Studio Work Year 2
Prior
Artist Research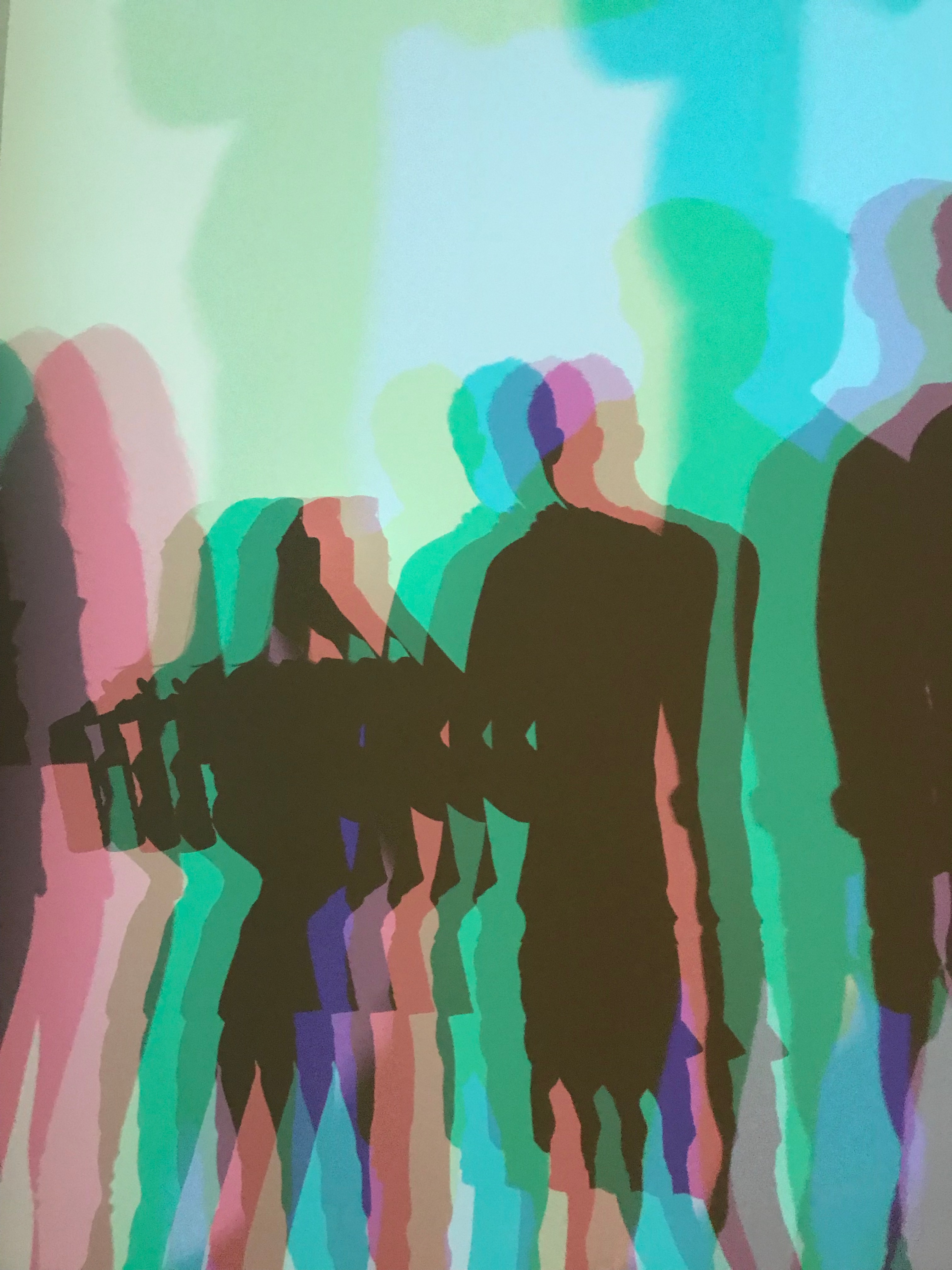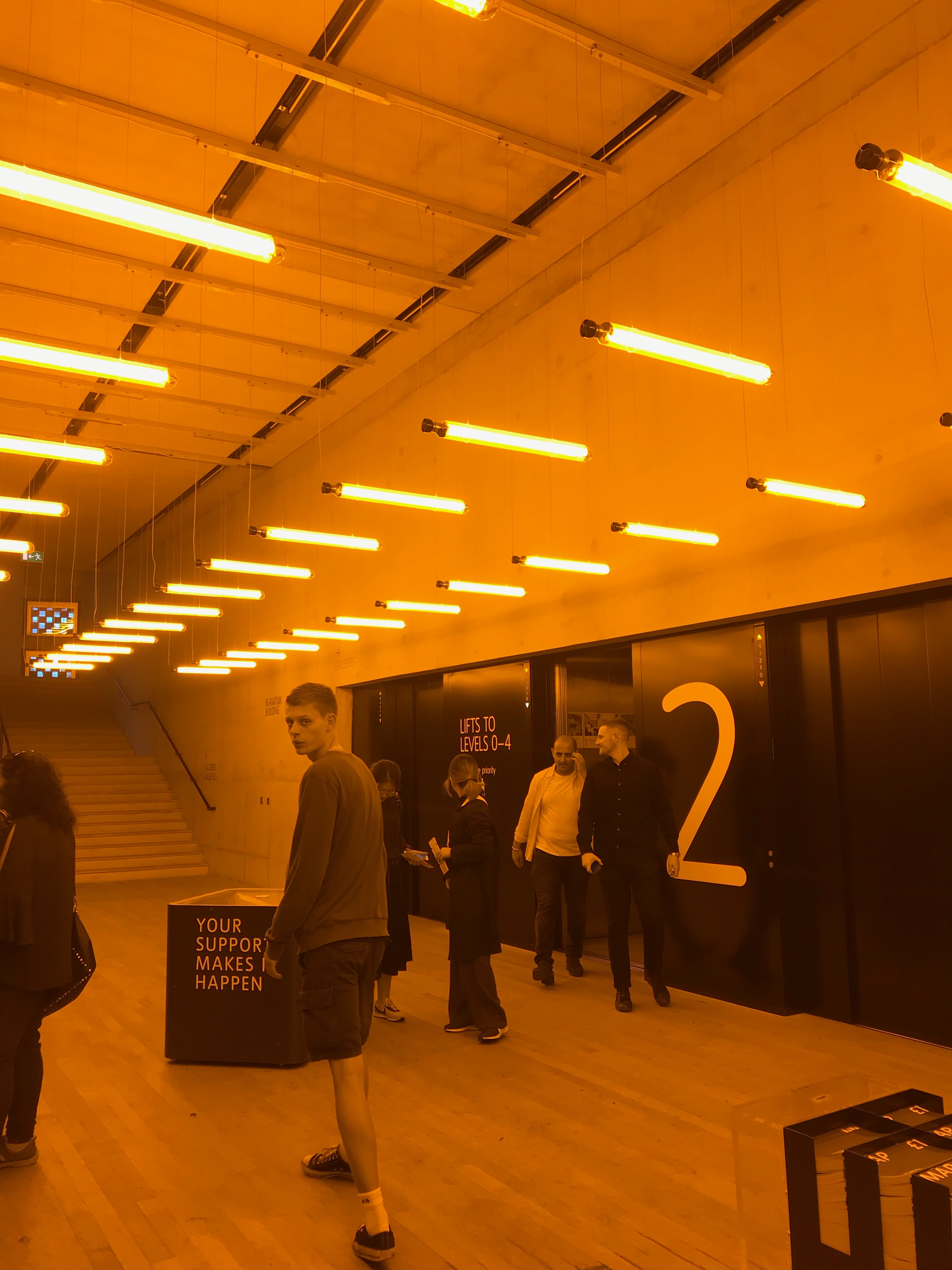 Olafur Eliasson Exhibiton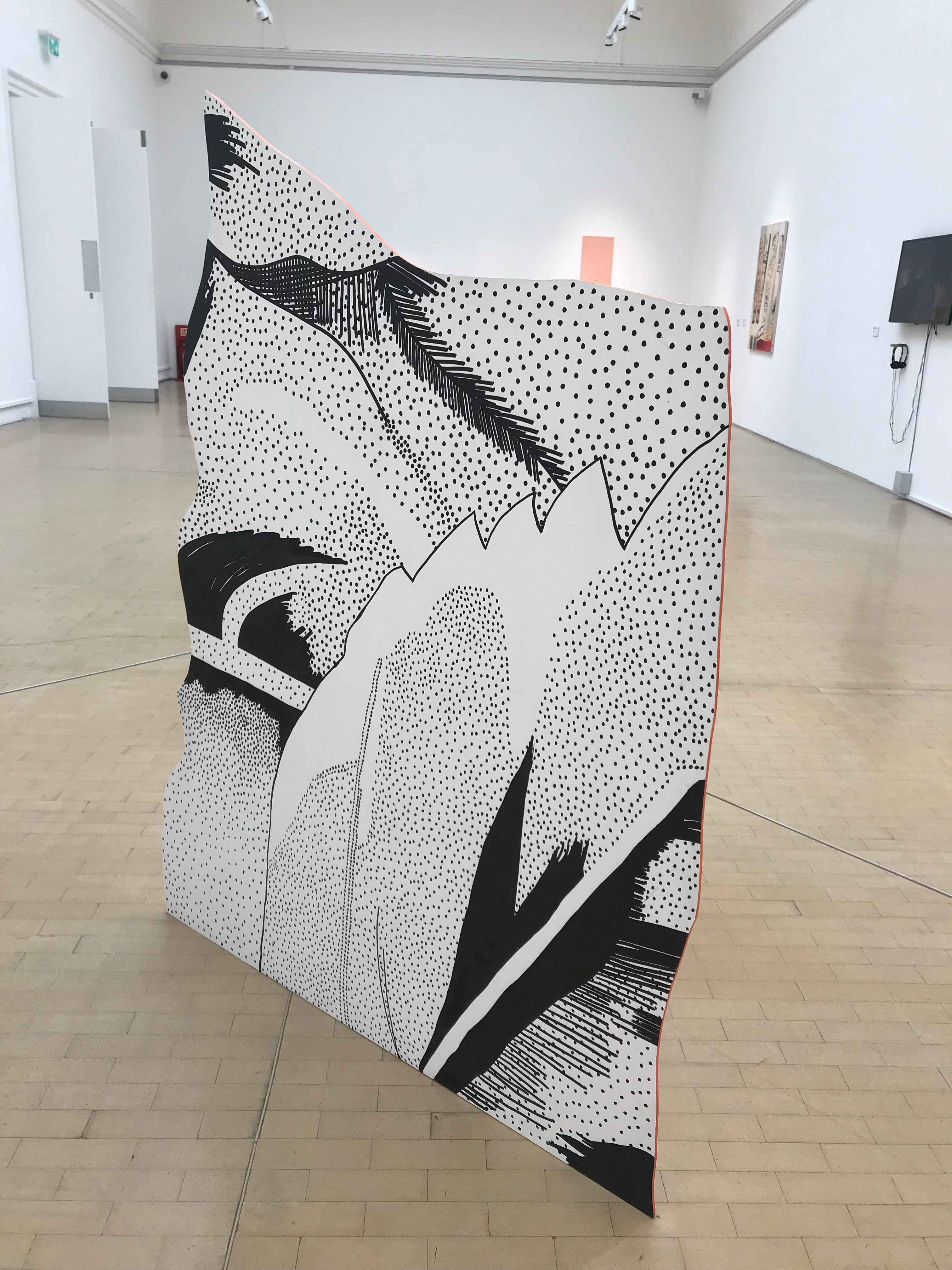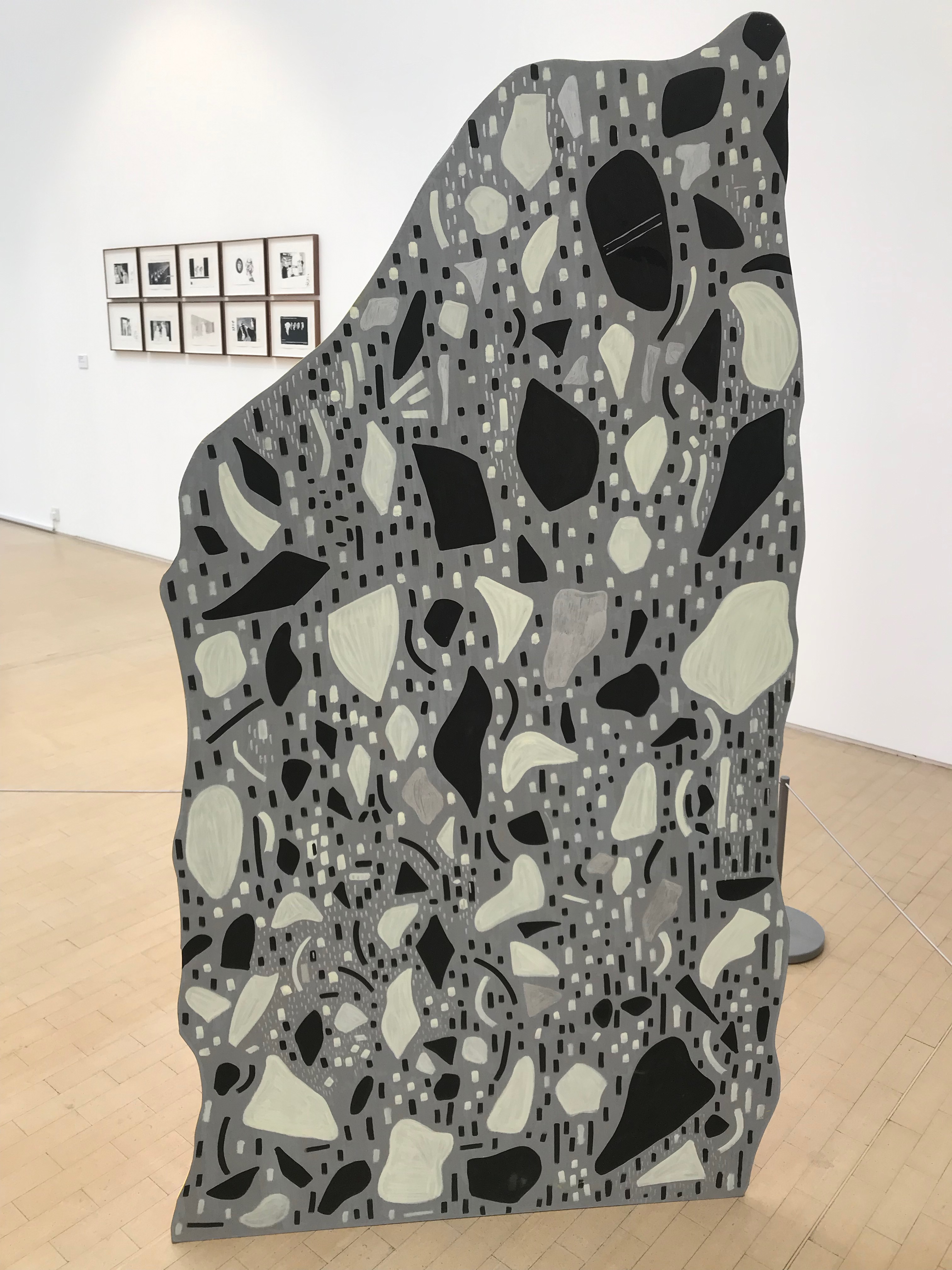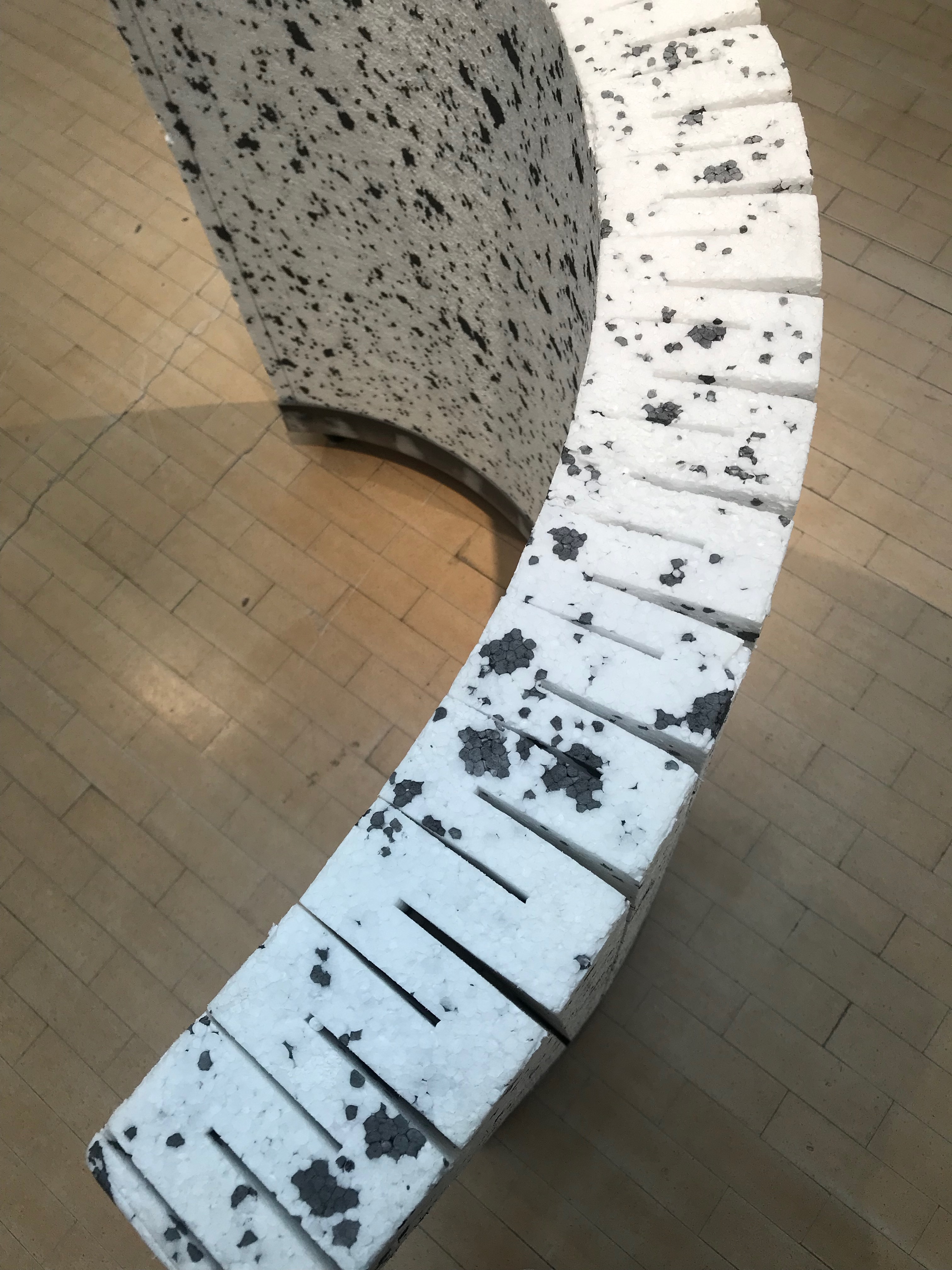 New Contemporaries Exhibition @Leeds Art Gallery
My Own Experiments from exhibition Influence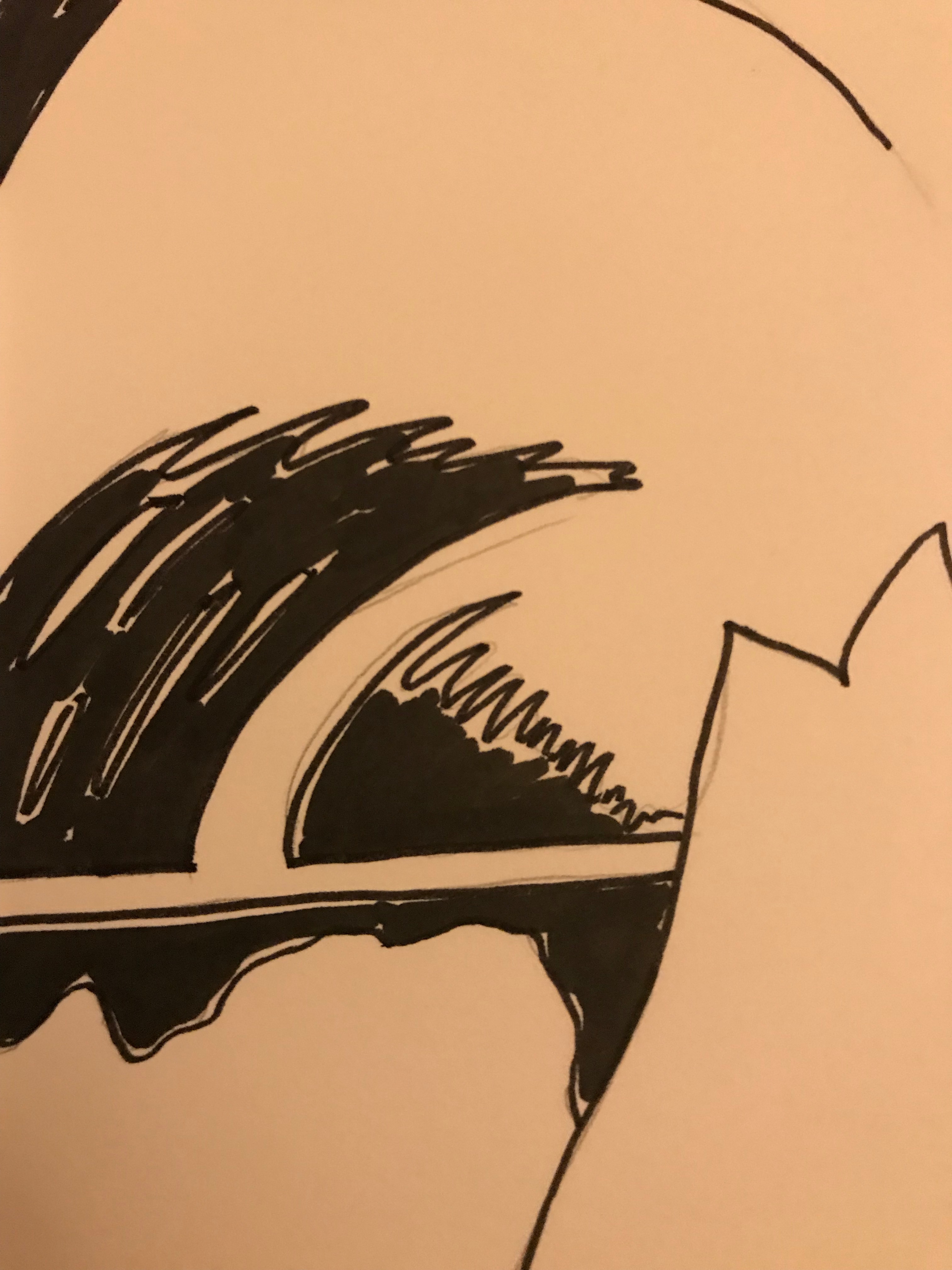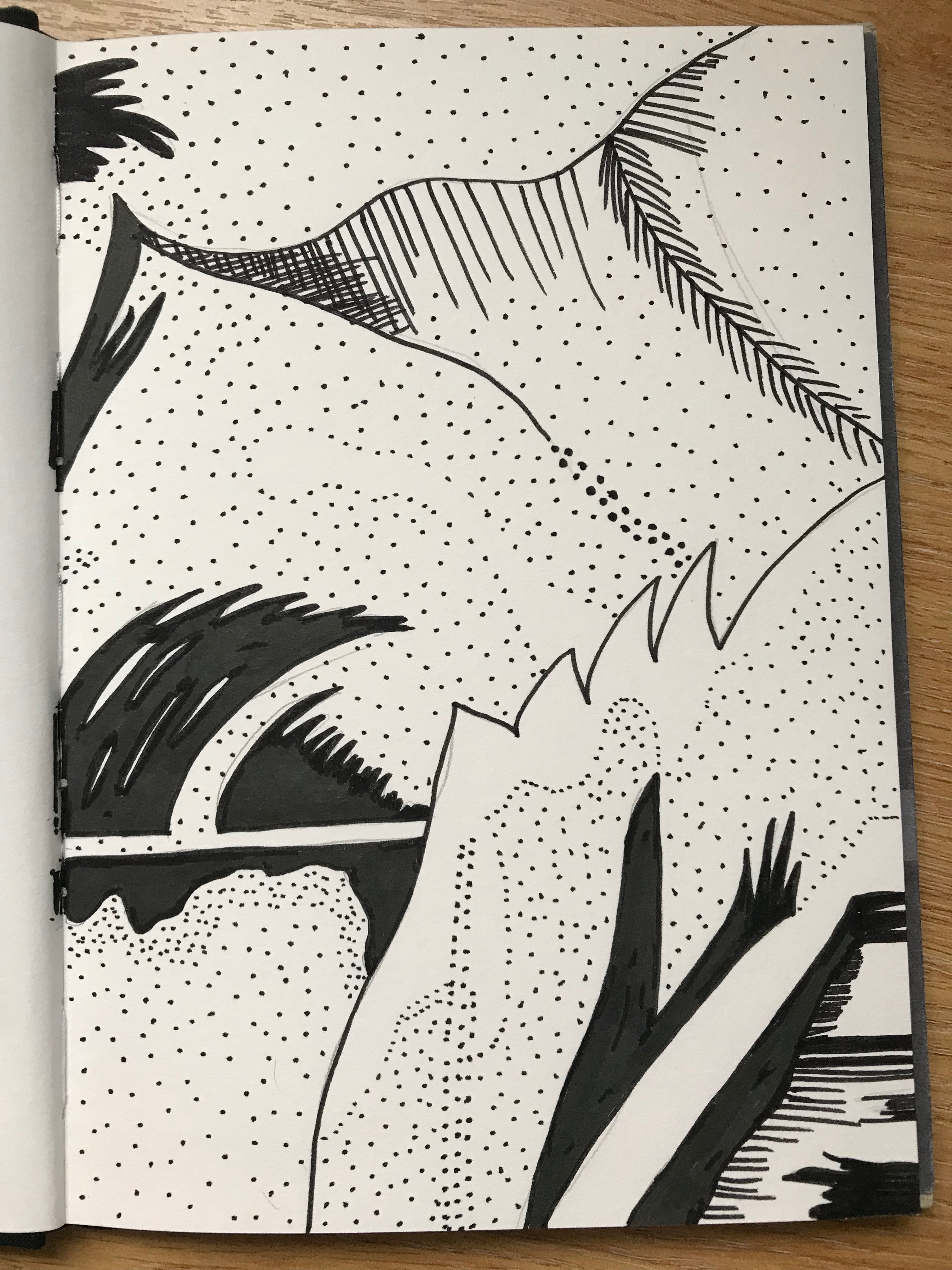 Leeds Light Night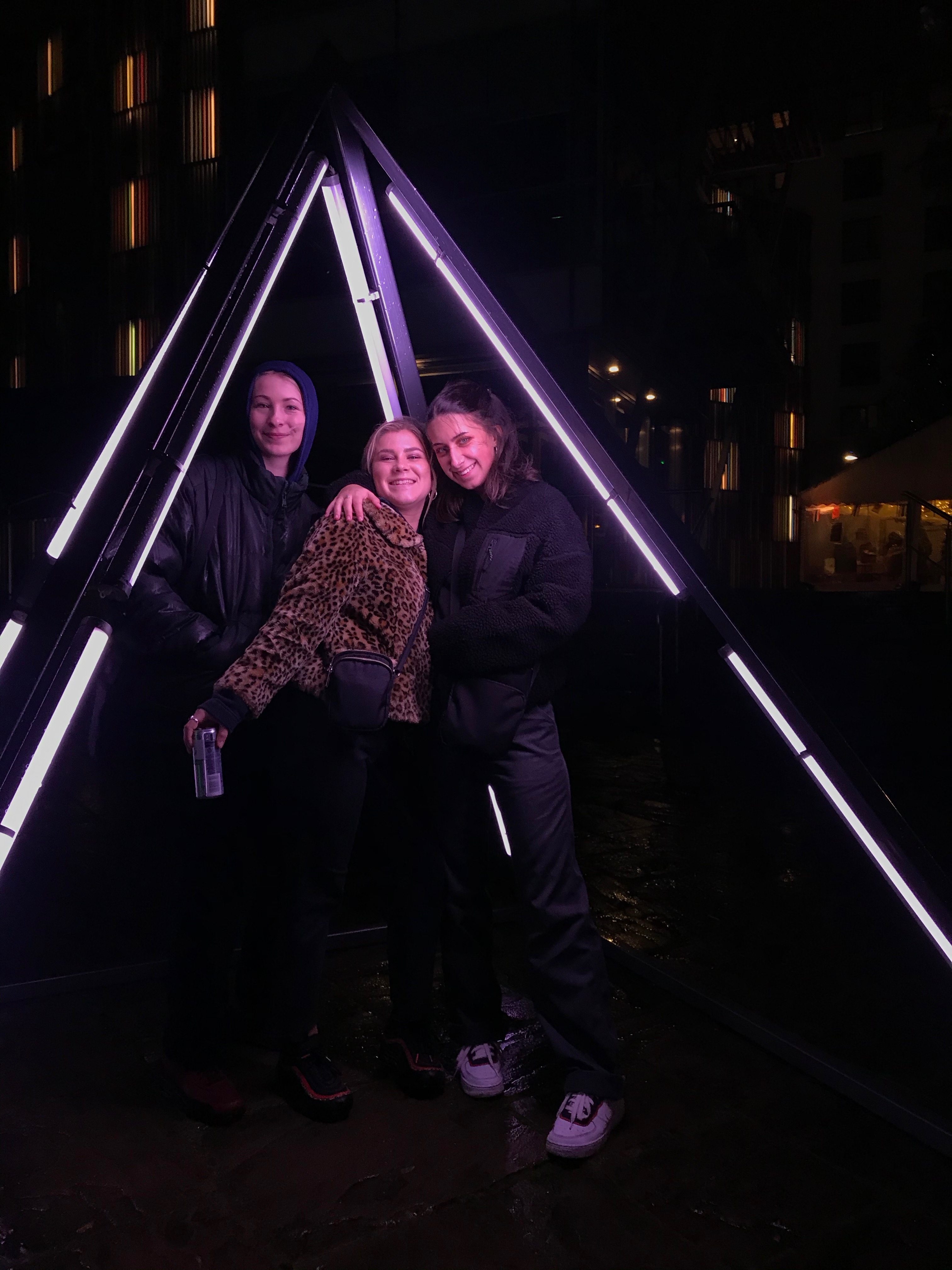 Further Research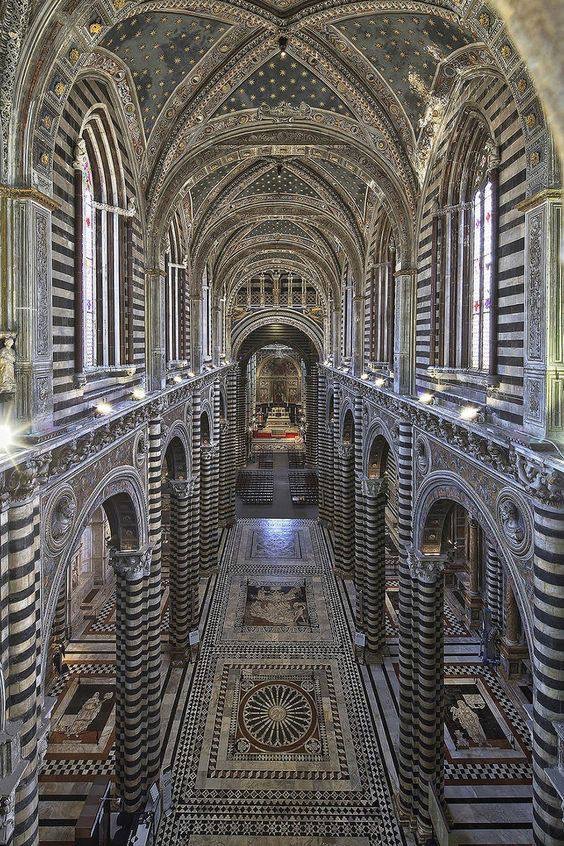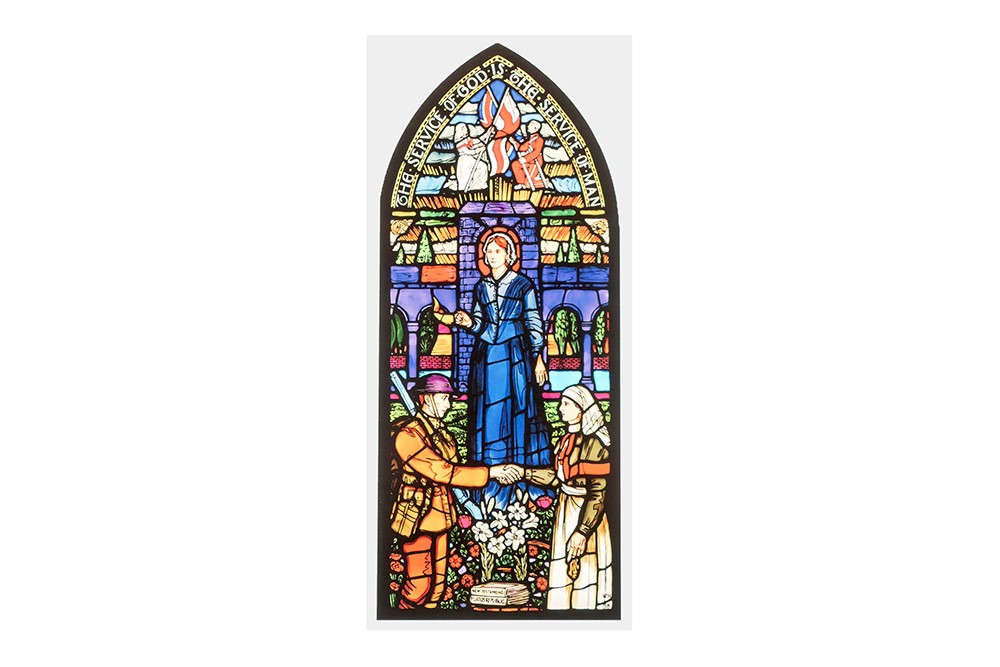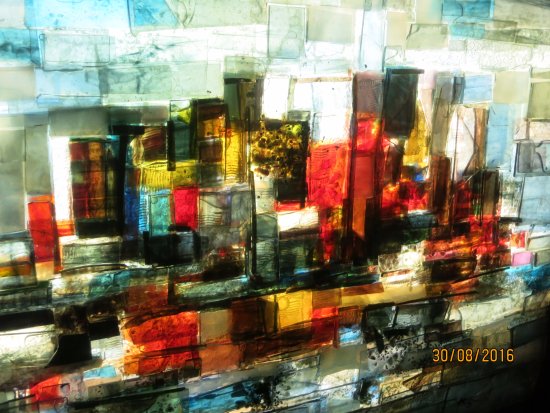 ACTION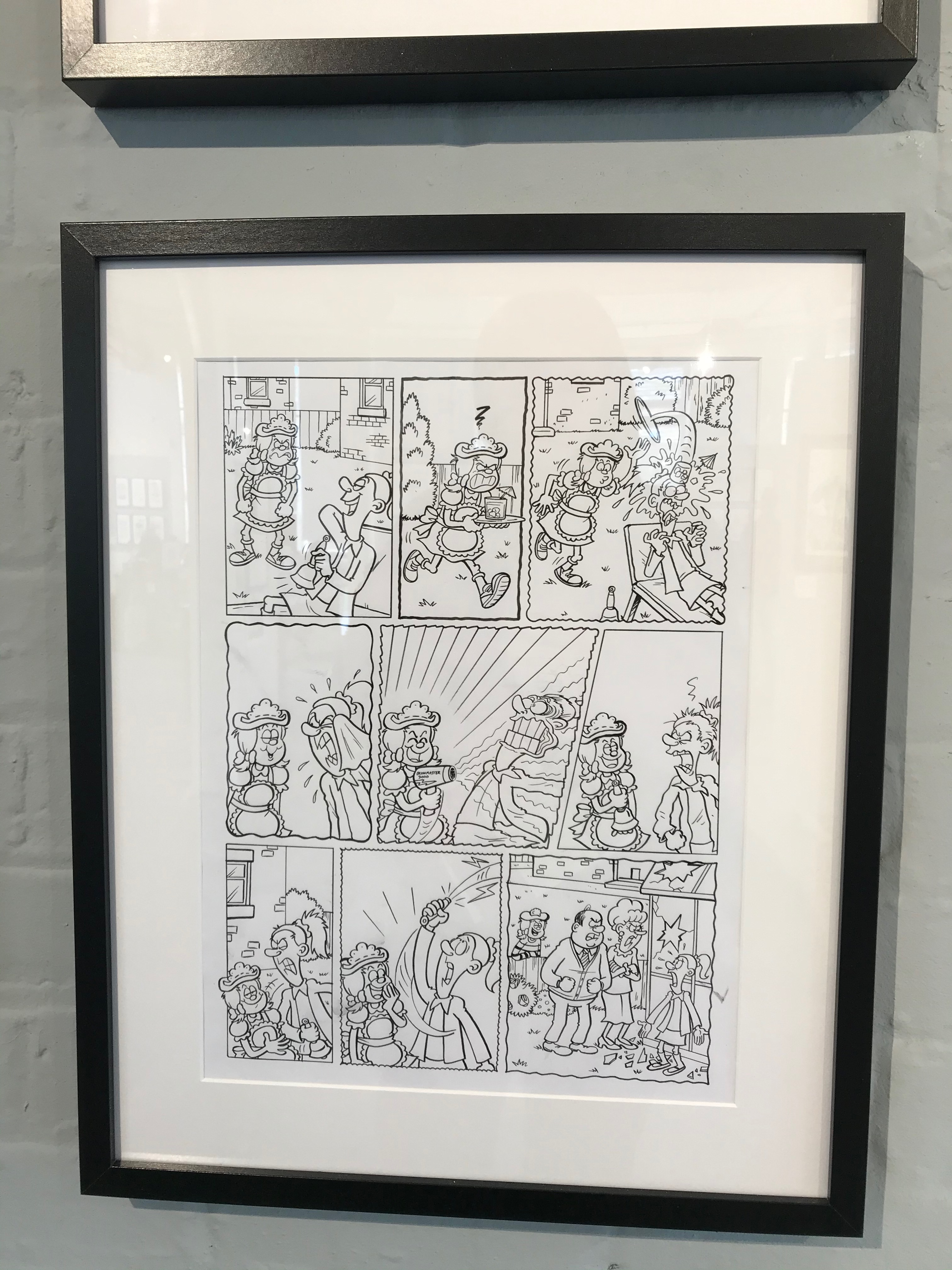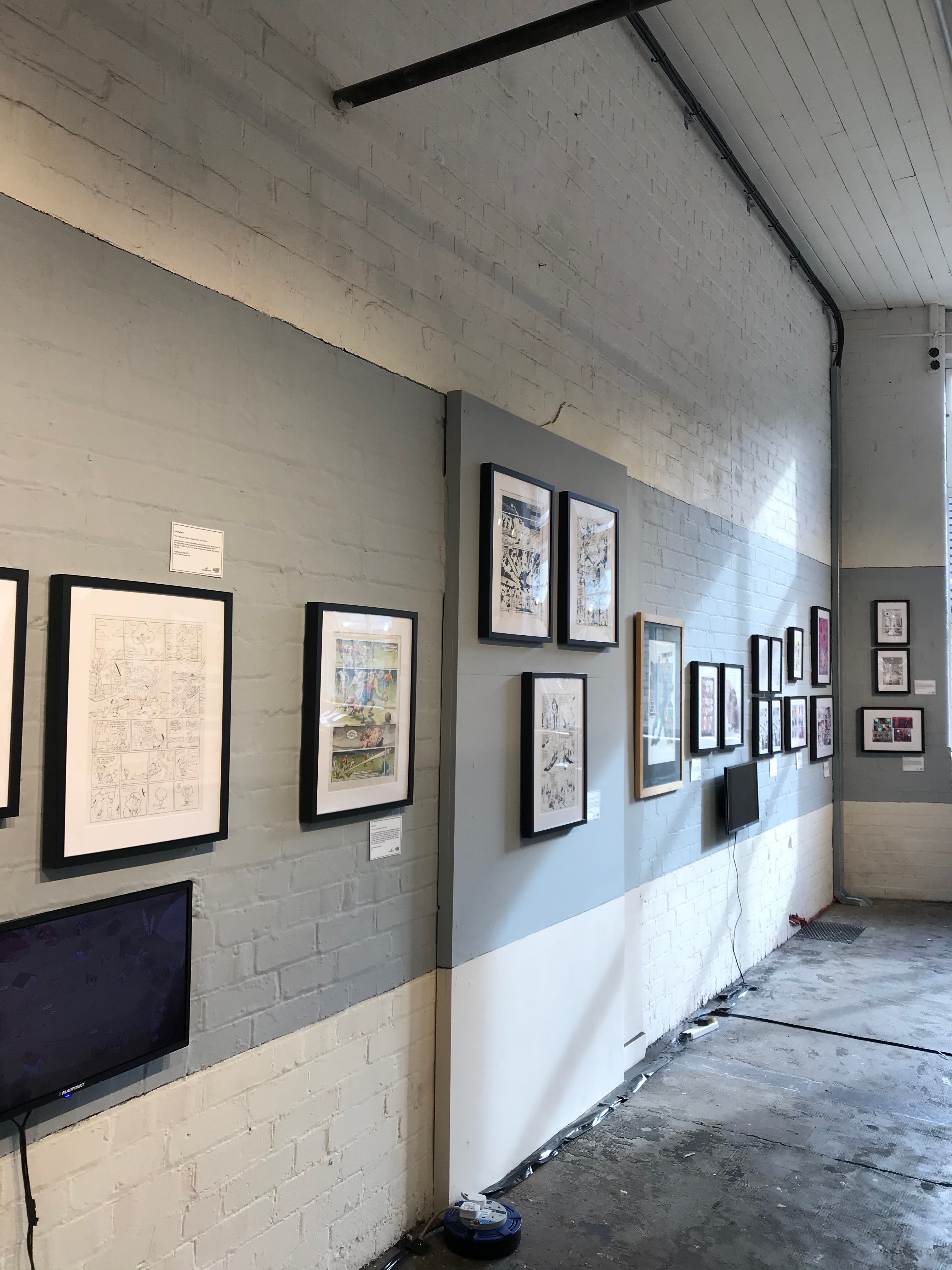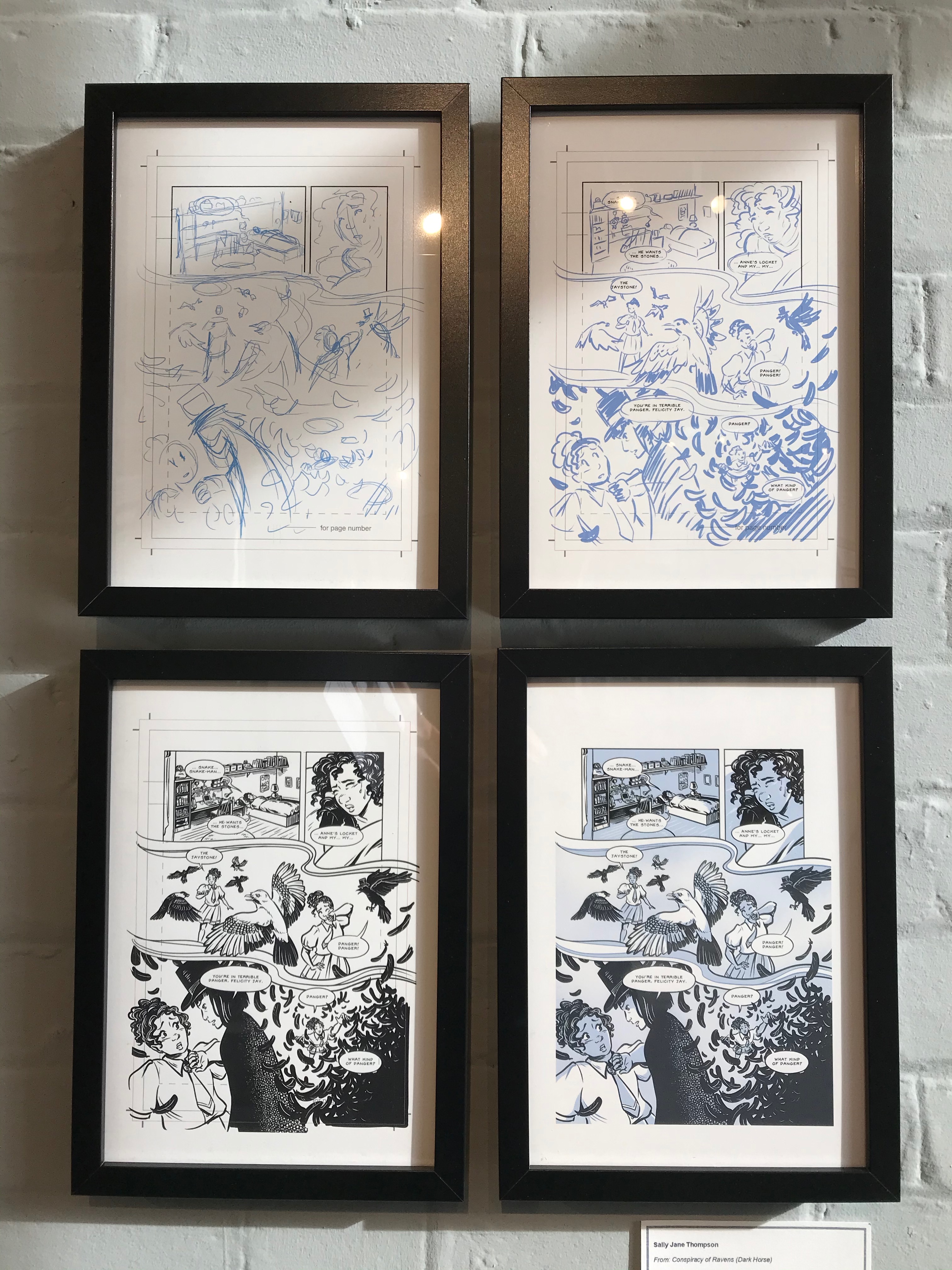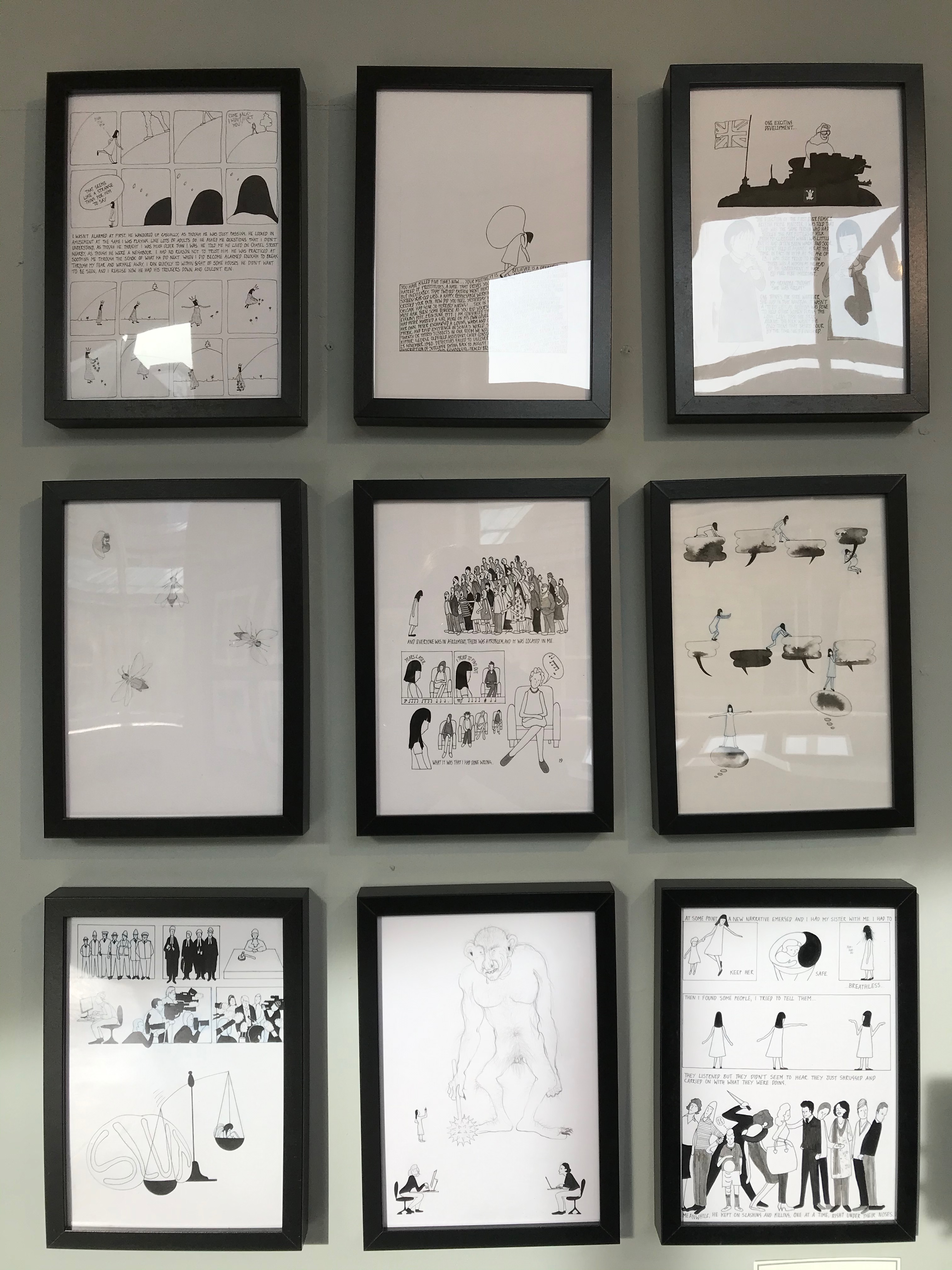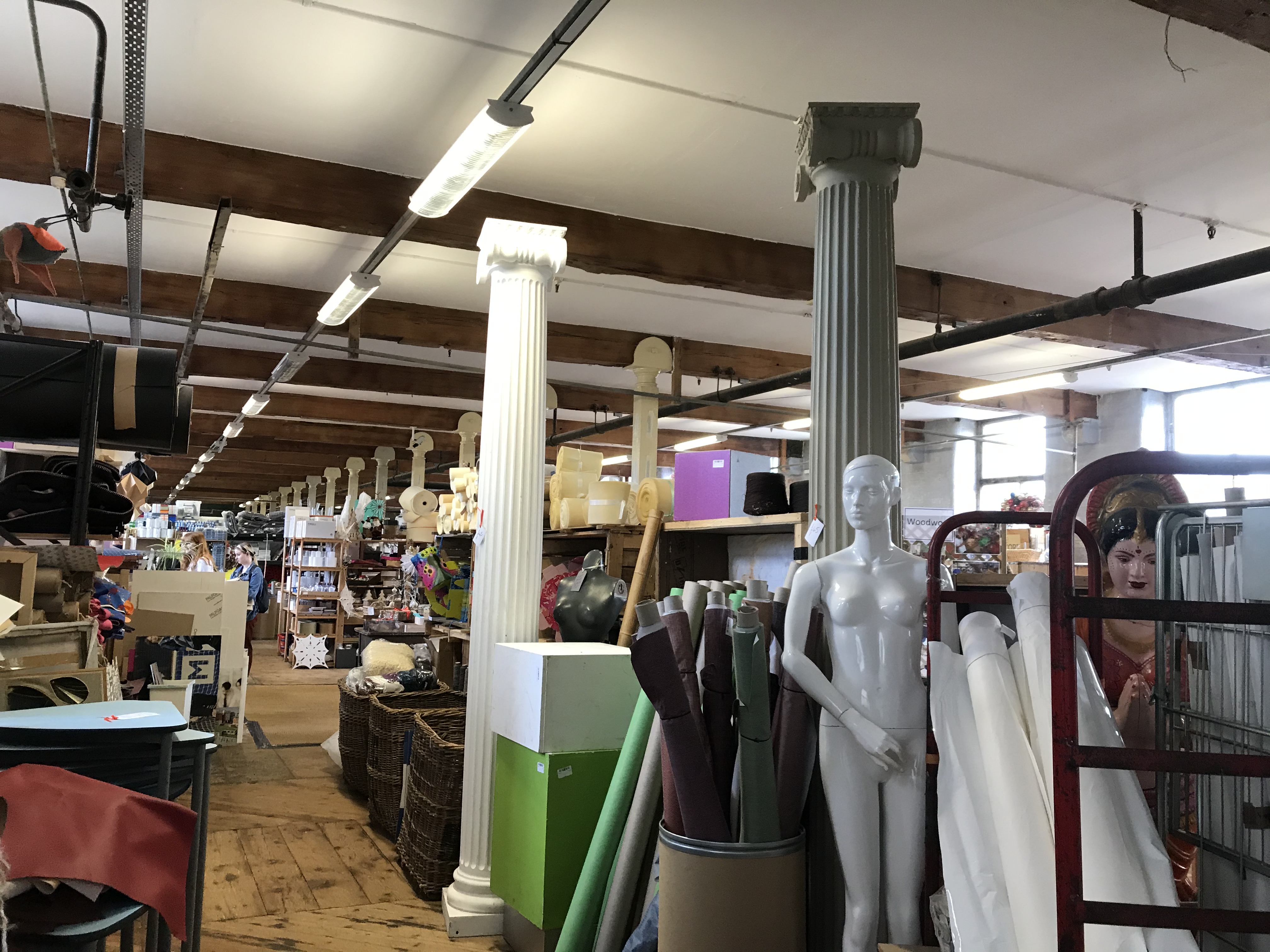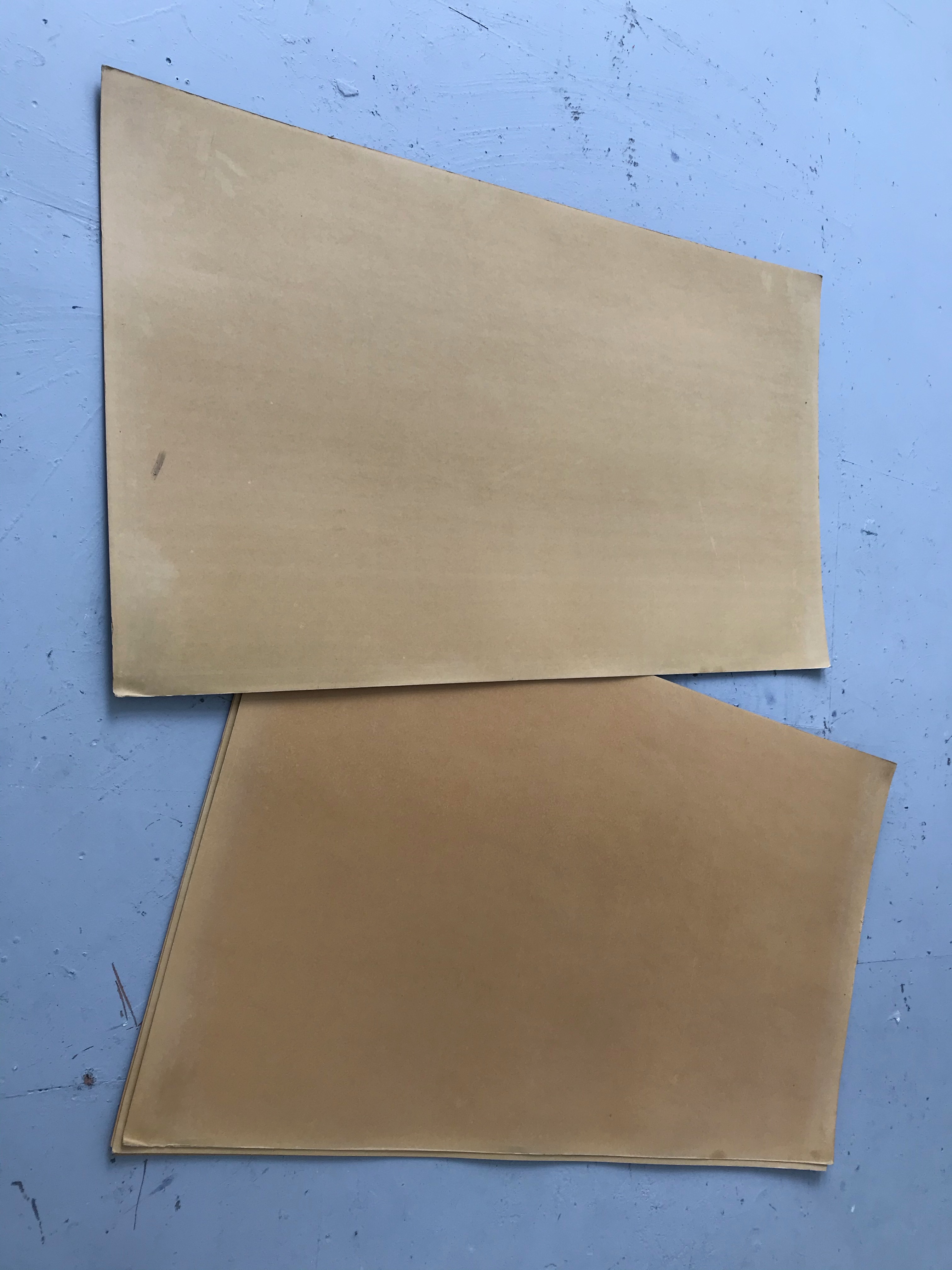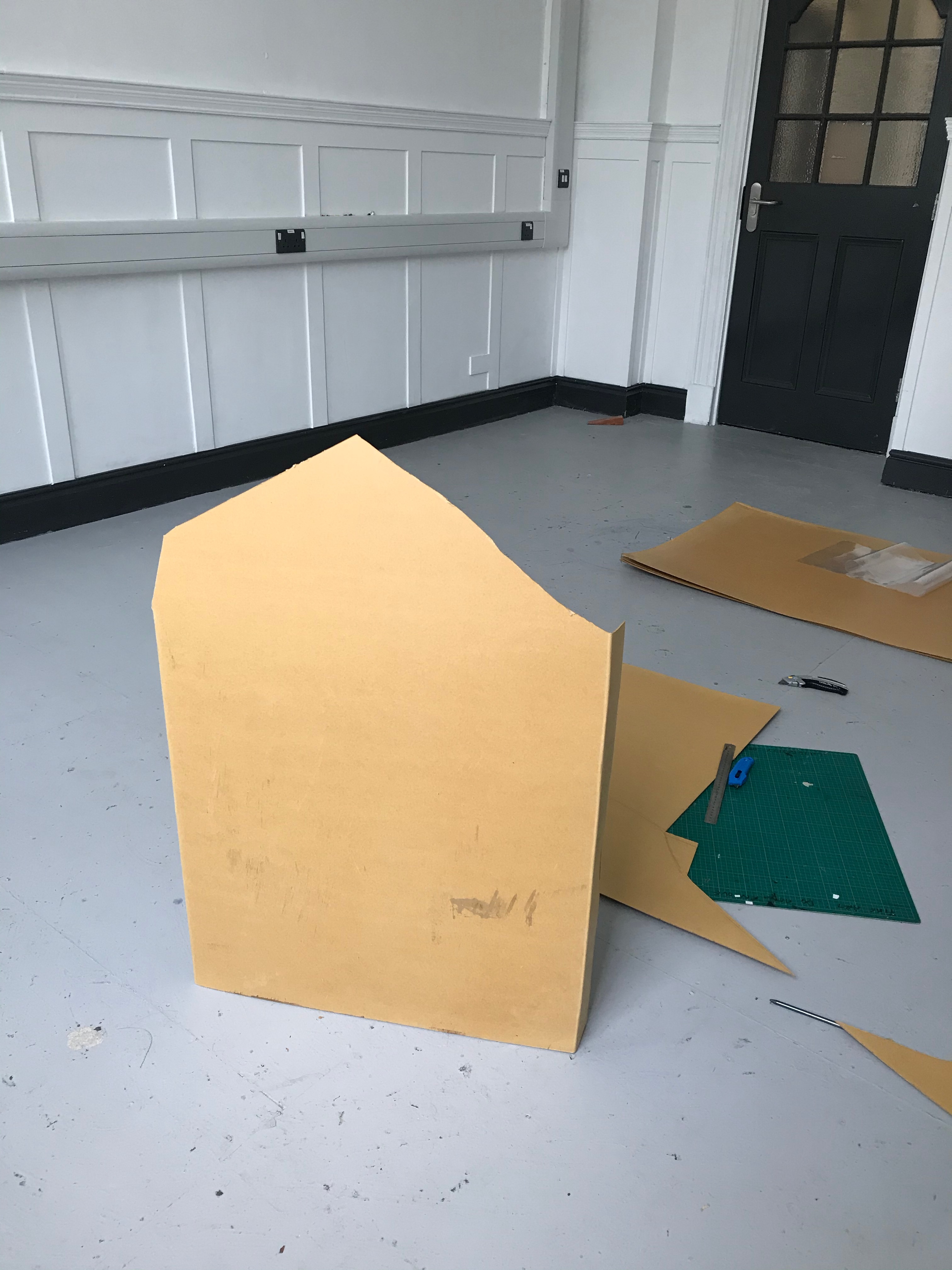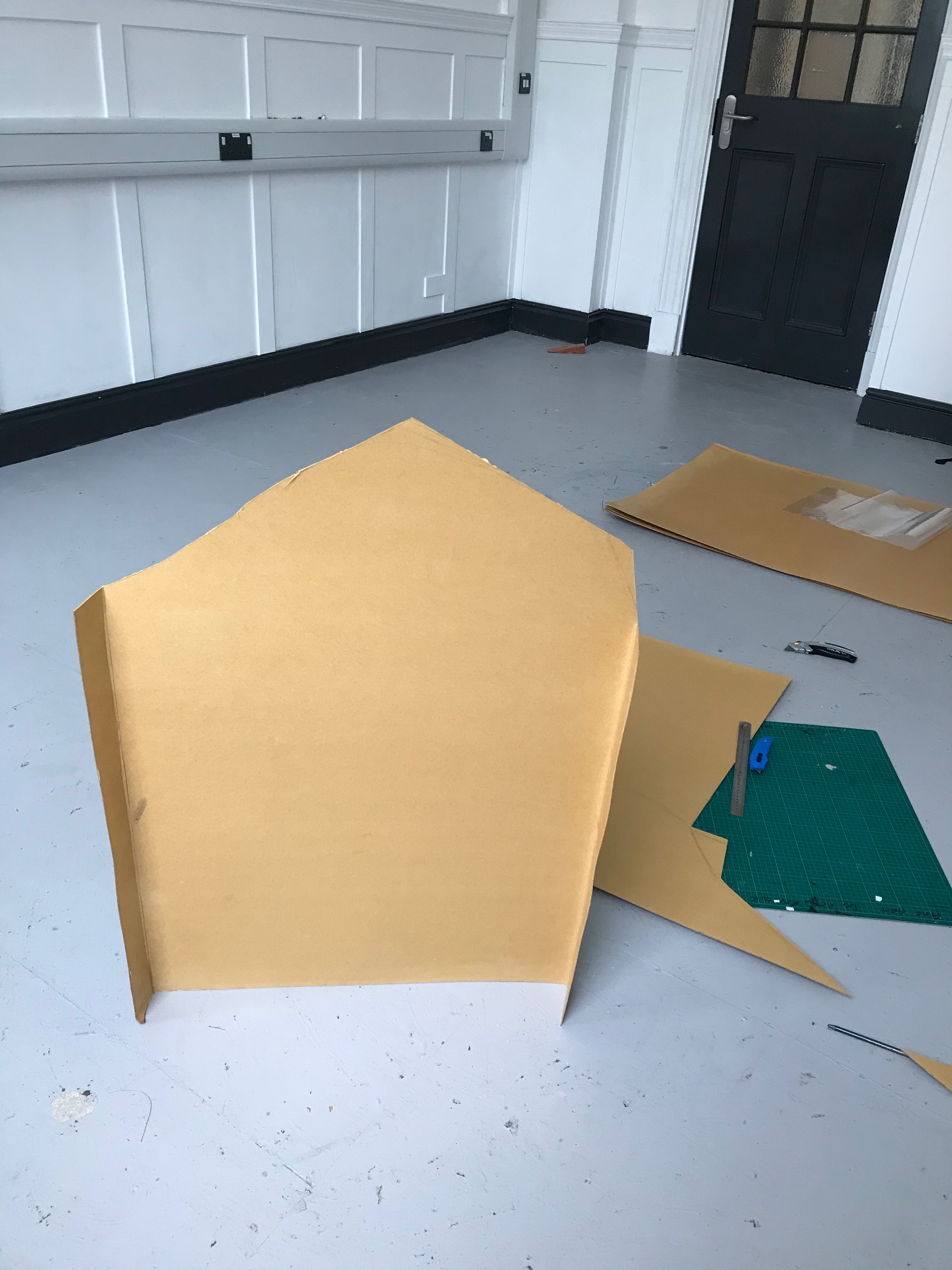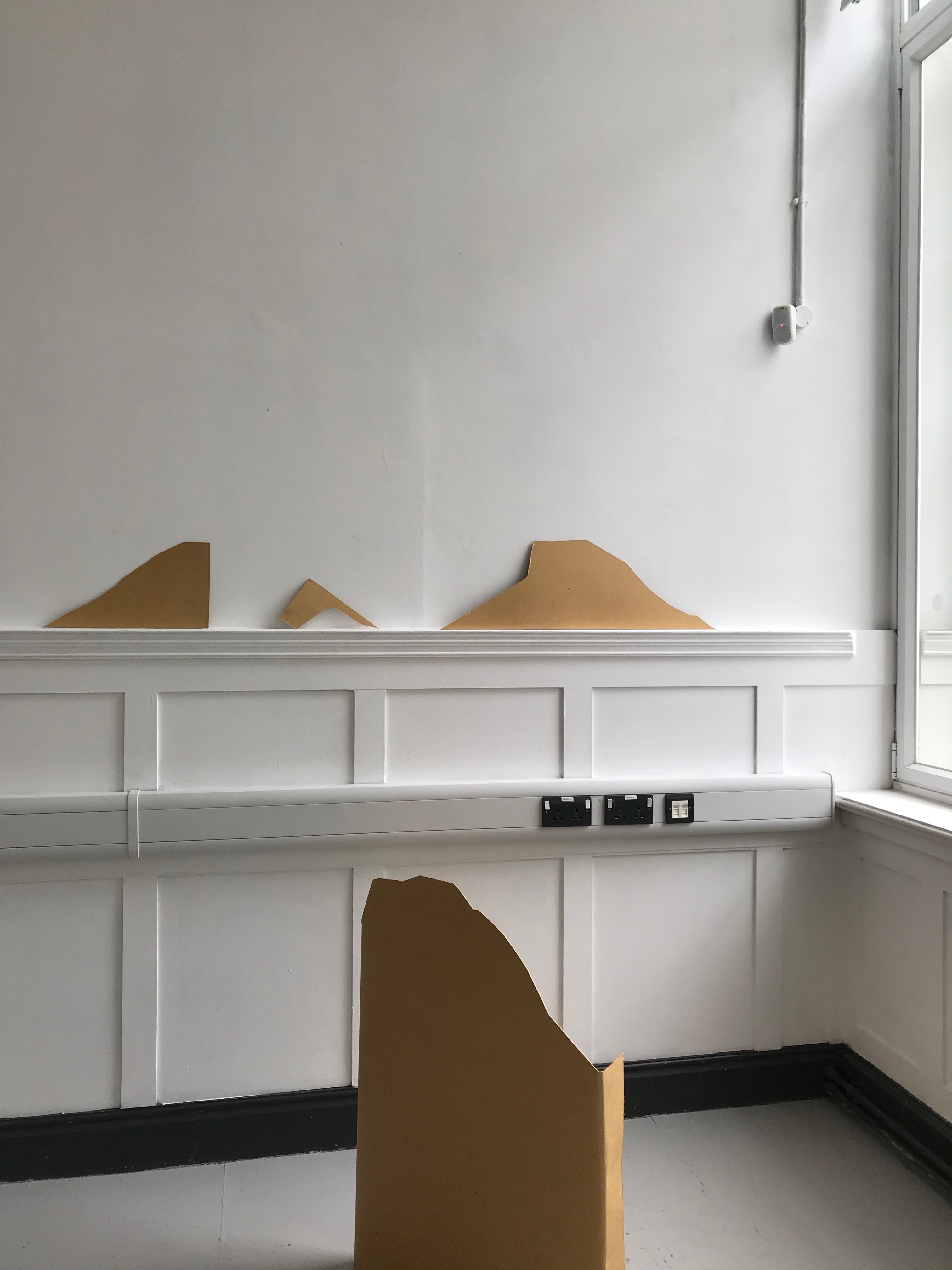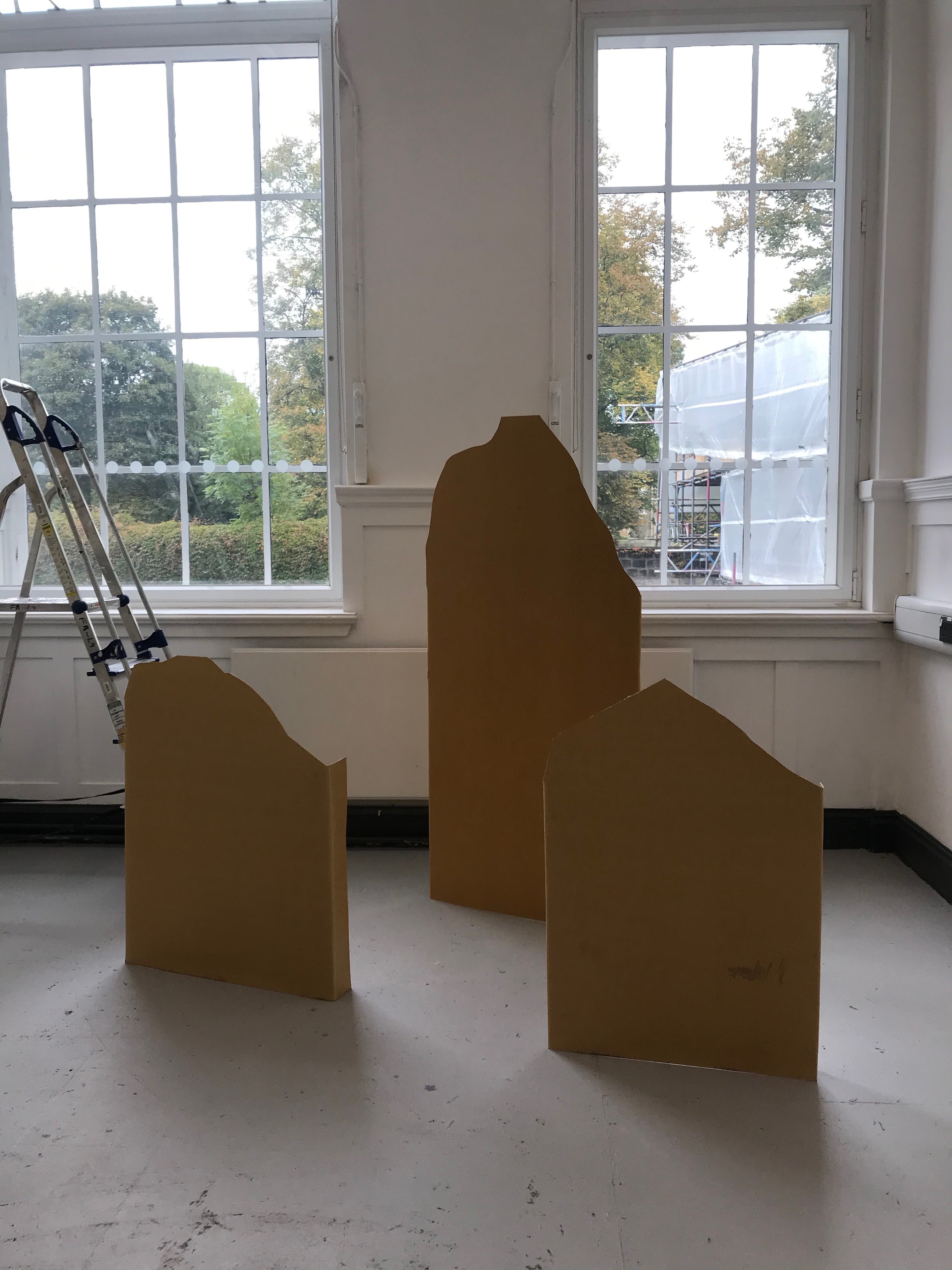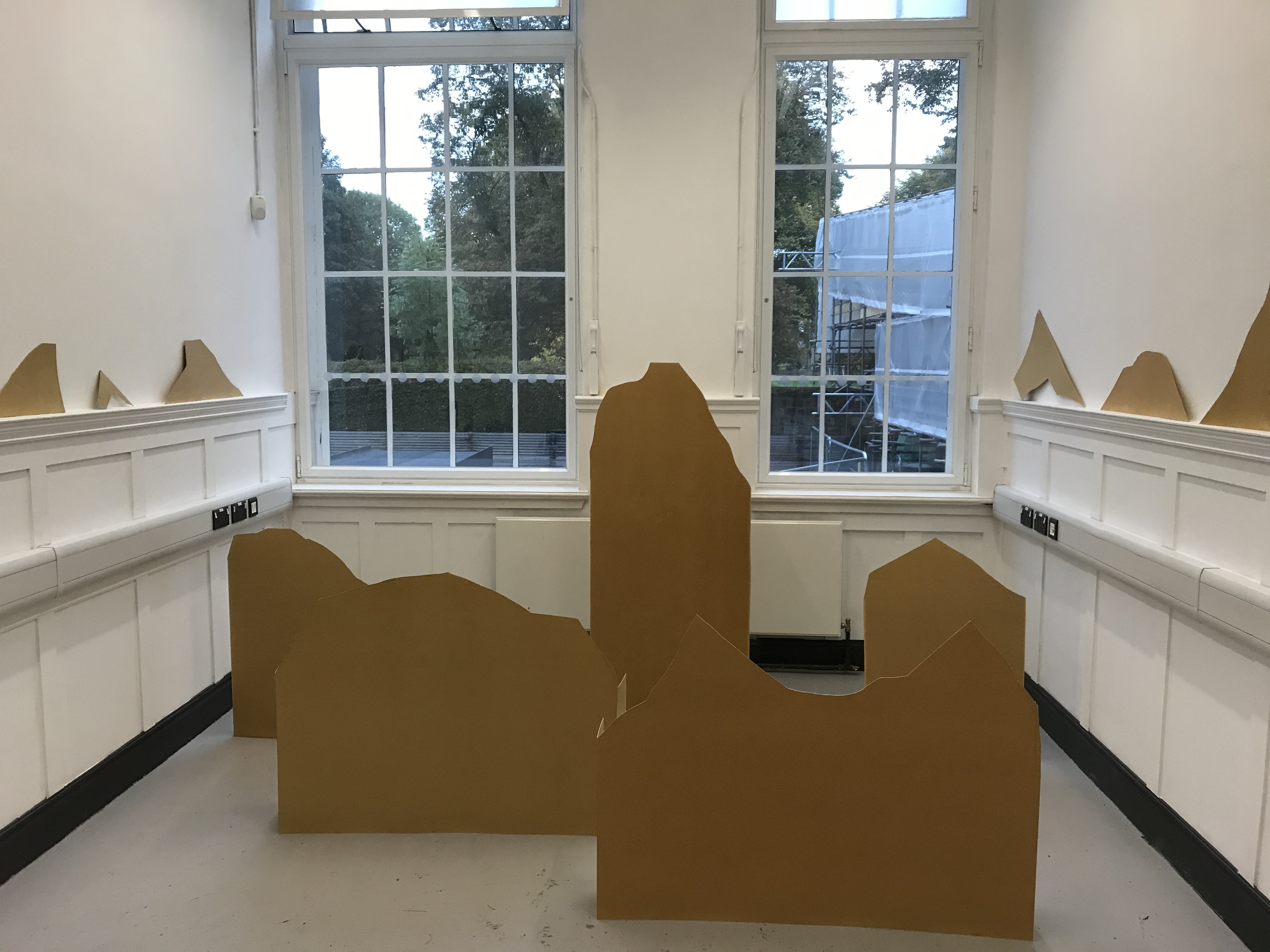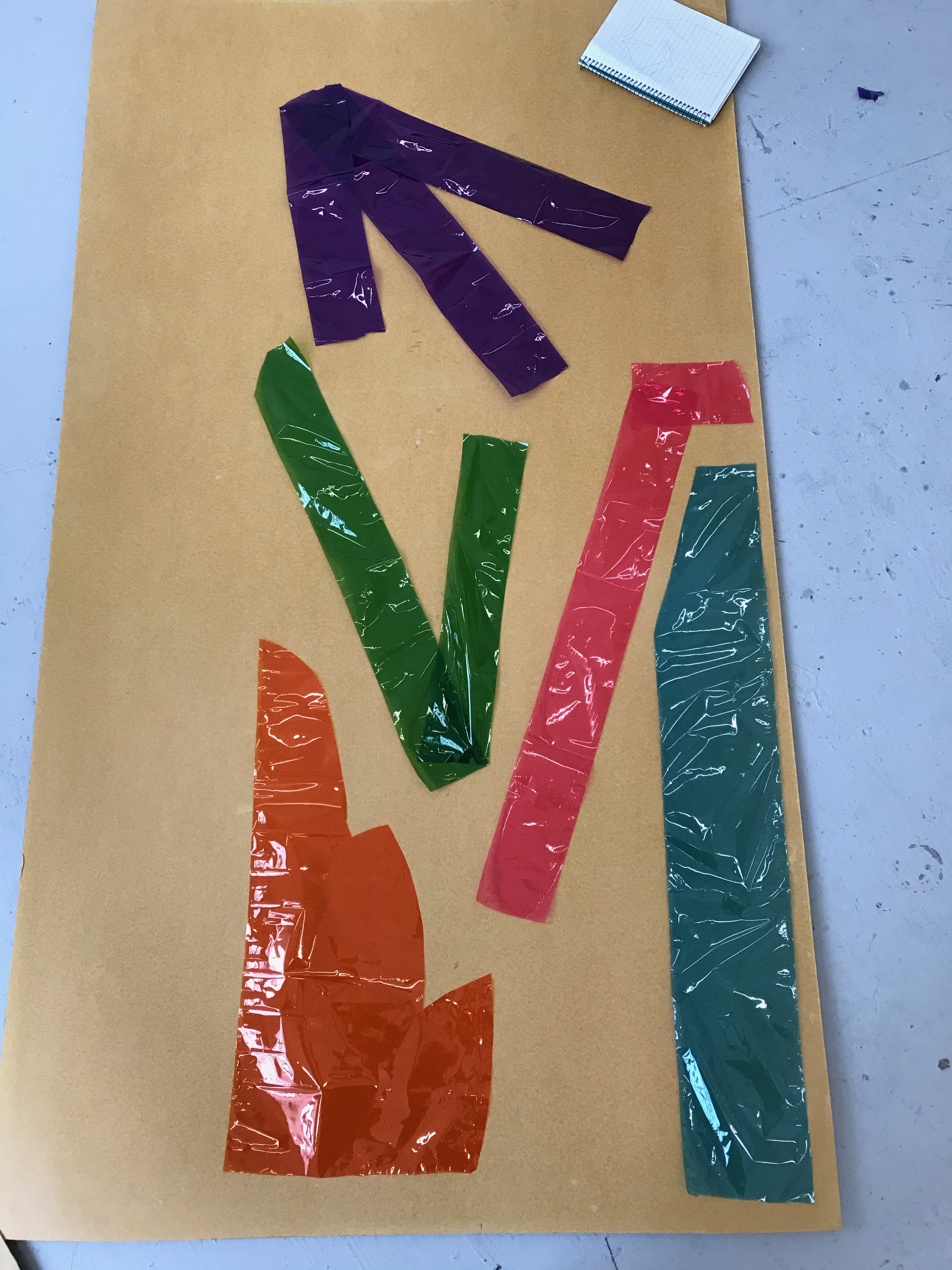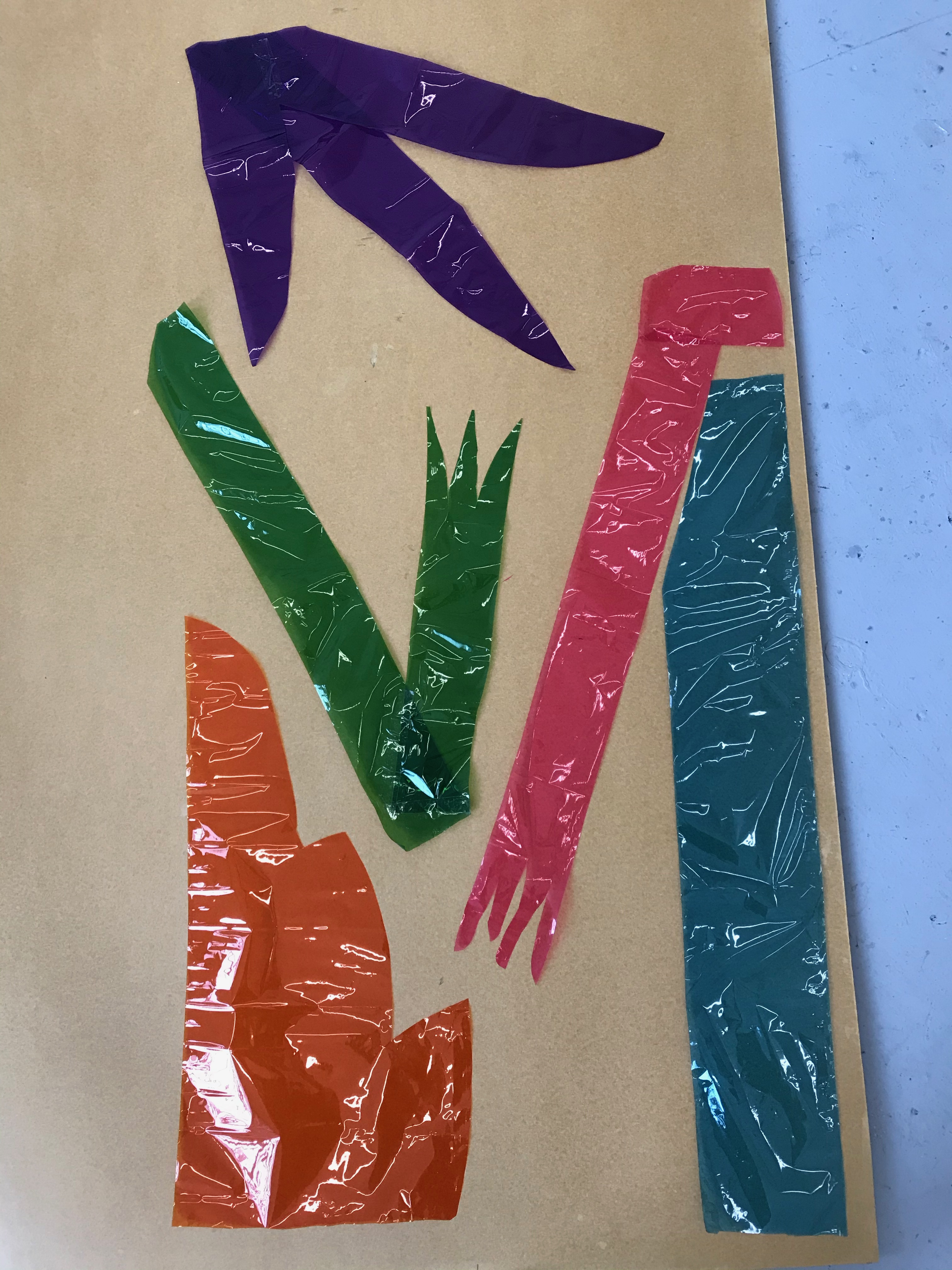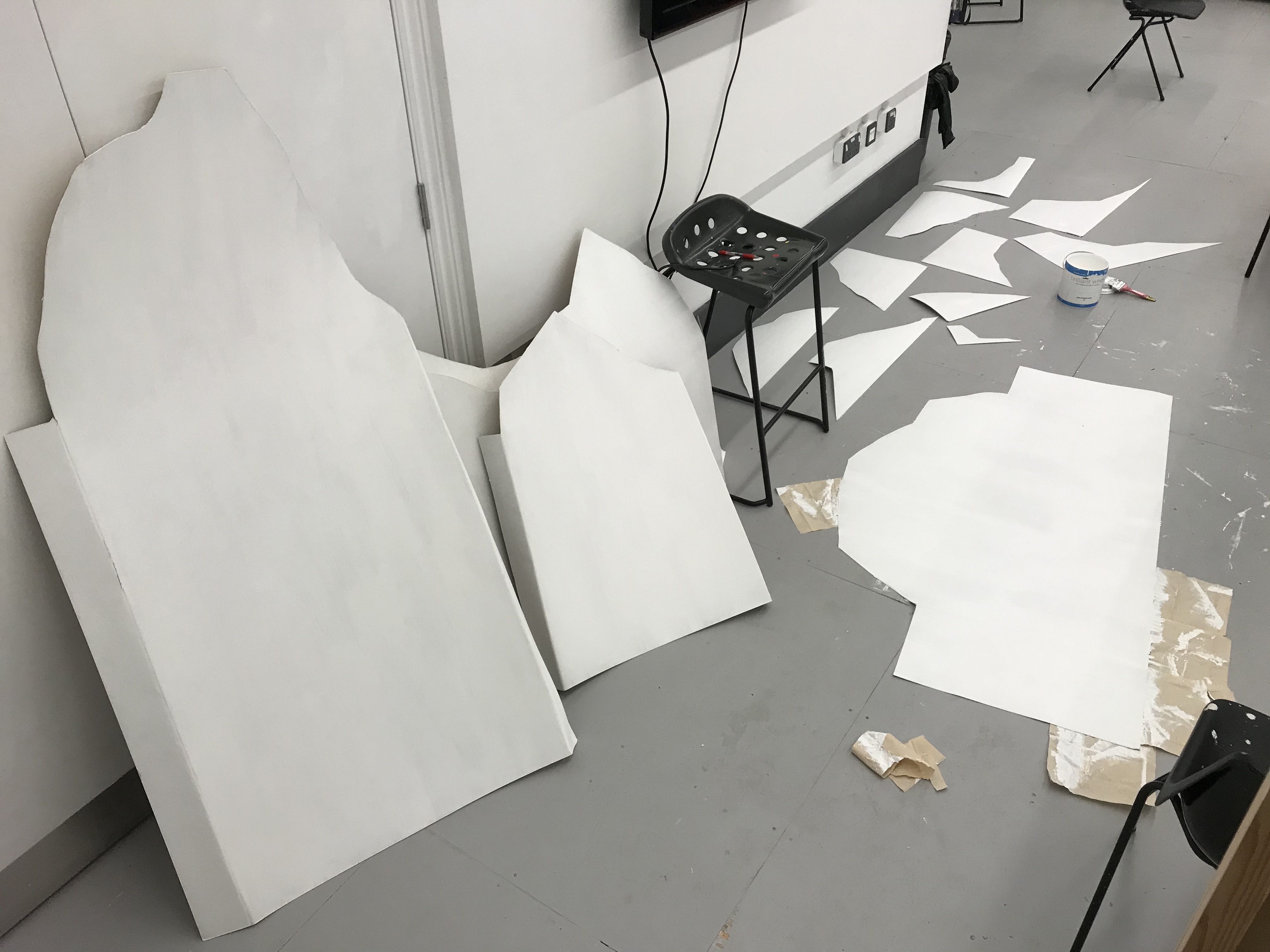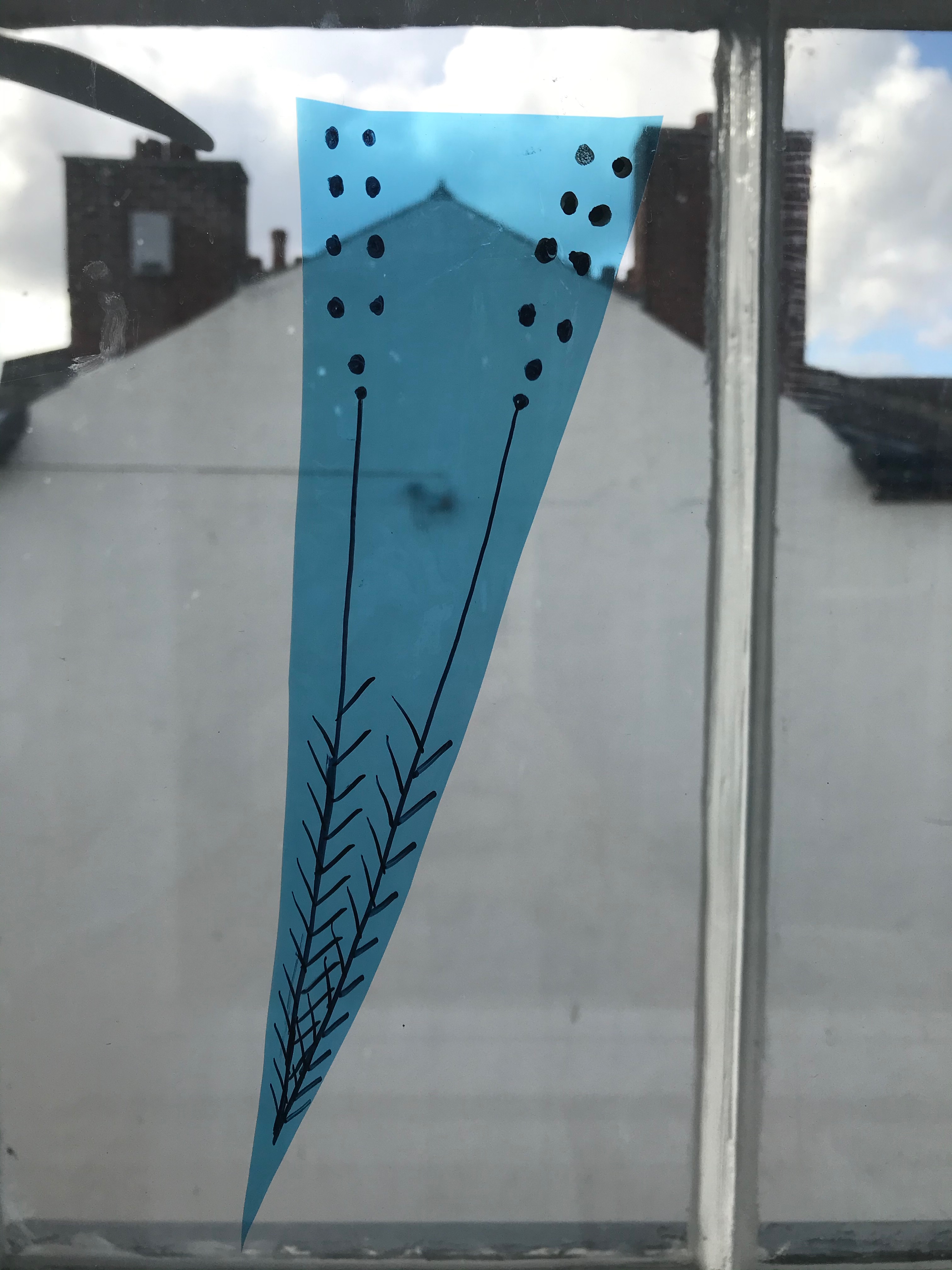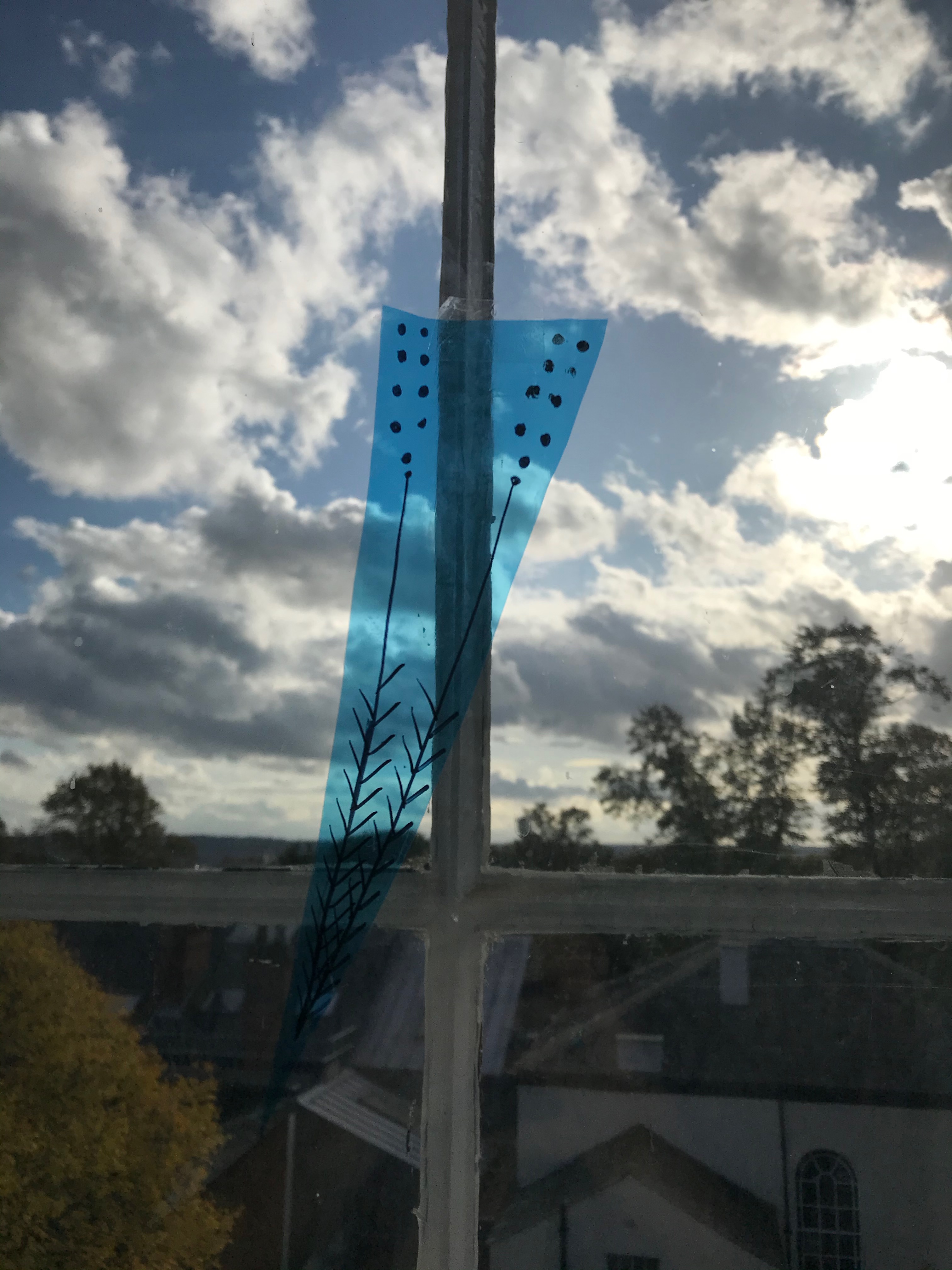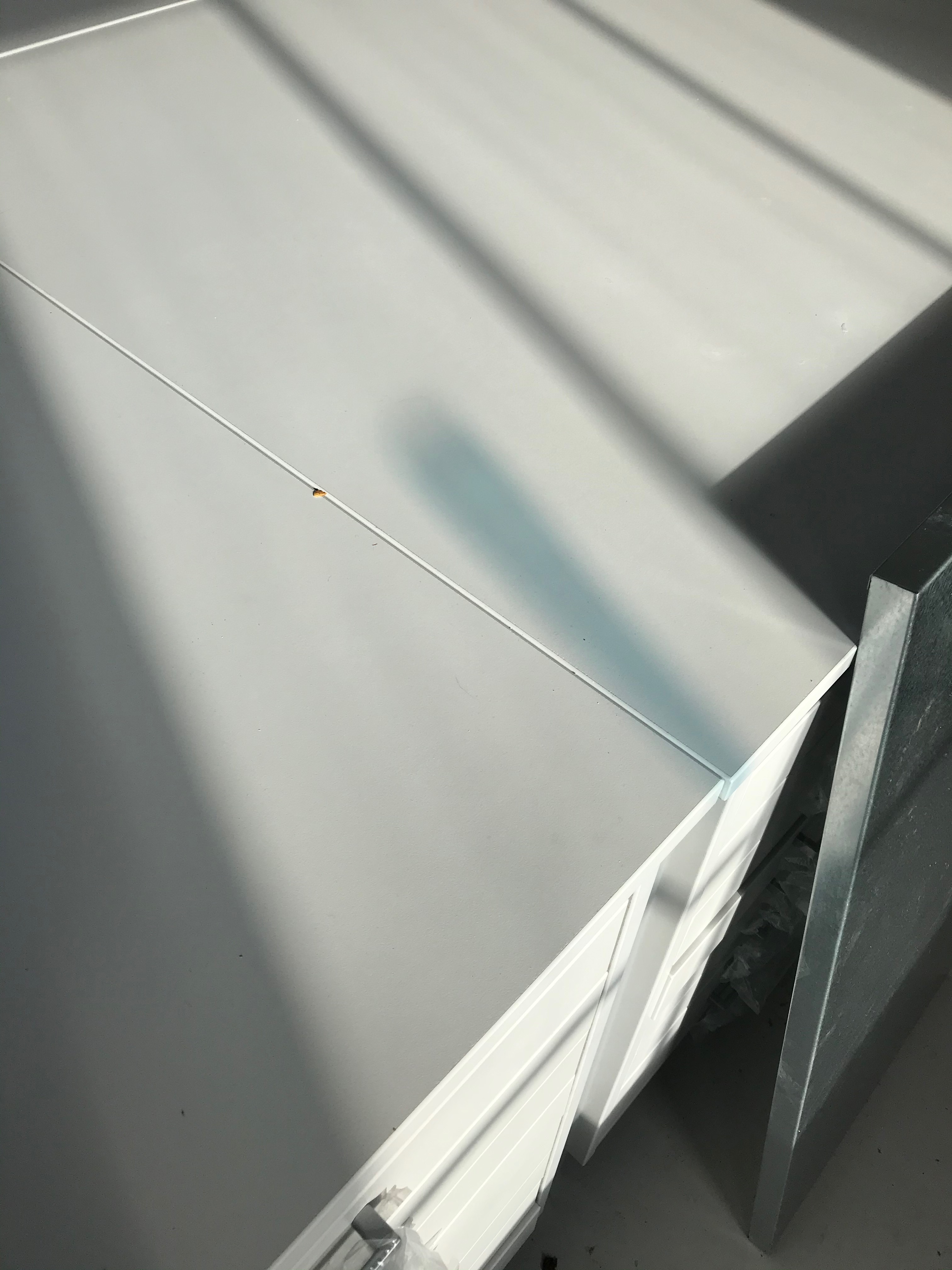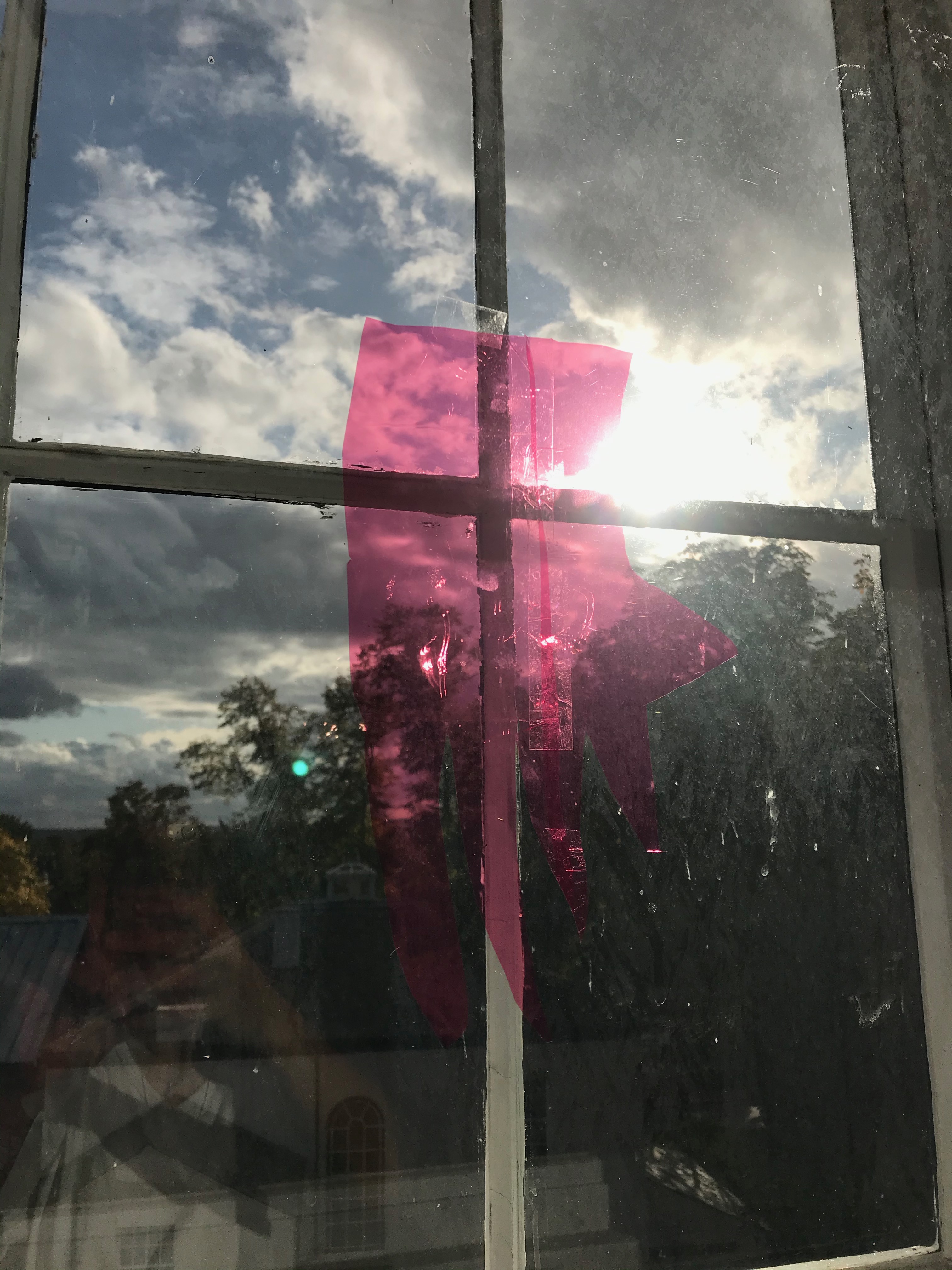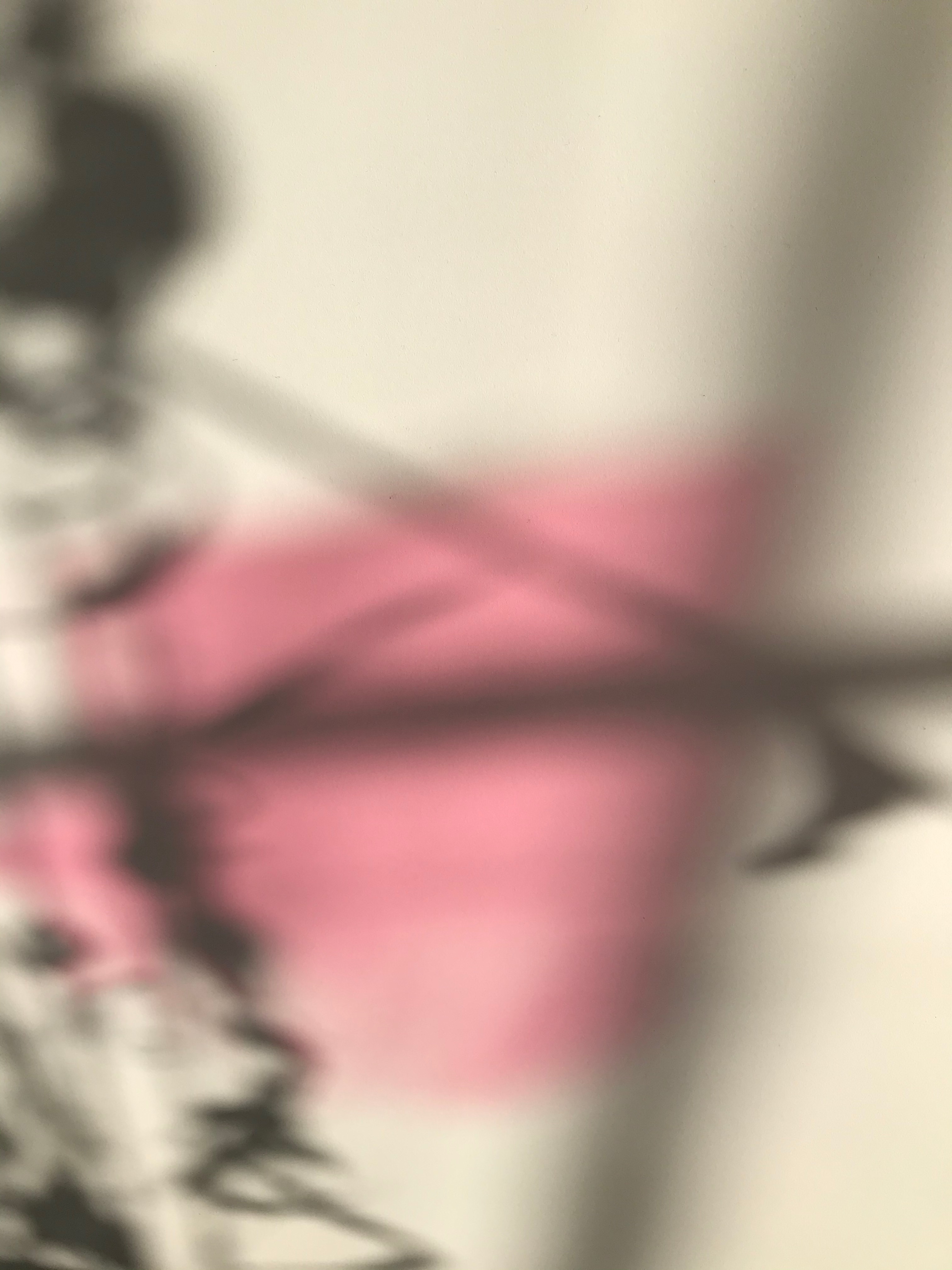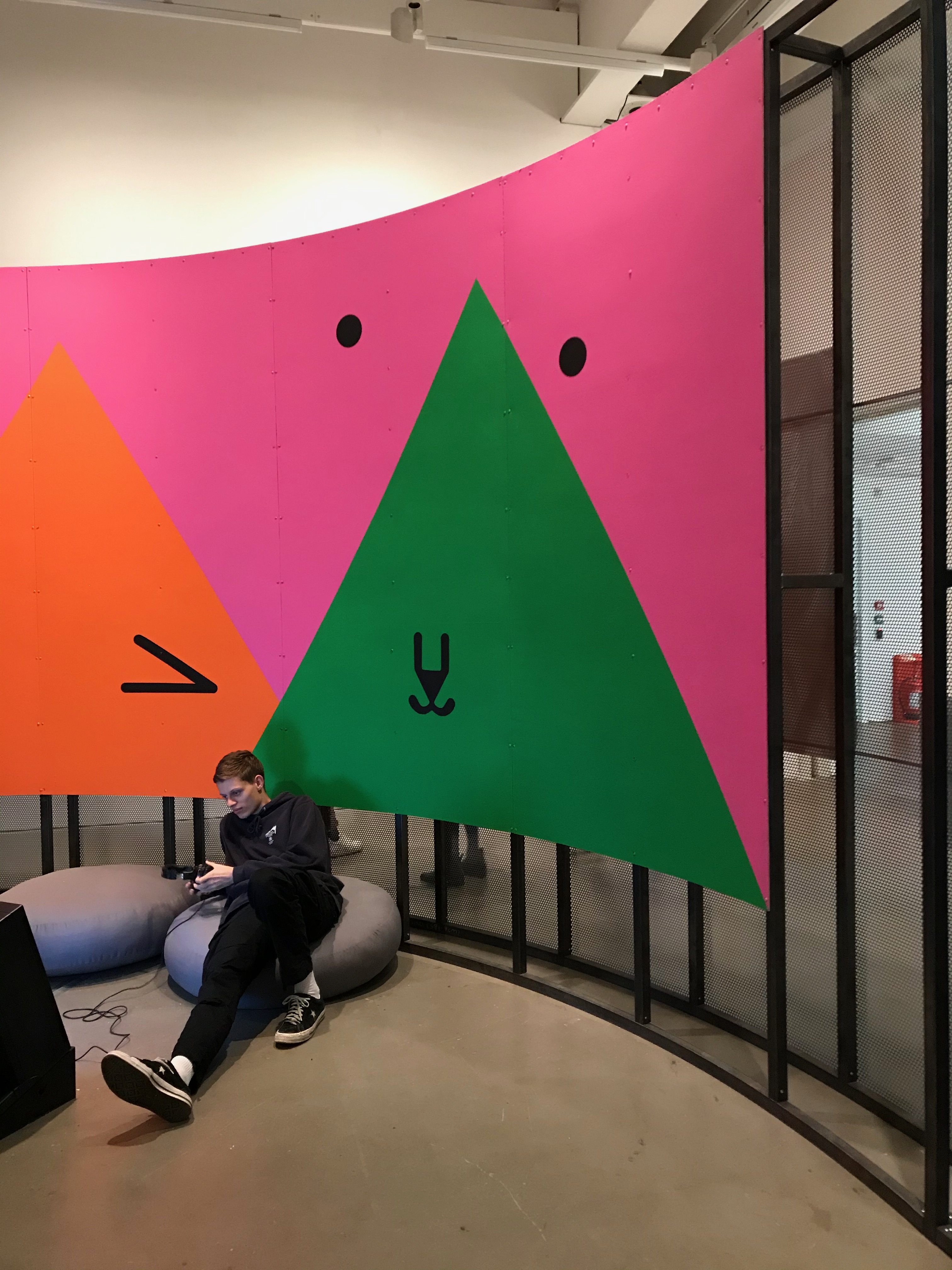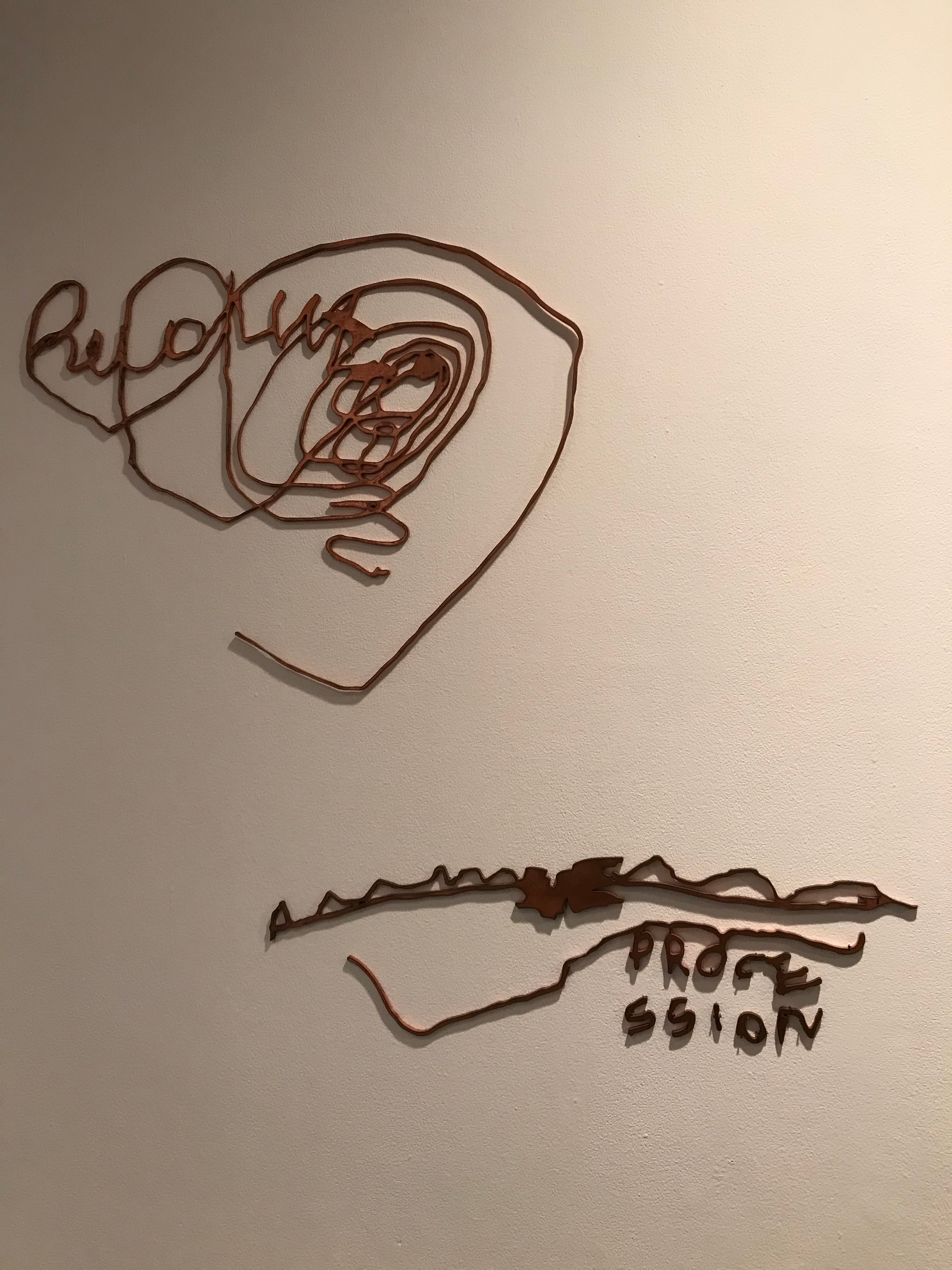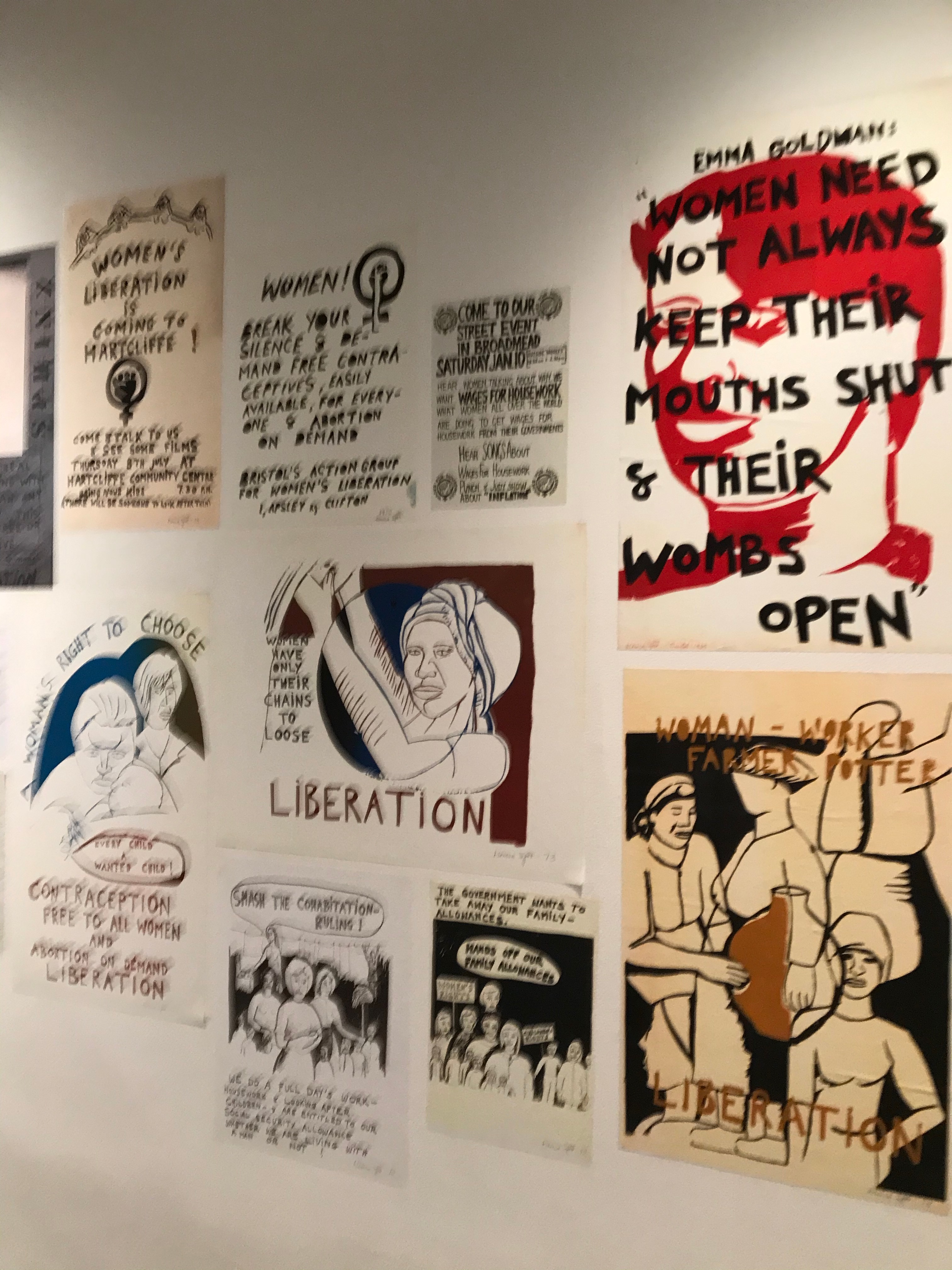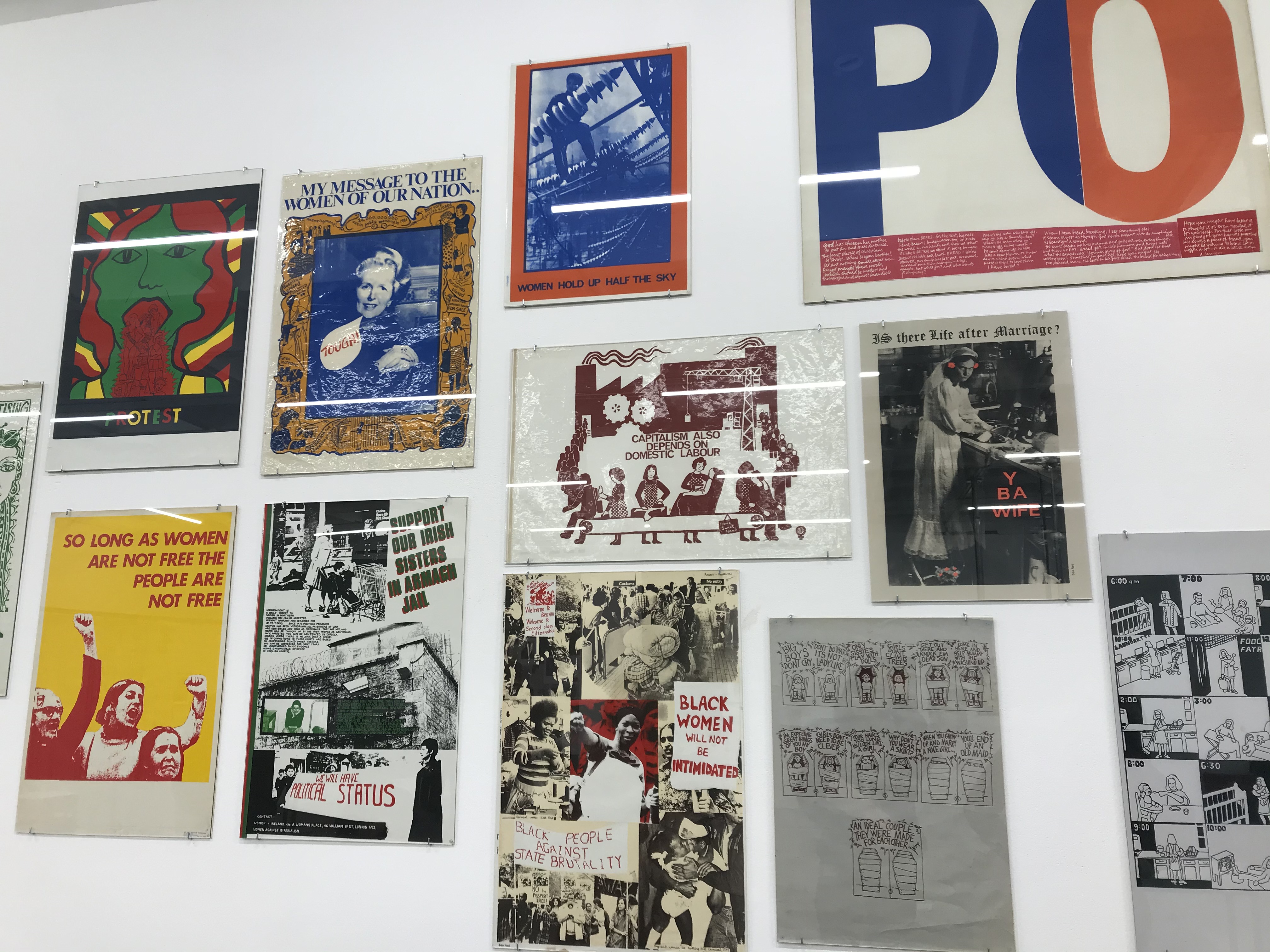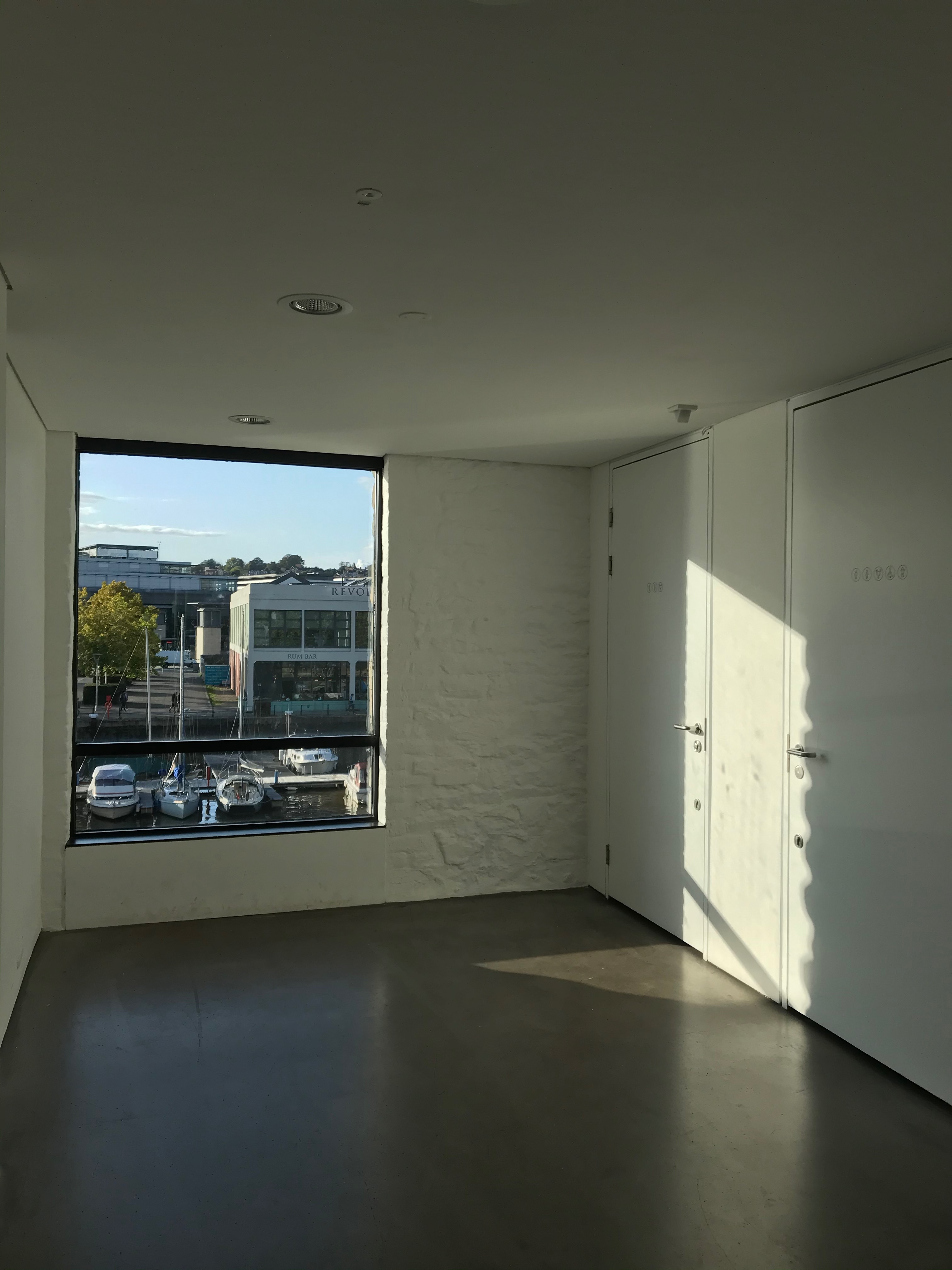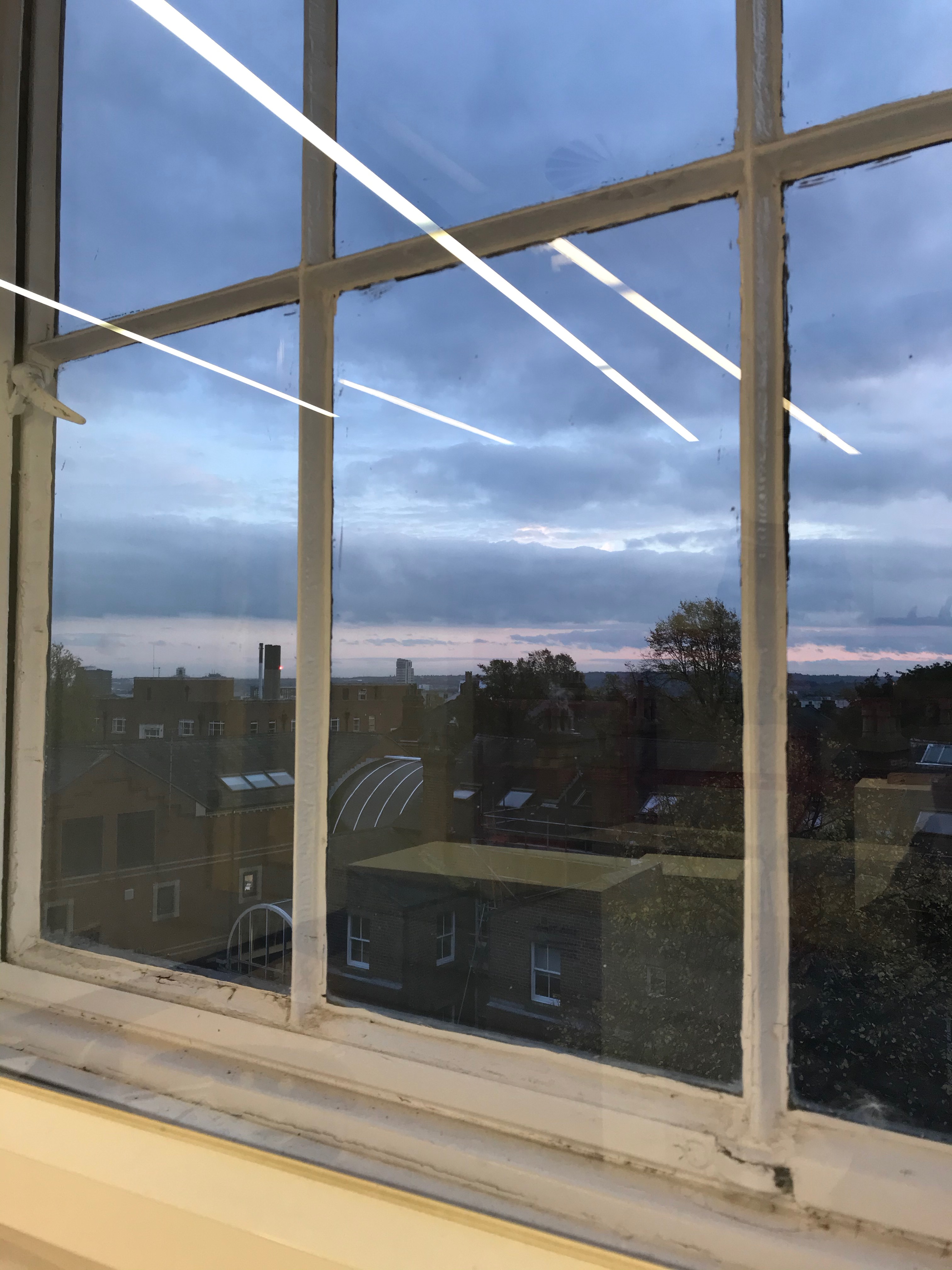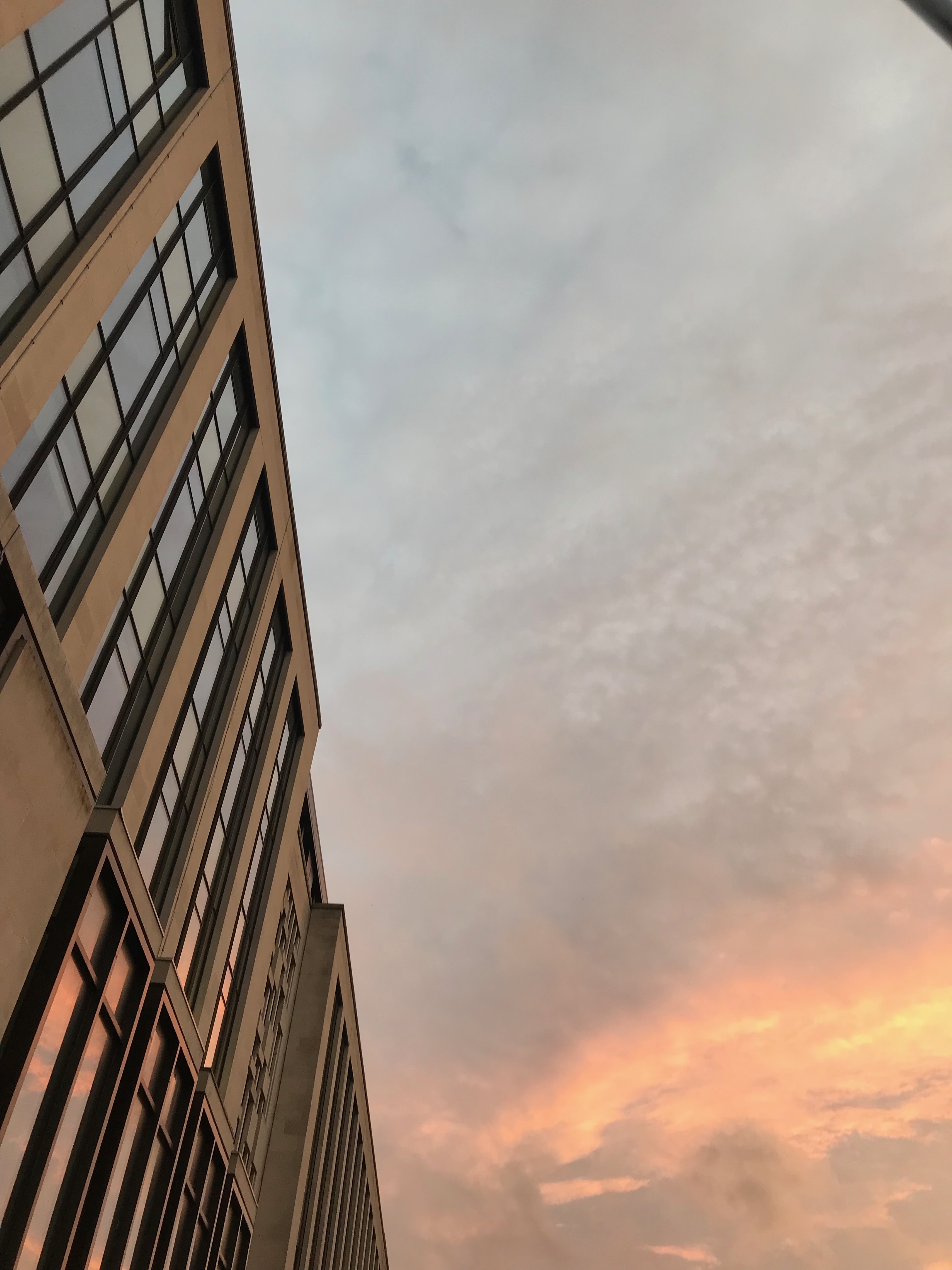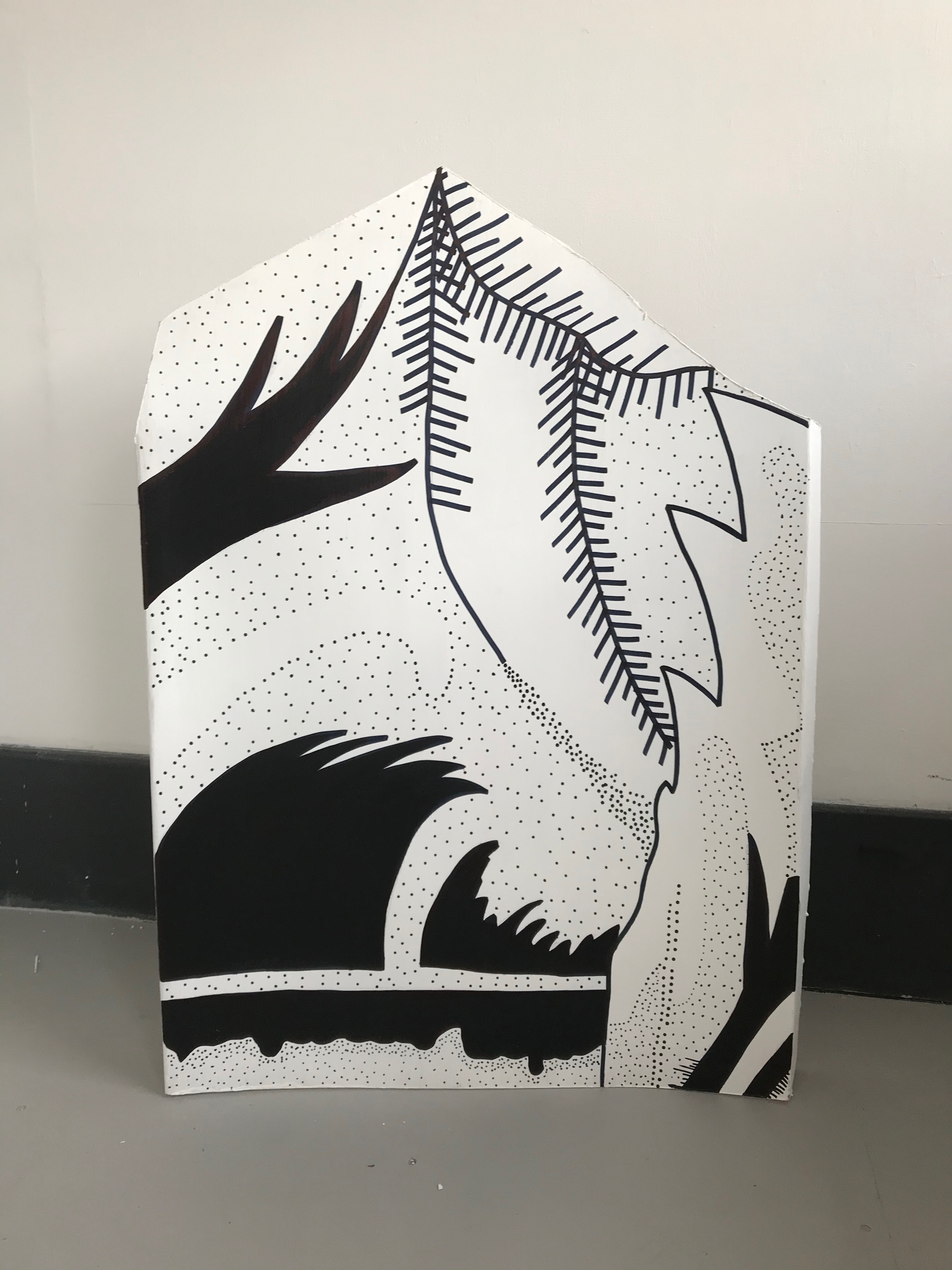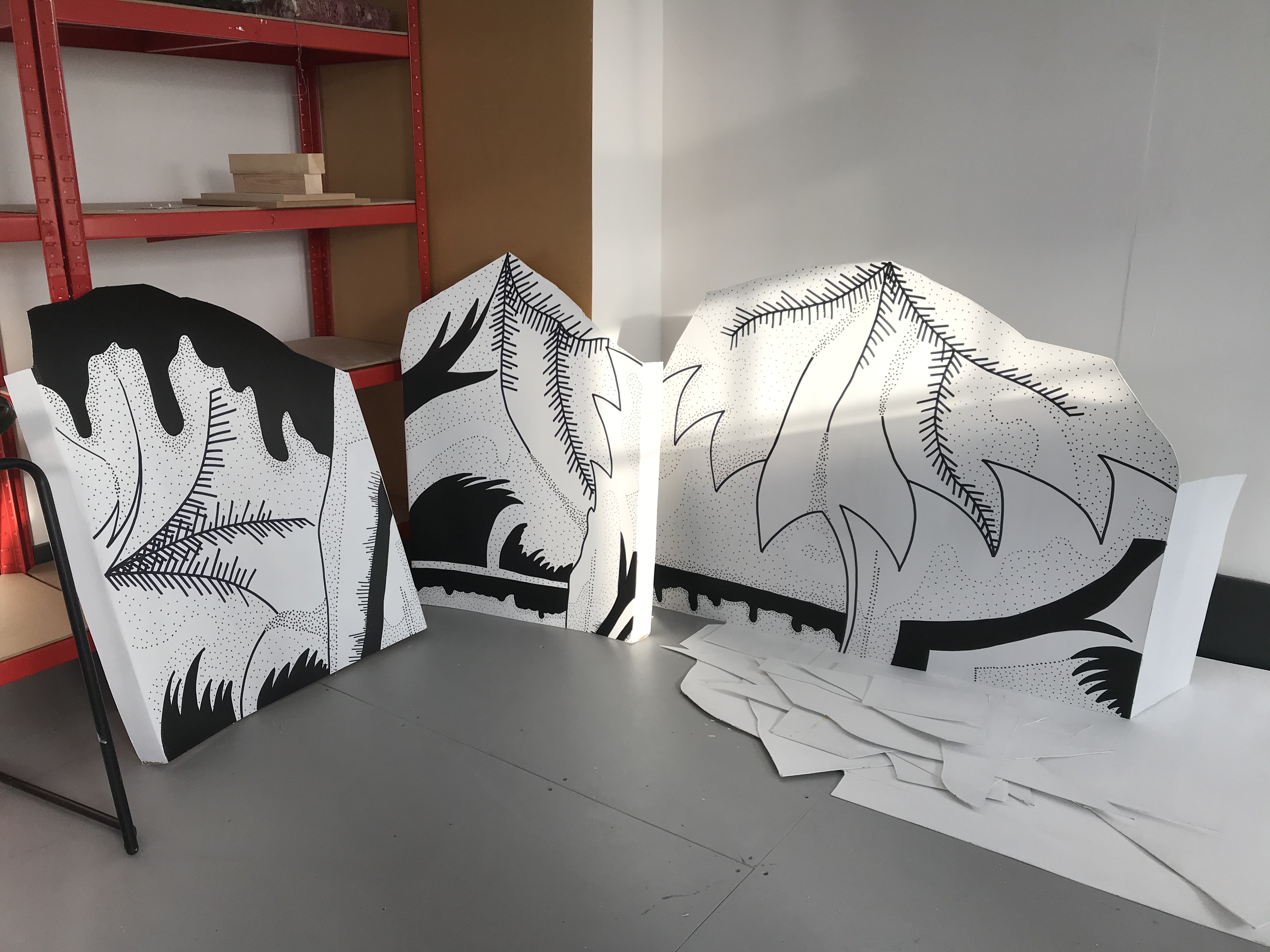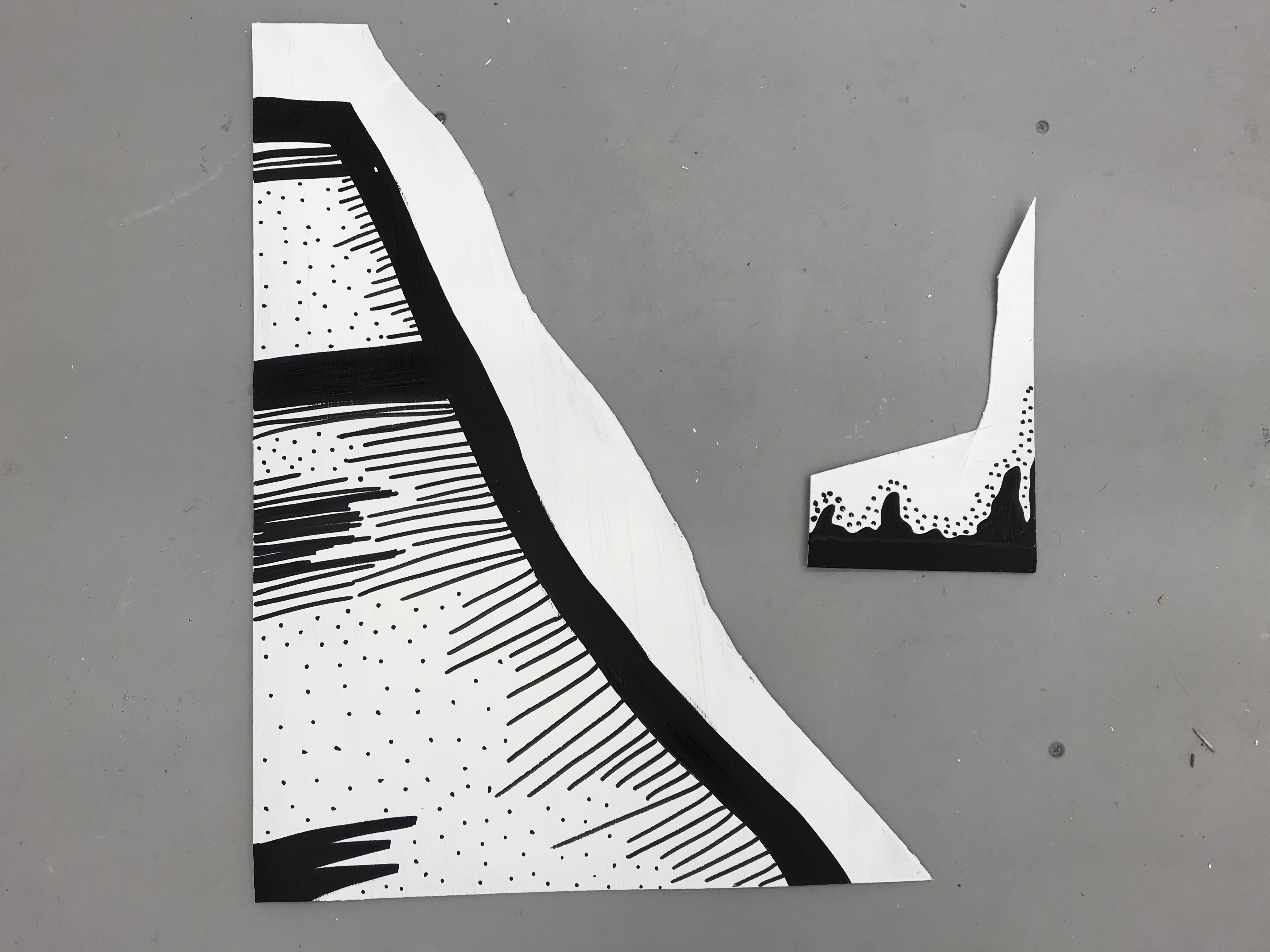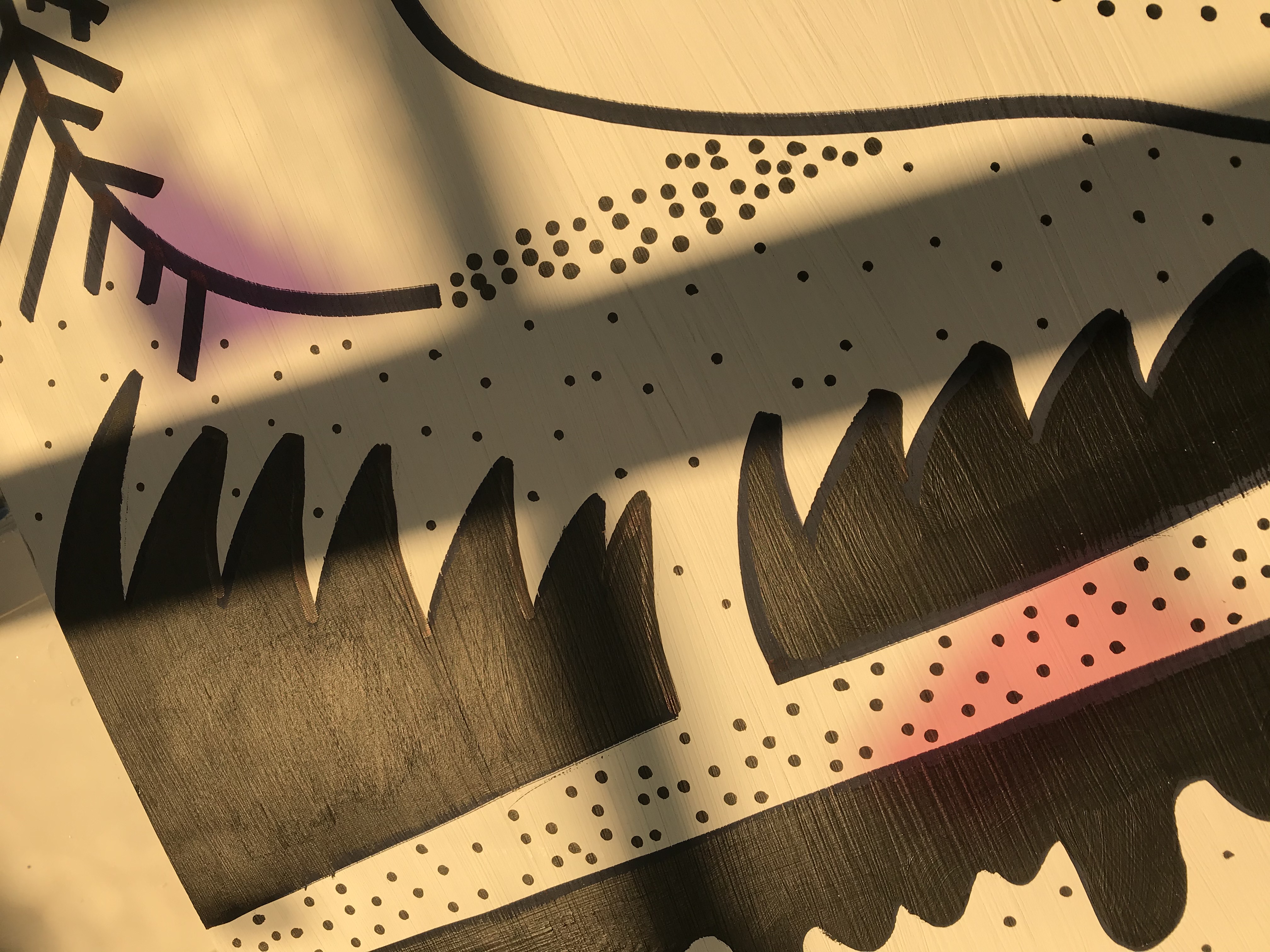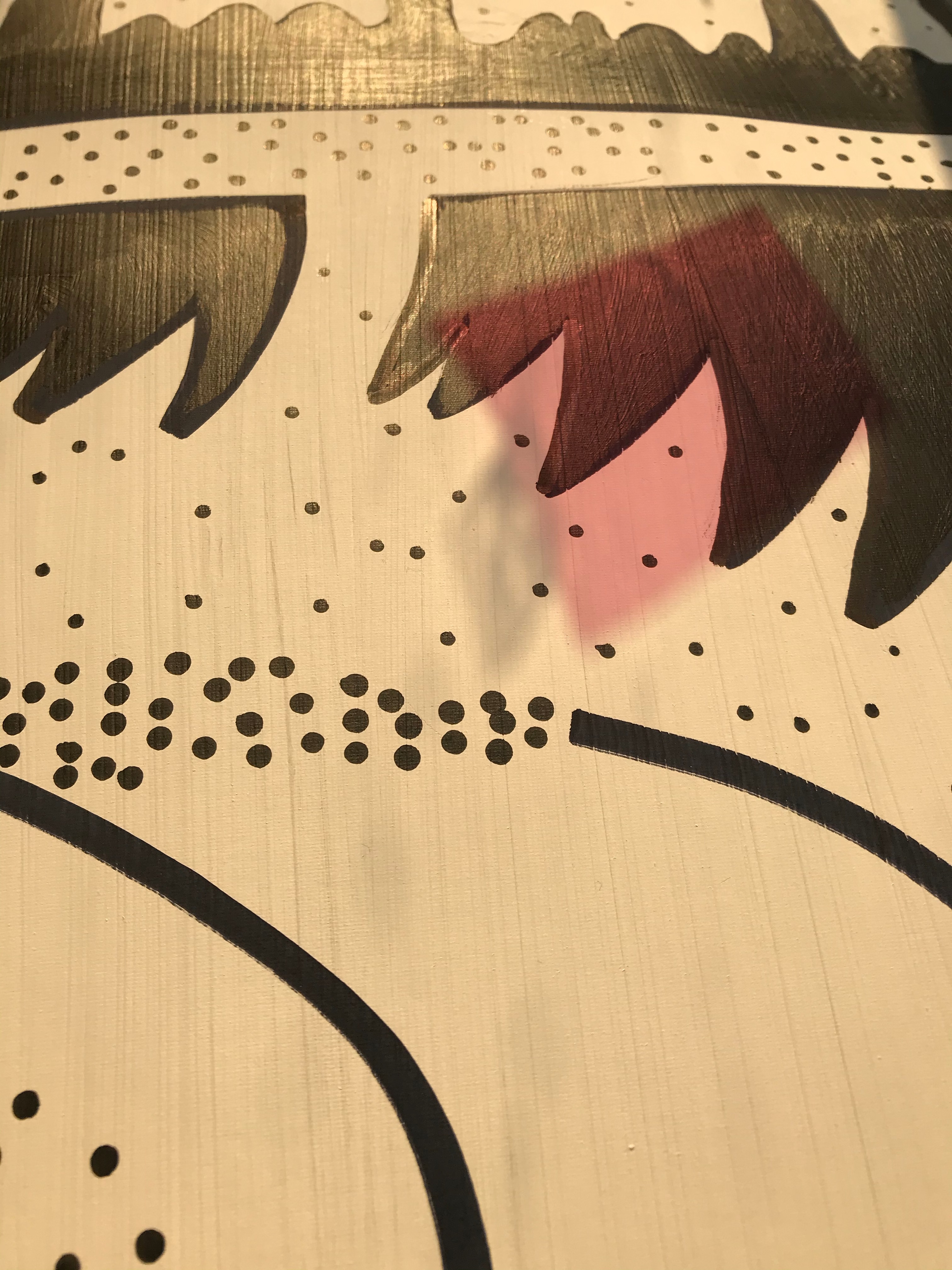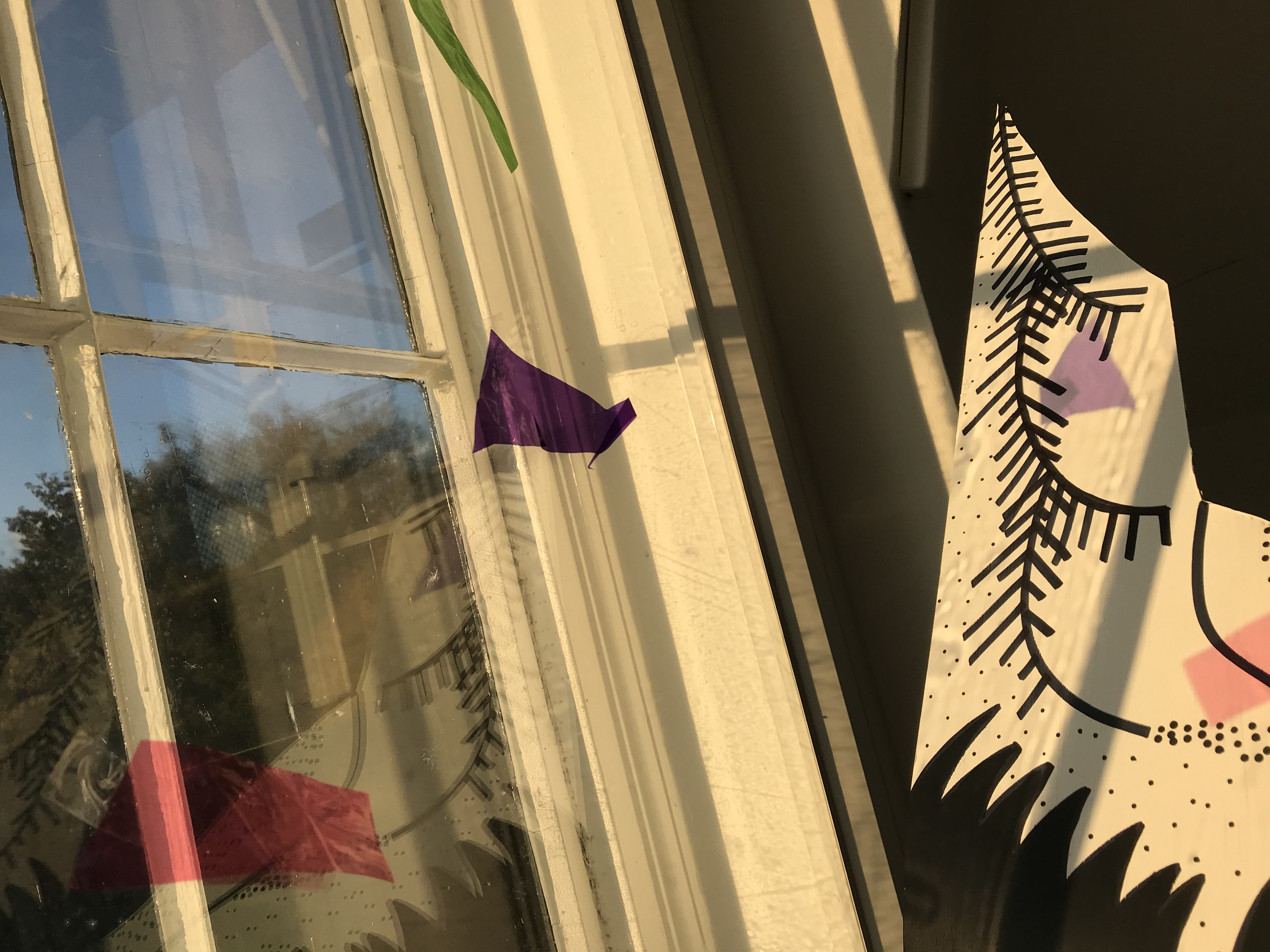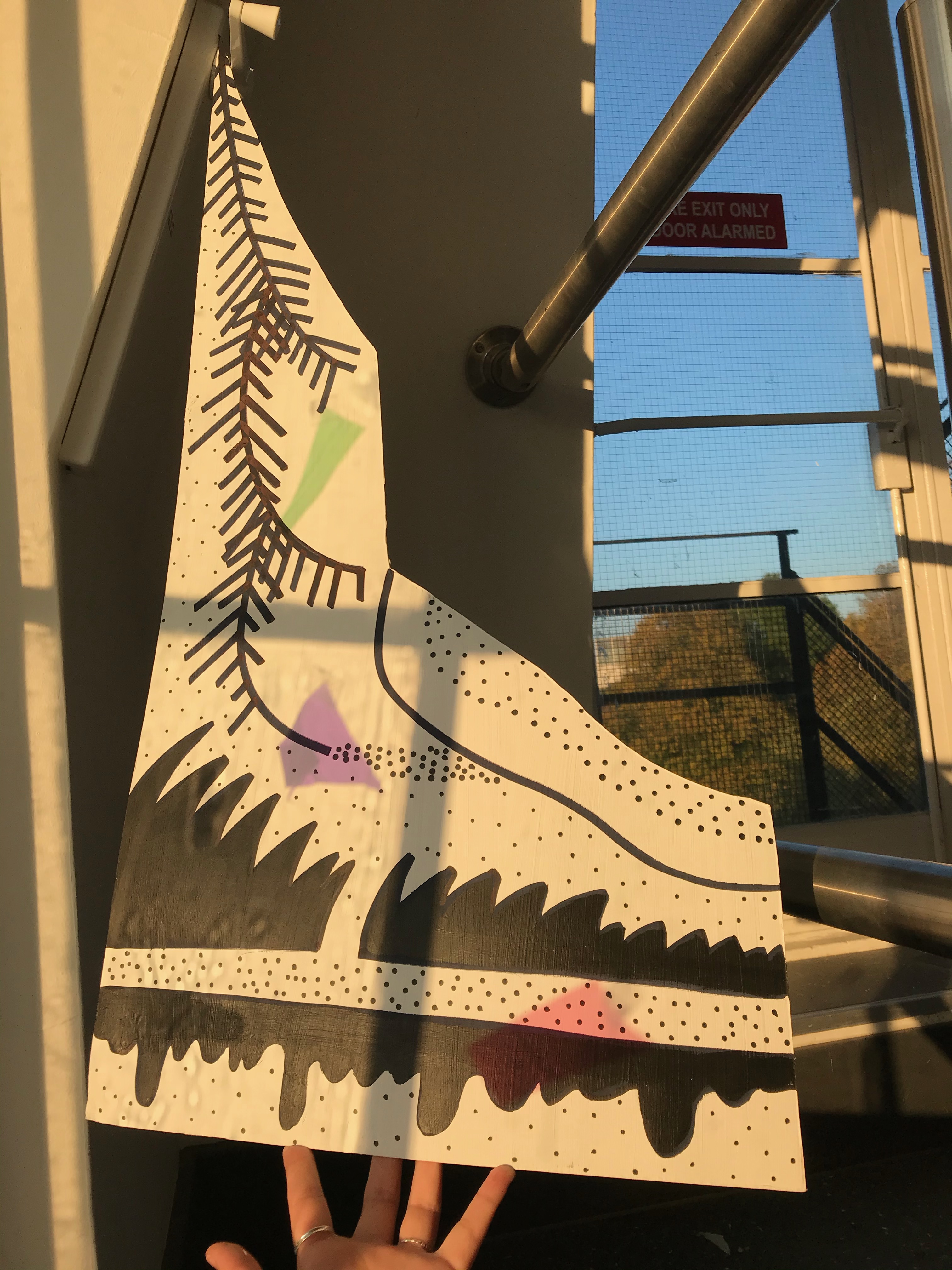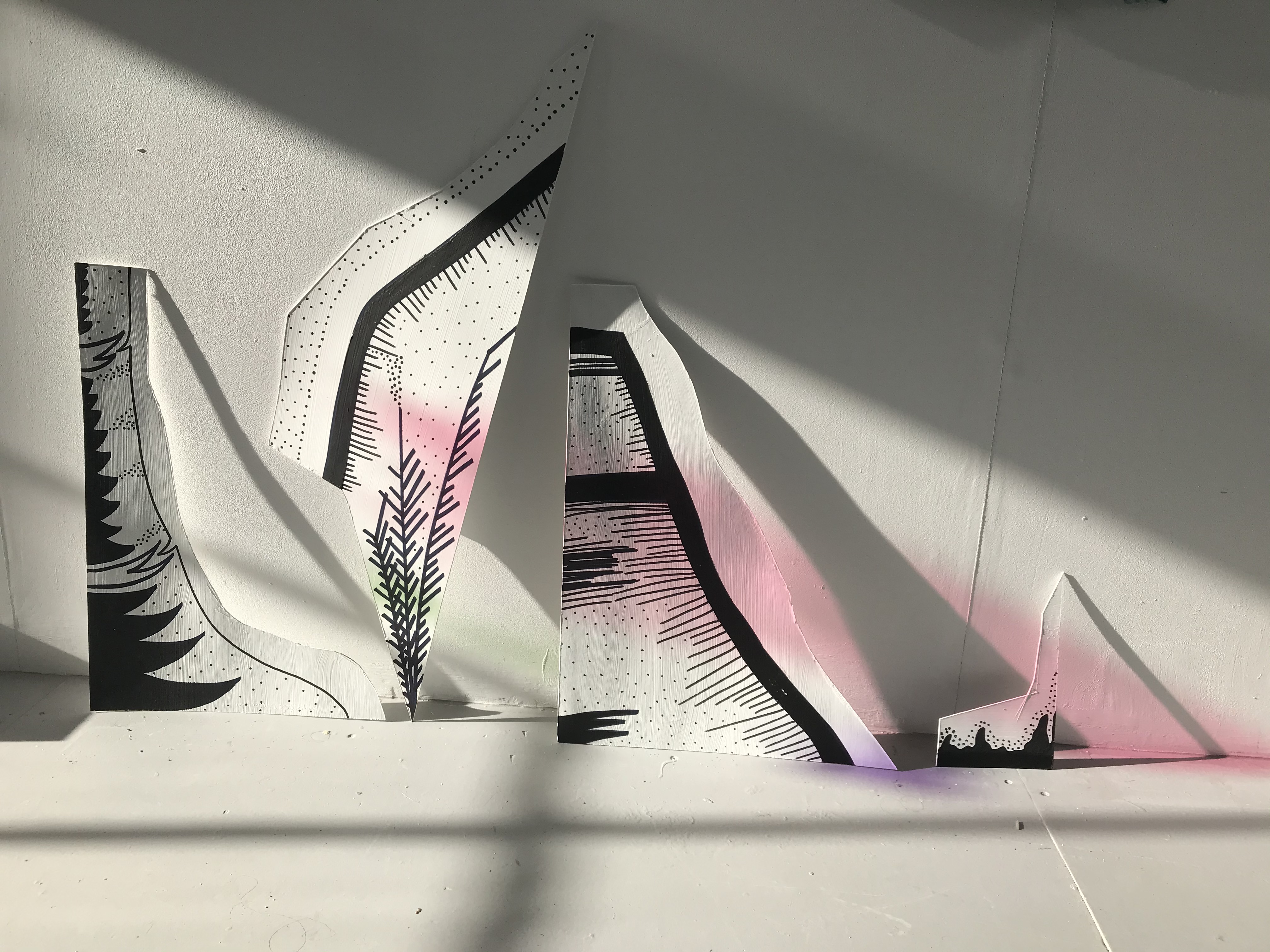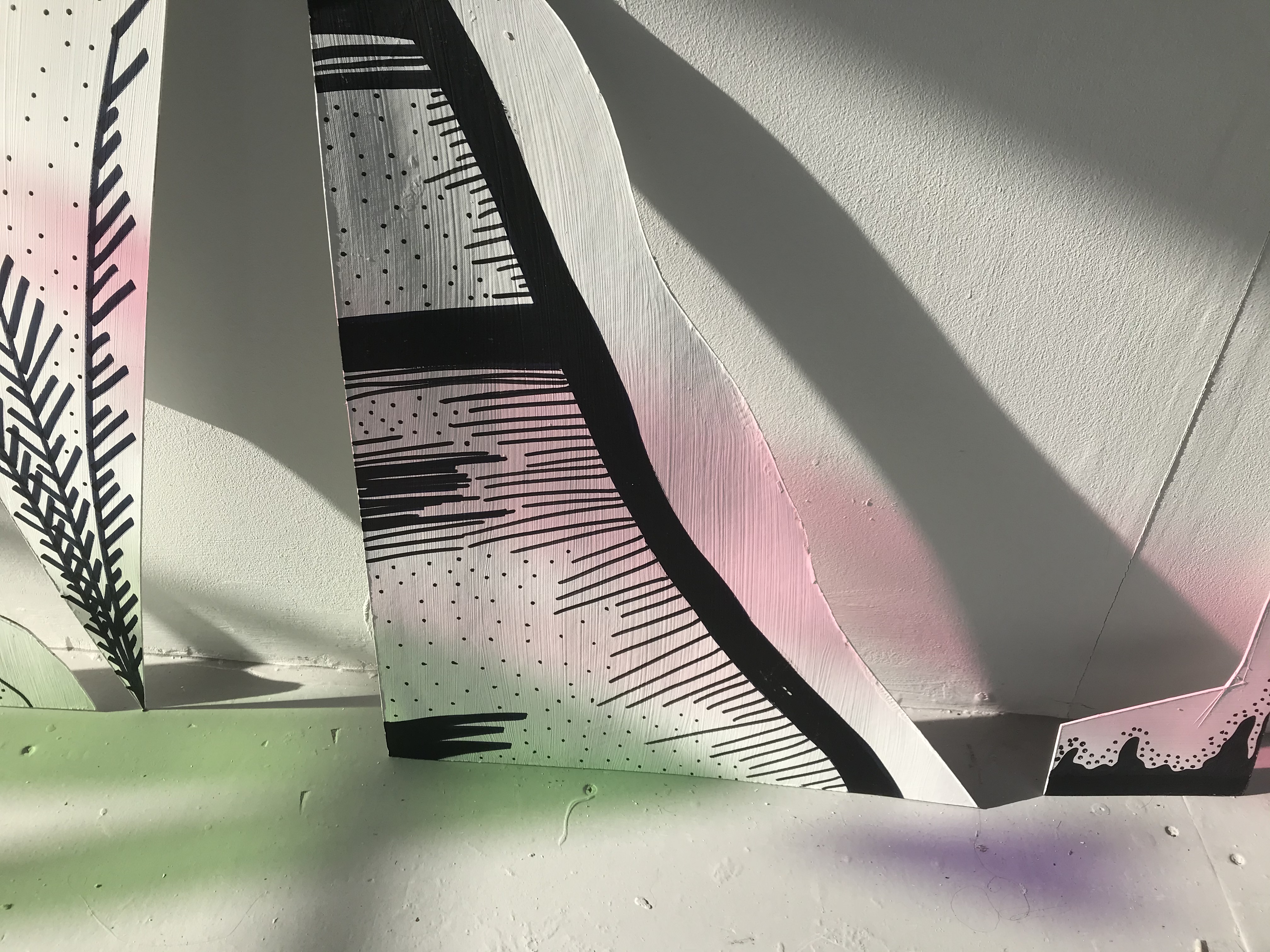 Final Finished Piece
Trip to Bristol
Painting
of the
Patterns
Experimenting with the acetate and sun on the boards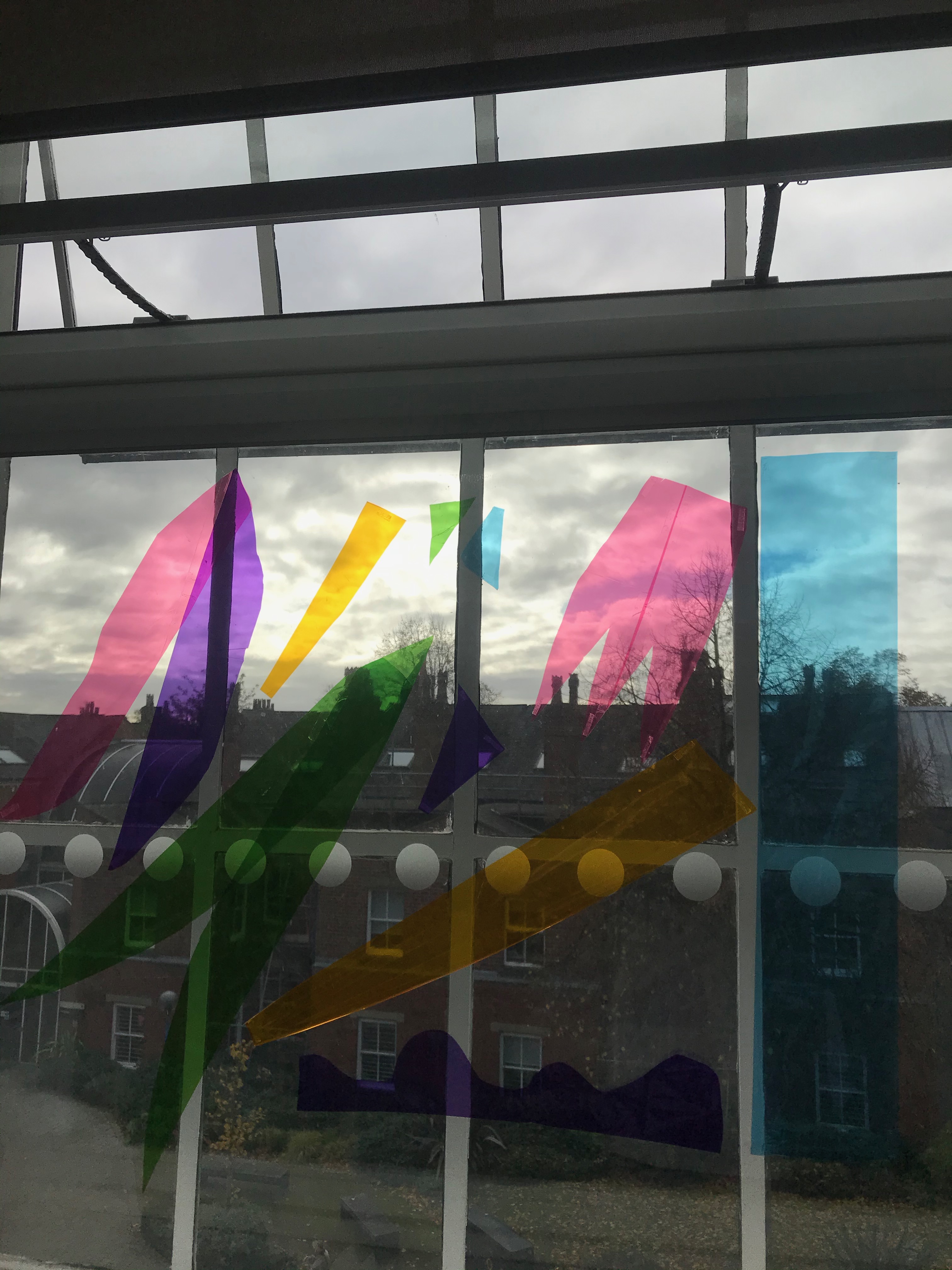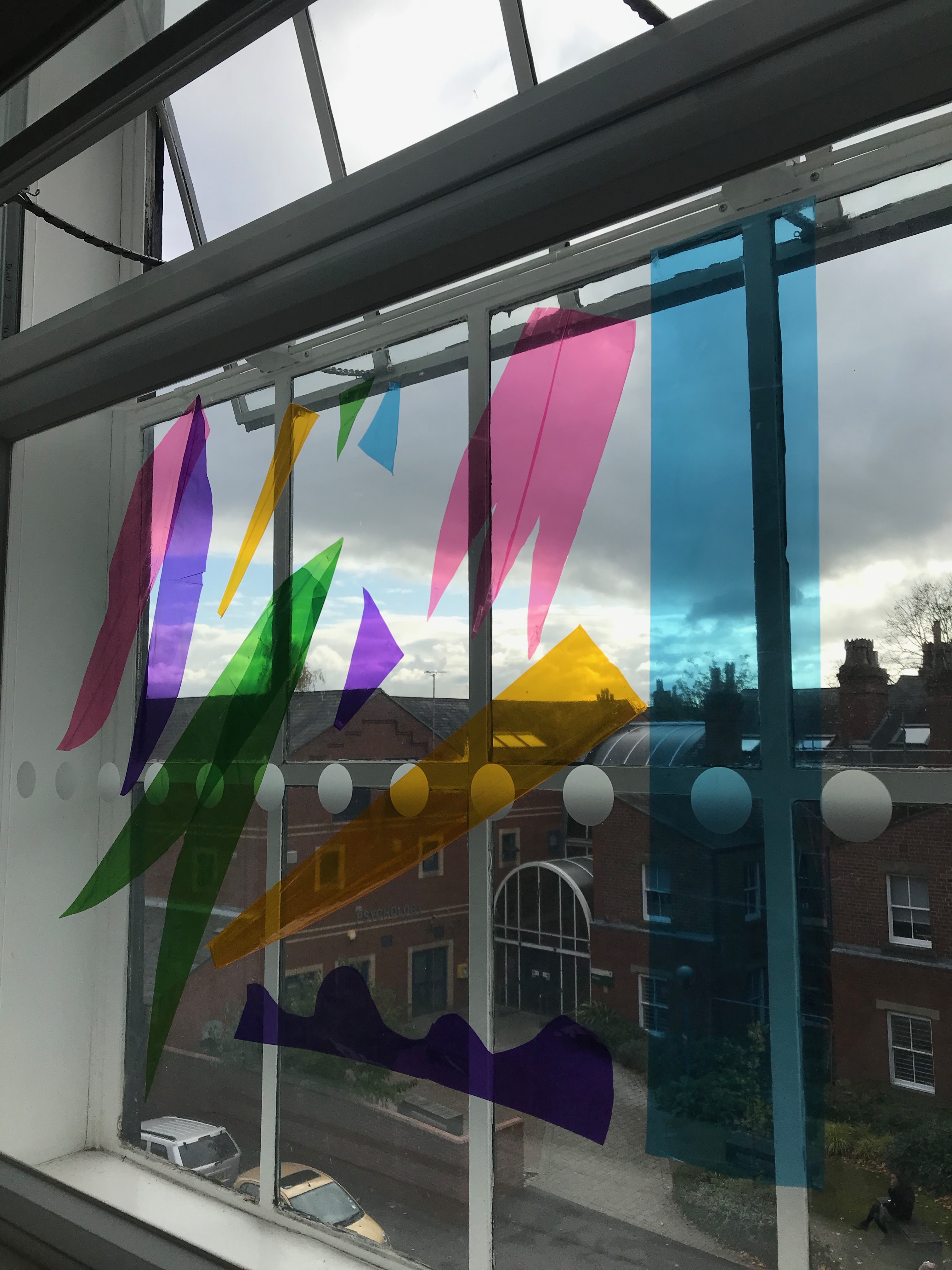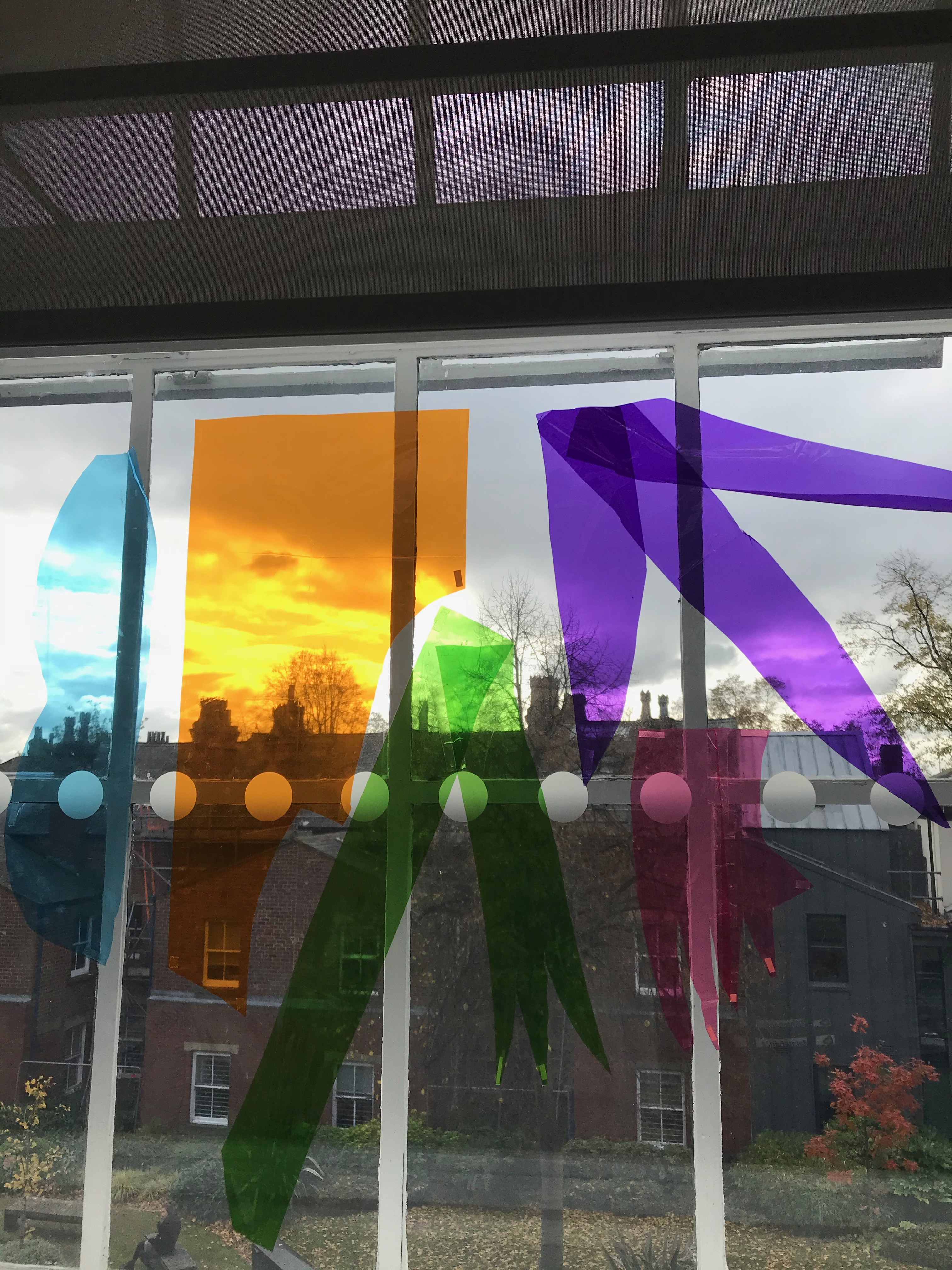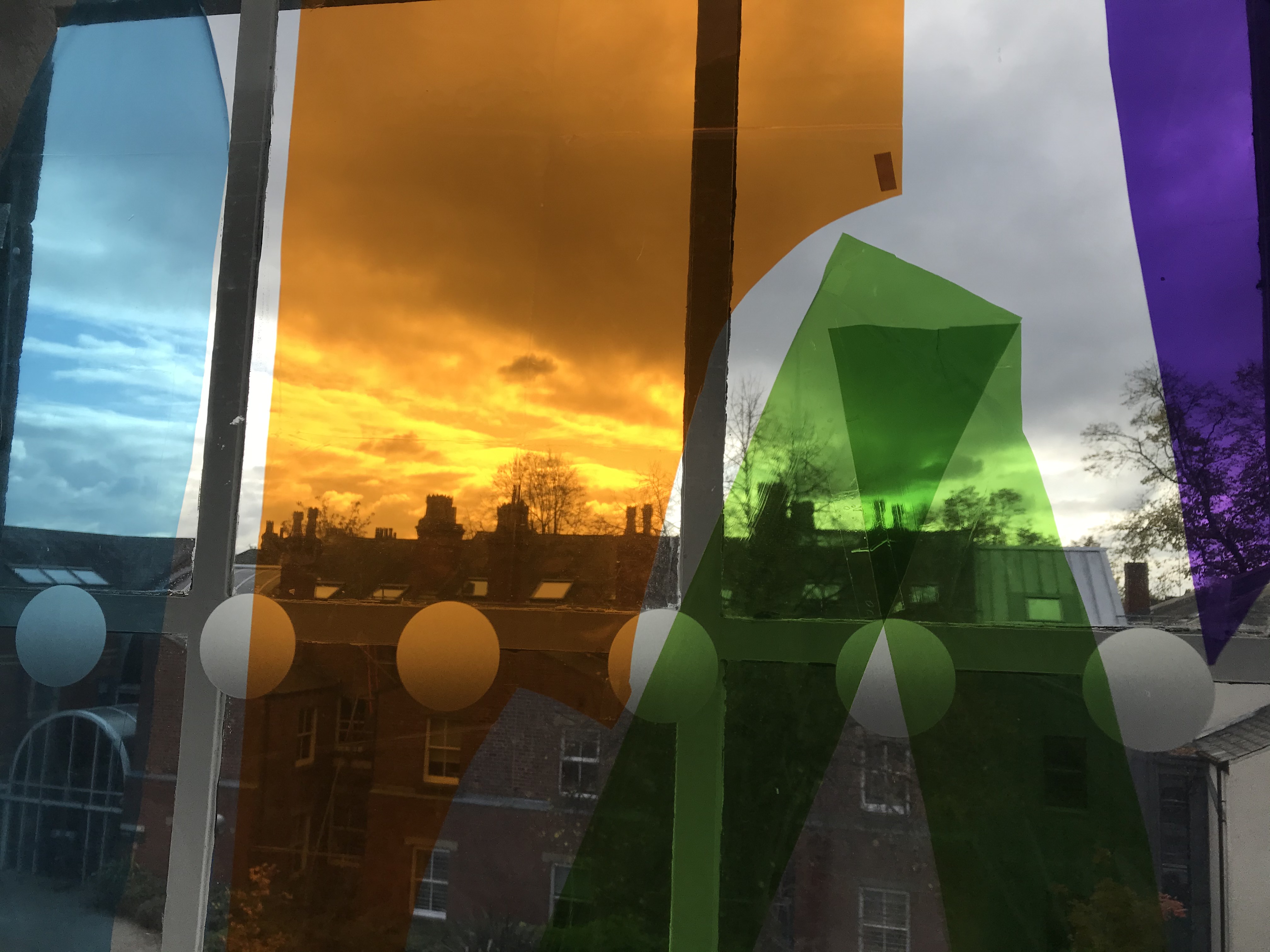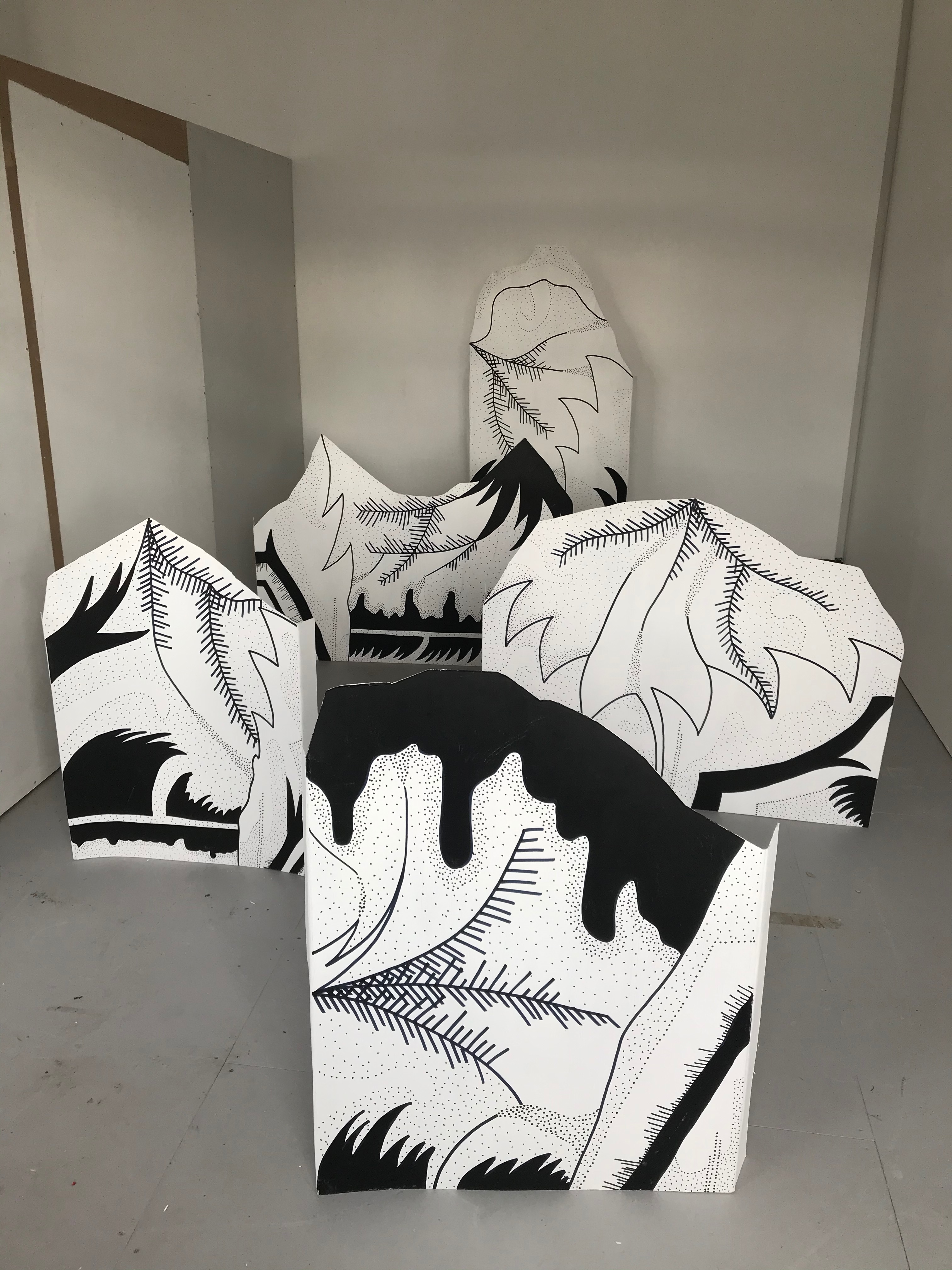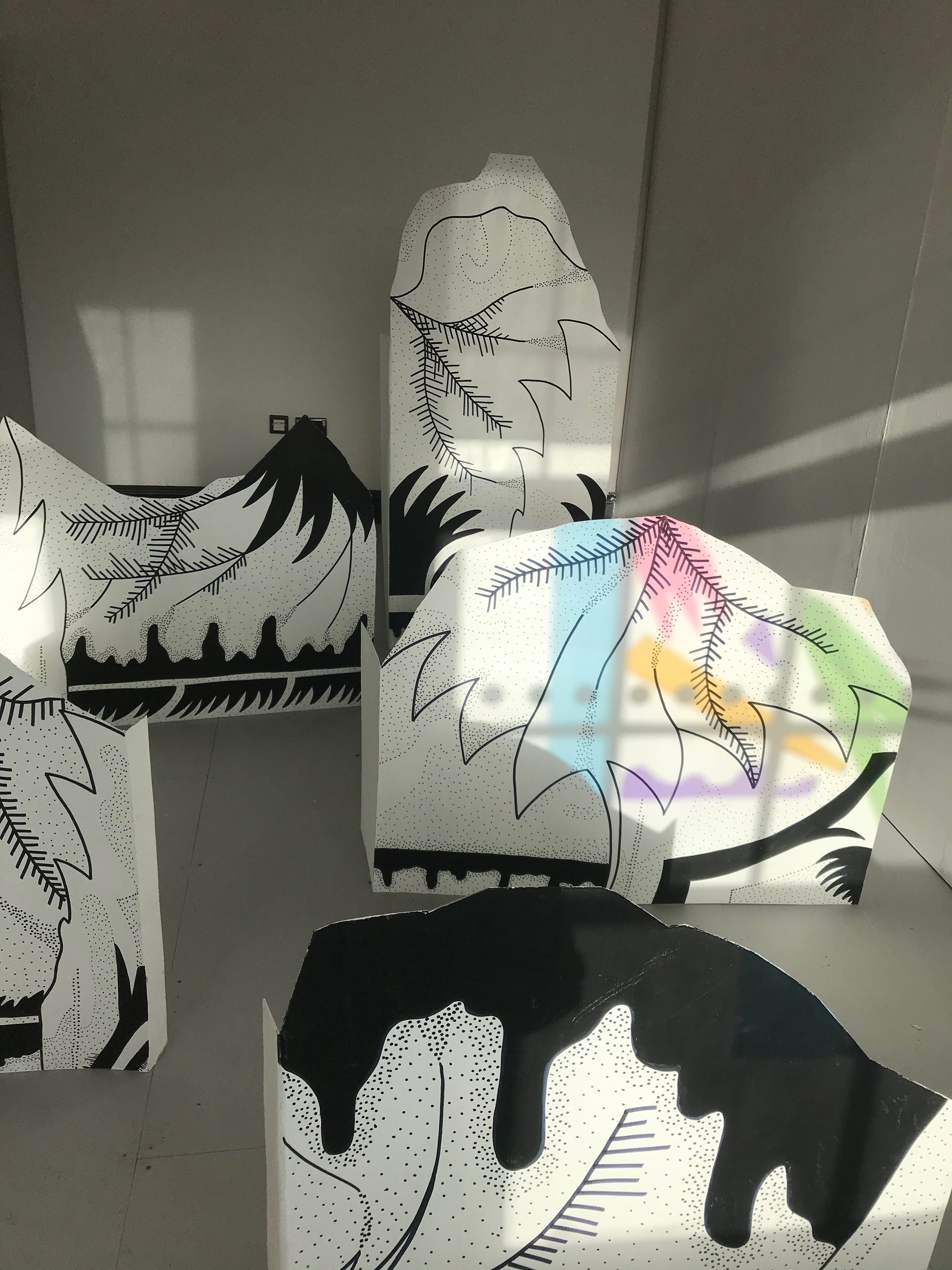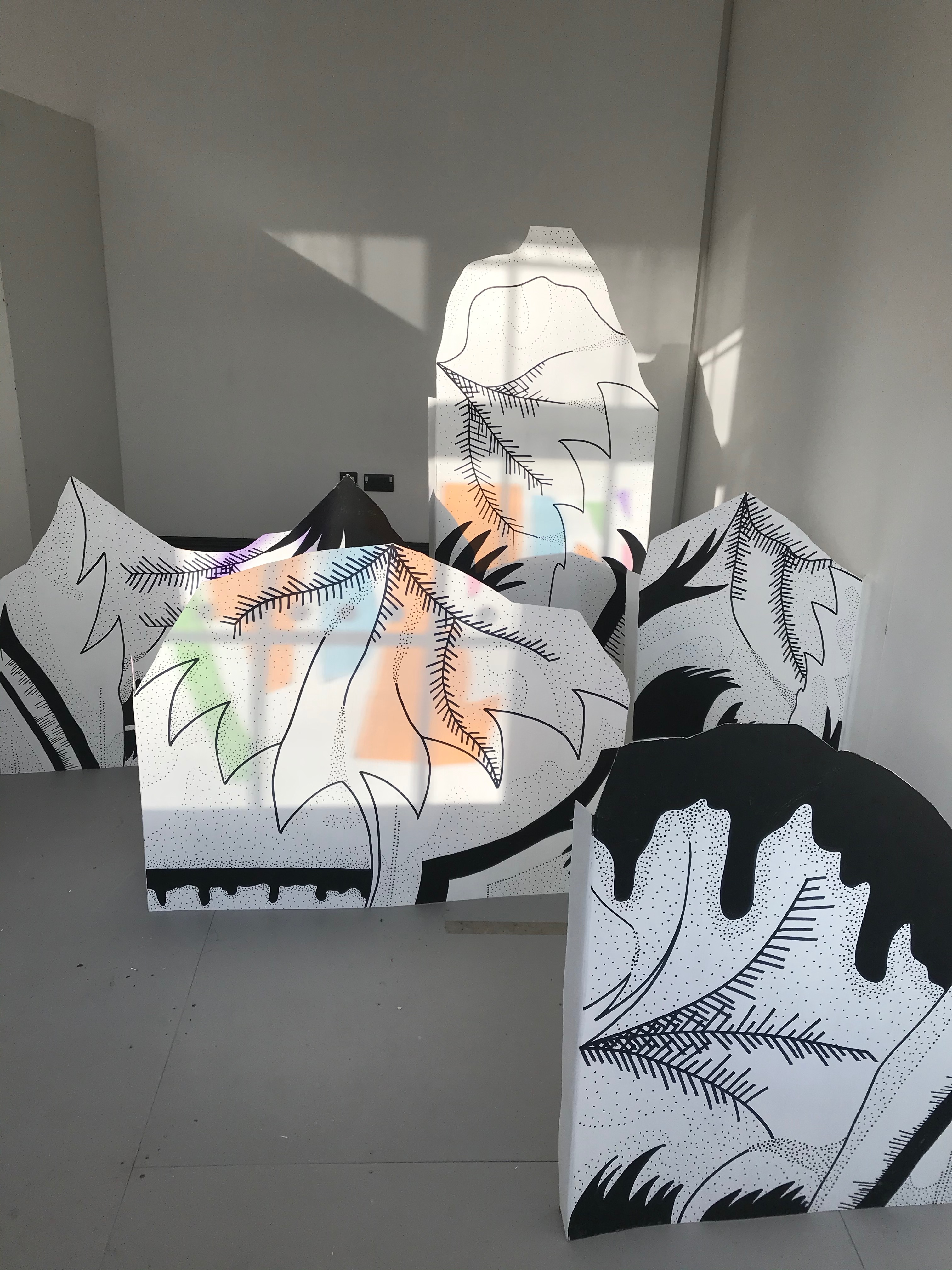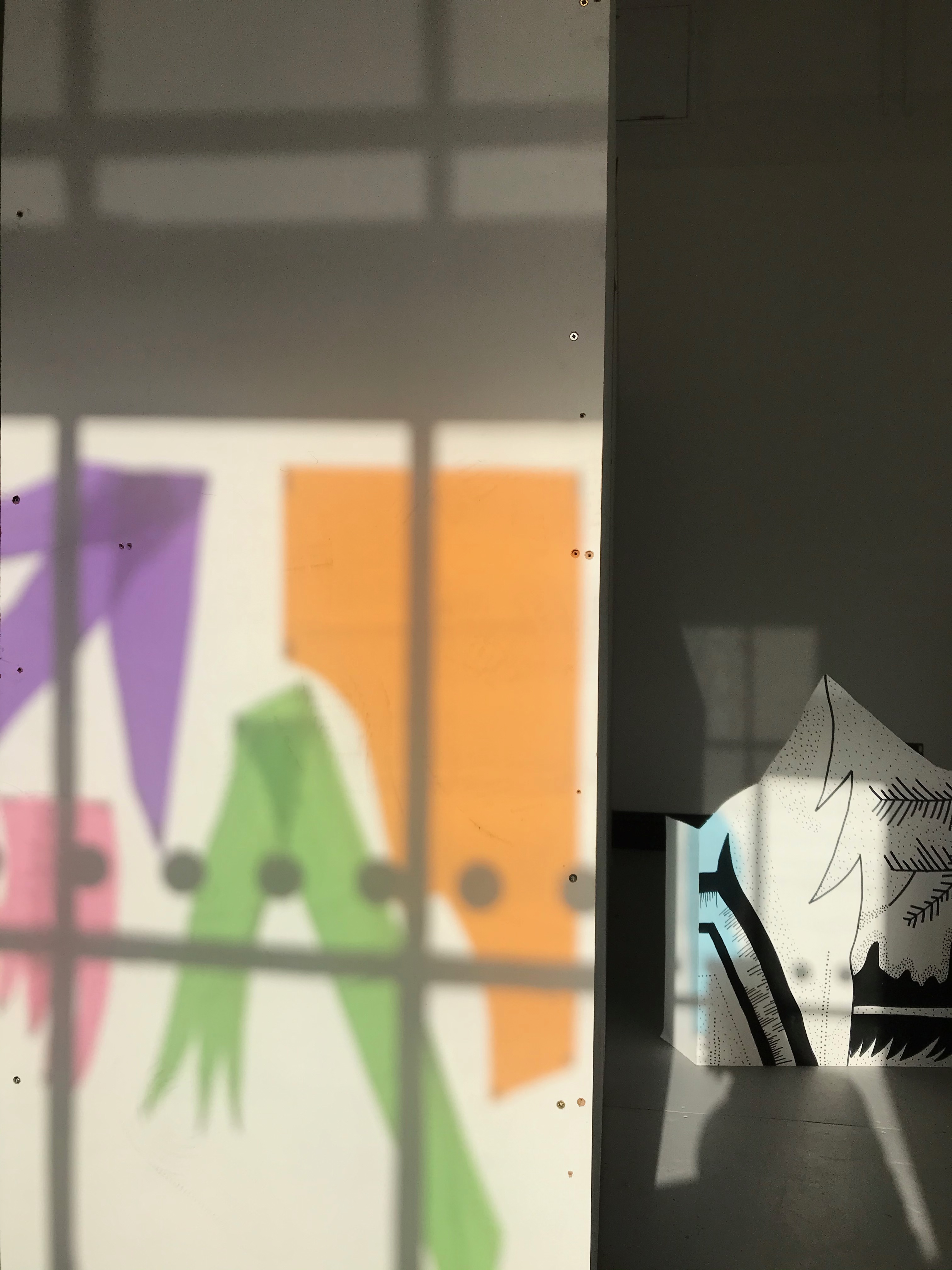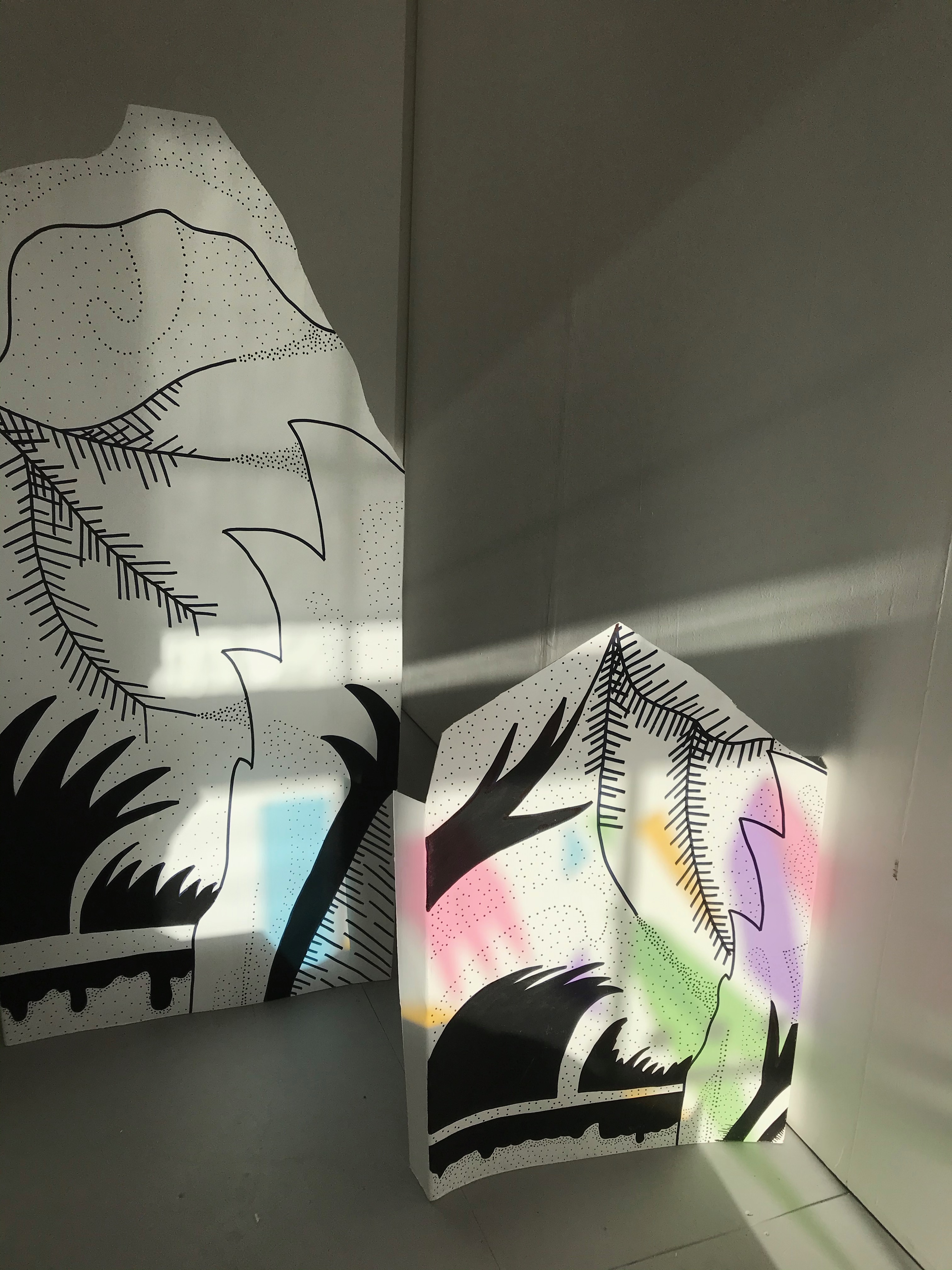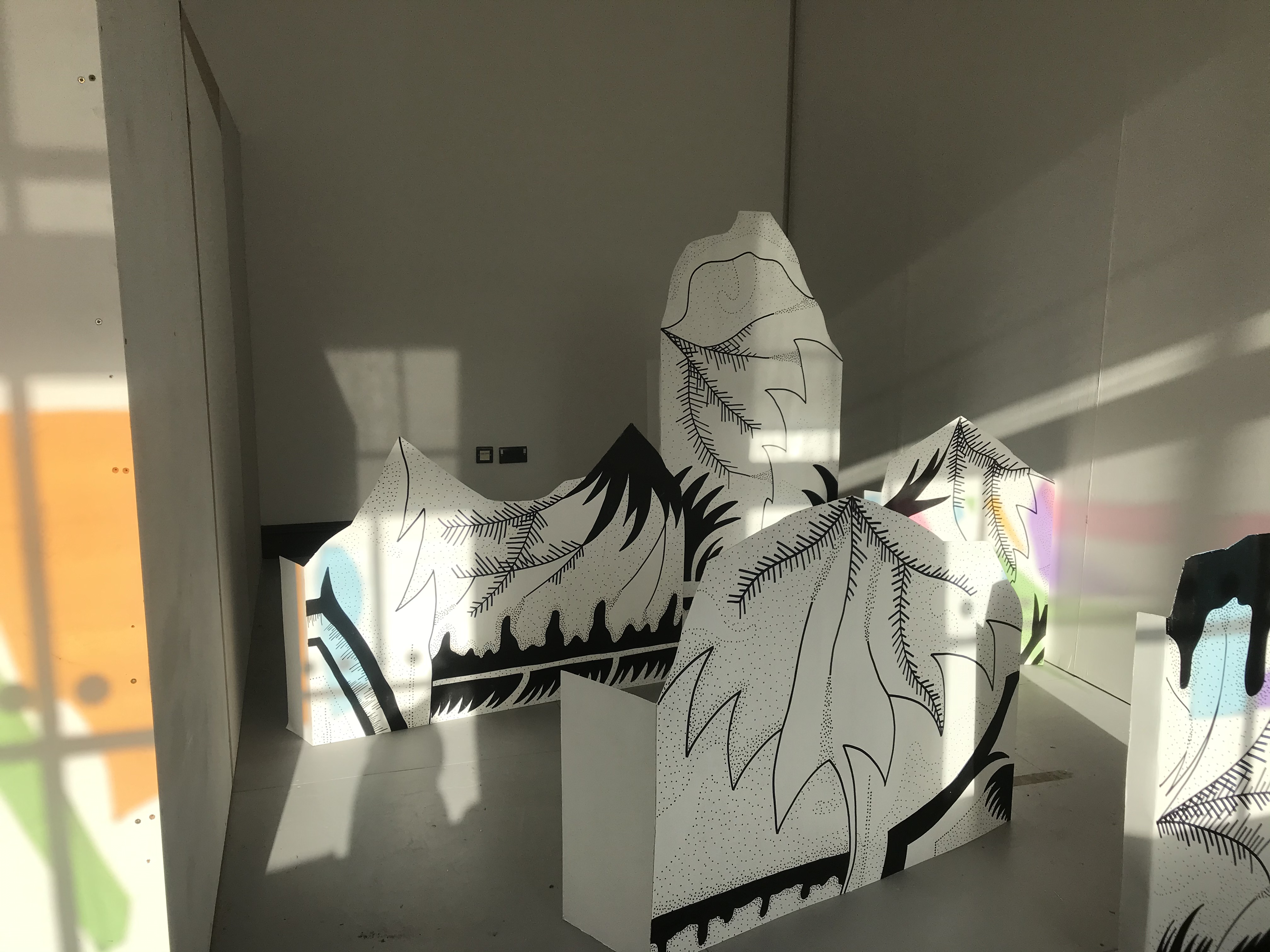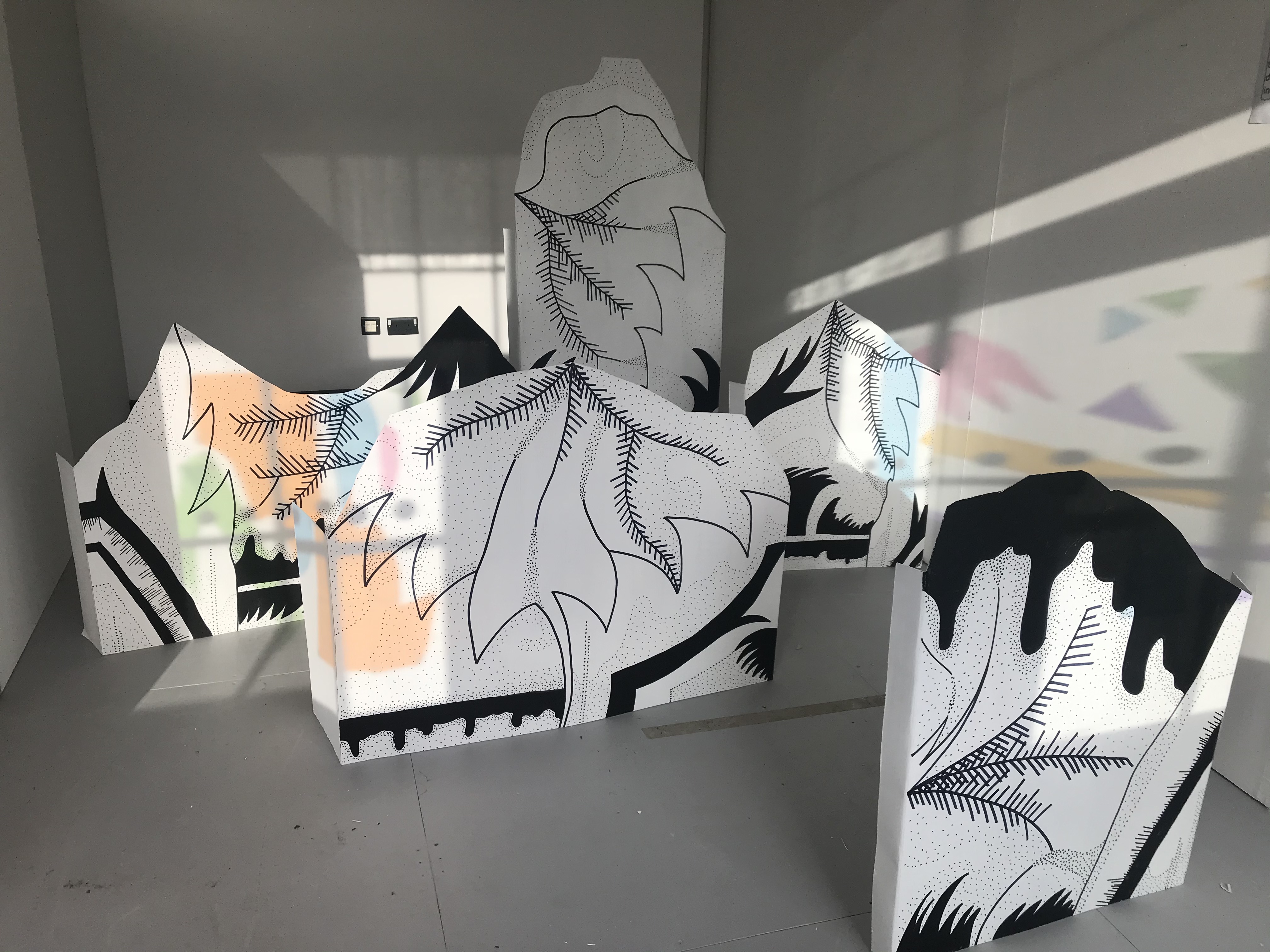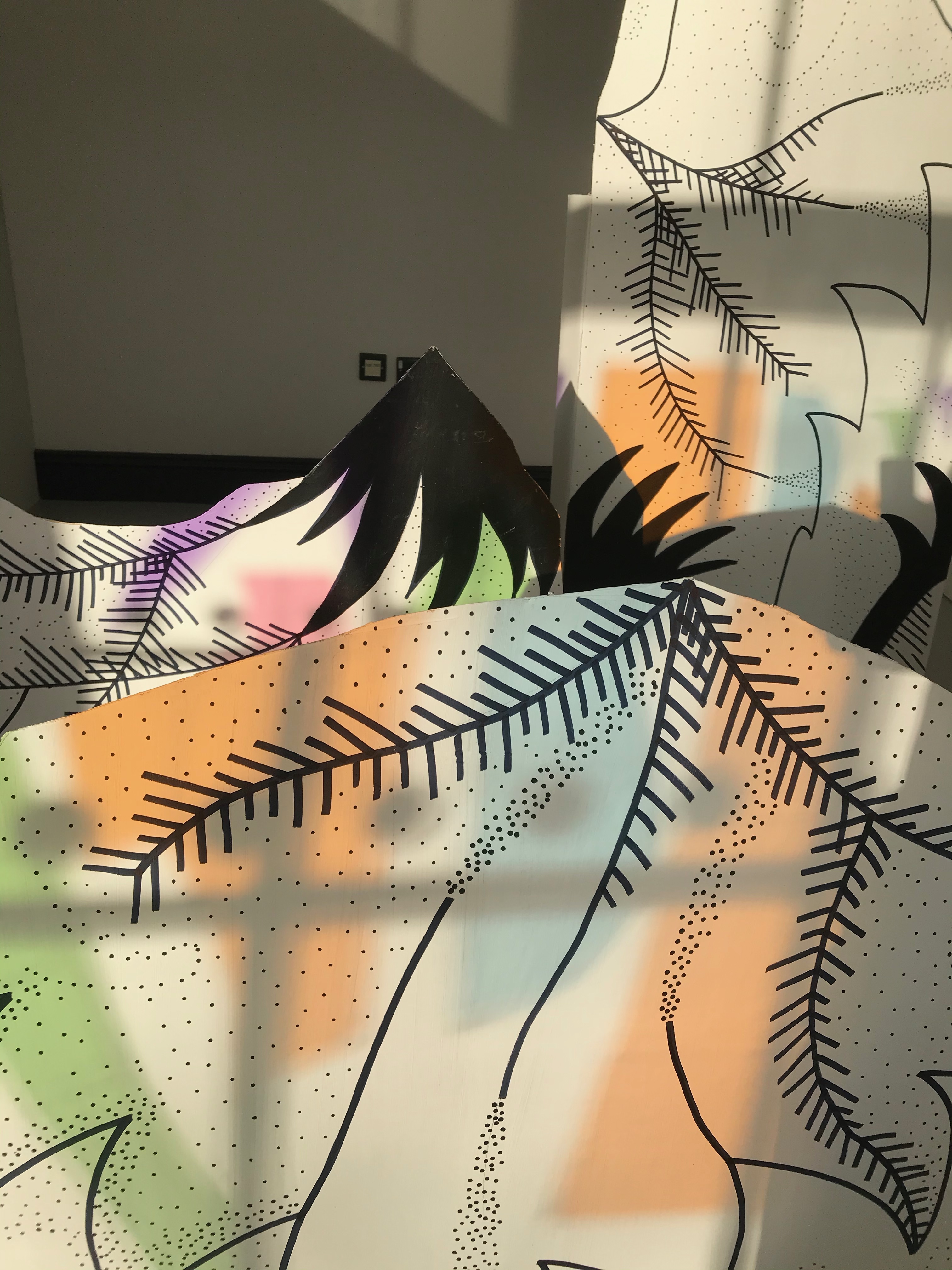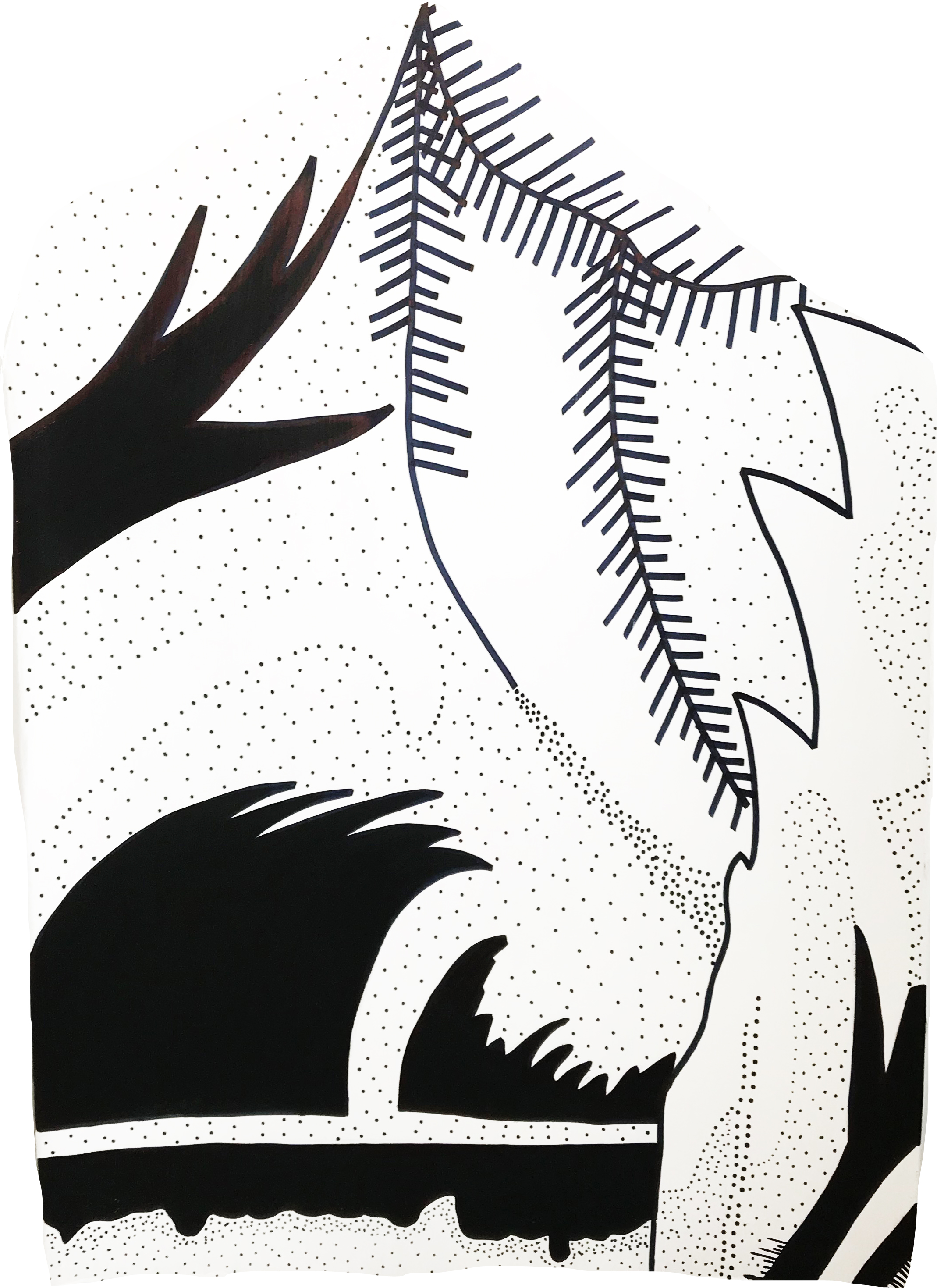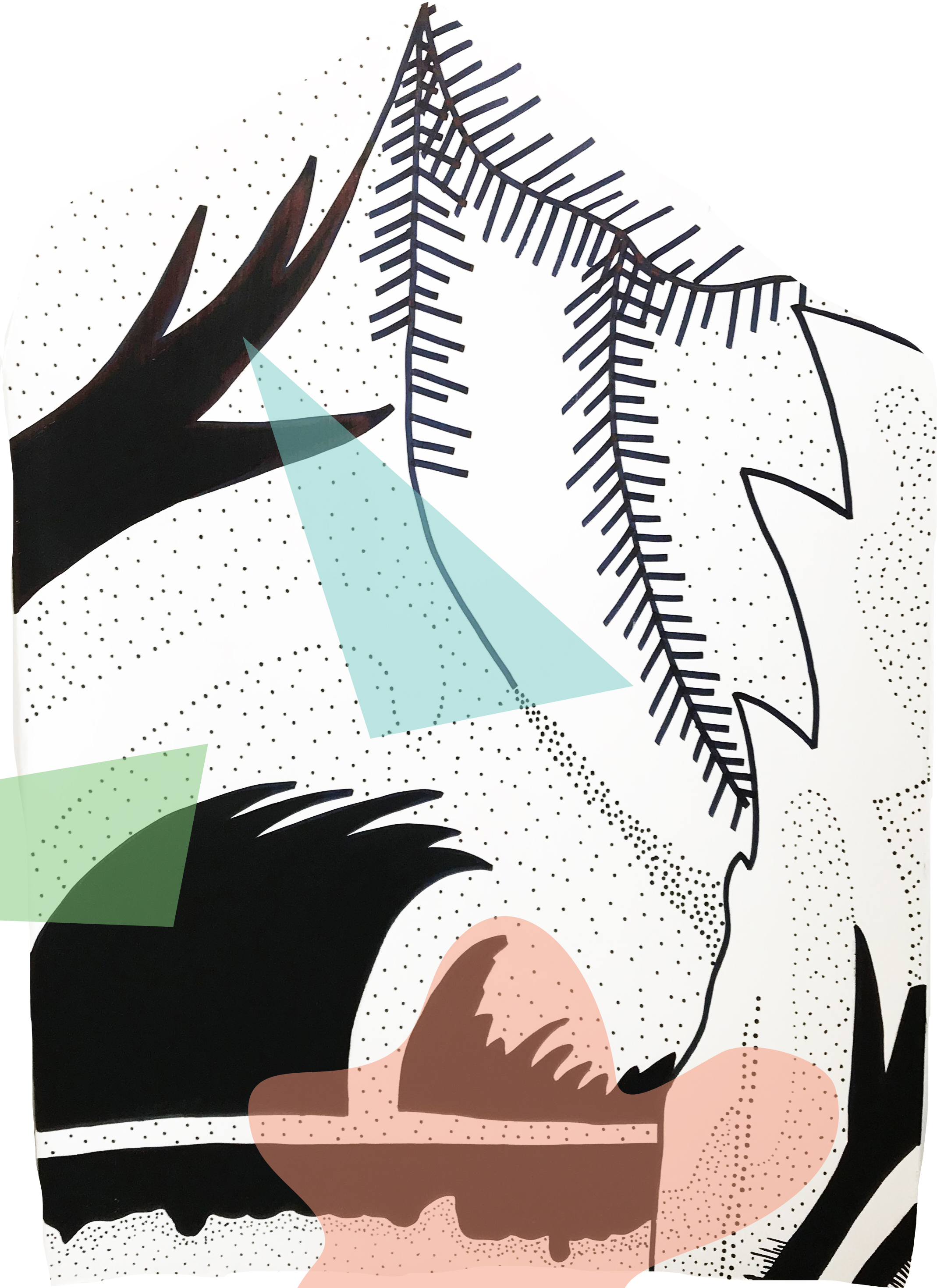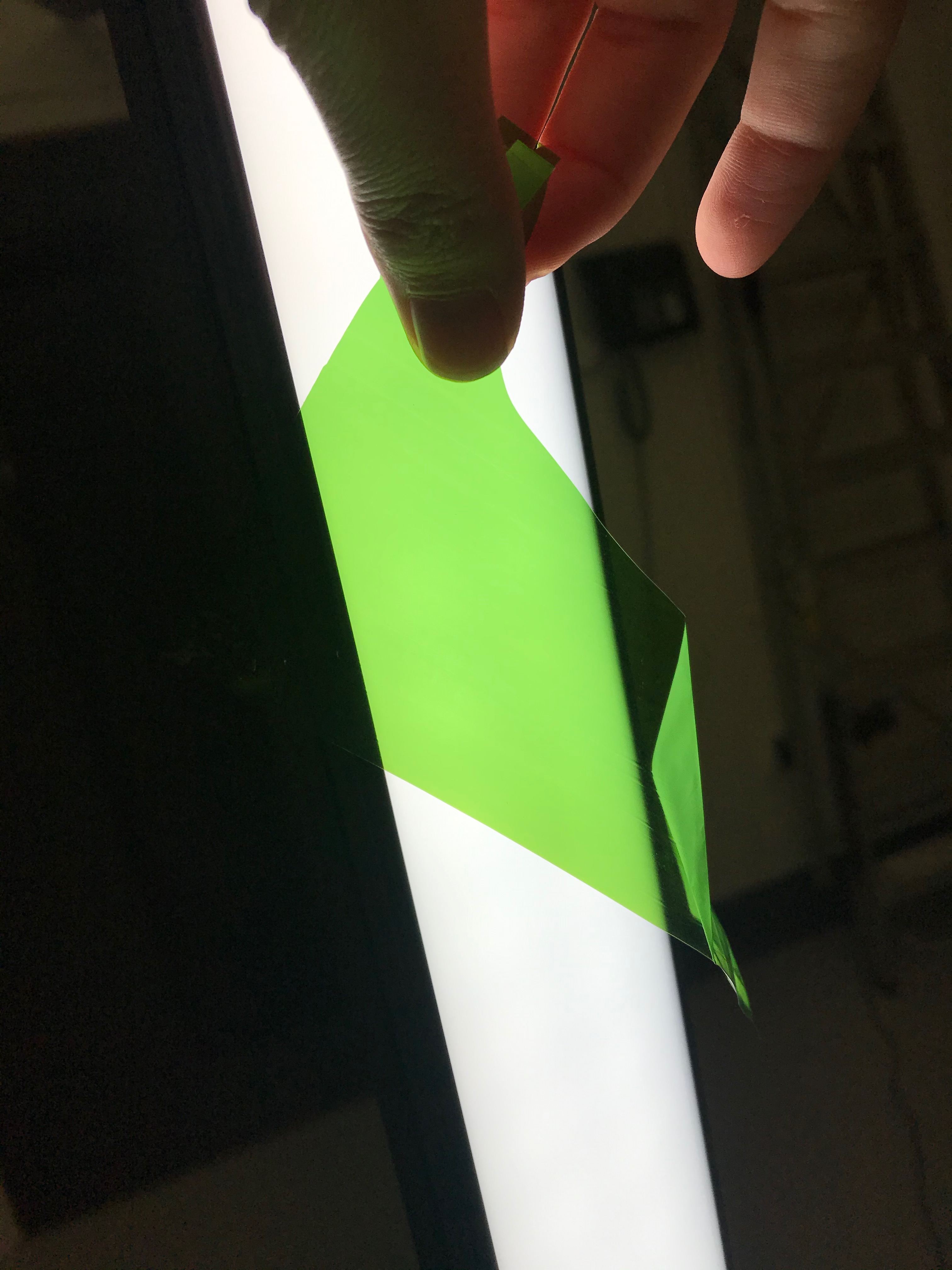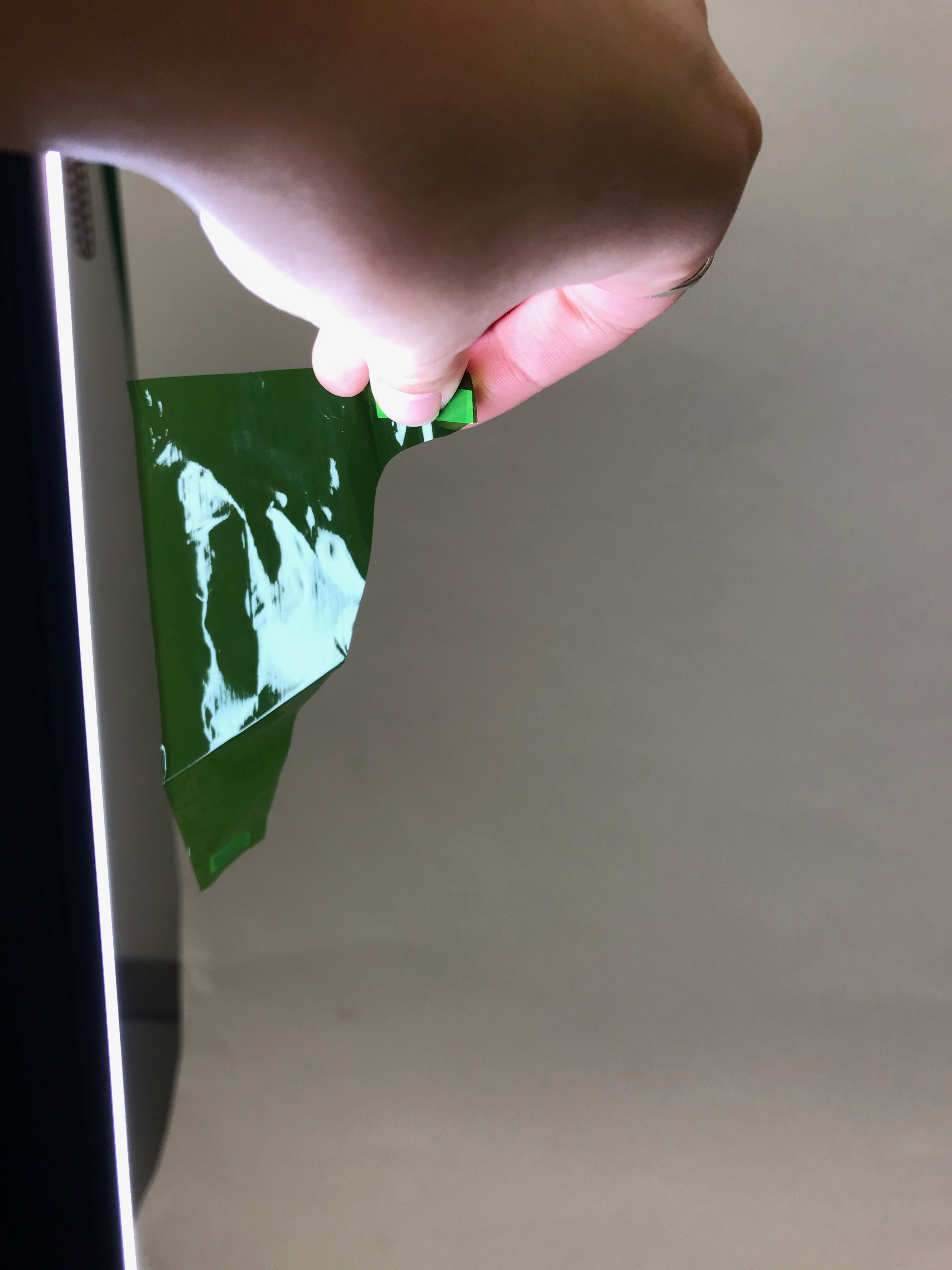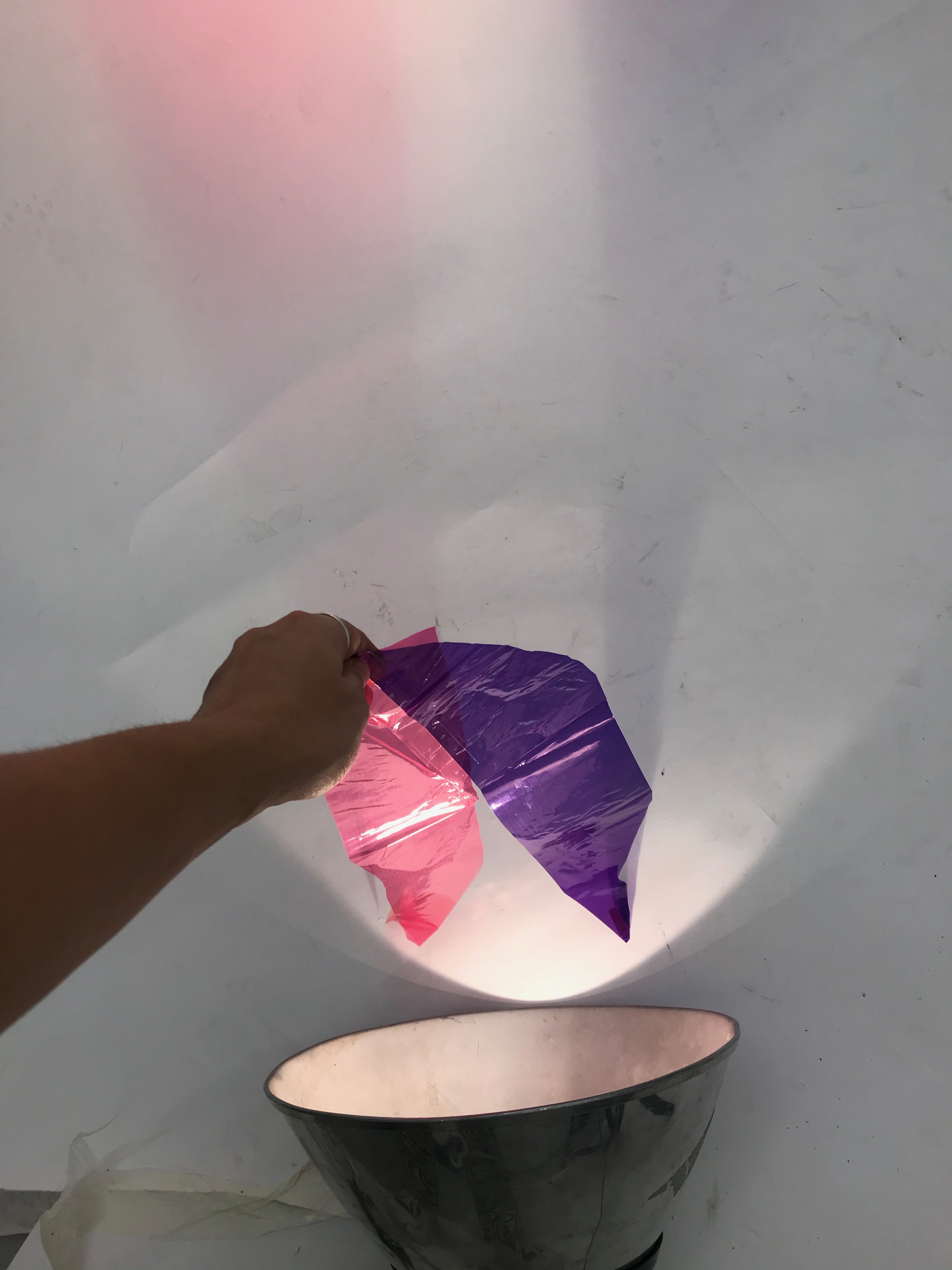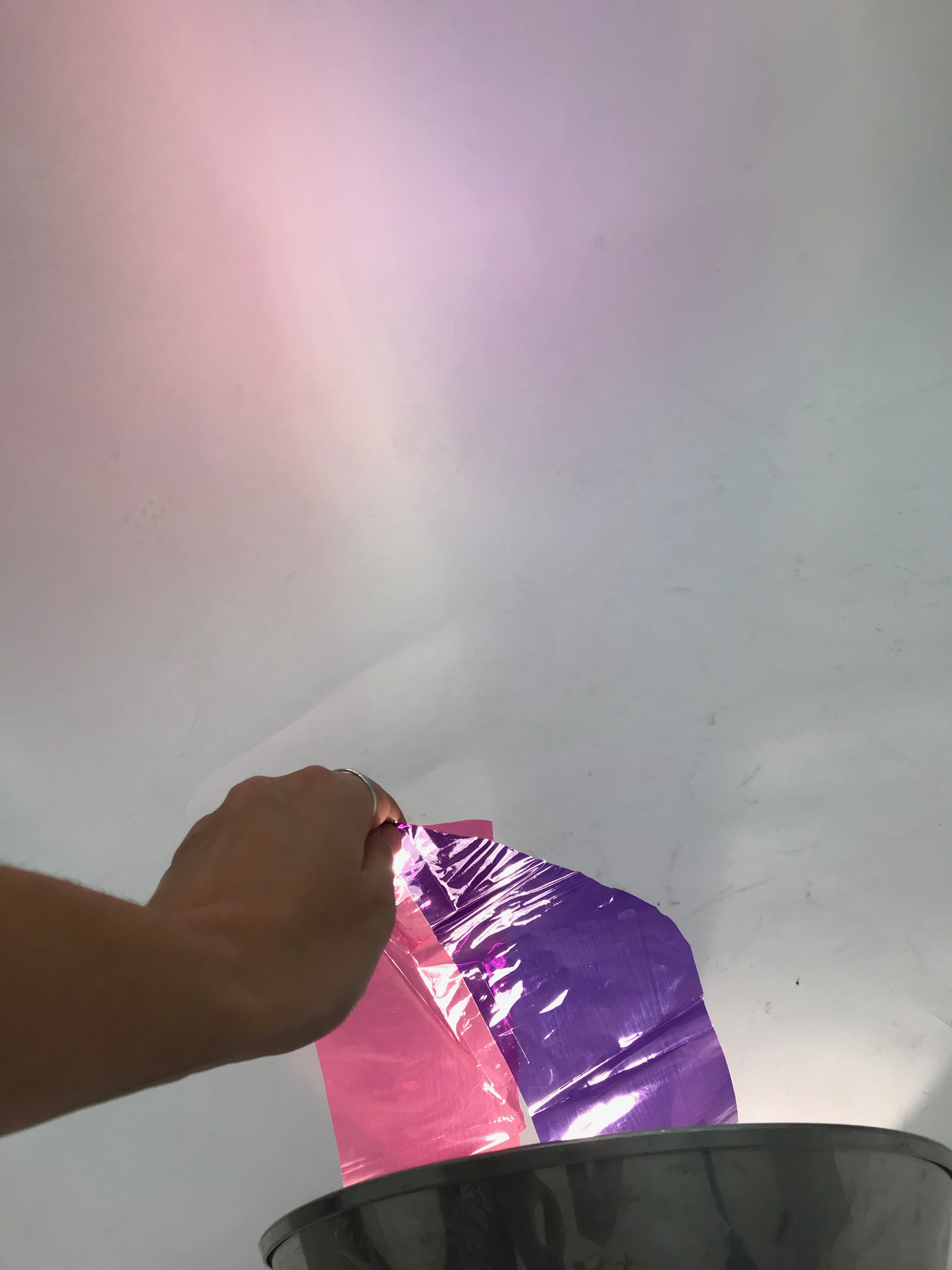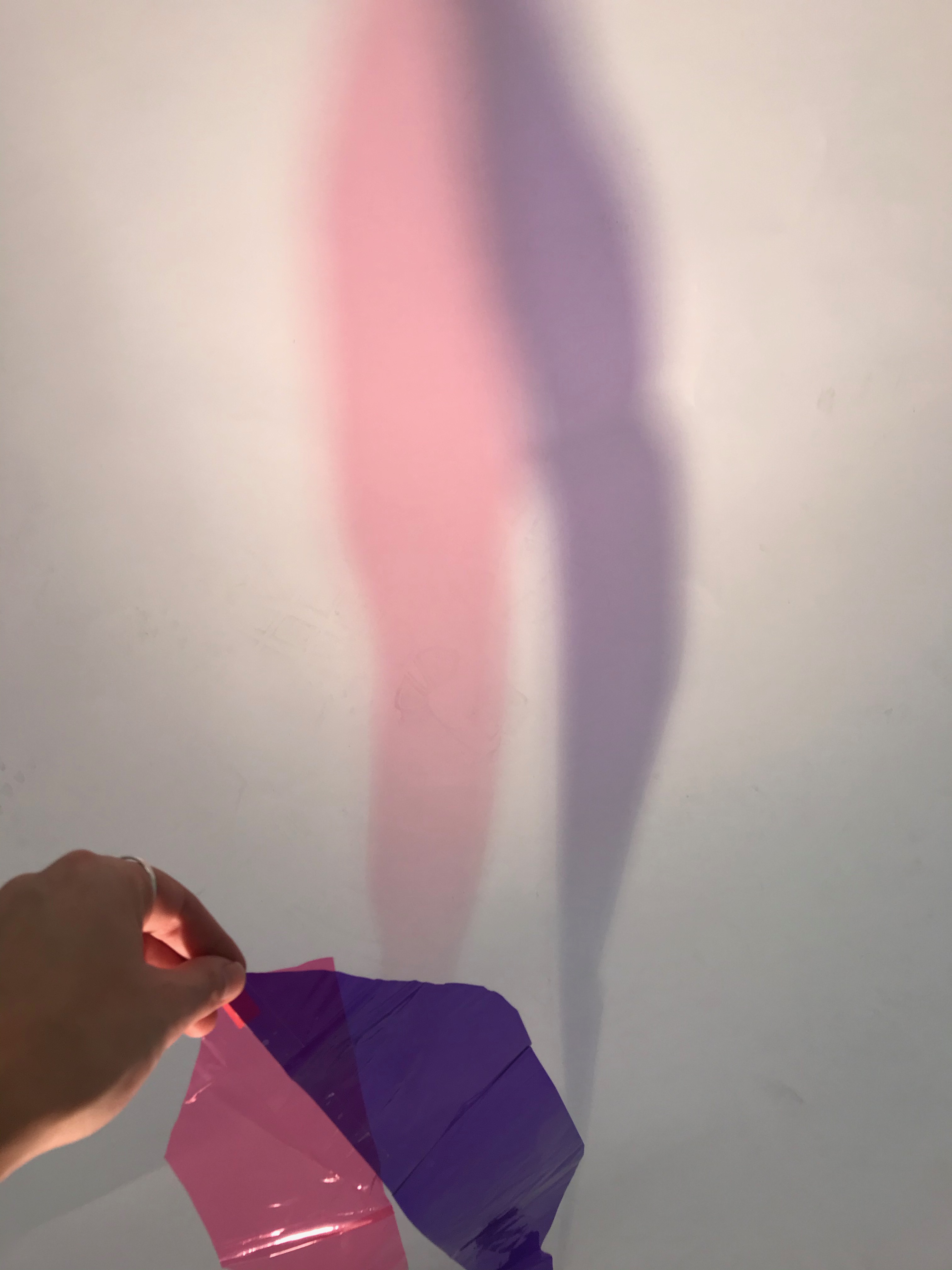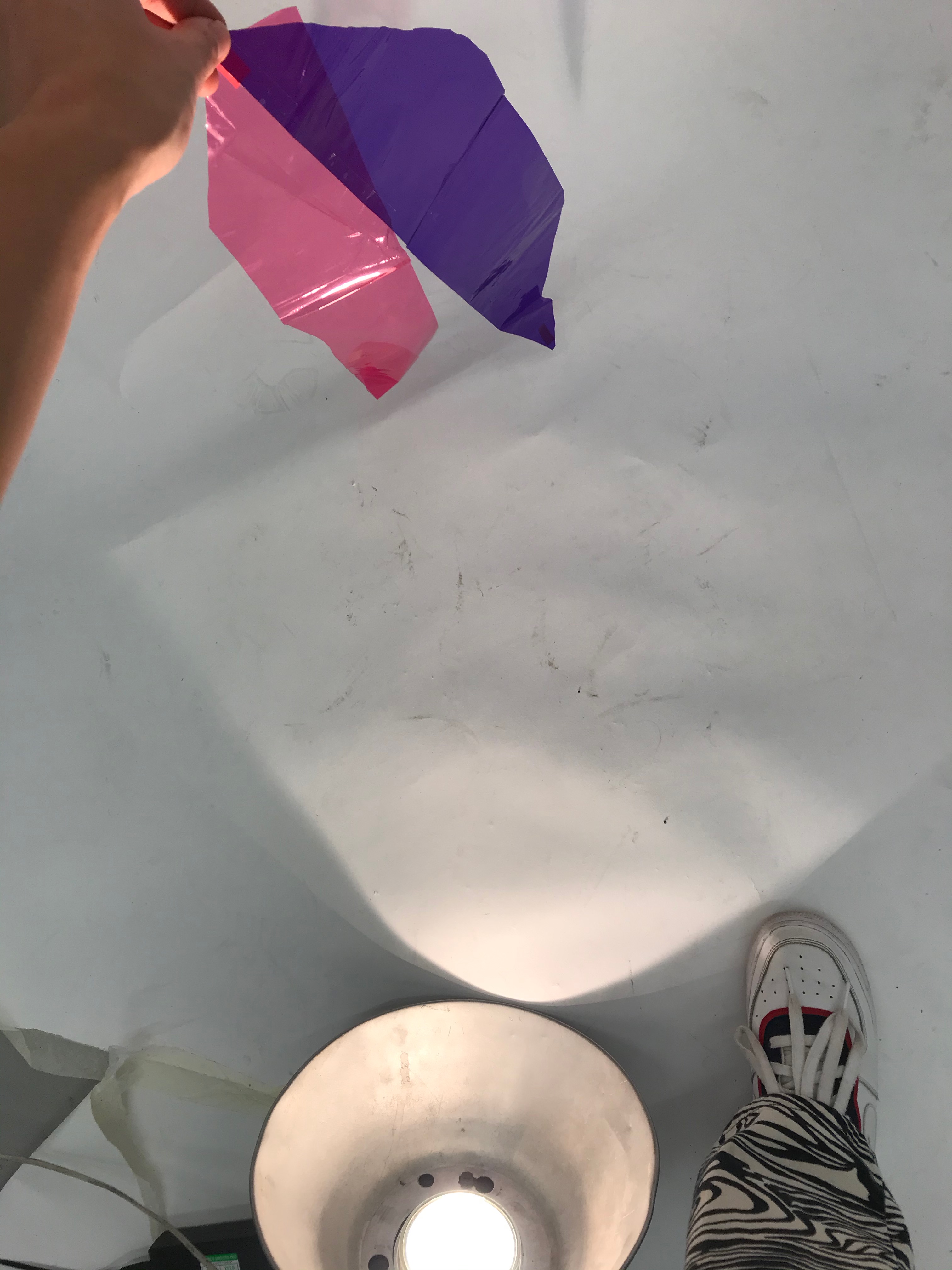 Renie Masters - A Hard Rock to Carry, Paint on MDF and softwood

The patterns and shape of board have inspired me to create a forest like environment full of shapes covered in patterns that you can walk through
Camille Yvert - Permanent Transit



His exhibition at the Tate inspired me to create more immersive installations using colour

'Your uncertain shadow (colour) 2010'

The playfulness and simplicity really intrigues me
Whole evening spent walking around Leeds centre
various works inspired me but particuarly works that adapted the already present buildings and works that were light sculptures put within a space
'Telekinetic Rumours' by Pani Pawlosky, 'Shape of Light' by Alex Webb, 'Reflecting Holons' by Martens & Visser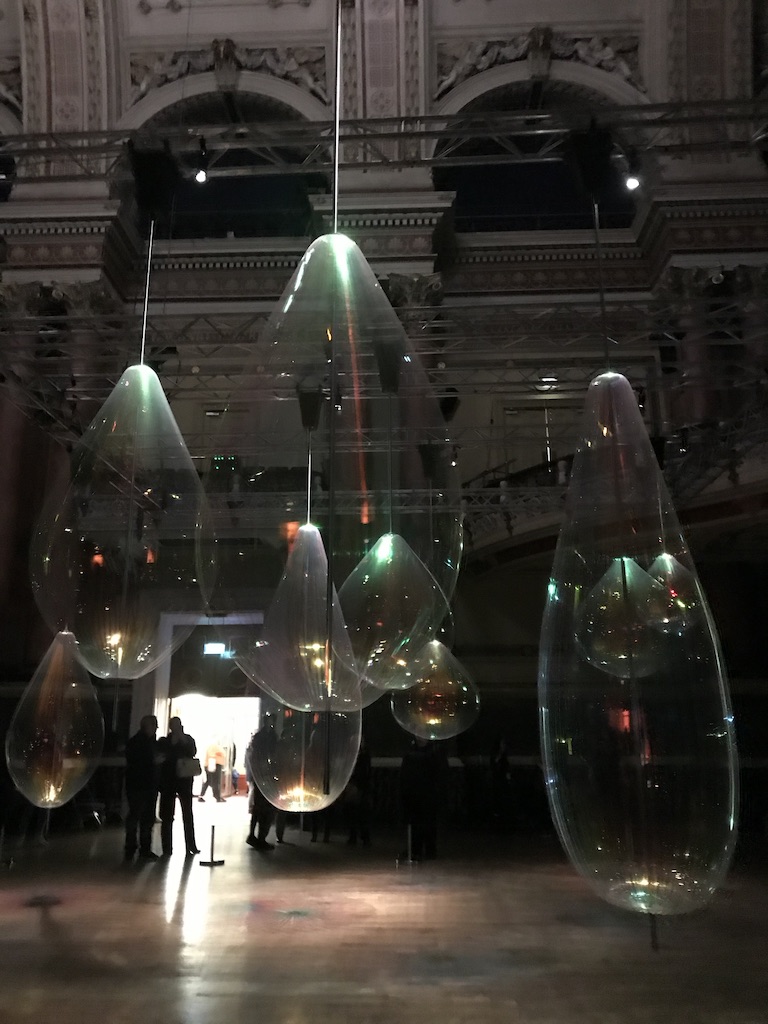 Porta del Cielo Siena - Cathedral of Siena
The minimalistic monochrome brick architecture becomes so overwhelming (even just from photos) that it is almost like an illusion
Stain glass Windows
The way natural light can create intrusive colour within a building
1930s Gemmail
Gemmail, is stained glass a technique employing fused layers of coloured glass fragments illuminated from behind, creating an illusion of three-dimensionality in the design.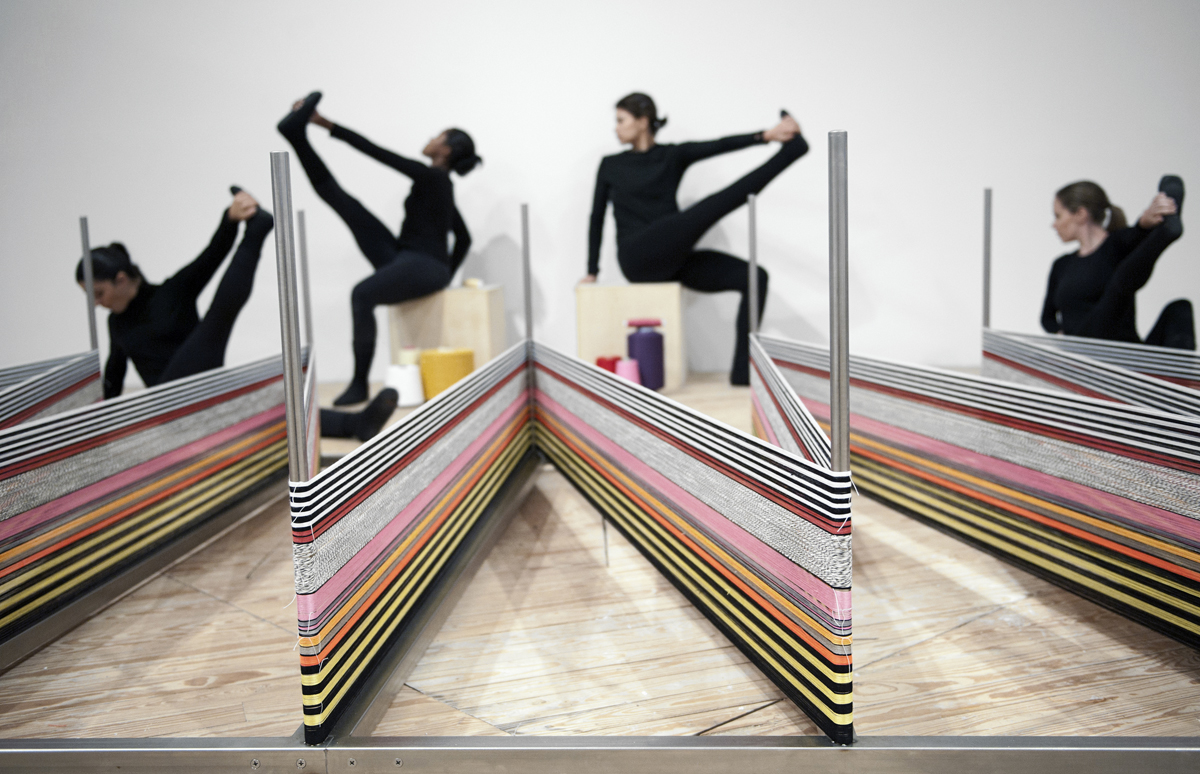 Renie Masters
Anne Wilson
Sunny Bank Mills Gallery
Comic Exhibiton
Went to 'SCRAP' in Farsley to go and buy materials to begin my making
Process of cutting out the boards - positive and negative shapes
Process of cutting out the acetate shapes and how they would fit together on the windows
Painted both the front and back sides of the board white
Experimentation with the patterns on acetate and sun light
The patterns drawn on don't show up when the sun shines through so I will be making the acetate shapes without patterns on and cut them out to resemble the black and white motifs
Went to the Arnolfini Gallery to see 'STILL I RISE: FEMINISMS, GENDER, RESISTANCE - ACT 3'
I found the exhibition quite underwhelming in terms of content but there was some imagery that I appreciated for its aesthetics in shapes
Photos experimenting with how light works with windows and creates reflections
Poster created for the mock exhibition of the installation
Unfortunately I was unable to use G09 to present the installation as the sun doesn't fit that side of the building, so I had to use a space in another studio
This meant that I was unable to exhibit the smaller boards as there were no shelves present them
It was also difficult as the sun didn't shine the whole day, out of the 5 hours I spent sat in the room there was a total of an hour of sunlight that shone through
I enjoyed being able to see the sun move and how that changed the direction of the coloured shapes, the sun moved round the room and also between the clouds (increasing intensity of the projections and shifting where they were shining)
Although I had these mishaps the installation was still successful as the coloured shapes were quite powerful and created a really beautiful scene
It was really interesting being able to walk amongst the boards and sun projections and make myself become part of the work and see how the layers reacted with me
I want to continue with this installation and look into exhibiting it somewhere that has clear windows around a room so that I can document how the sun moves 360 degrees, but I would also need a sunny day, all day
Experimentation with manual light after the mock installation
The bell light projected the colour from the acetate but only when it was at a distance, so the acetate would need to be hung
The strip lights didn't project the colour from the acetate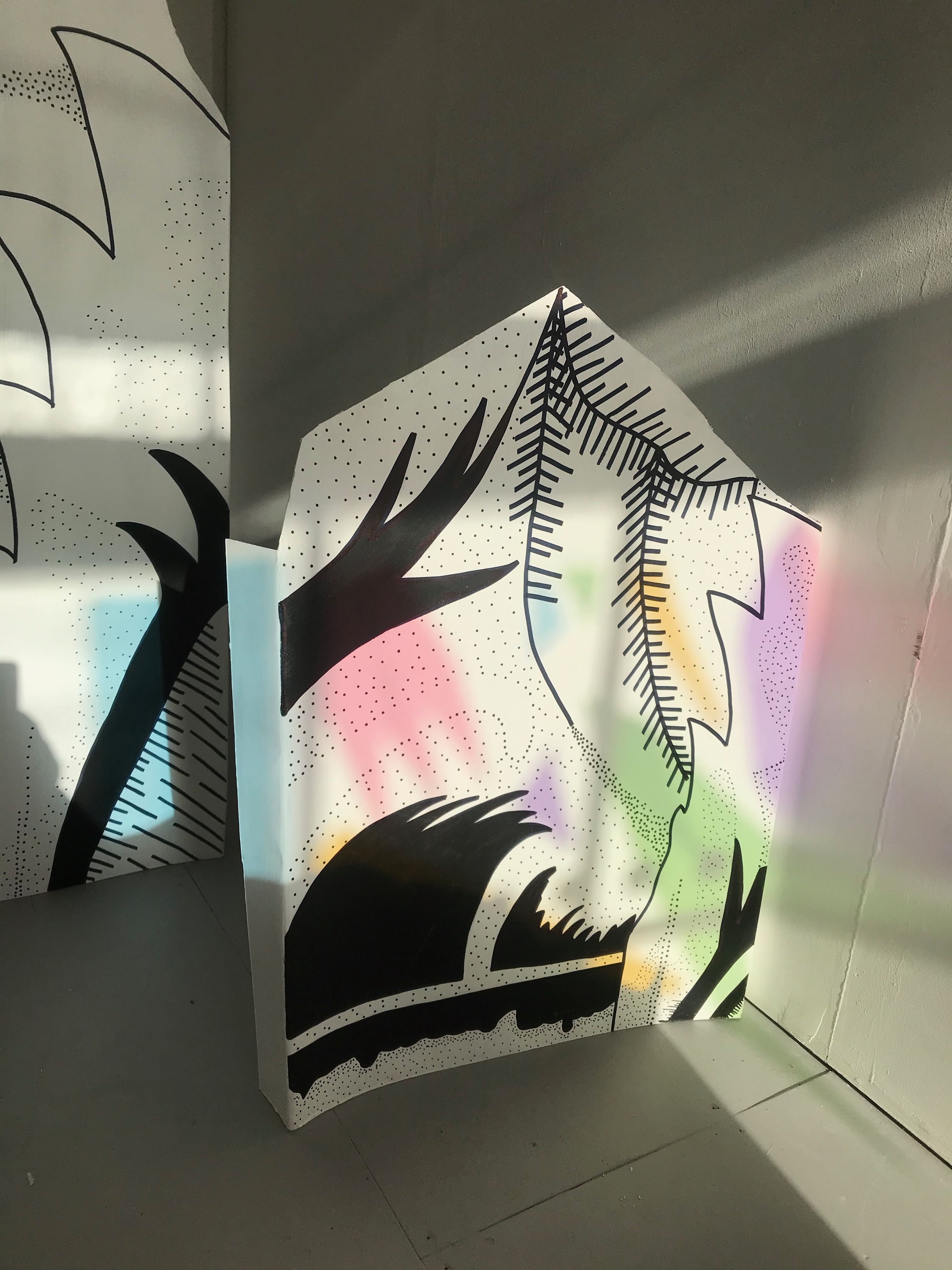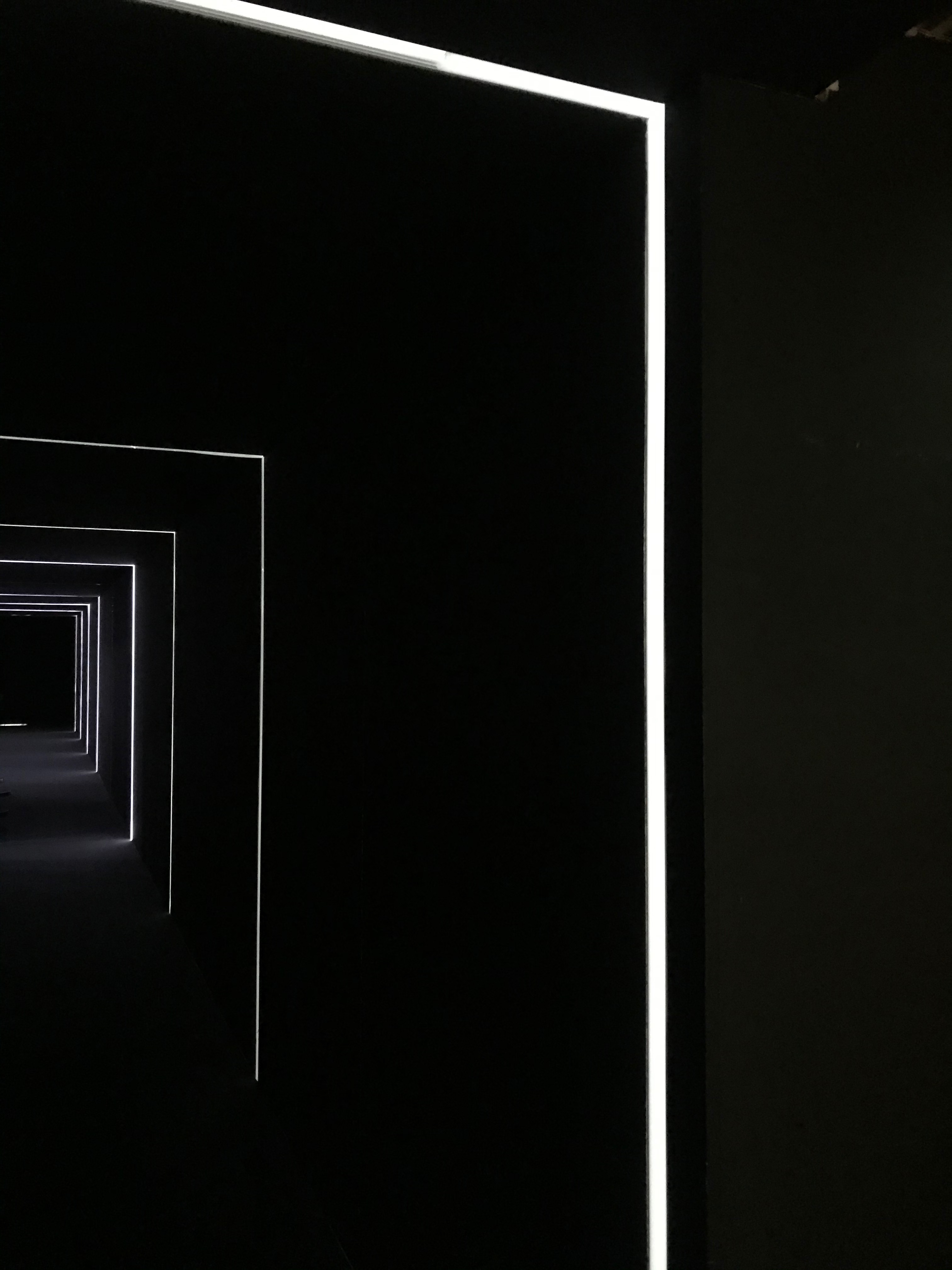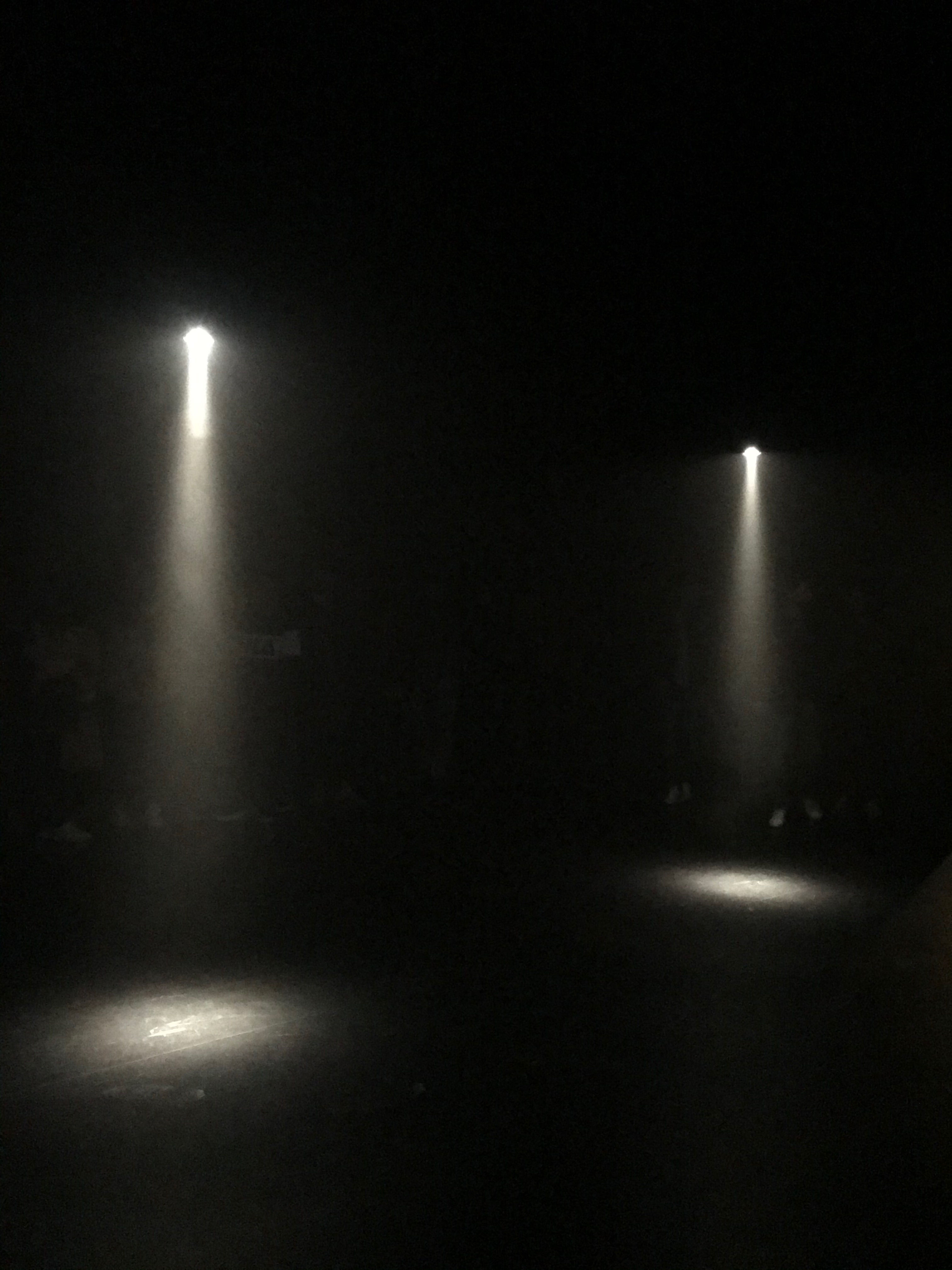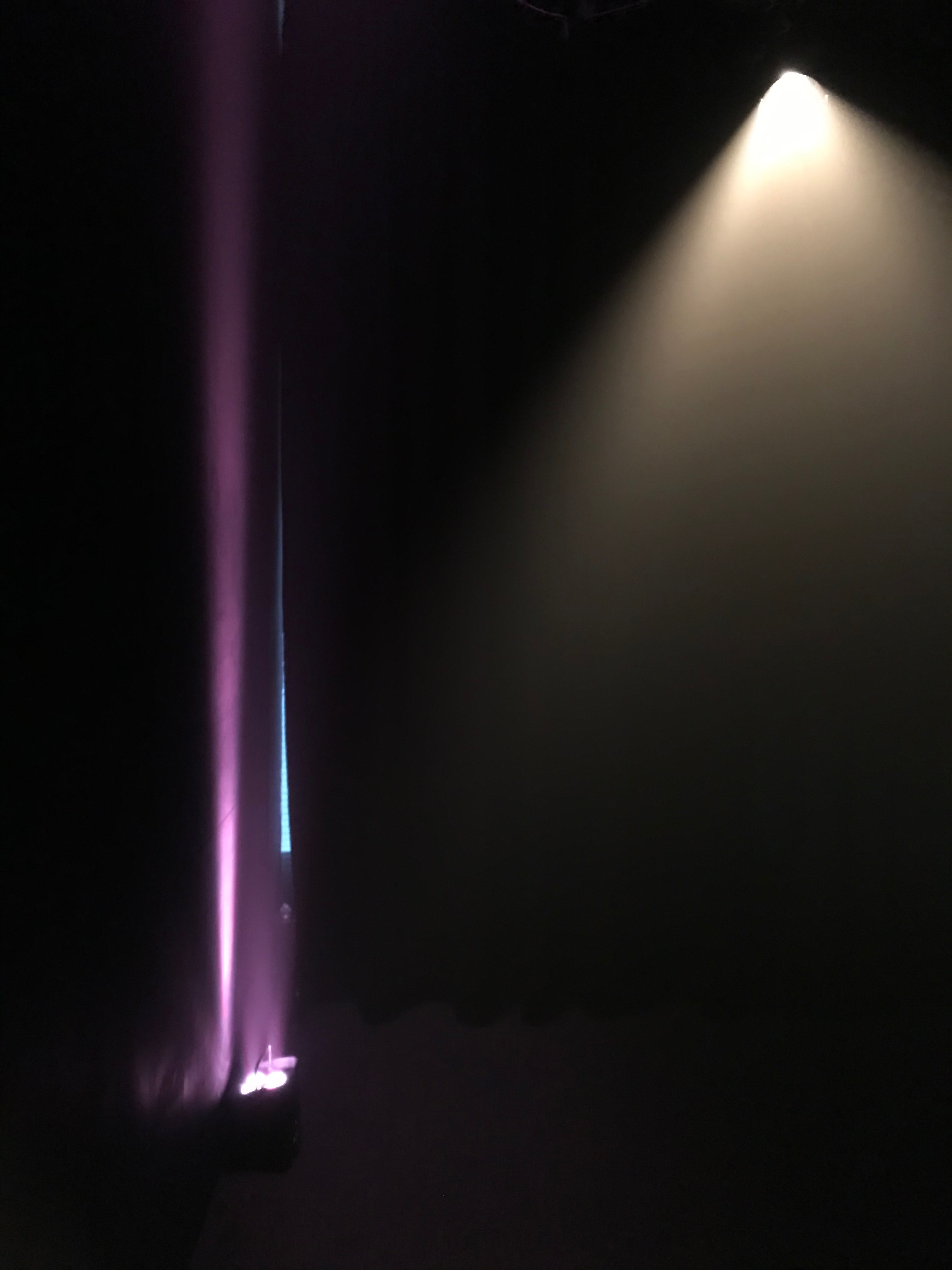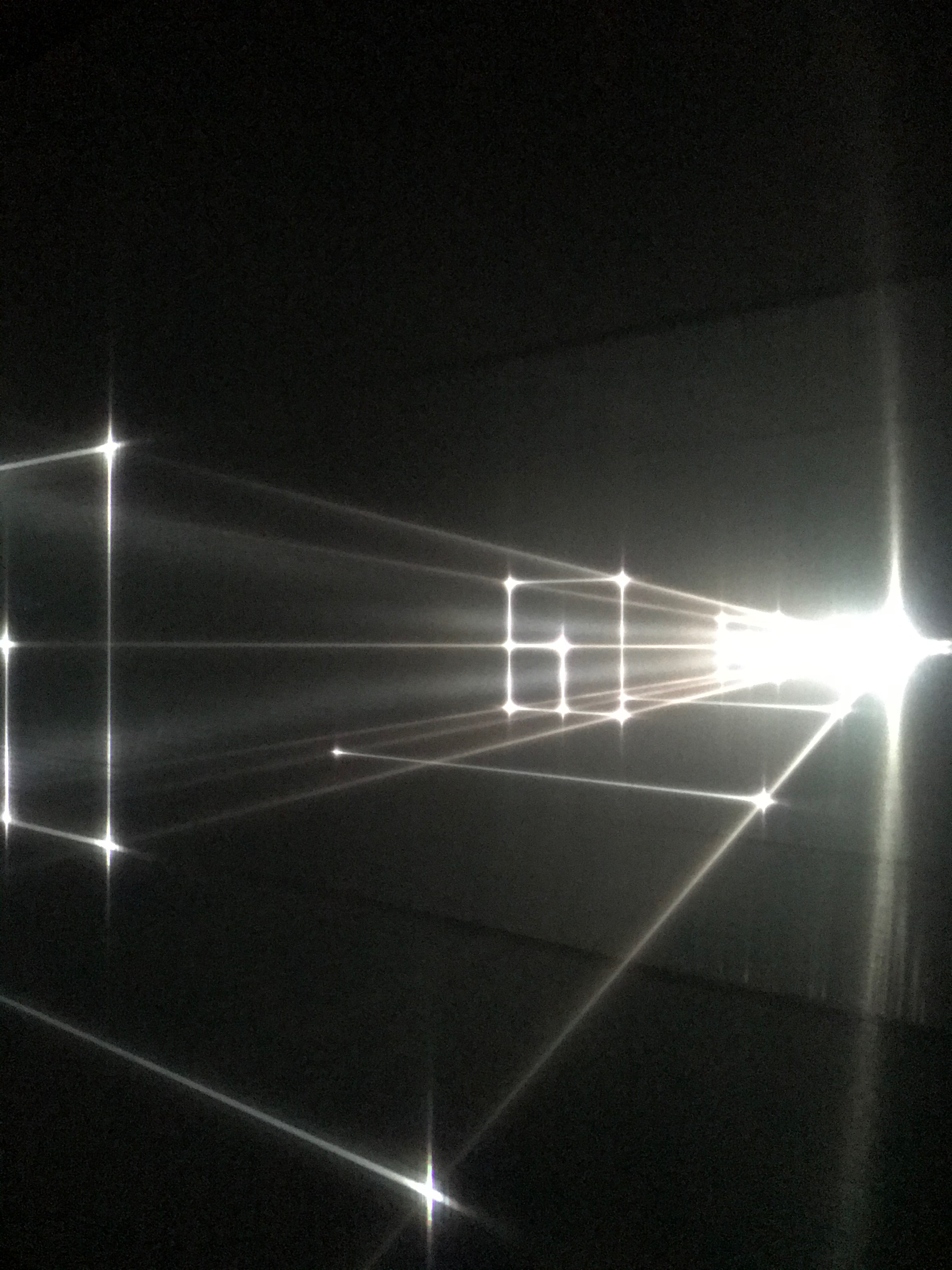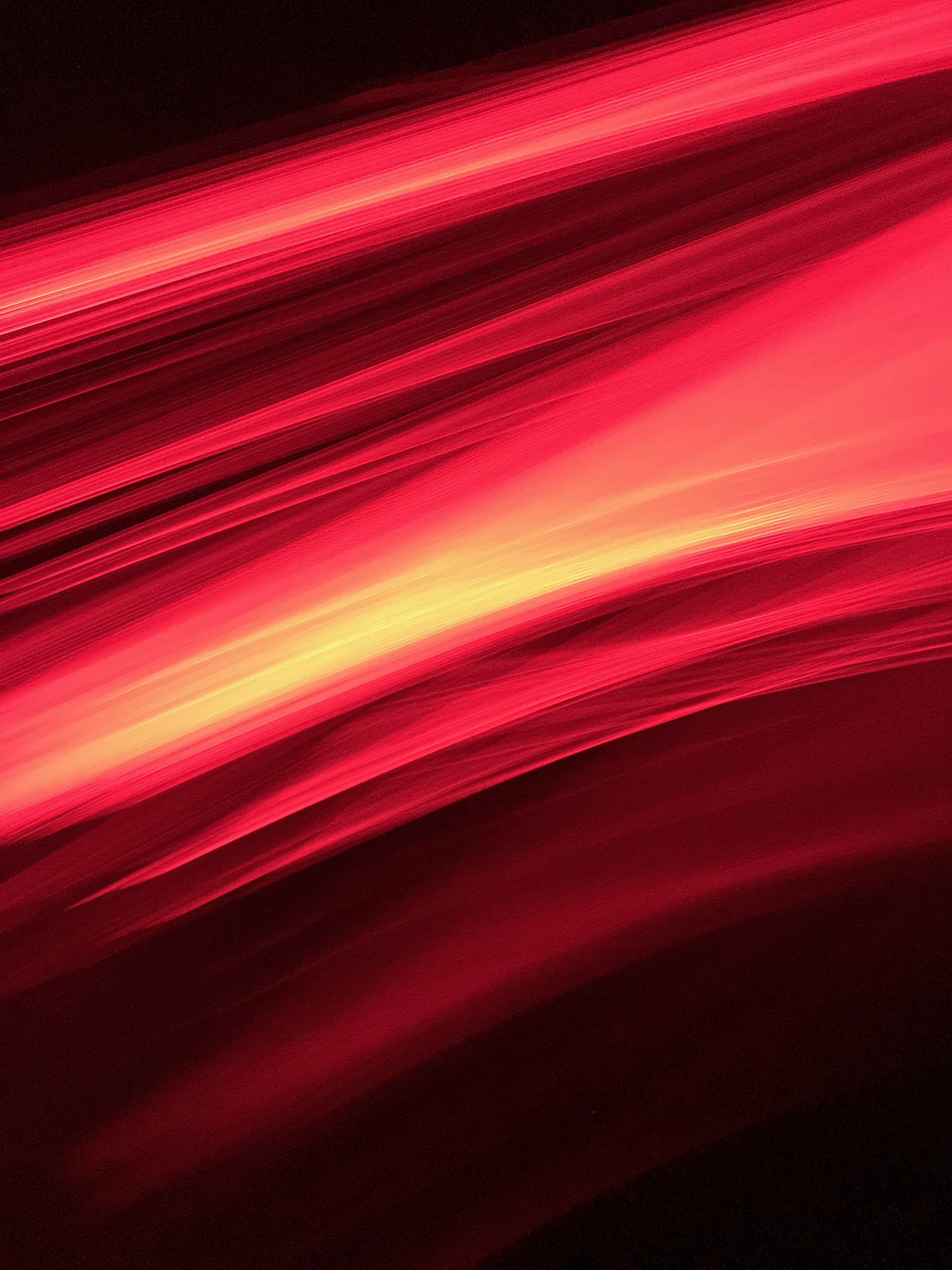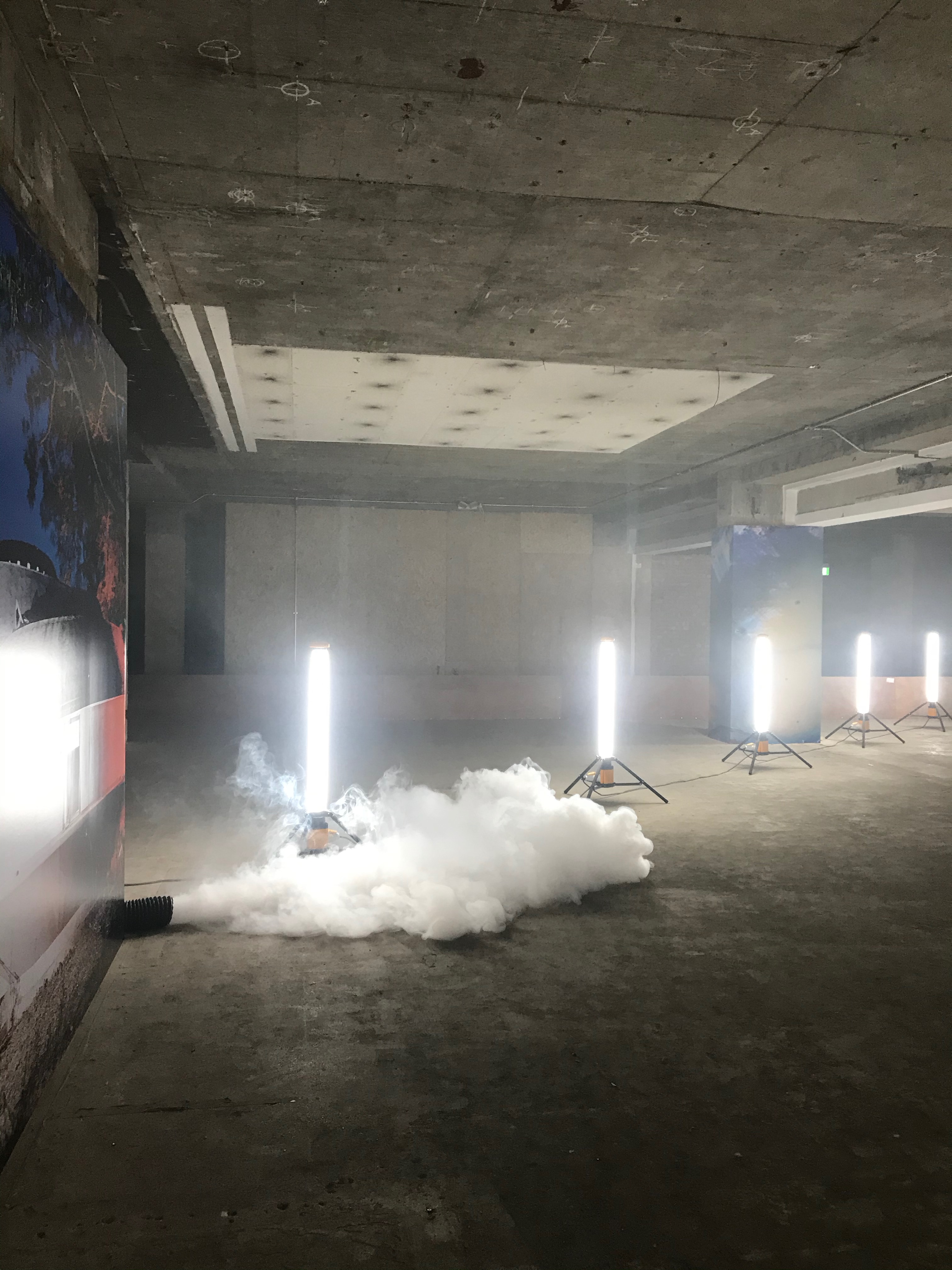 180 The Strand
'Other Spaces' and 'TRANSFORMER: A Rebirth Of Wonder'
Documentation of the manual light used in these large scale installations to get ideas on how I can use manual light in my own installations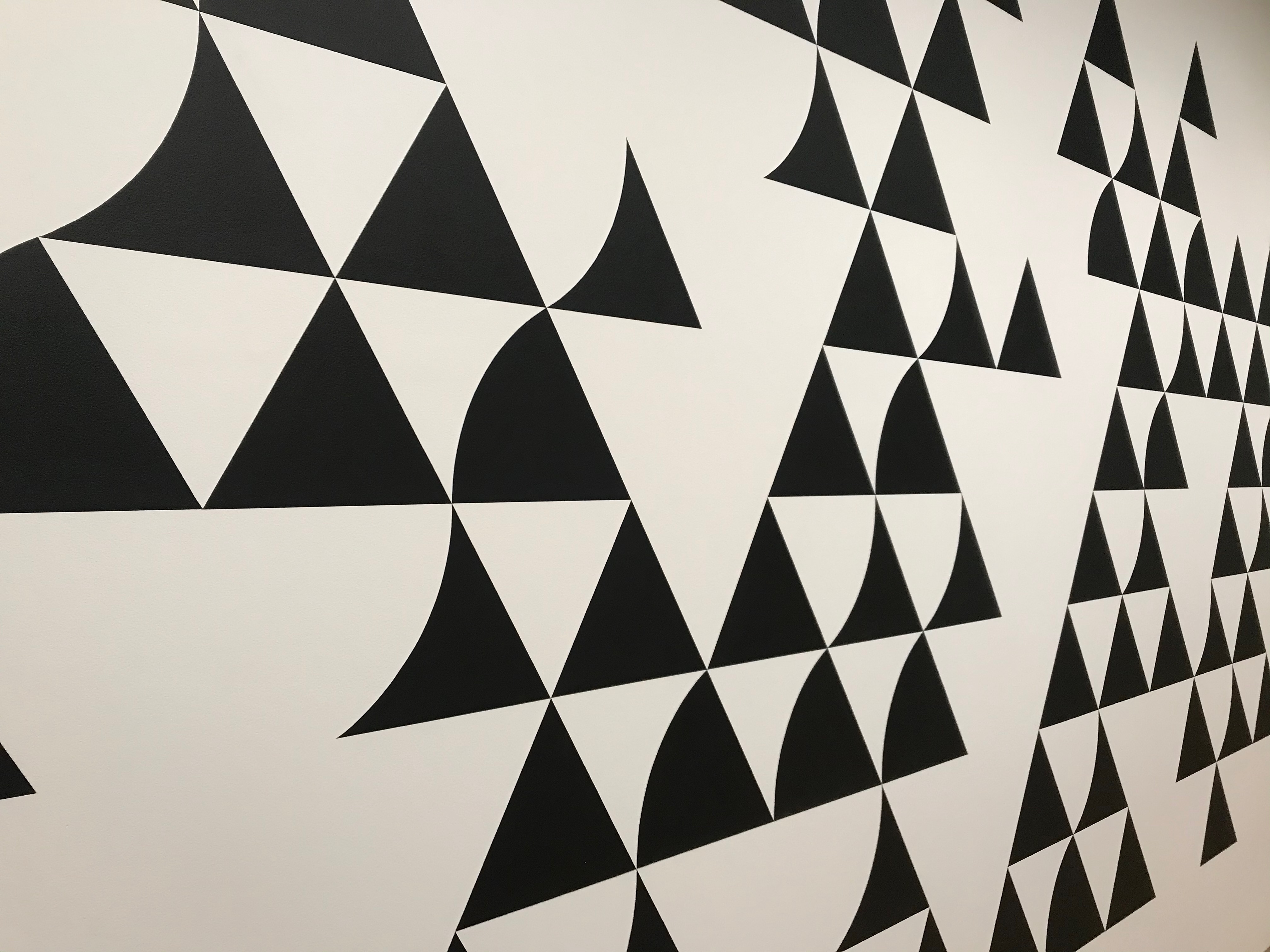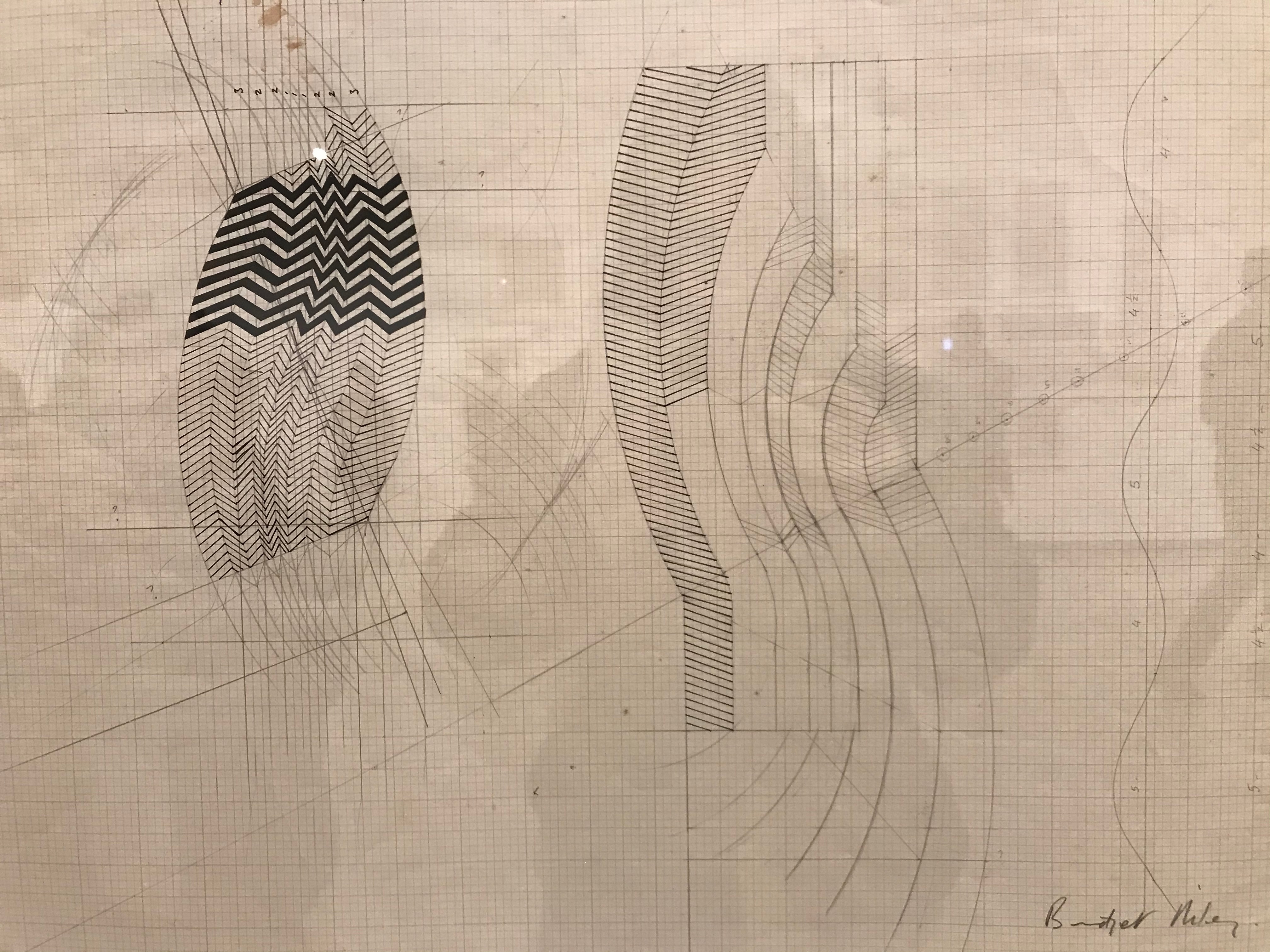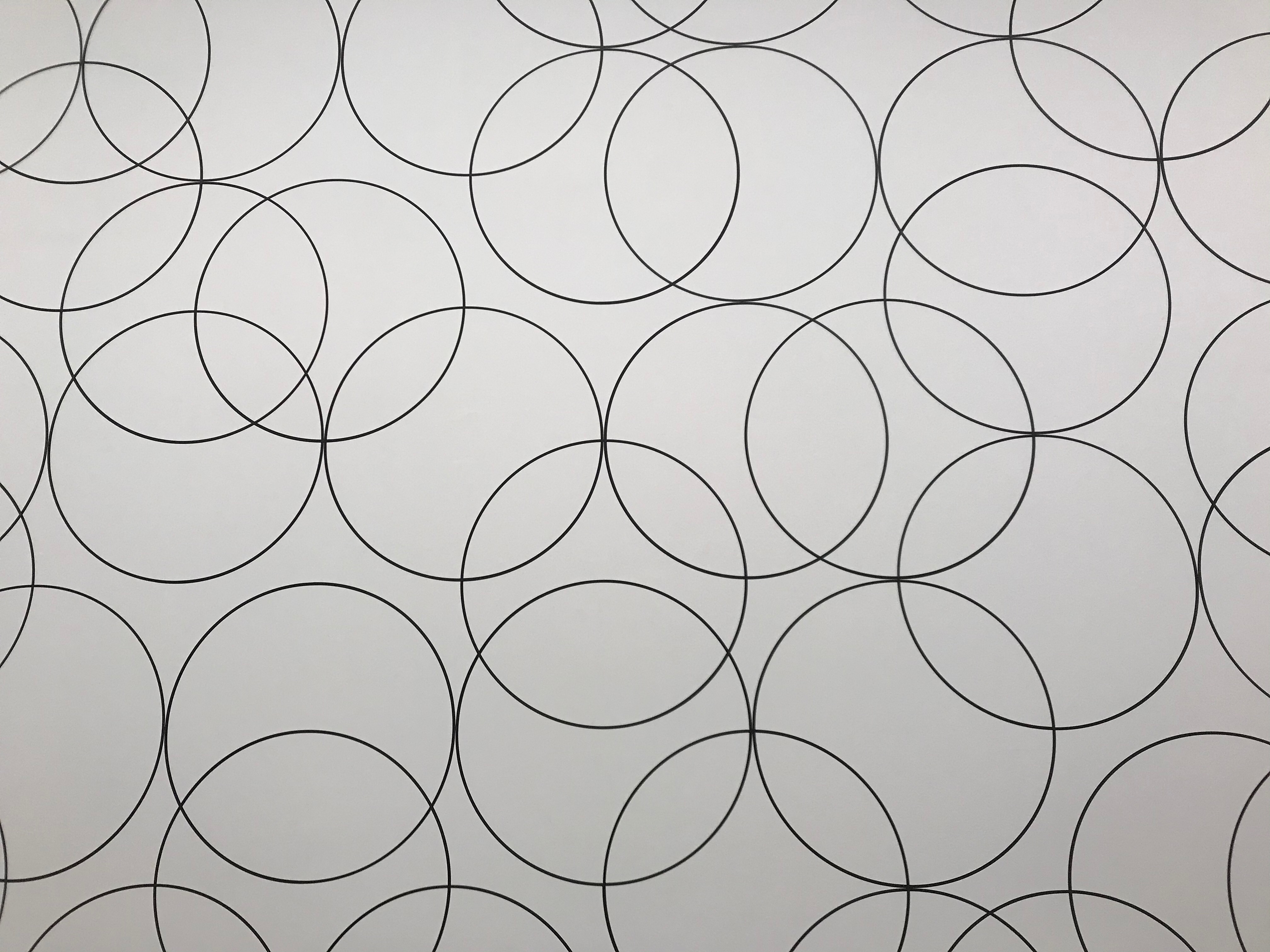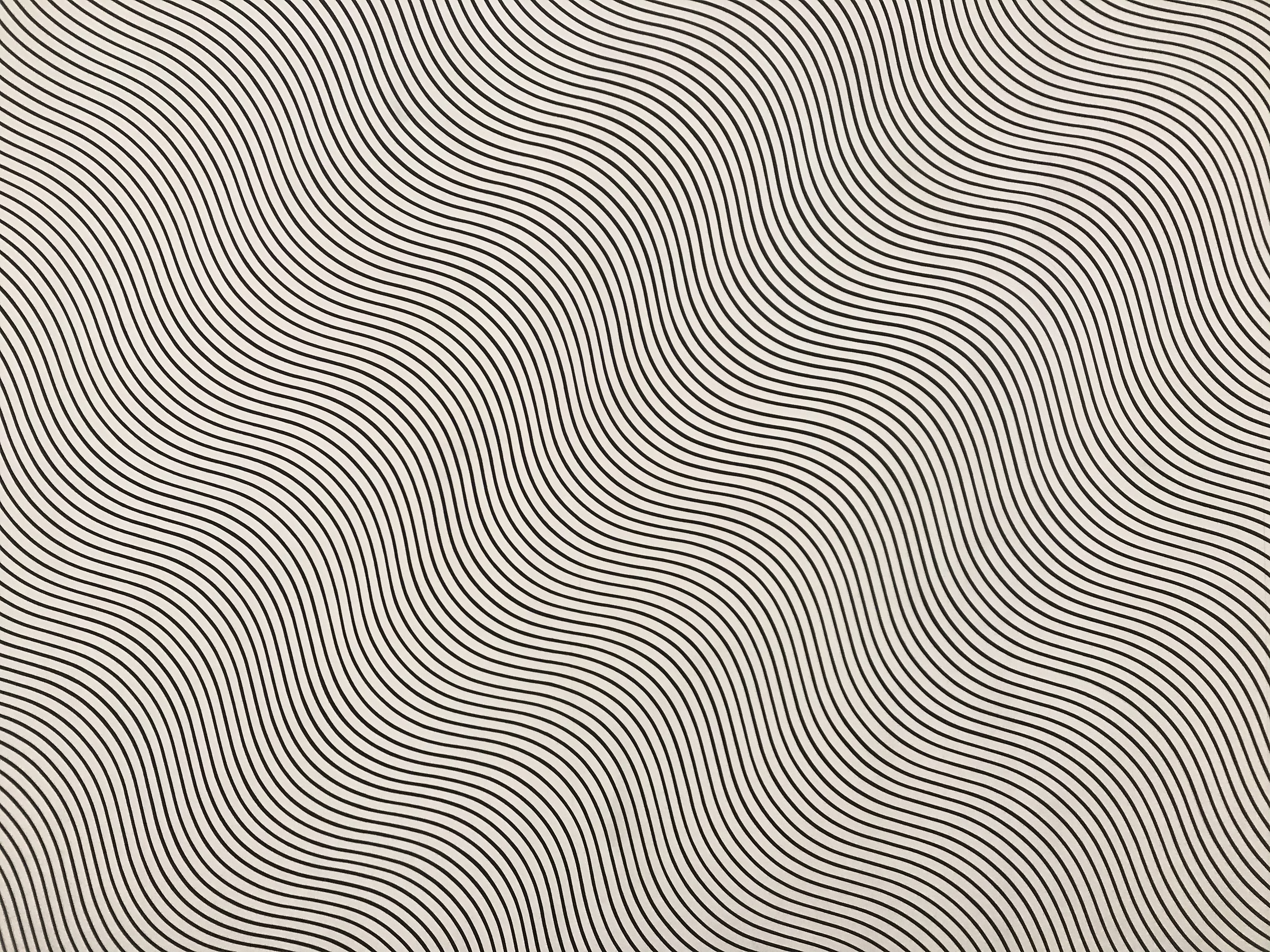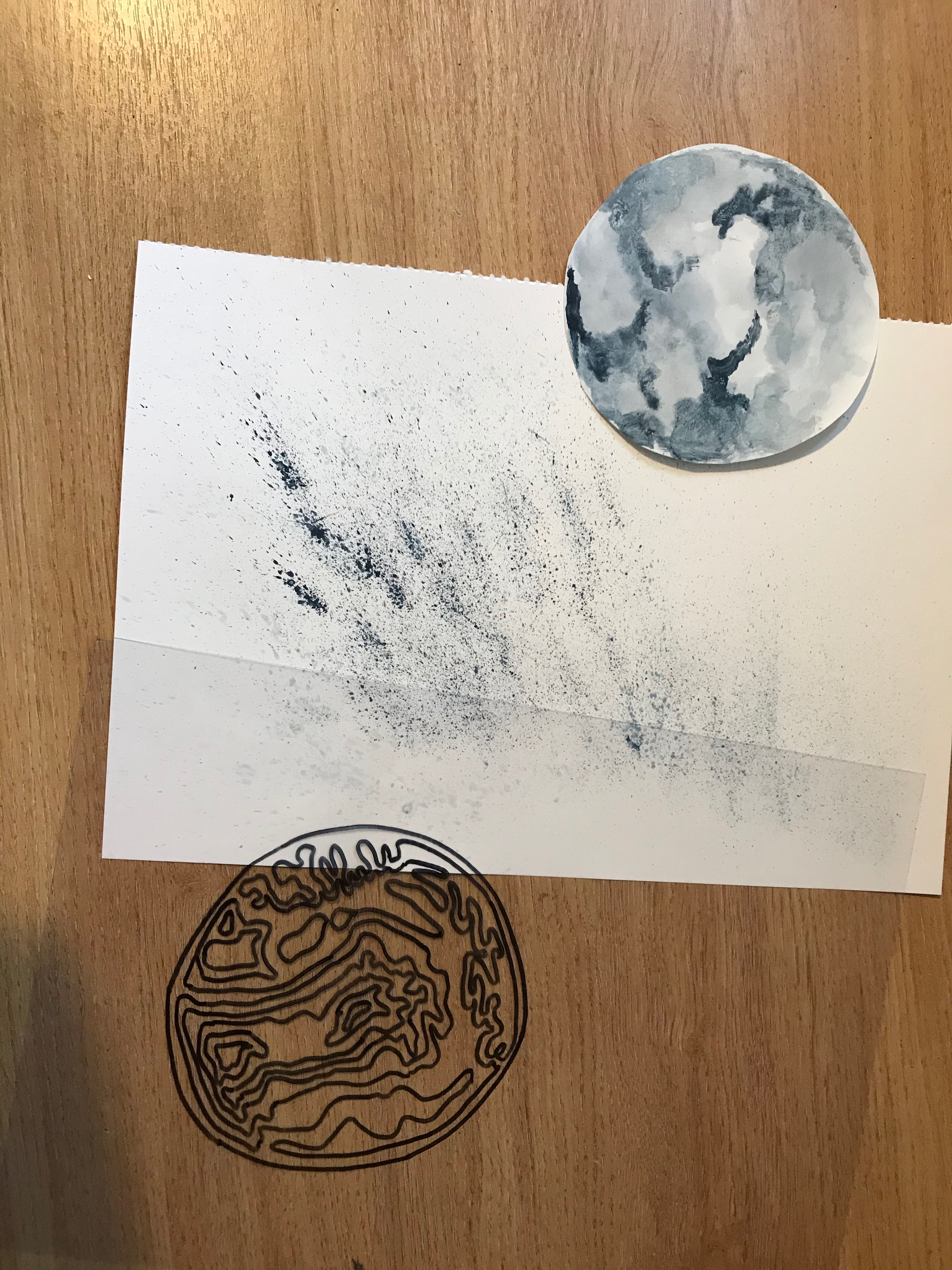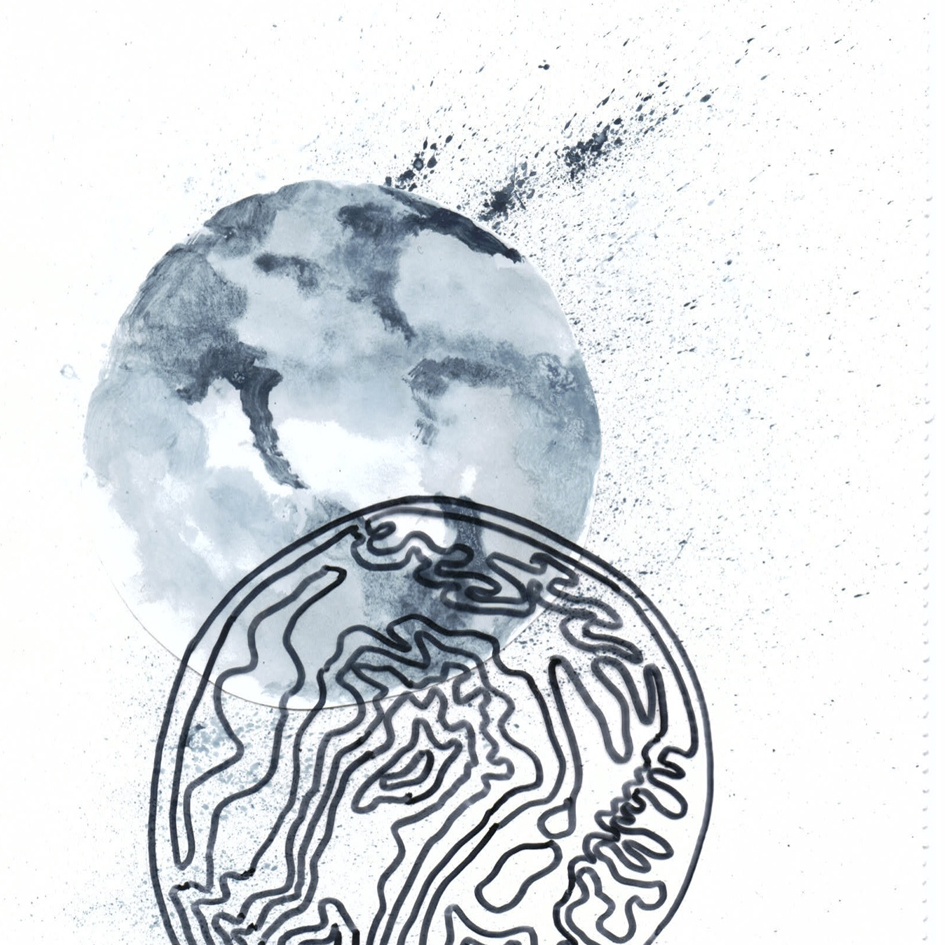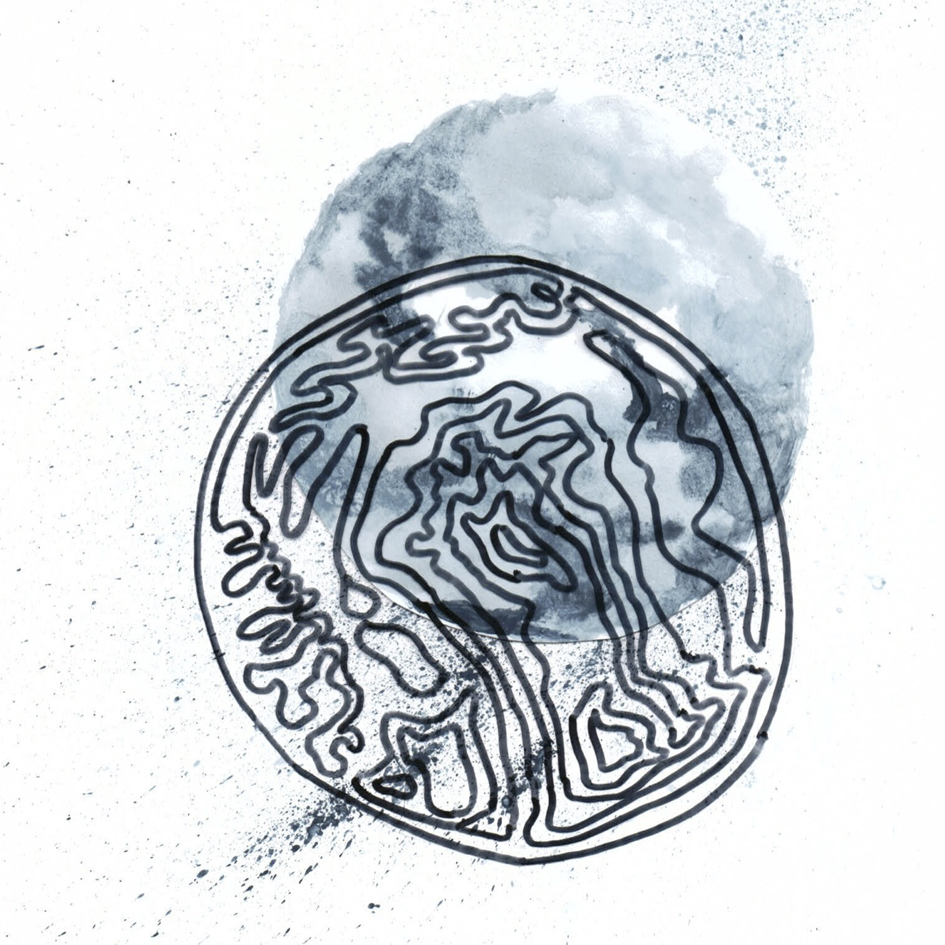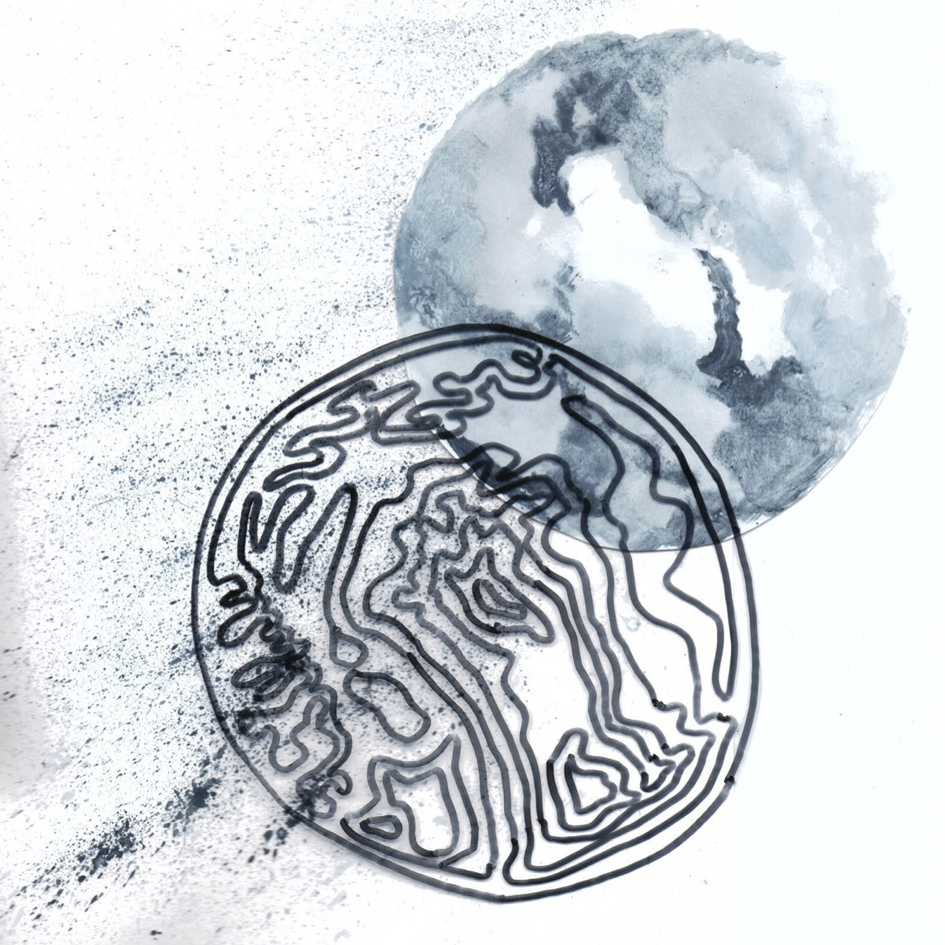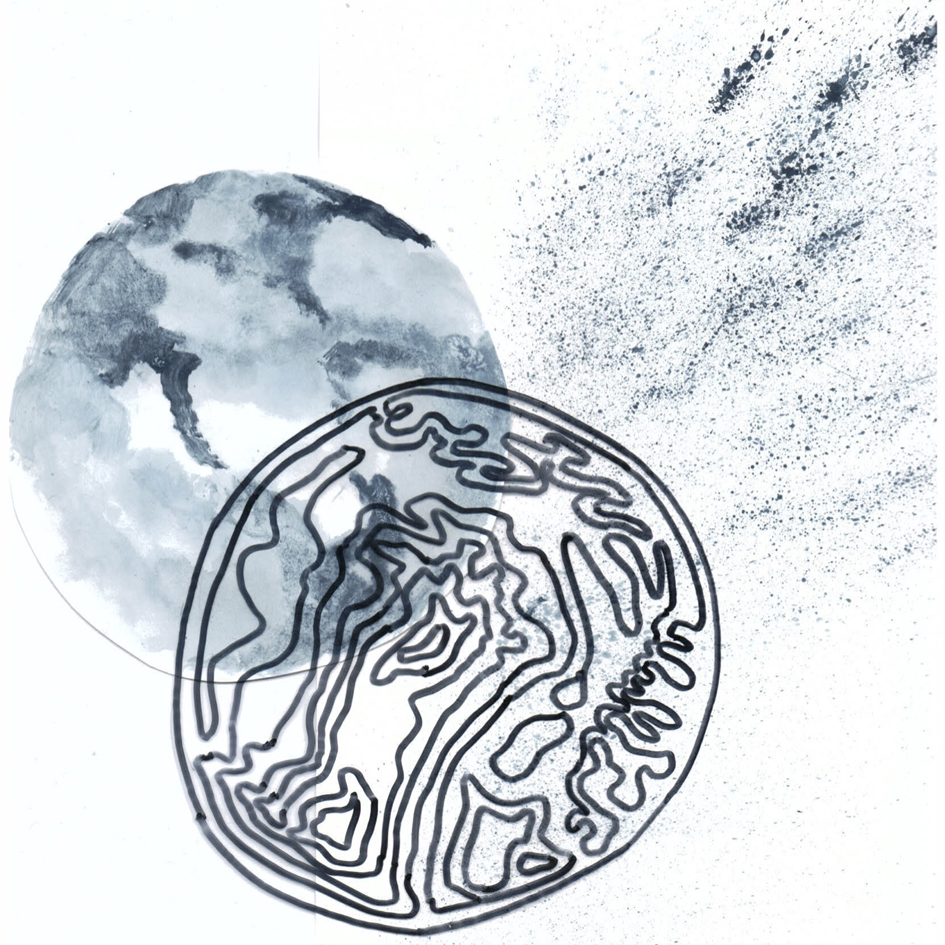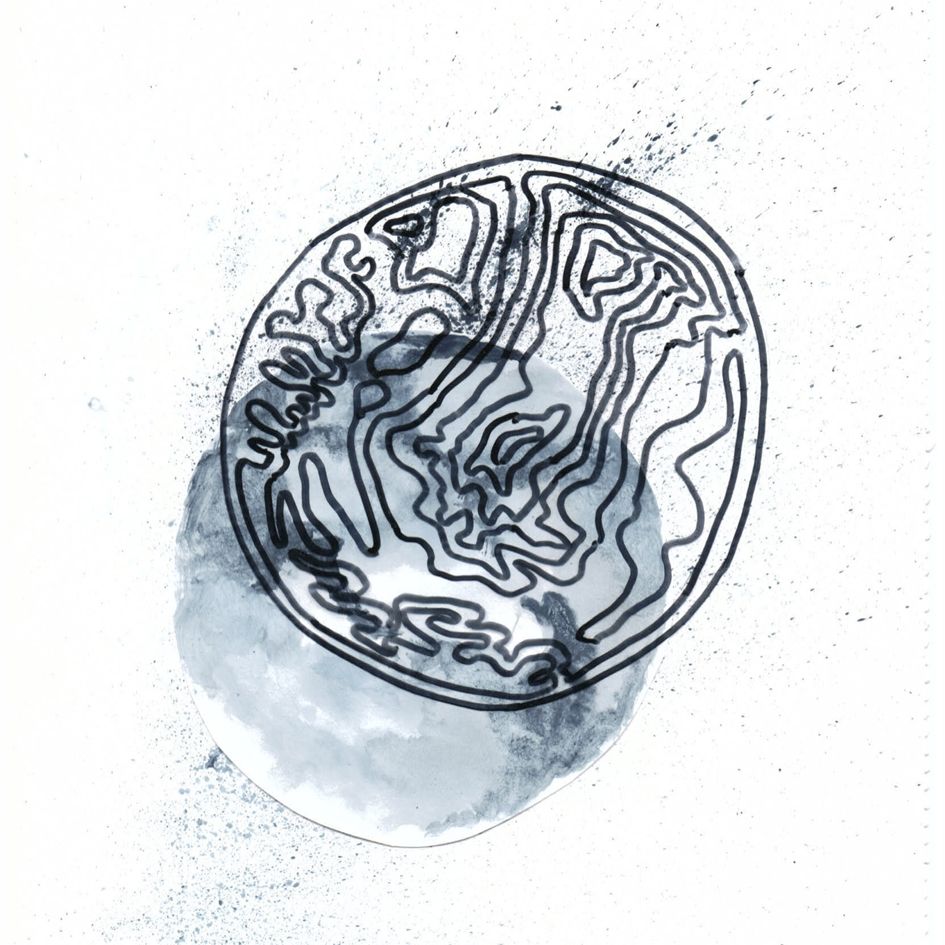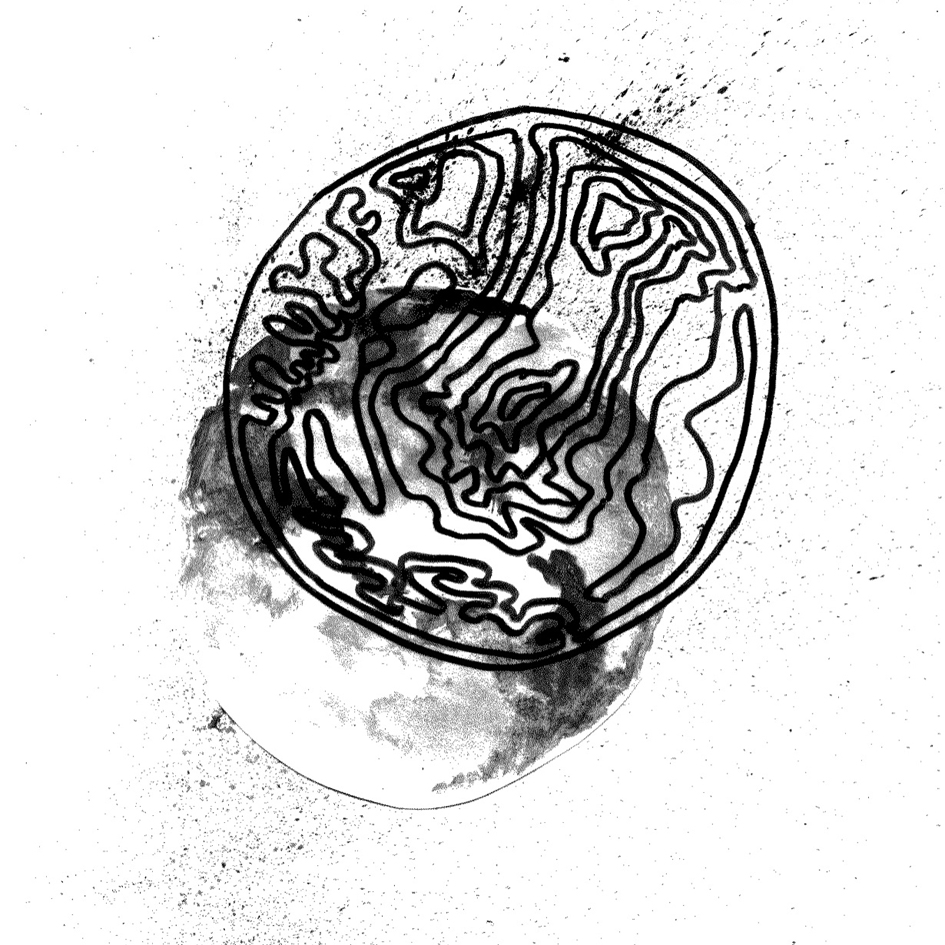 Cover Art work for a friends new song release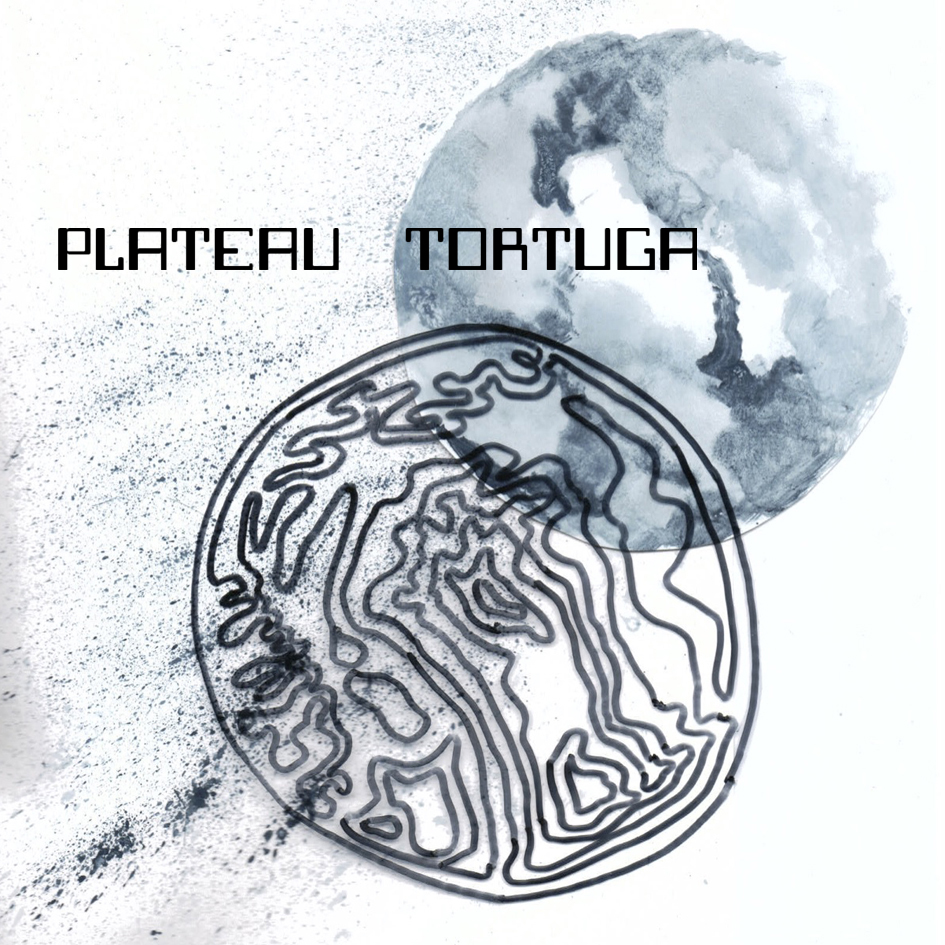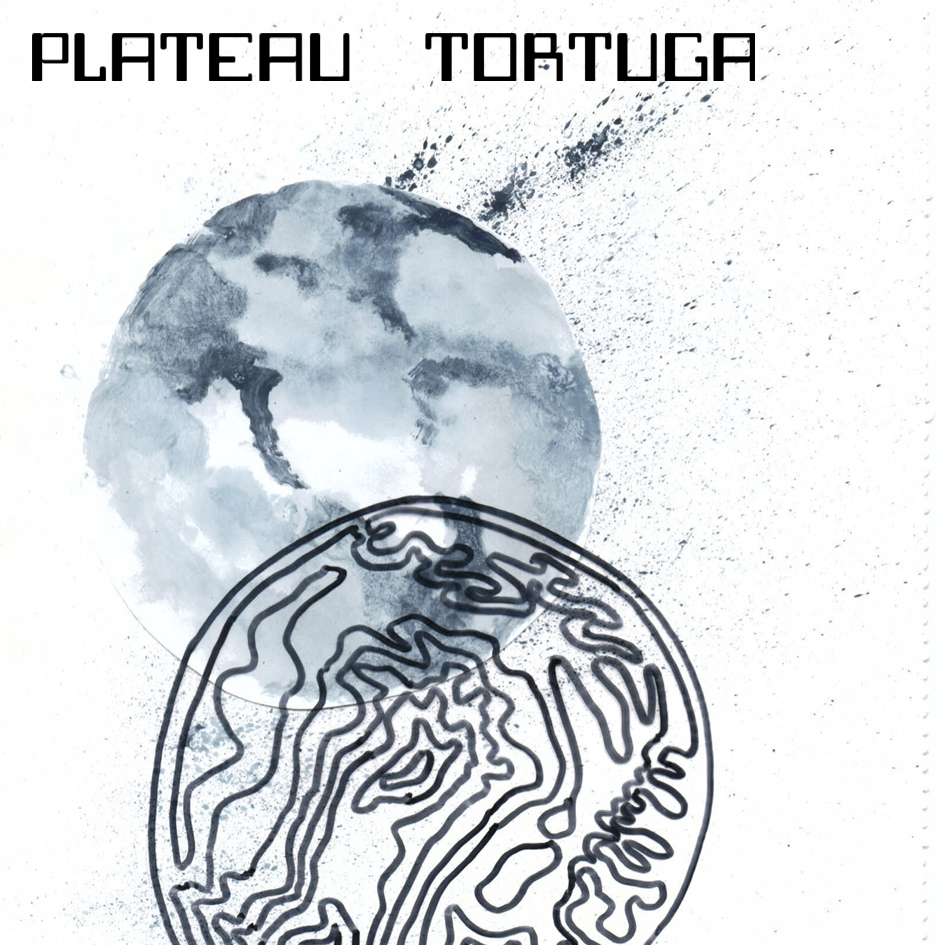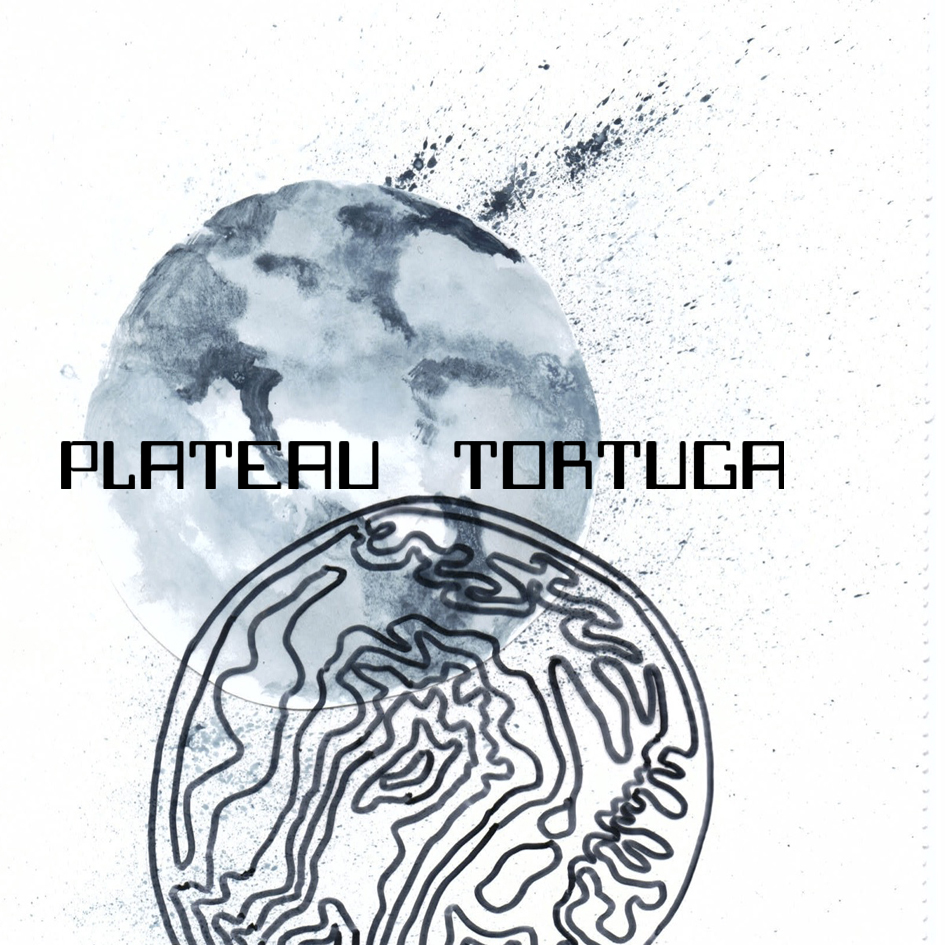 The simplistic black and white illusions create an immense impact of your vision, especially in person
This kind of visual experience excites me and keep me inspired to create simple patterned work that on a large scale creates a large impact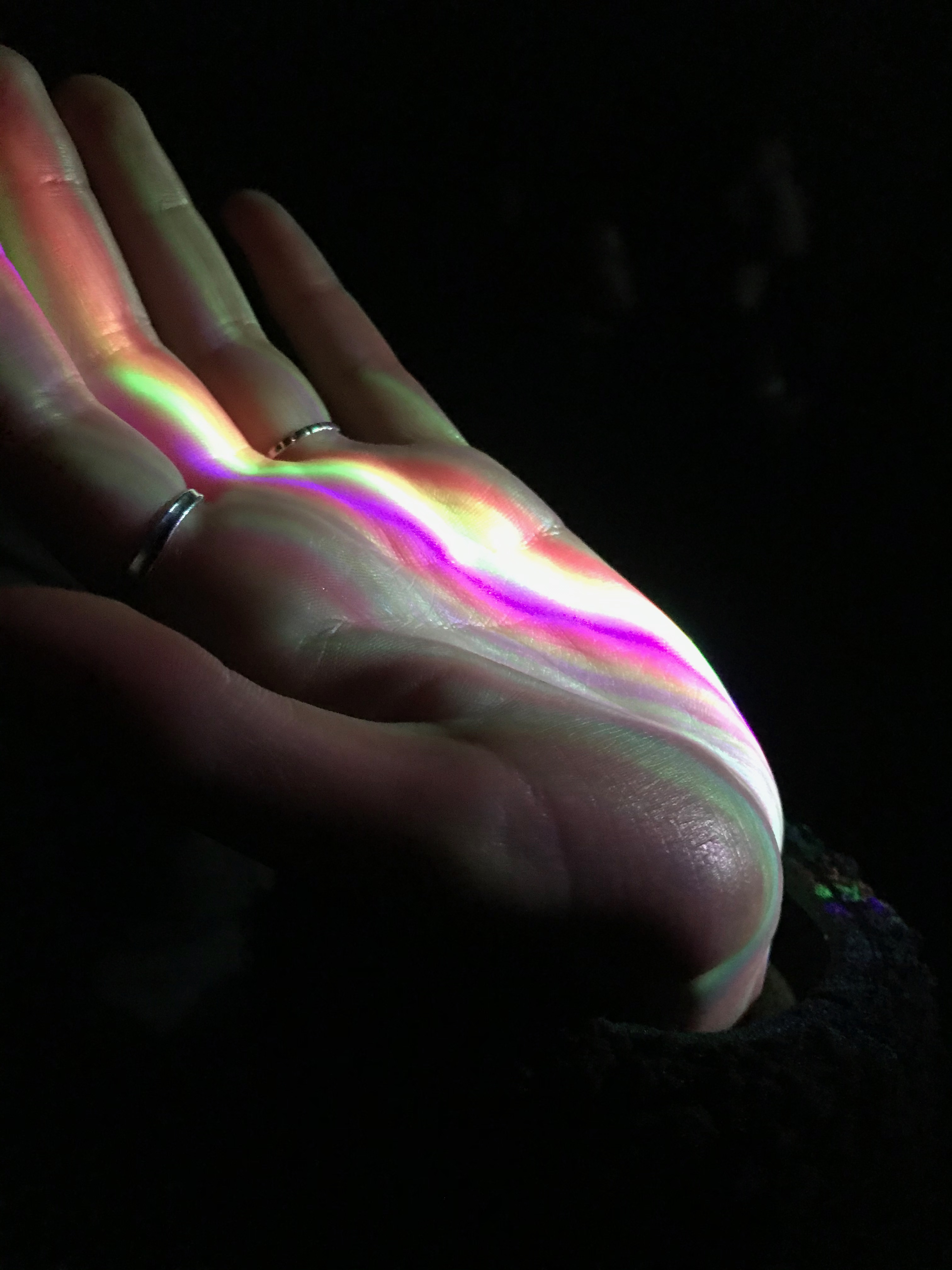 Bridget Riley Exhibiton @ The Hayward Gallery
I found it particularly interesting how you were able to play with the light projected through the screens whilst in the room. Whenever the strips of moving light passed across you the white light would turn to a mixture of colours.

Anthony Gormley Exhibition @ RA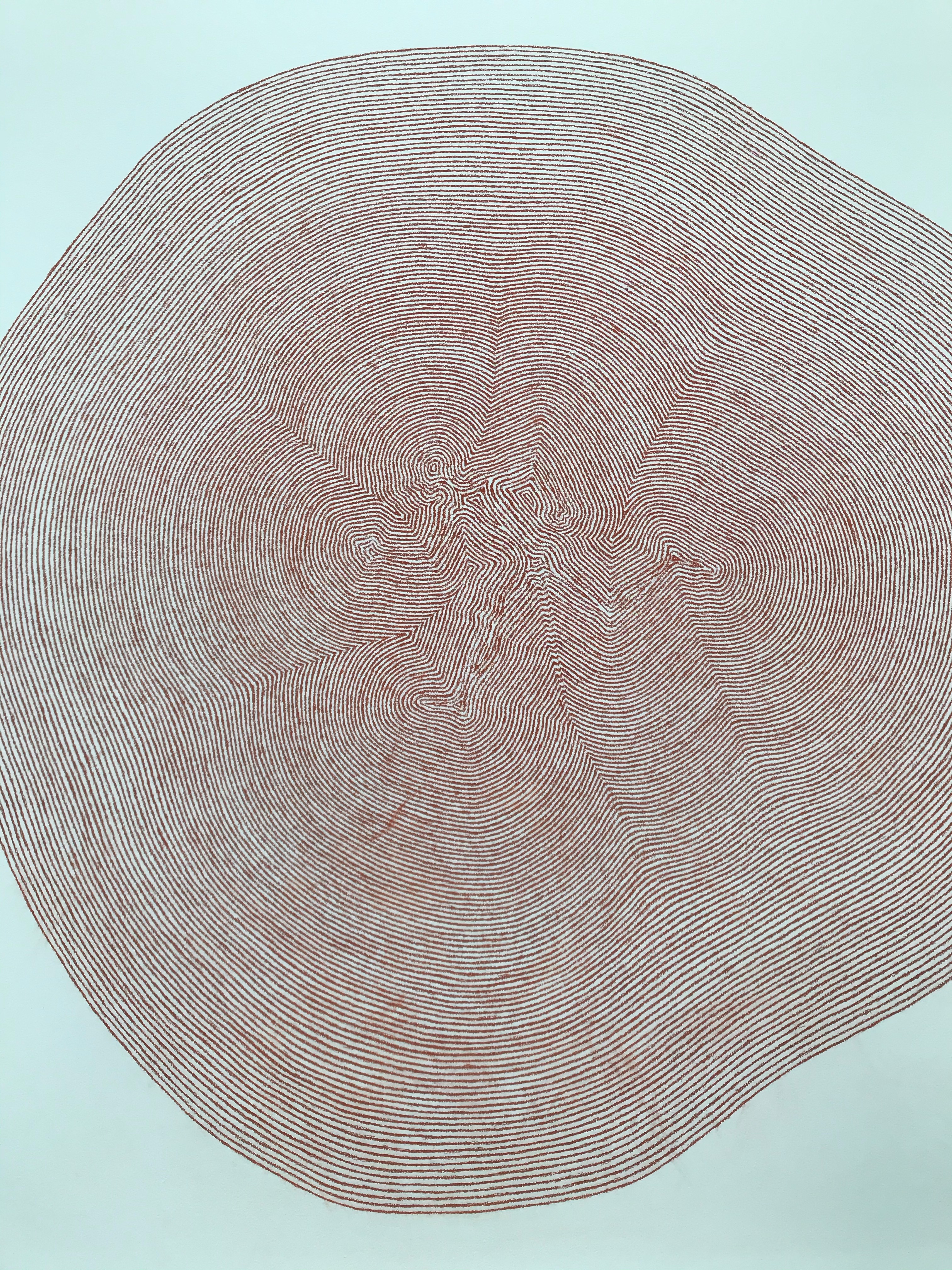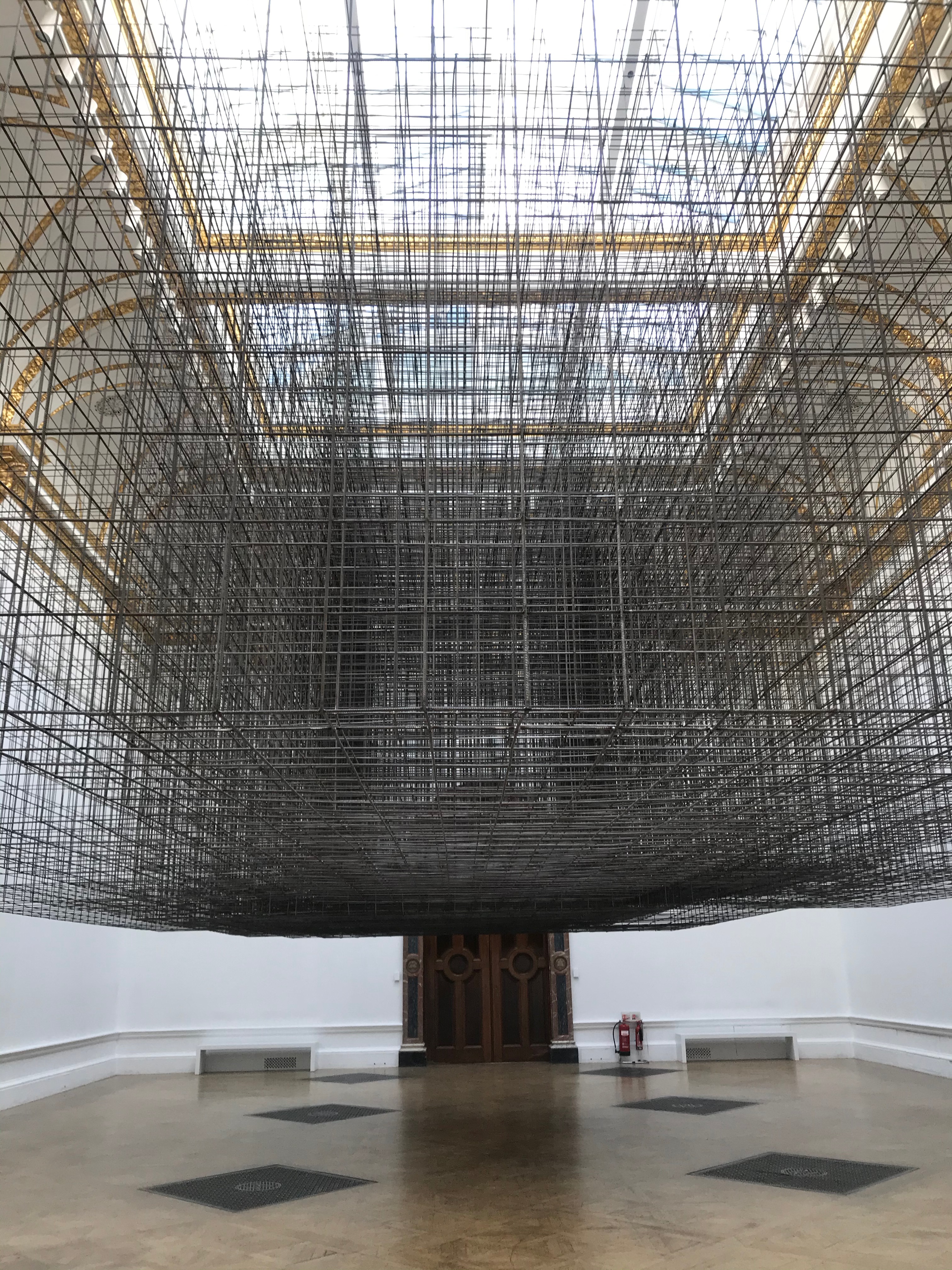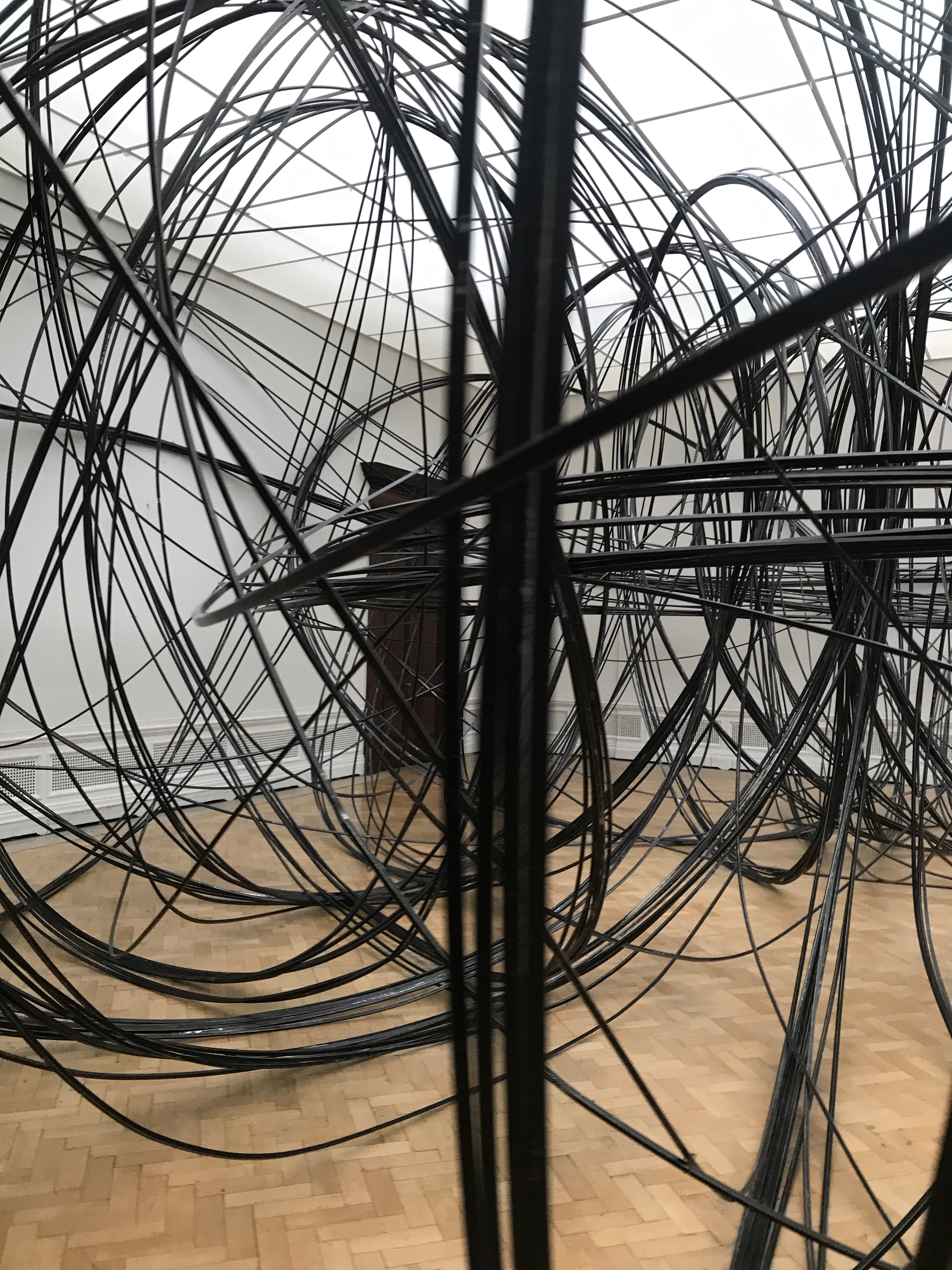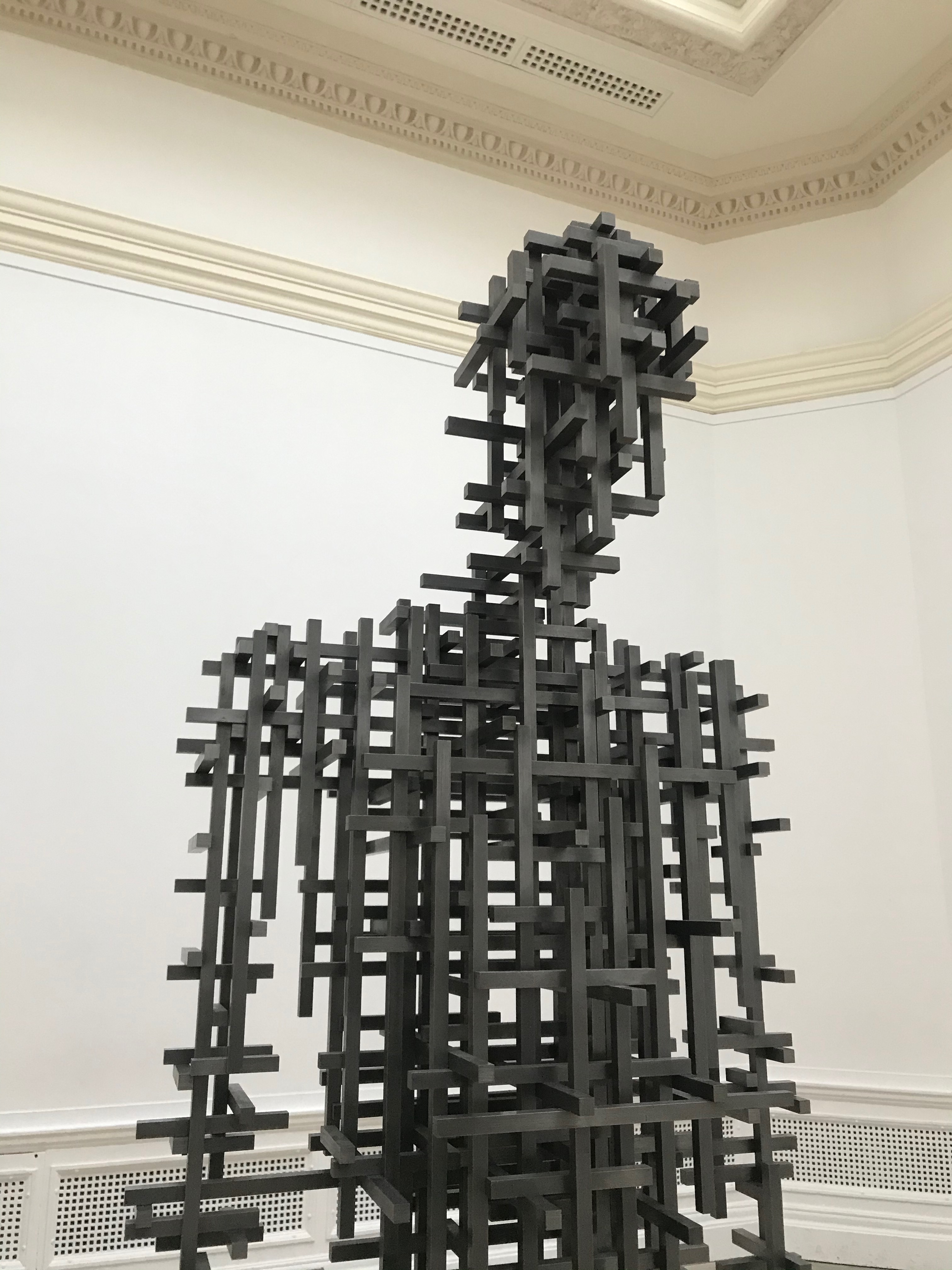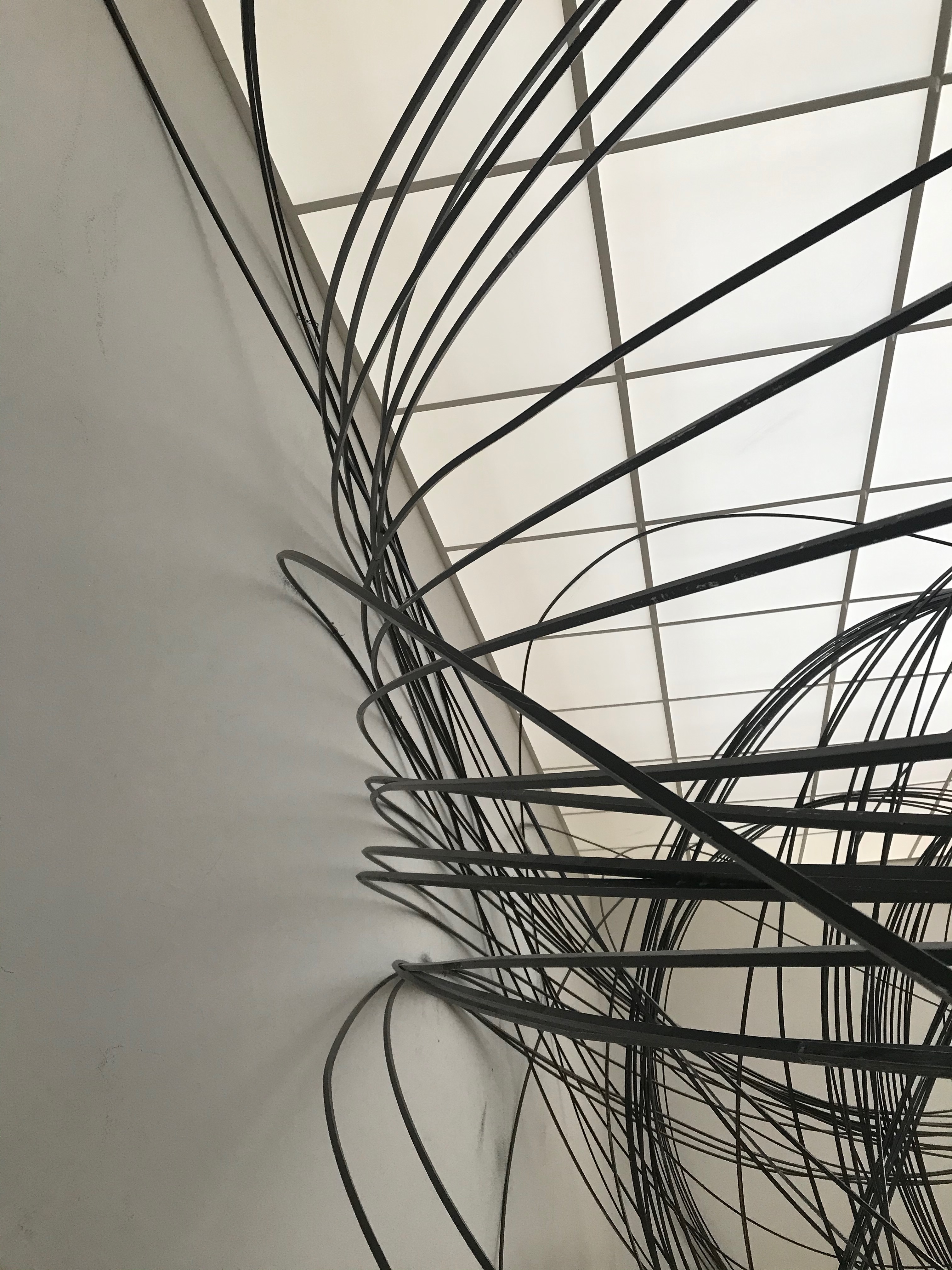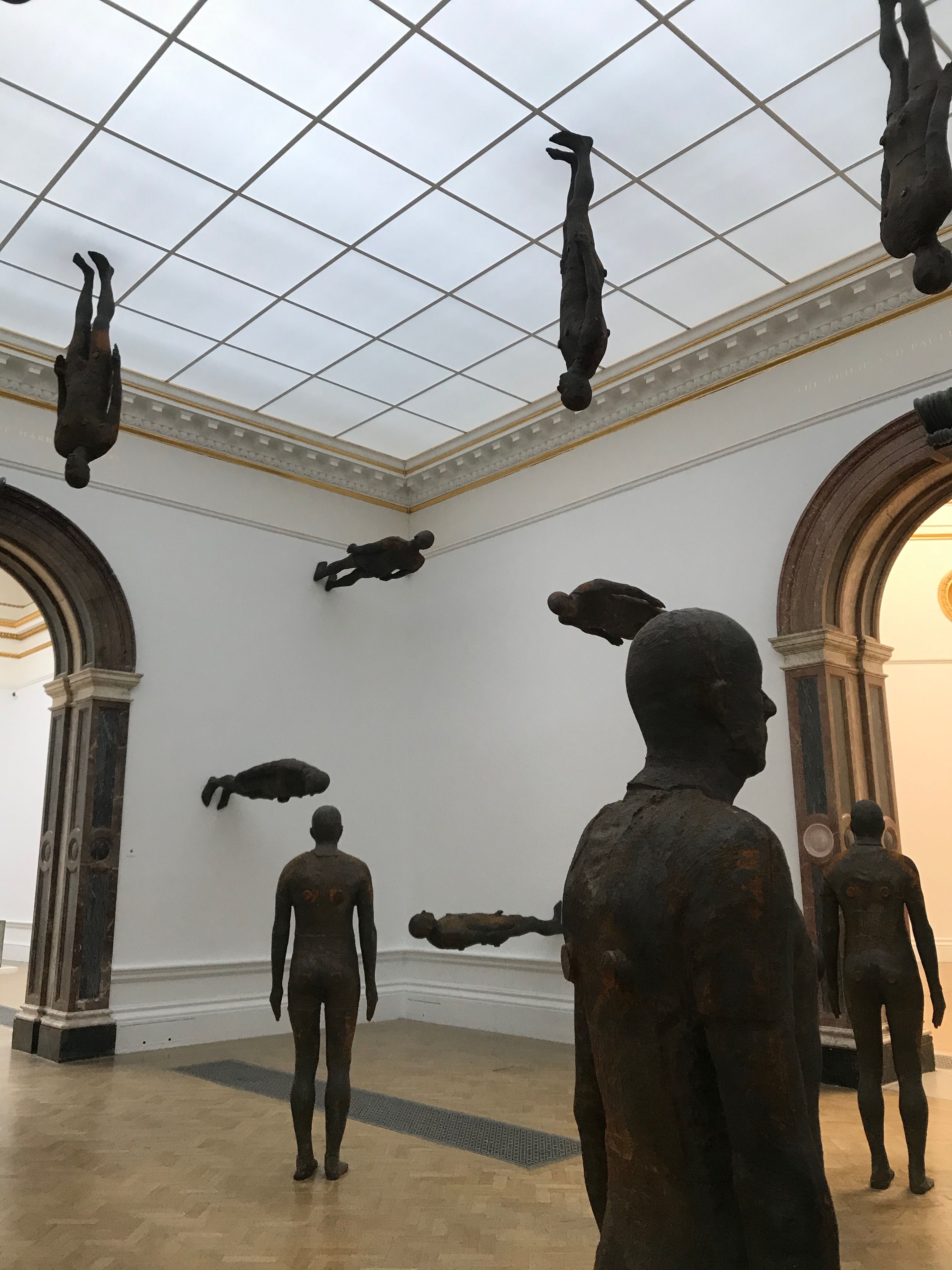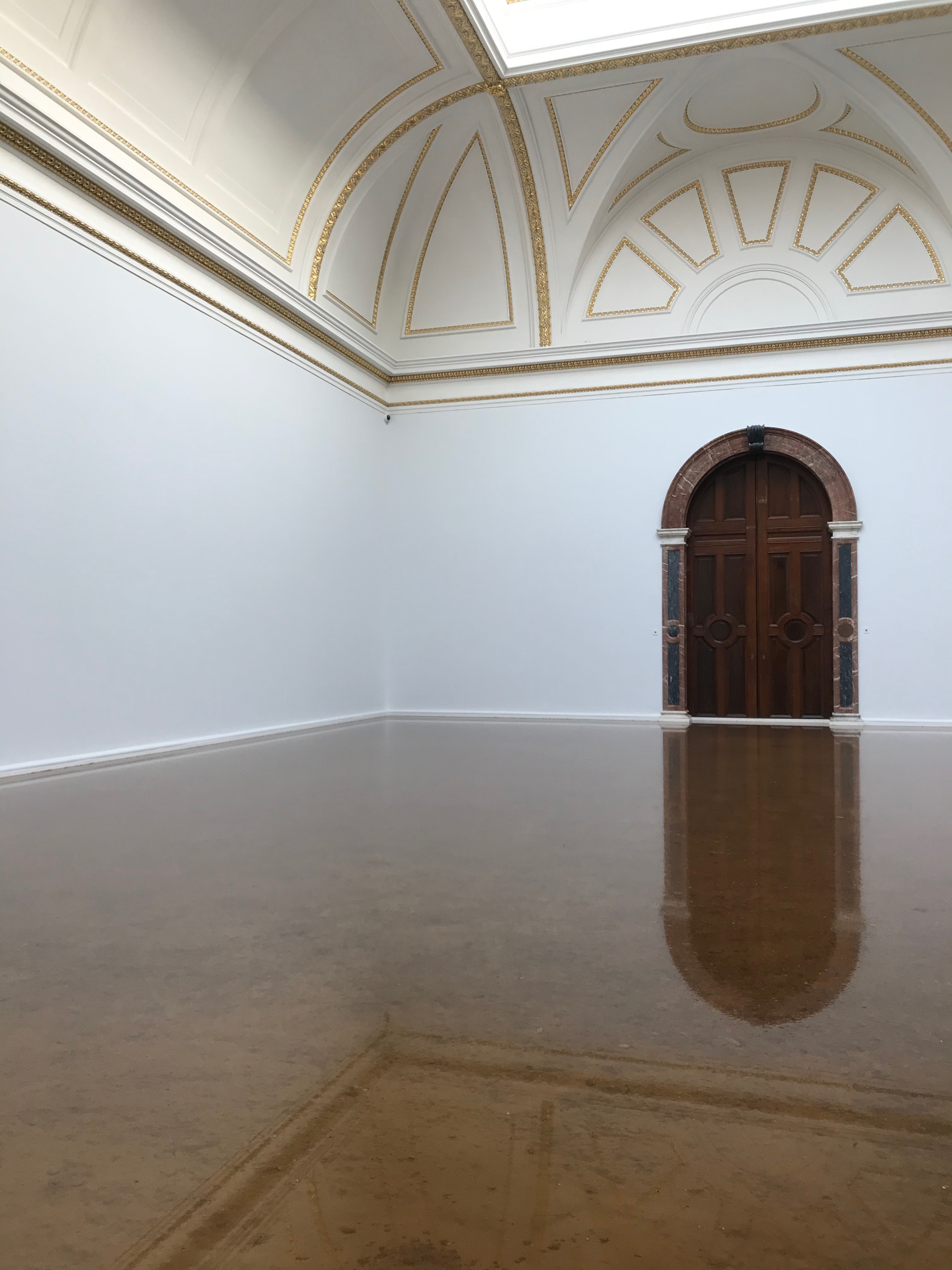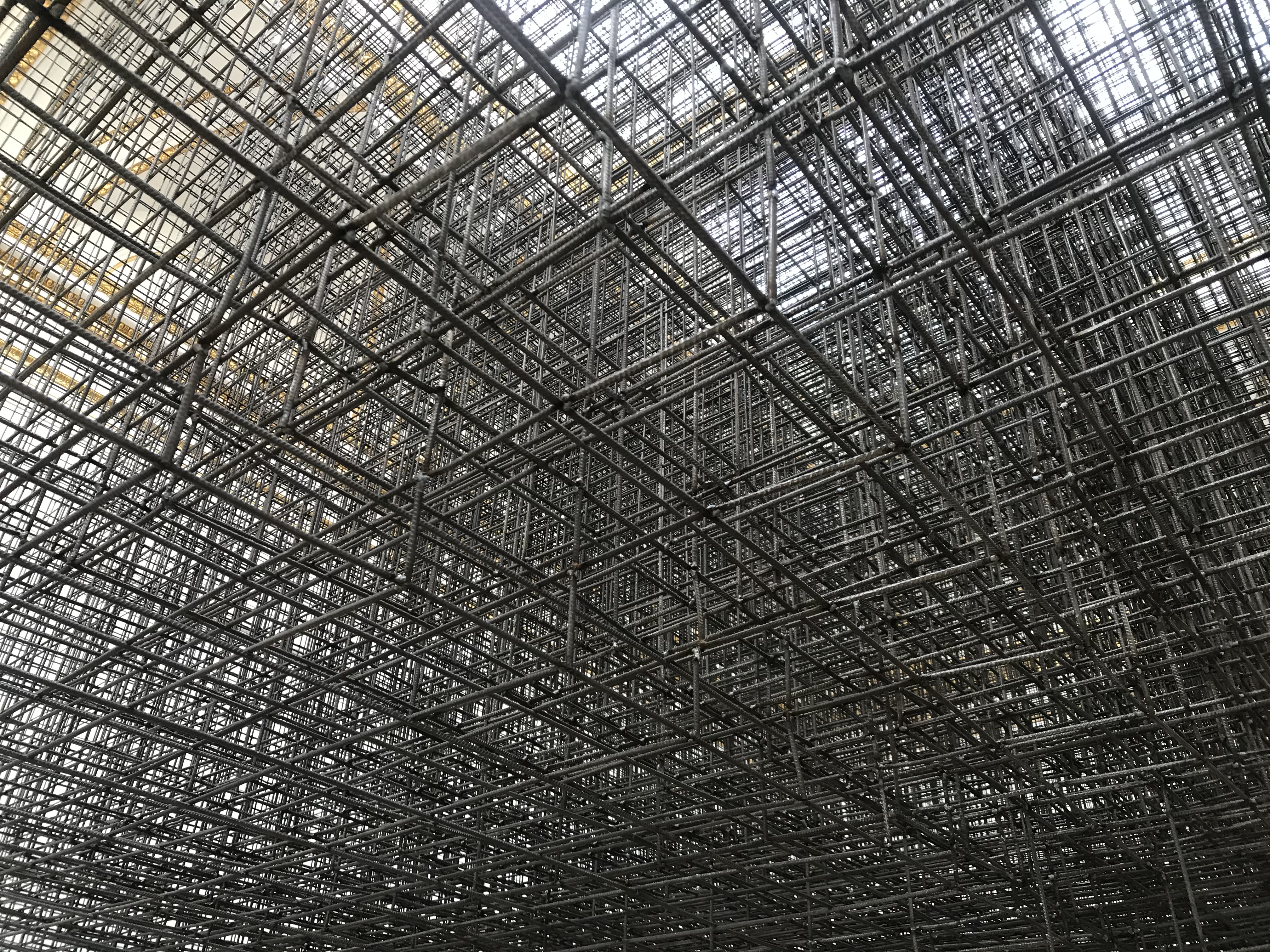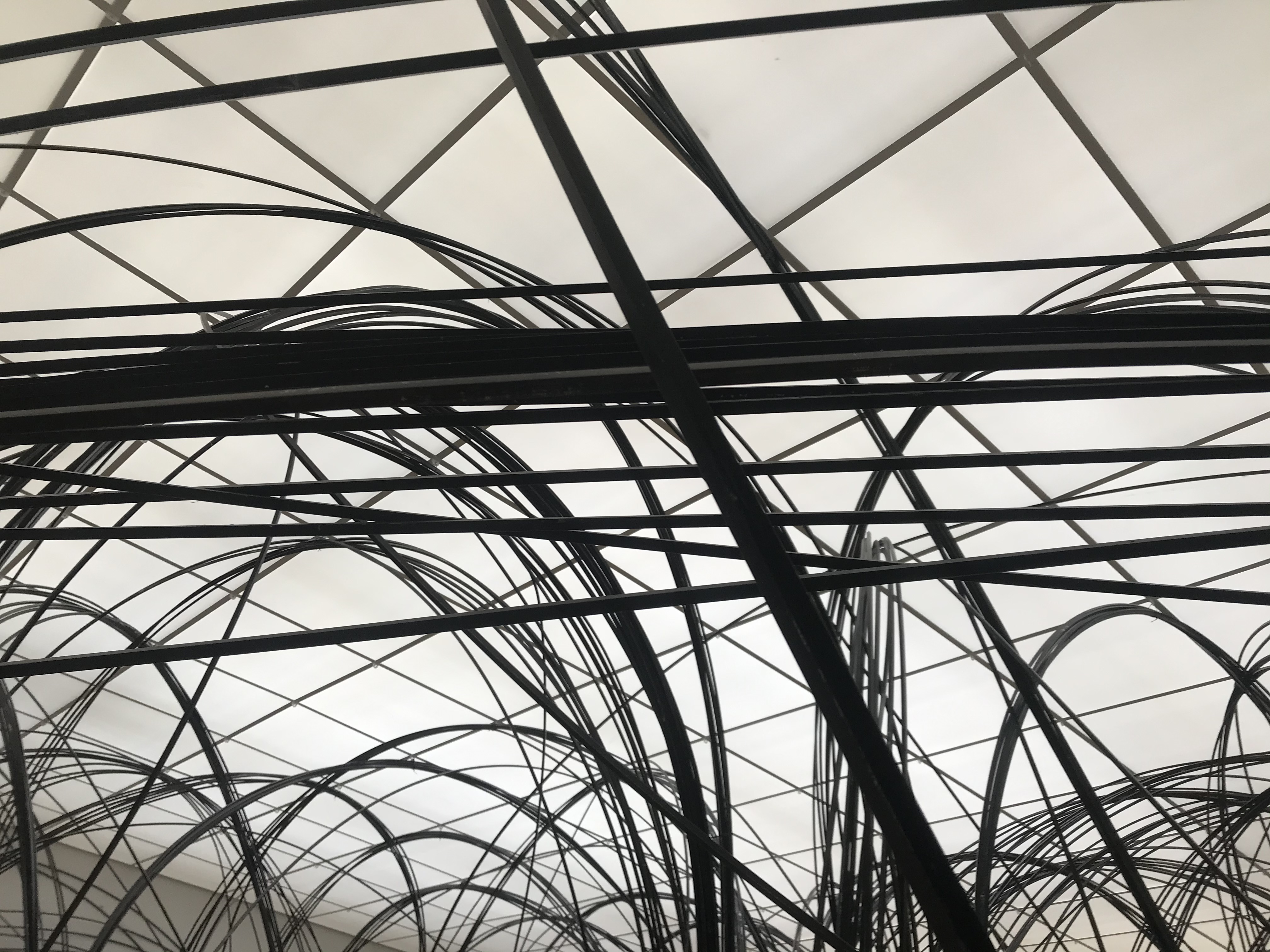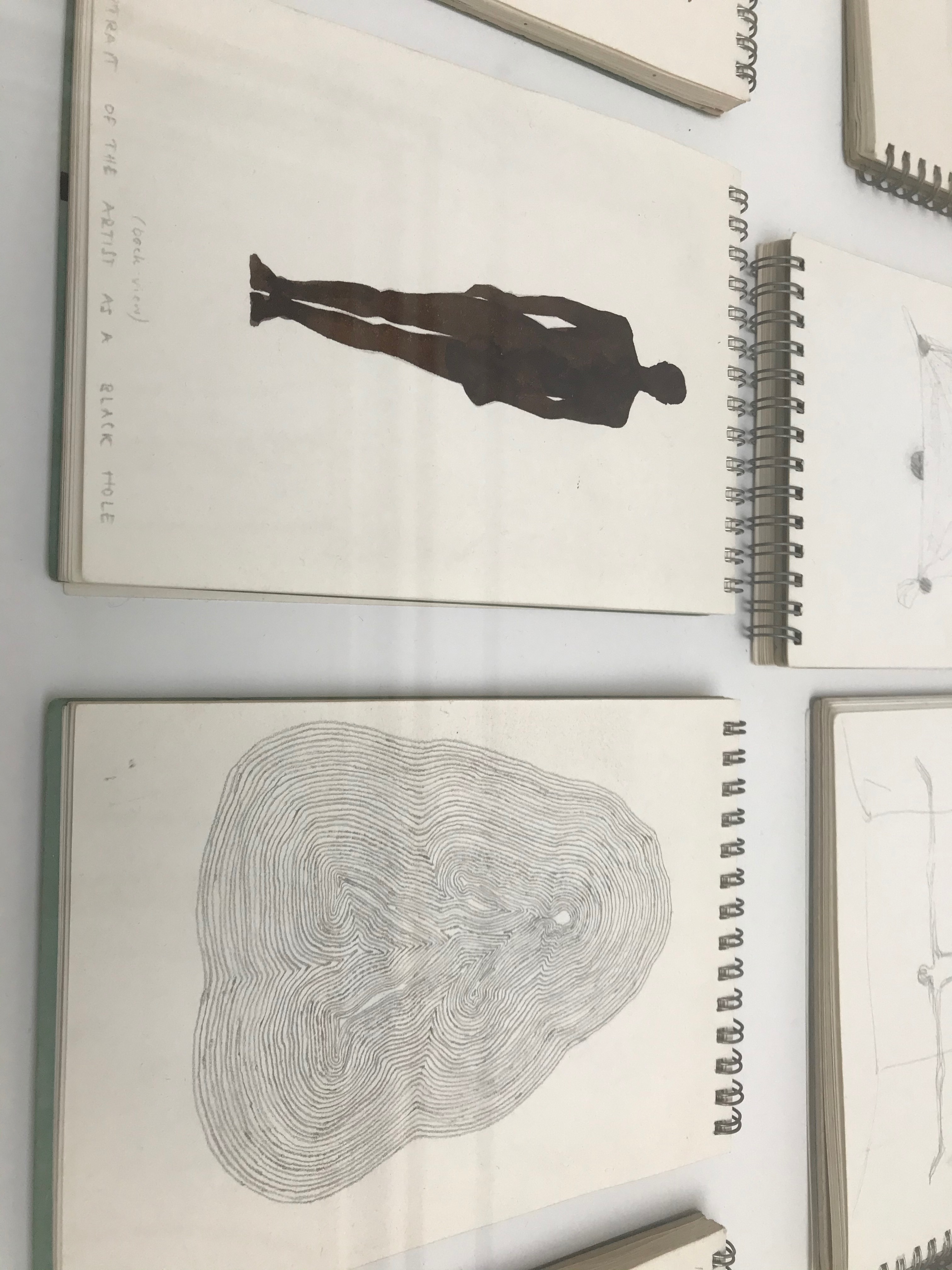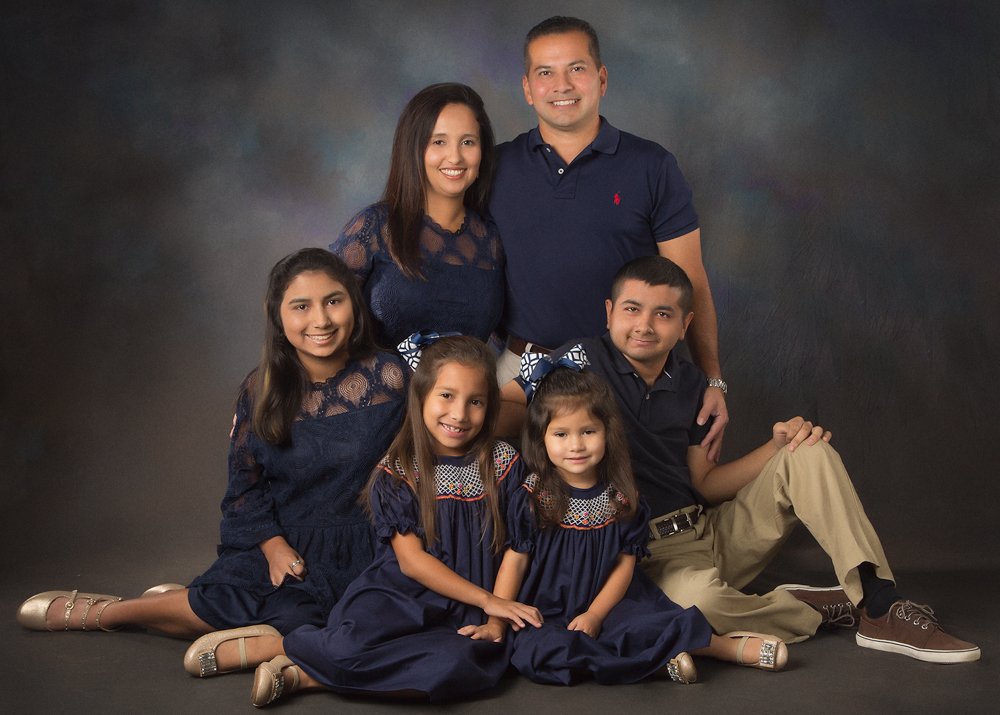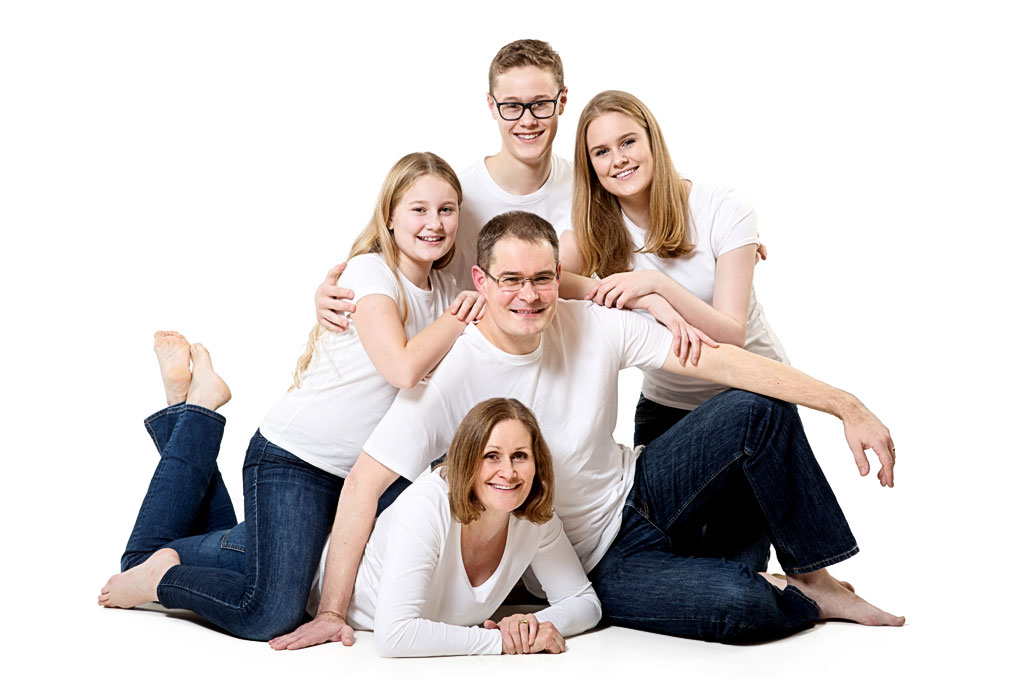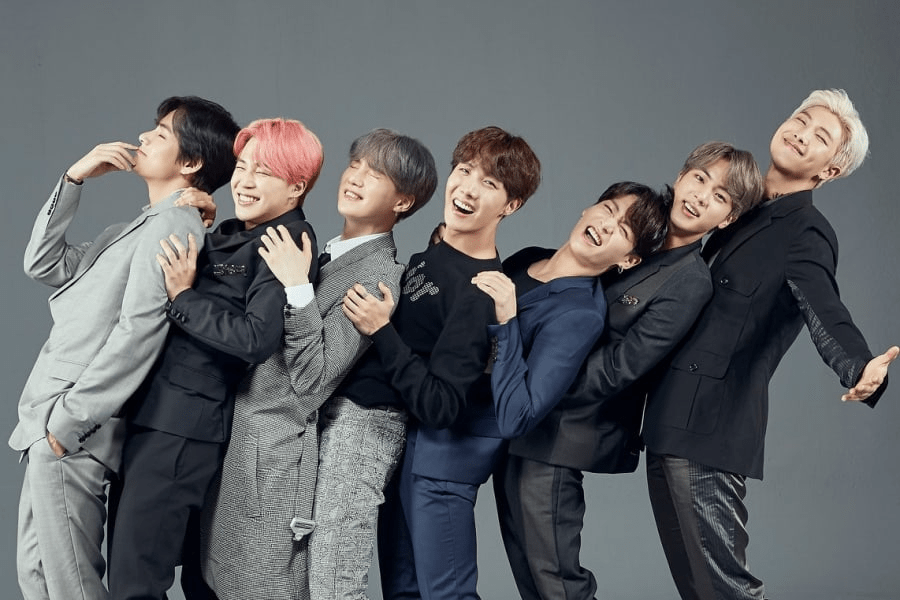 New project work on family photos for Lottie's next exhibition in Leeds 'COMFY'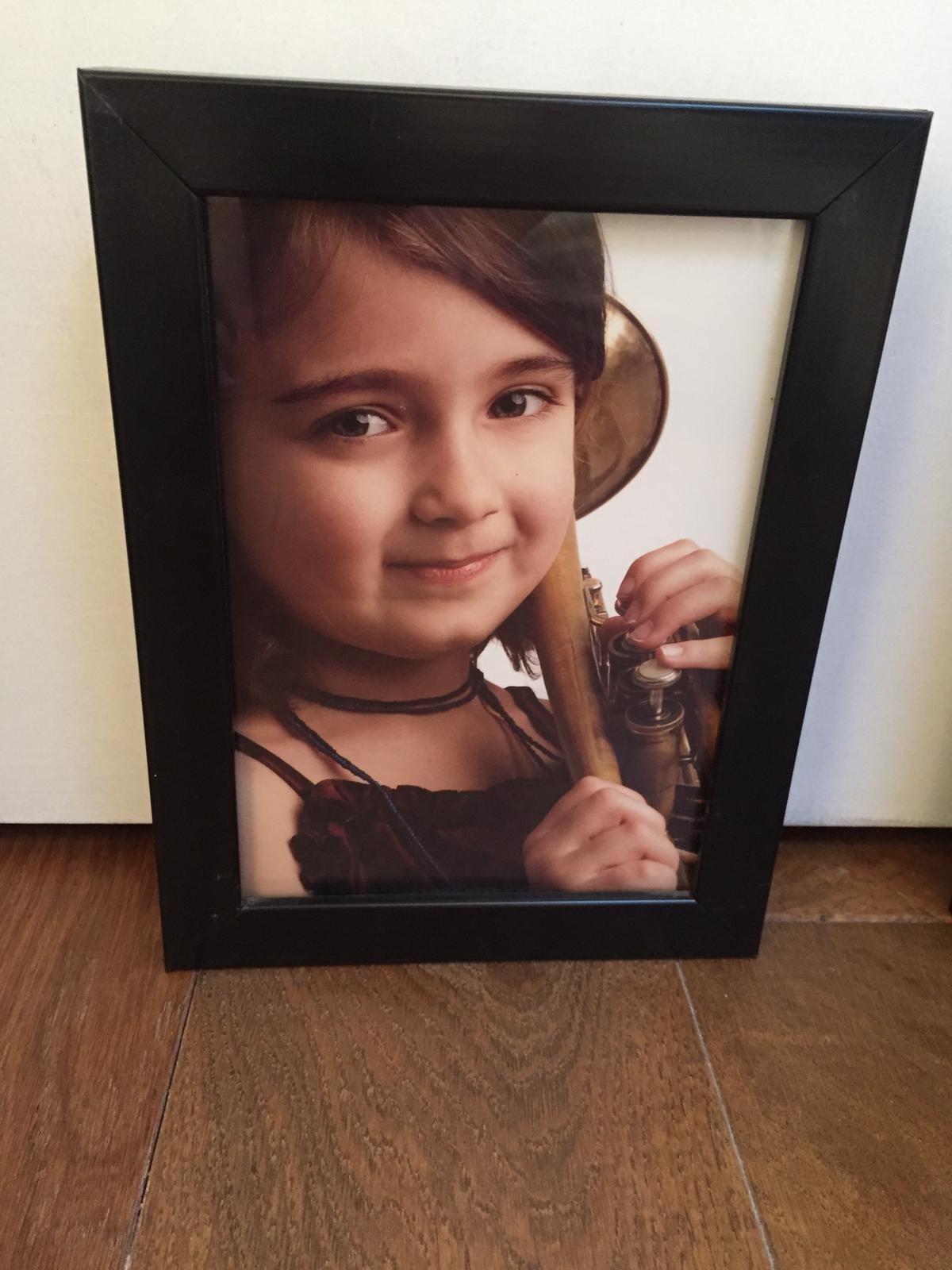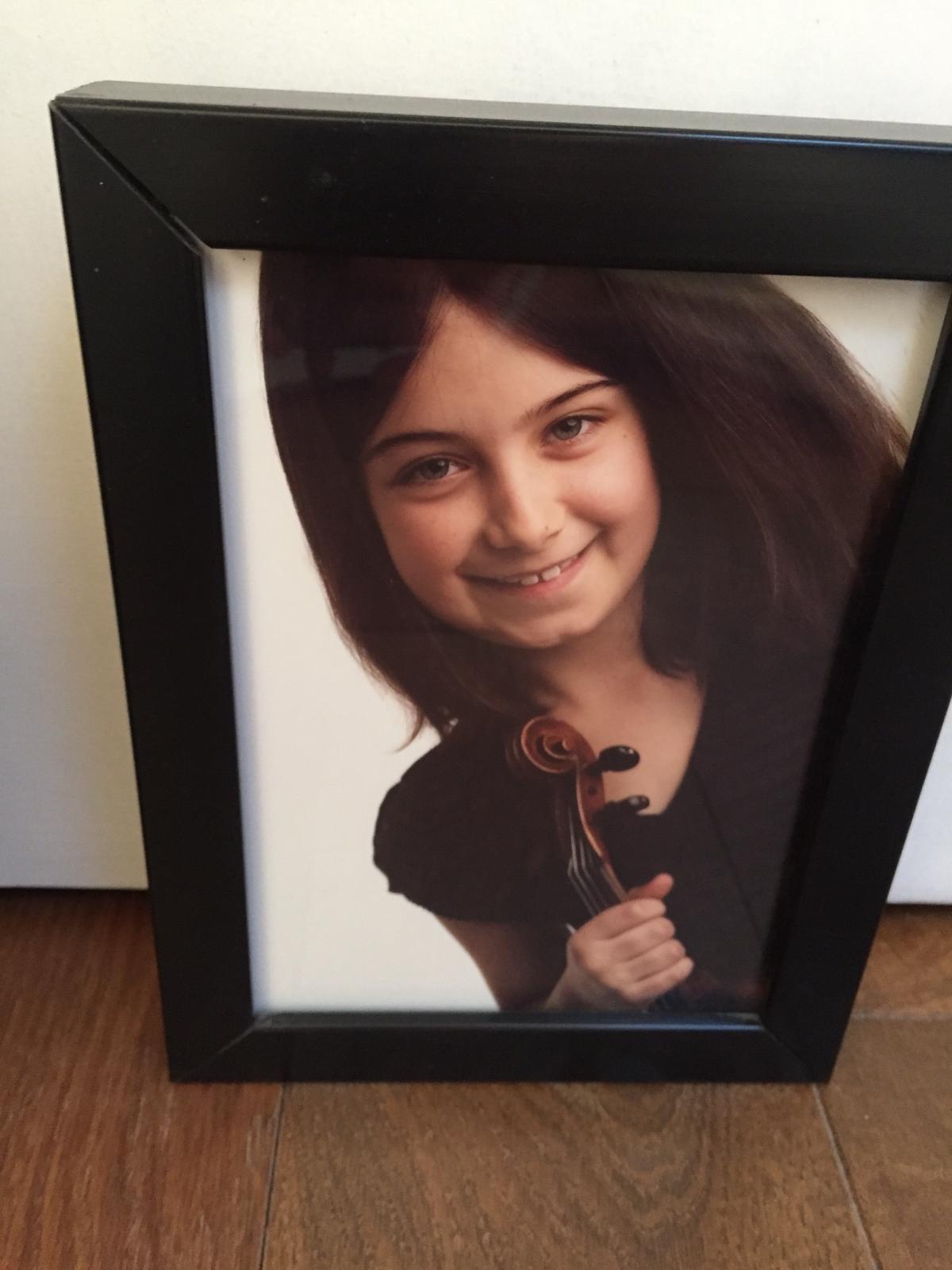 Material I will be using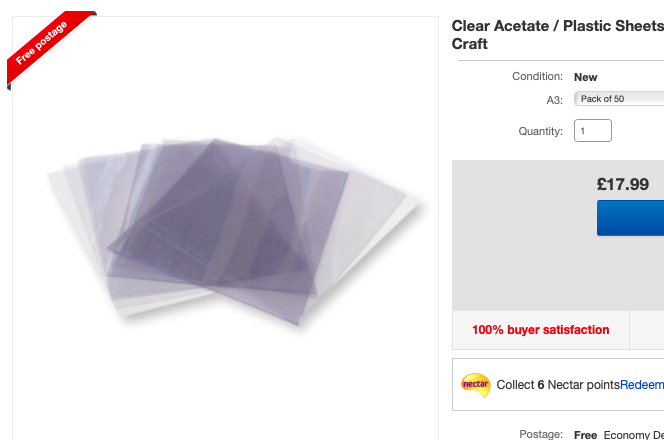 I want to stage family photographs of various university houses, as whilst we are in Leeds our university houses act as our home comfort
I want to create layered pieces of work using acetate, so a different person drawn per sheet of acetate
Layers is another word that came to mind when I thought of comfy because layers means warmth to me
I have found other peoples family photographs online and also some of my own from my family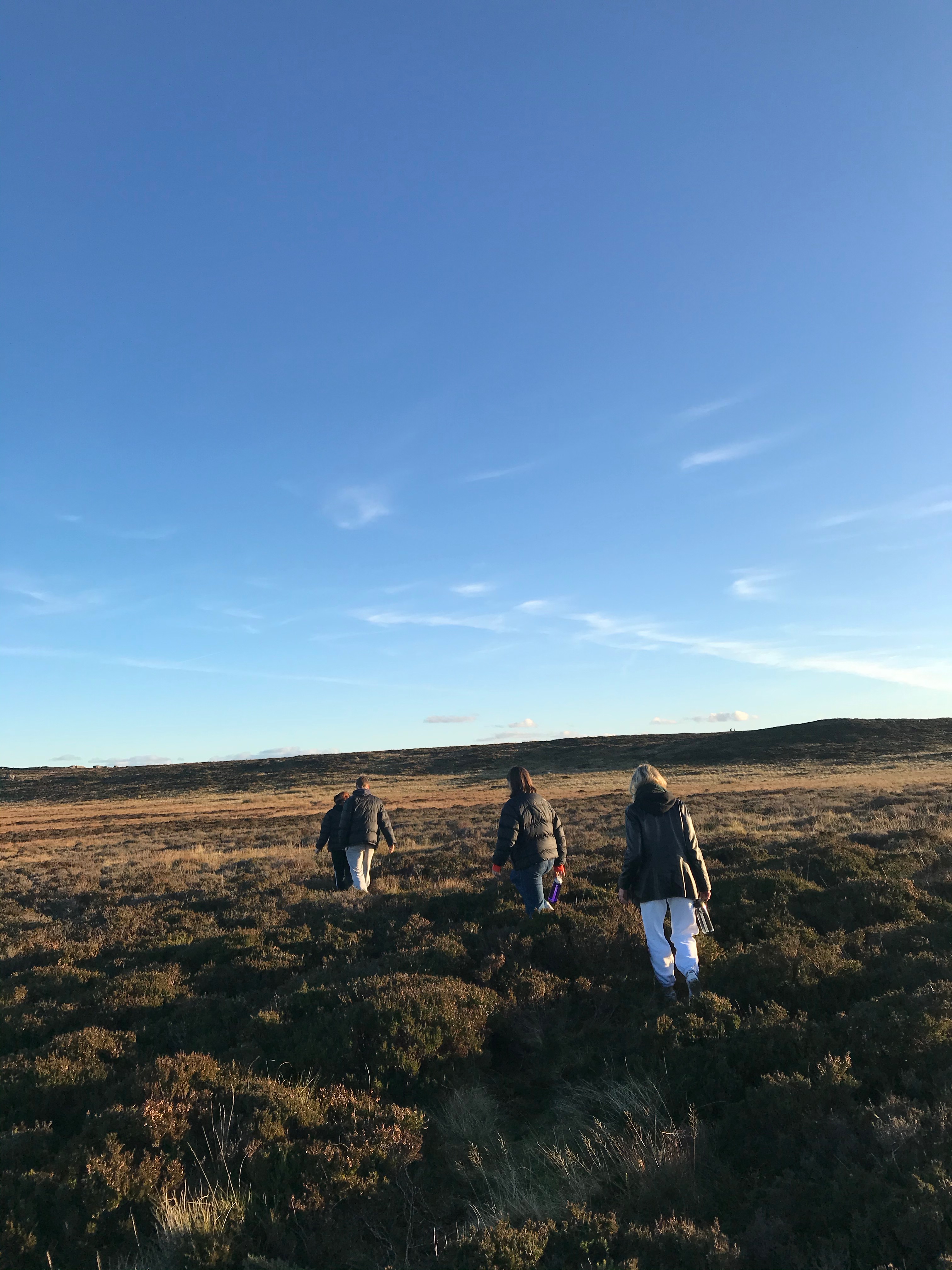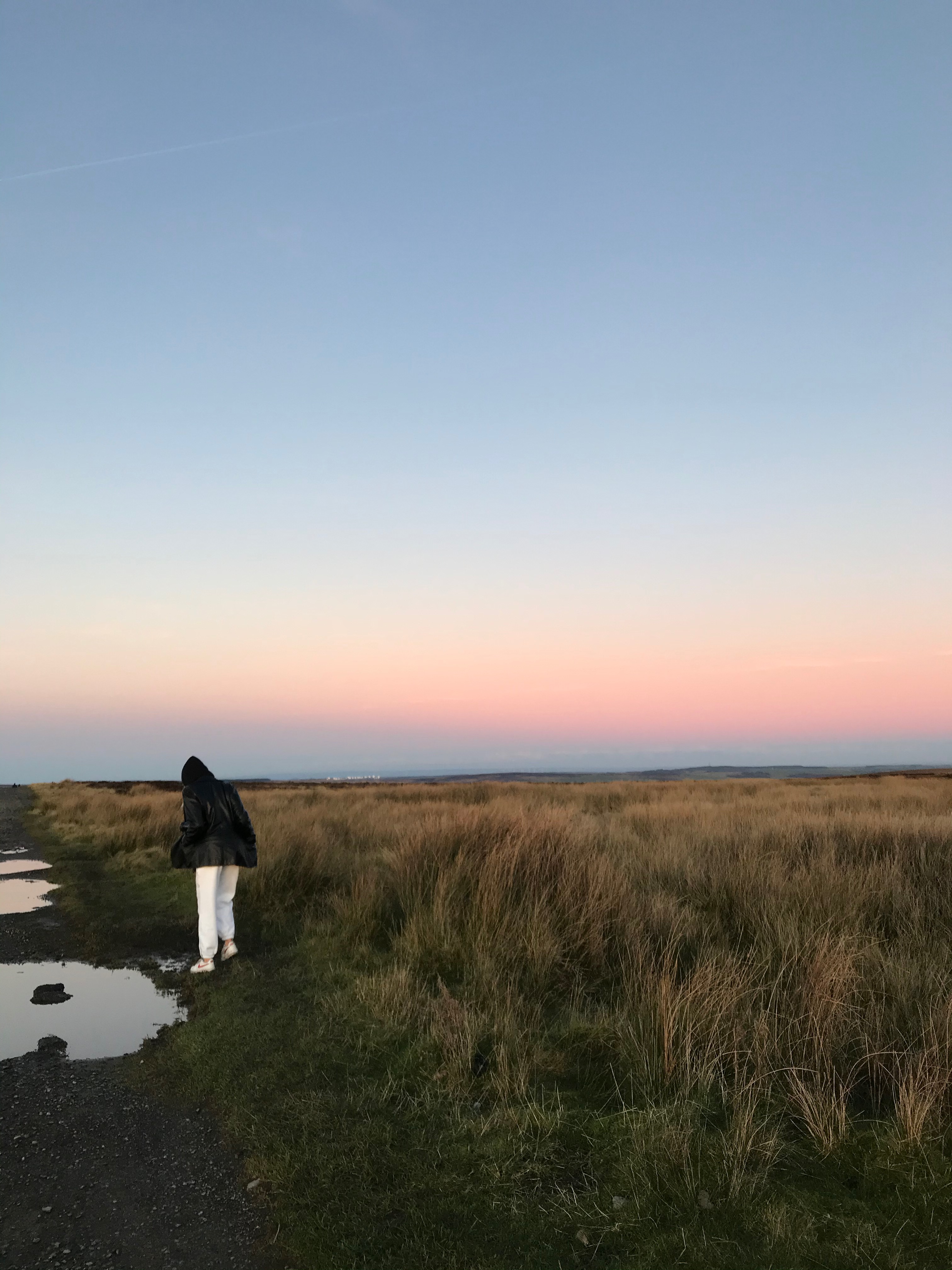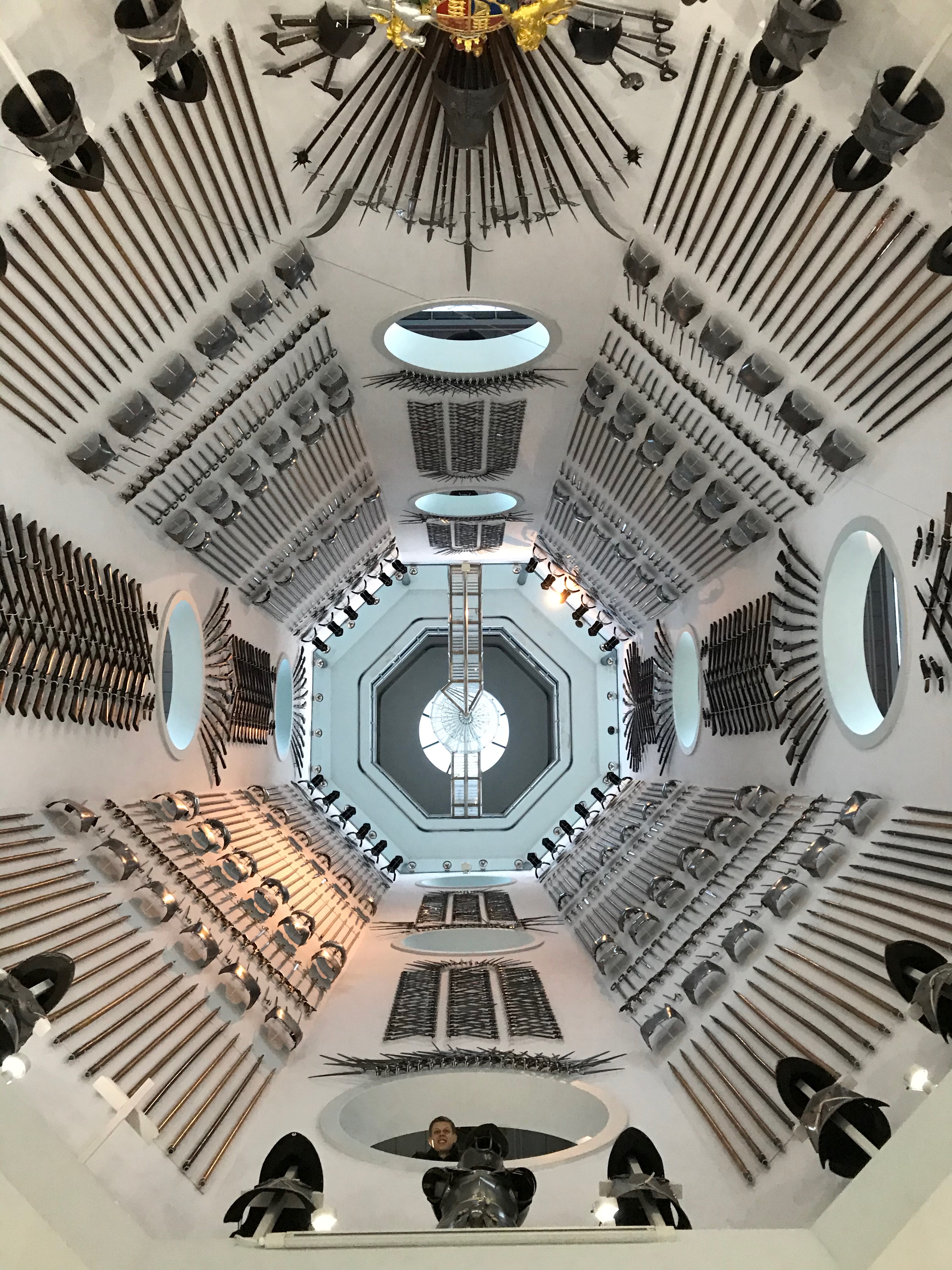 Visit to Royal Armouries
Steel Installation Room
Trip to Ilkley Moors

Event Poster Work
Inspiration and mood board styles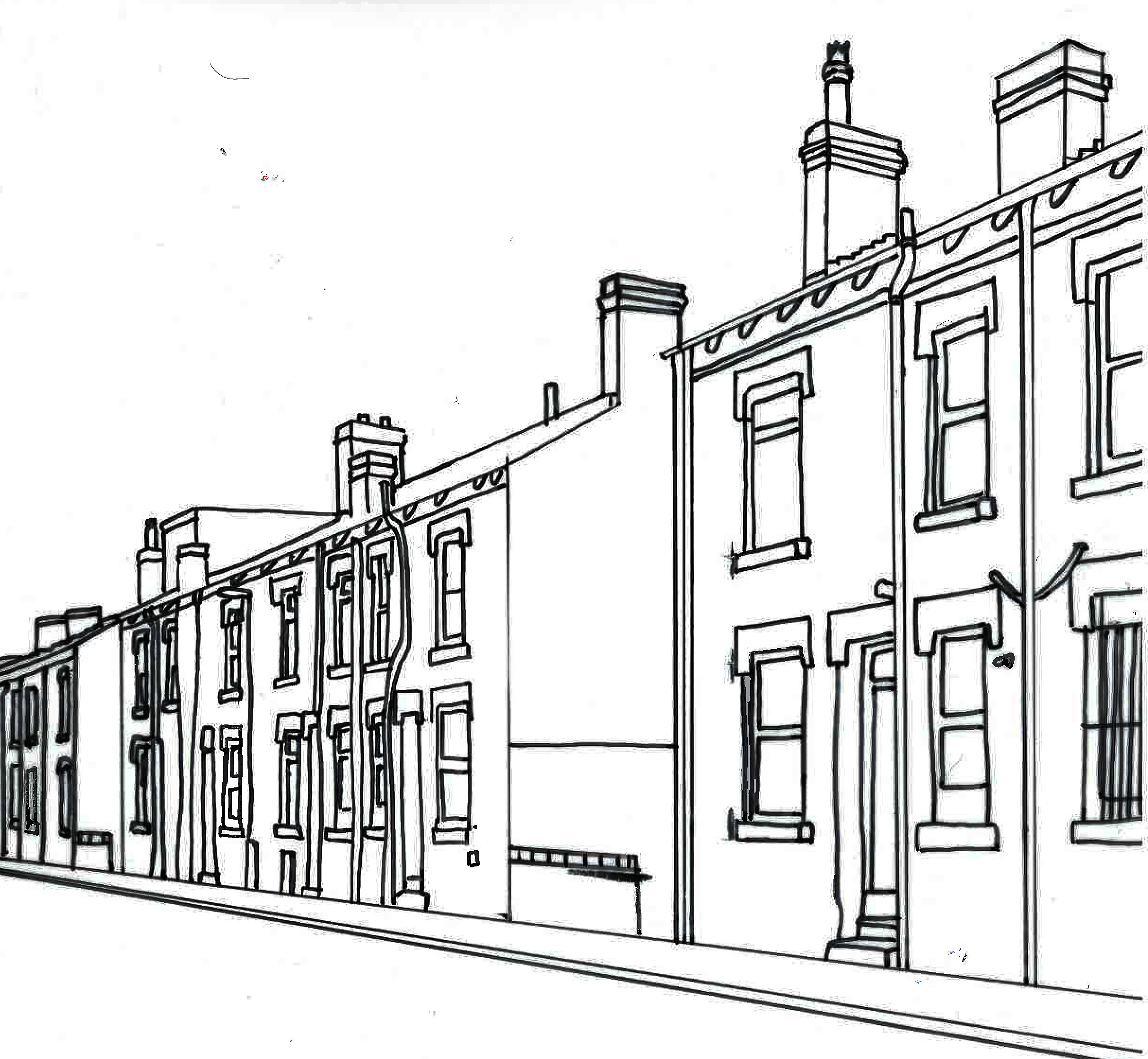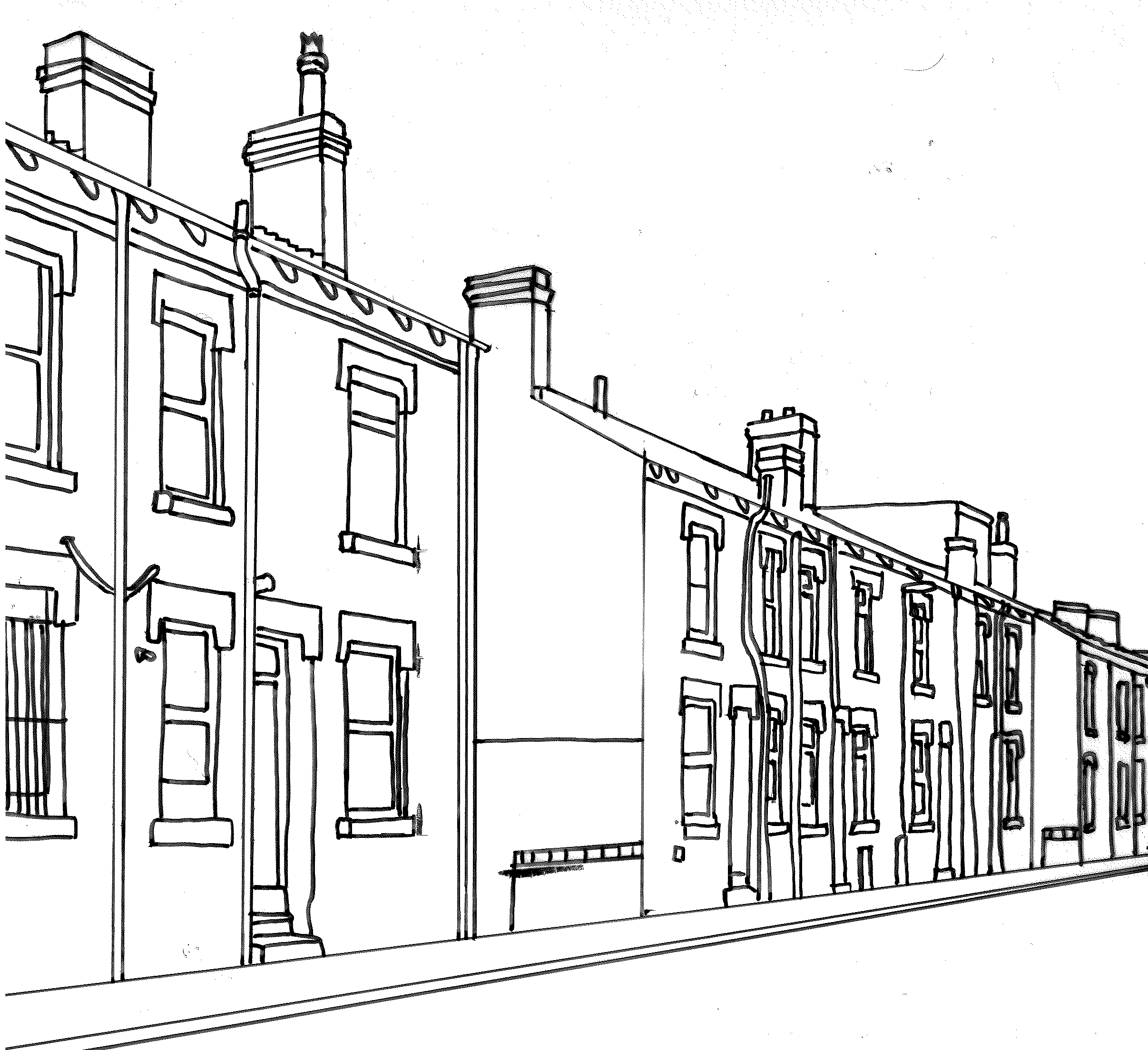 Leeds Family House portraits
Process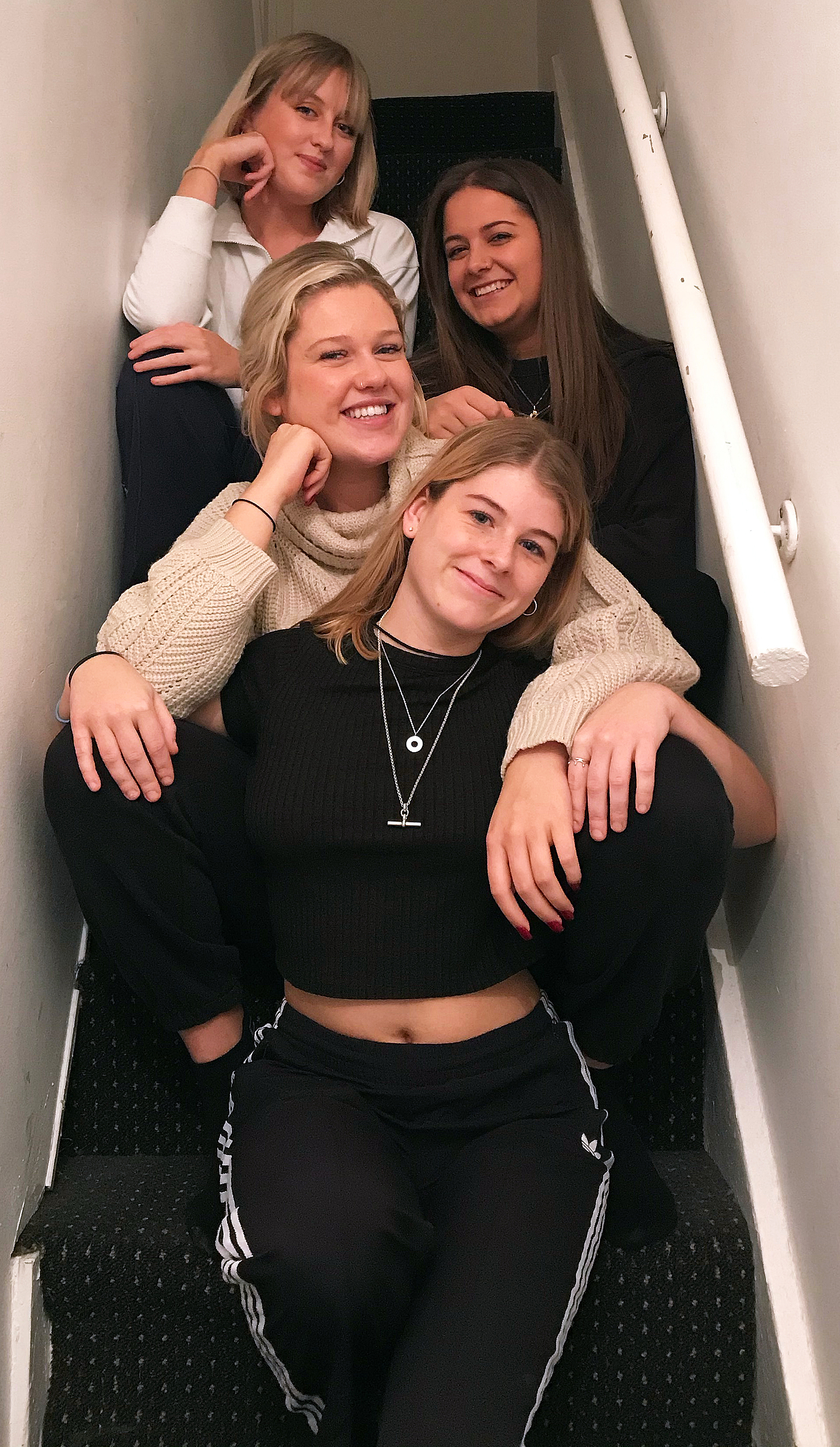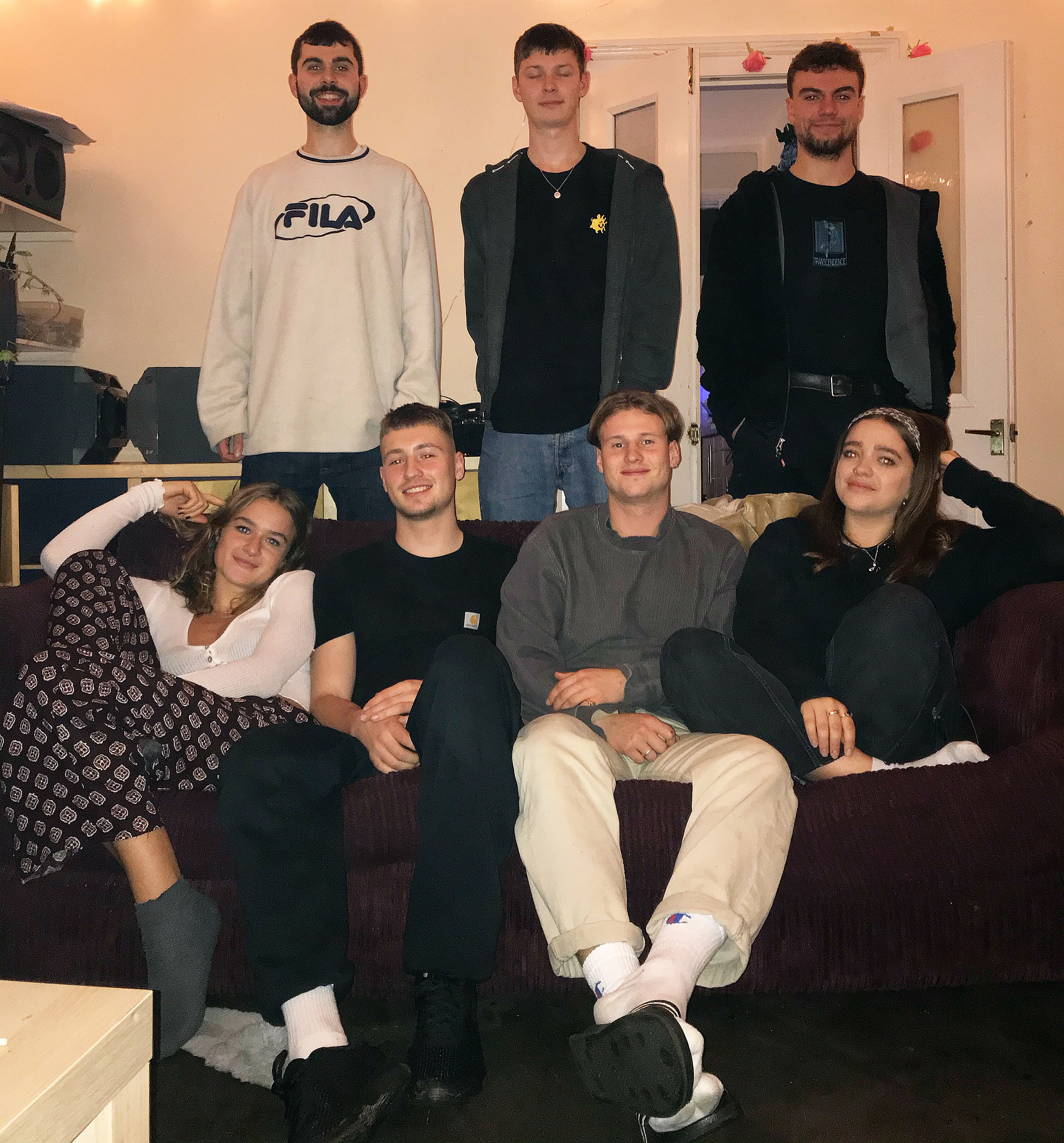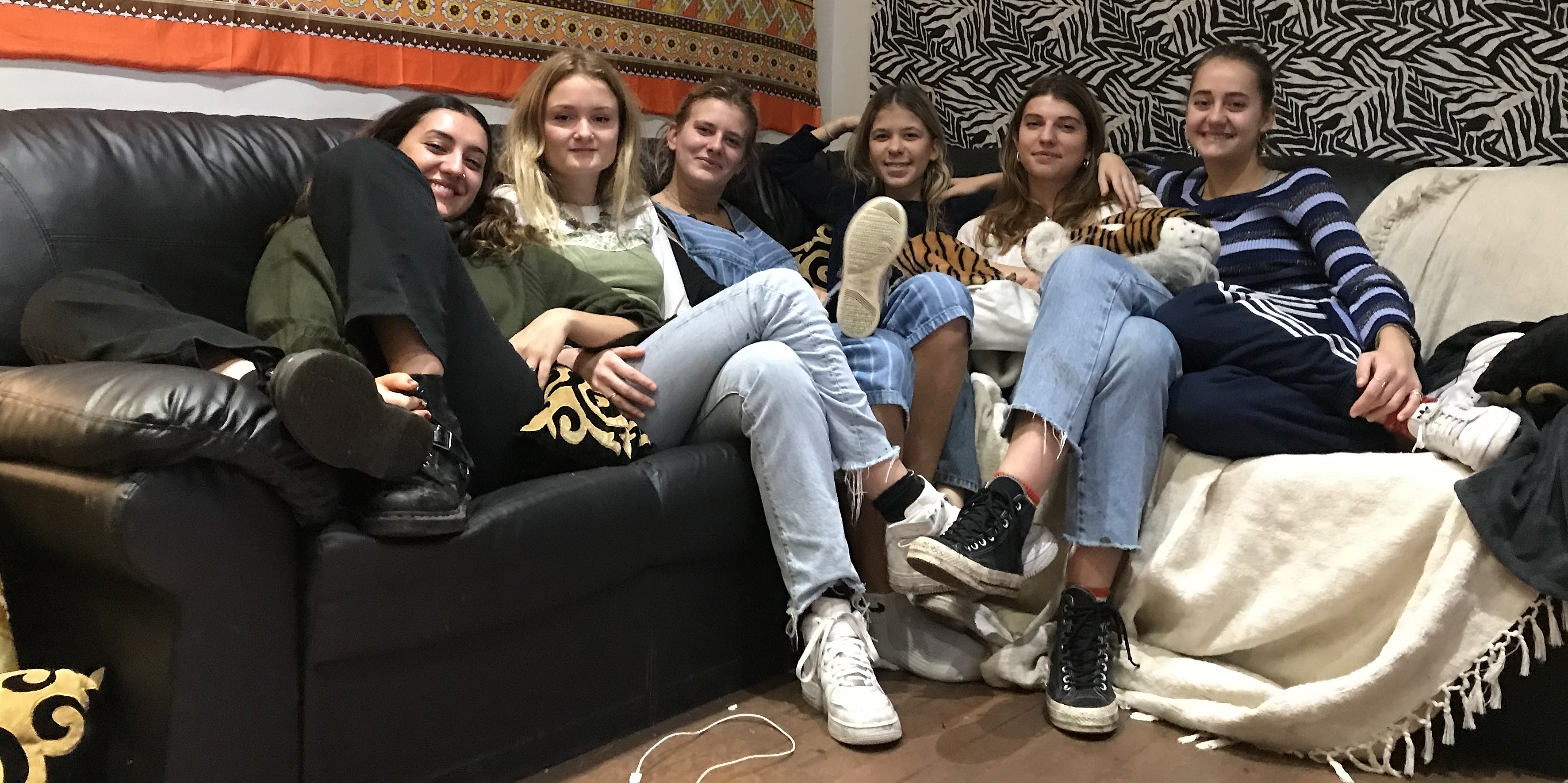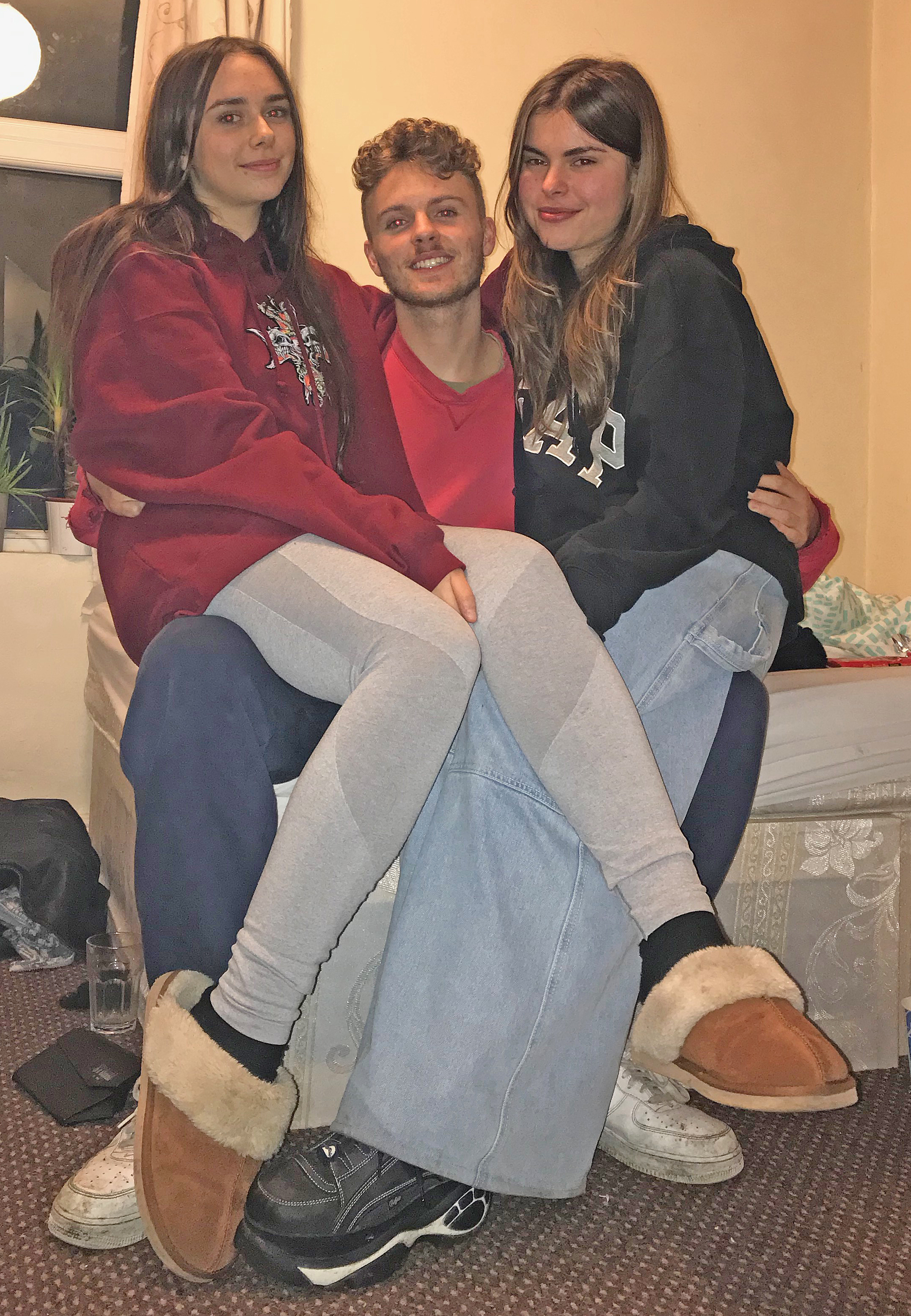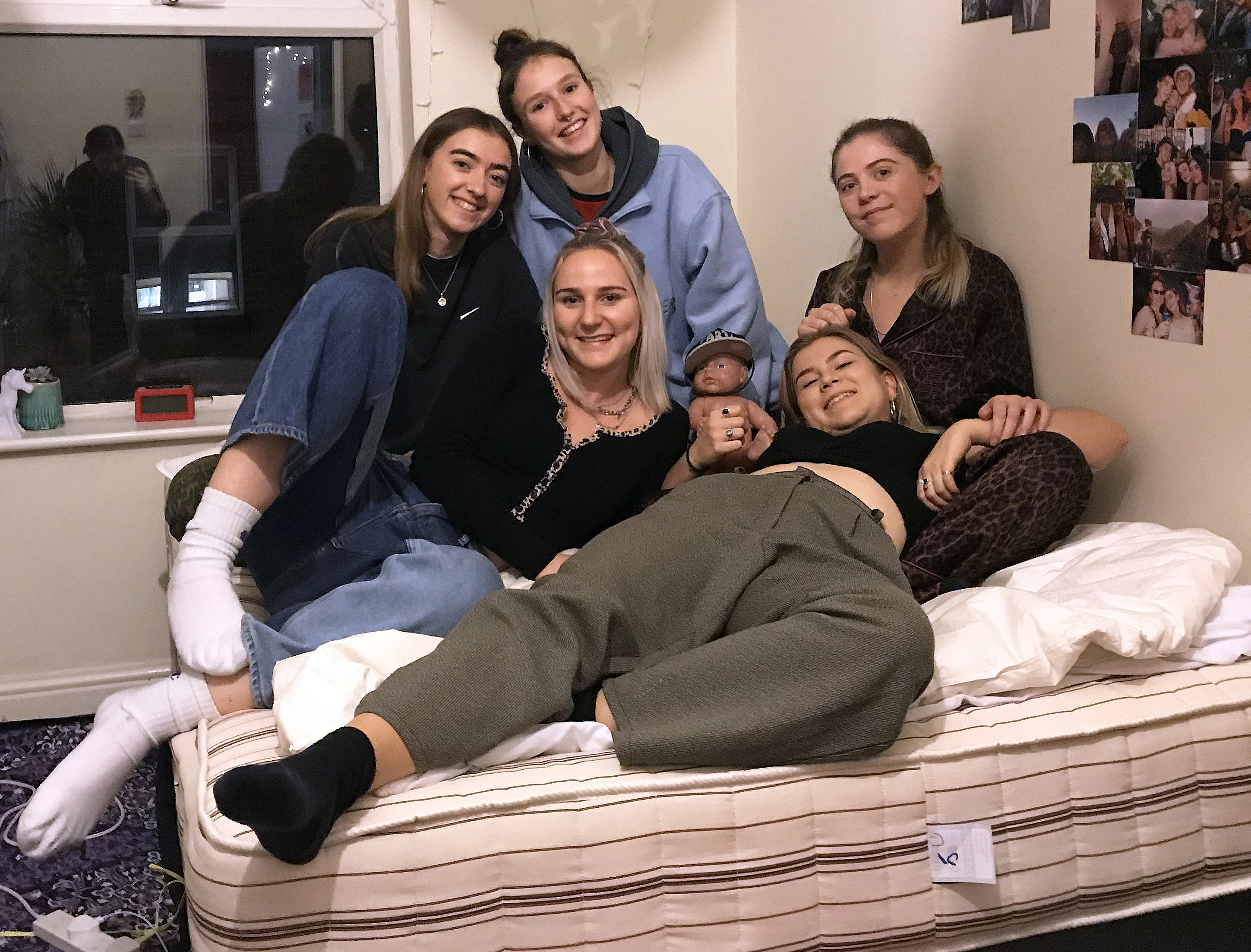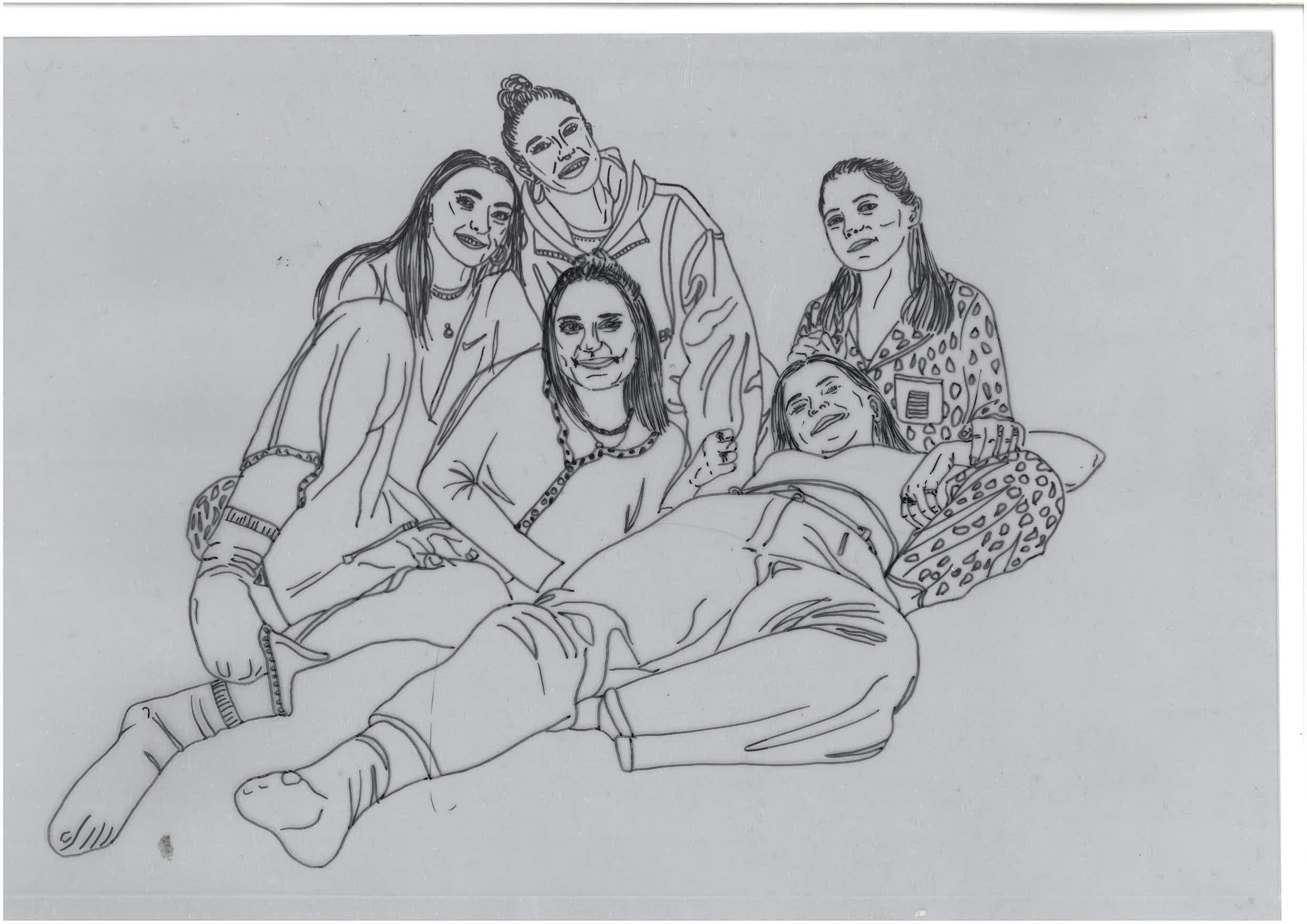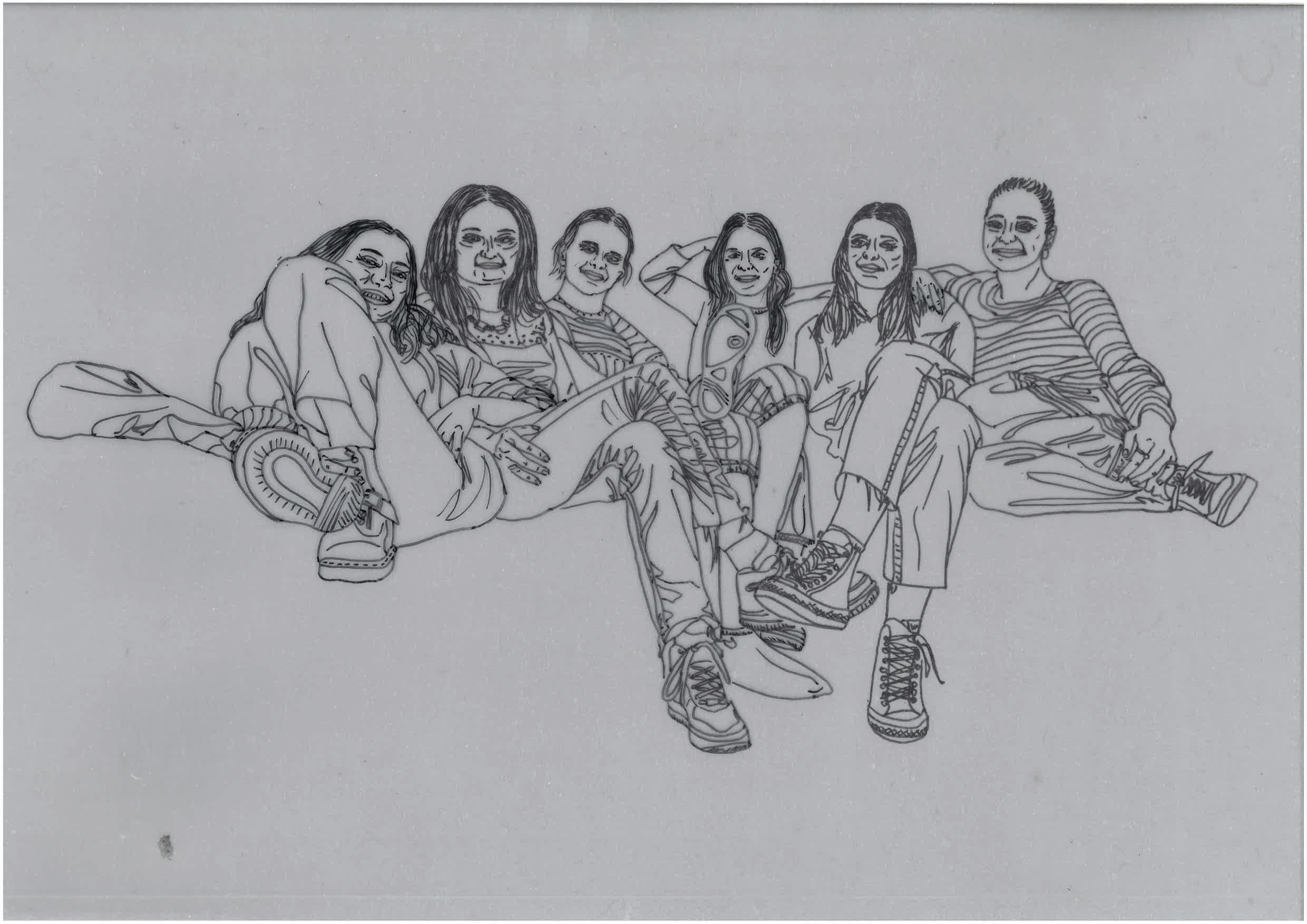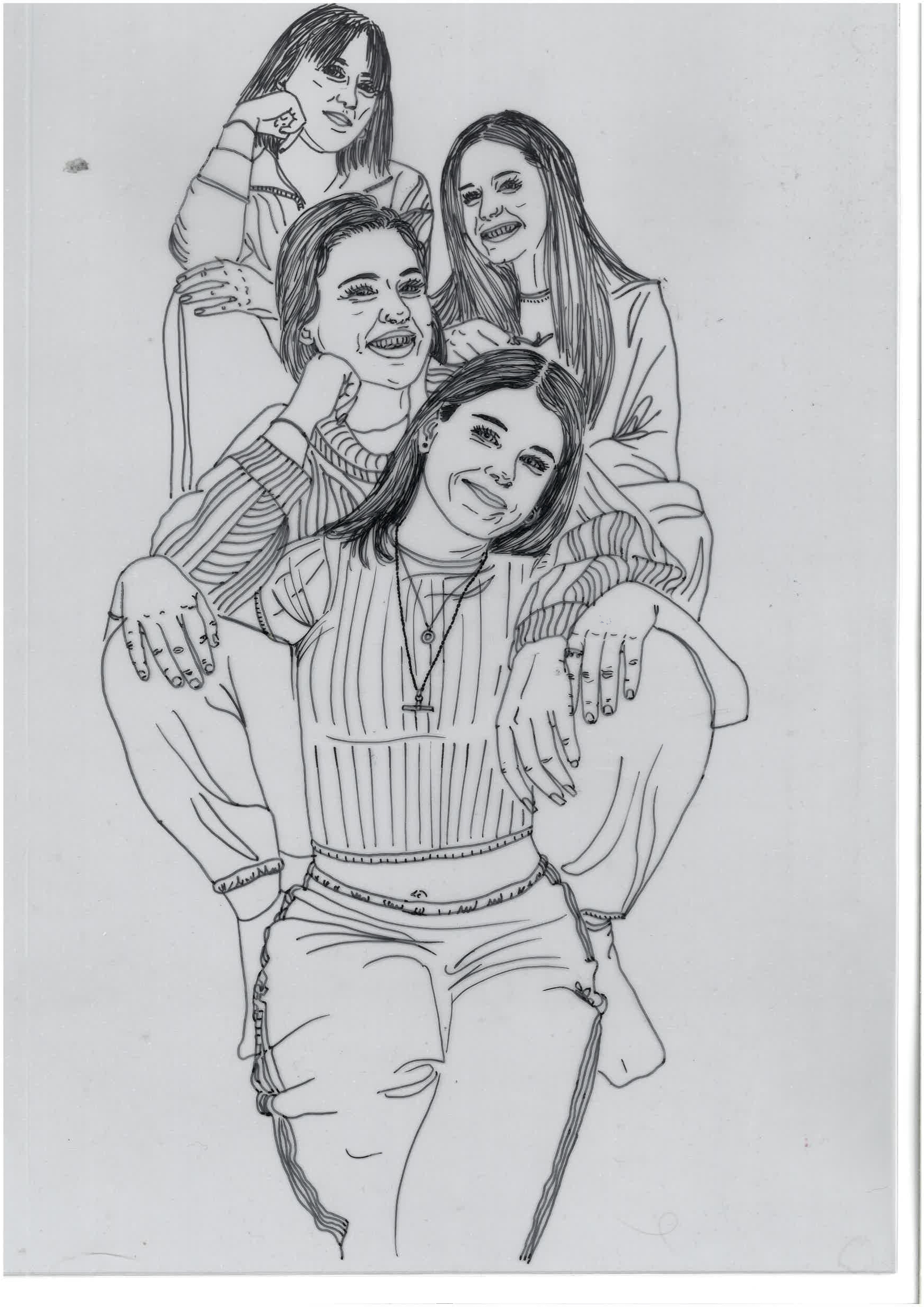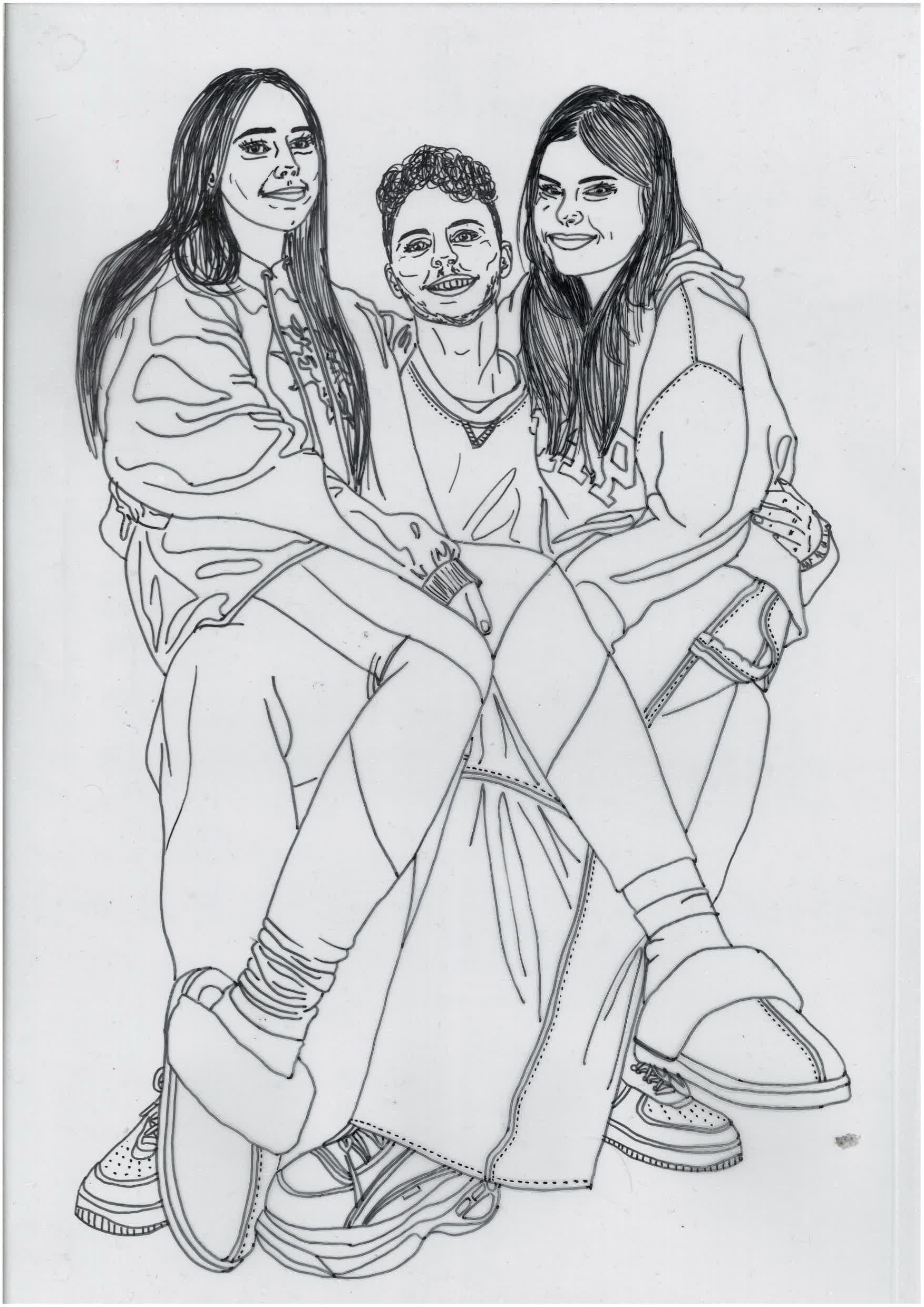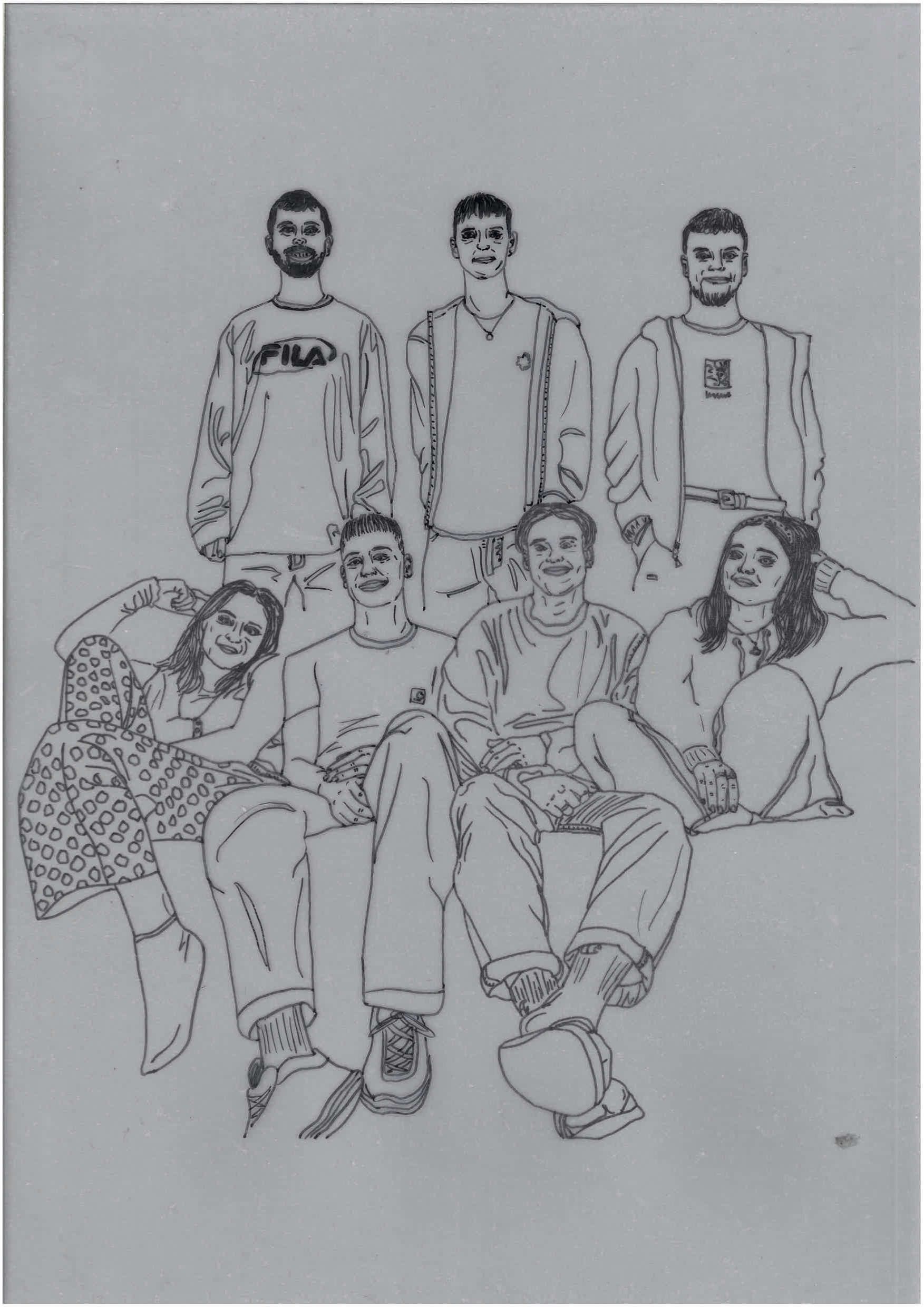 Scans of the completed acetate drawings, all fit together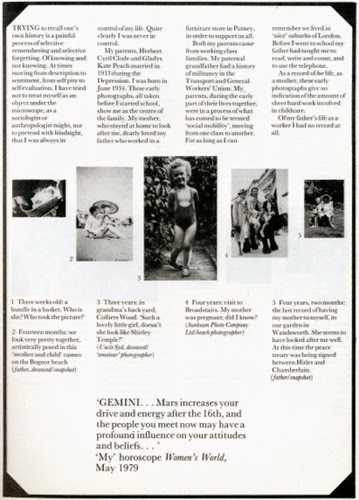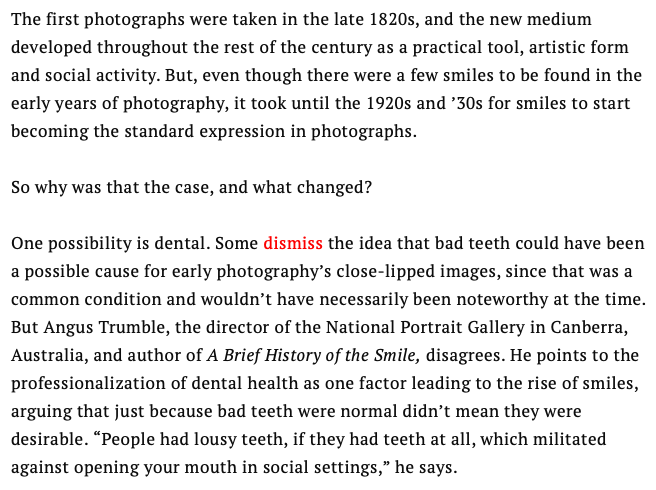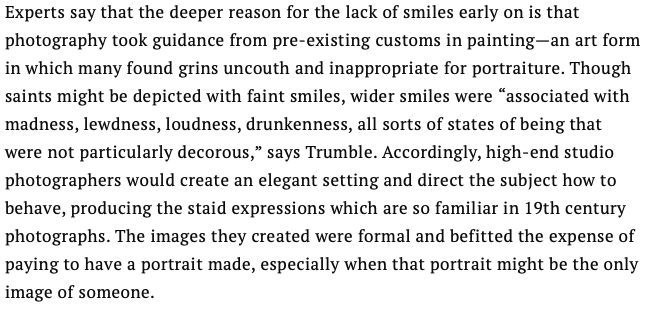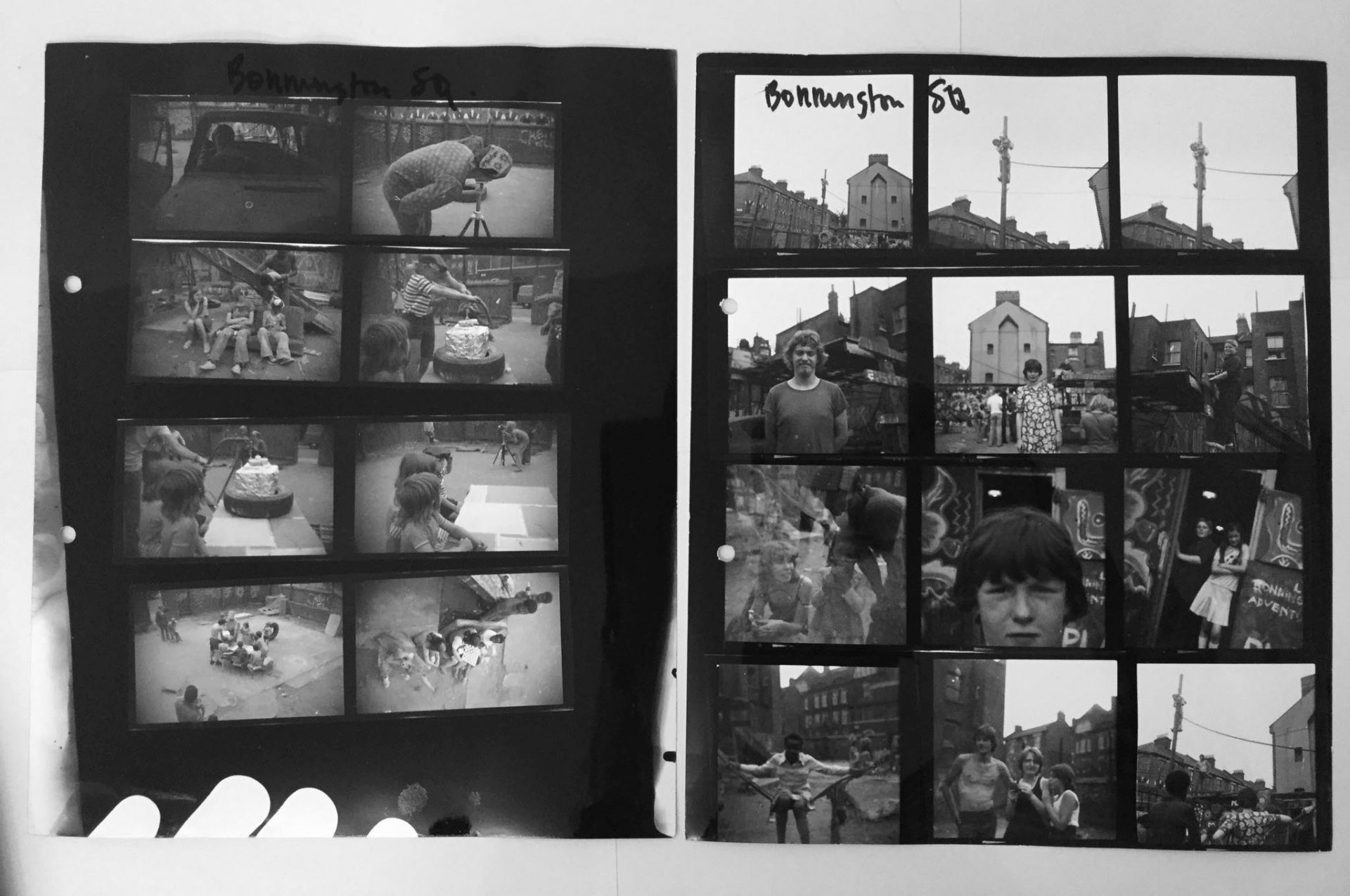 Research on Kinship to do with friendships.
It is a weird thing to live with friends but also act like a family.
You cook, clean and live with each other whilst also looking after each other just like a normal family. But you also go about other activities like going out and drinking that you wouldn't do with your family. Including the fact that you have more similar interest with your friends than your family.
Research also into why people smile or don't smile in photos.
It was interesting to witness how each household posed for their photos and how some groups were more comfortable with eachother than others.
But also who was the most confident out of each group.
Jo Spence
'Beyond the Family Album'
'to better understand how, through visual forms of representation, our subjective views of selves, and others, are structured and held across the institutions of media, and through hierarchical social relationships.'

Spence identified popular photography as the complex site of ideological negotiation between family, class, gender and social life. She emphasised the need for a 'counter-photography' of the family, one that breaks with the strict conventions of popular photography, to portray a more realistic representation of family life. She critiqued how most family photography is reduced to a limited set of typifying narratives and how much of what constitutes family life remains undocumented. She advocated collaboration between participants, willing to engage with questions of sexuality and family relations.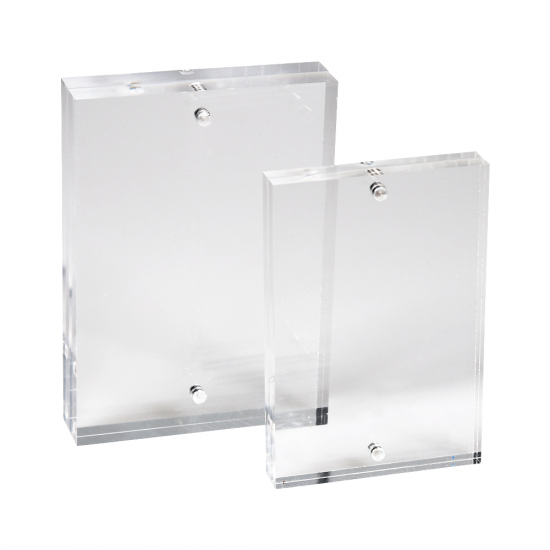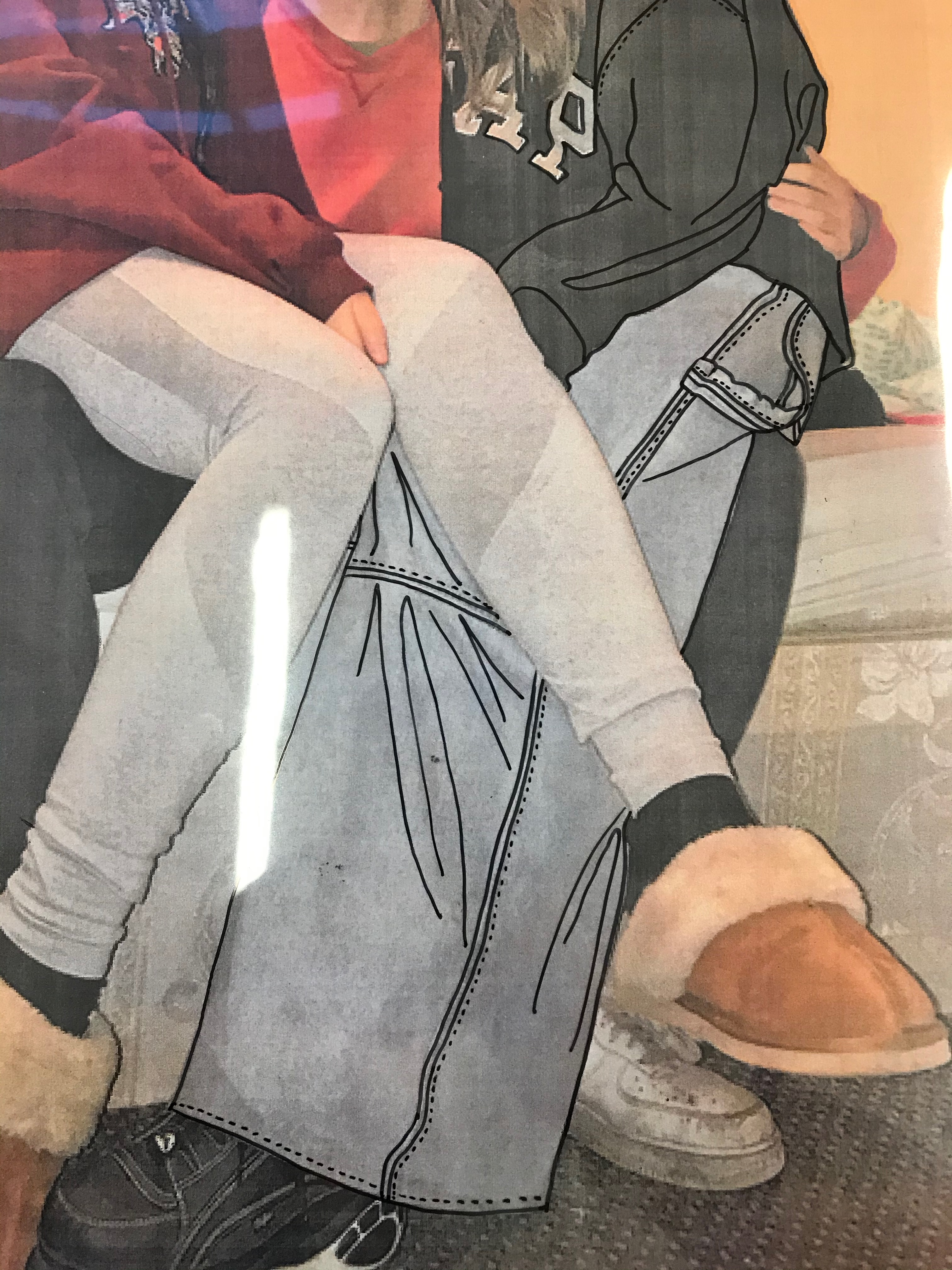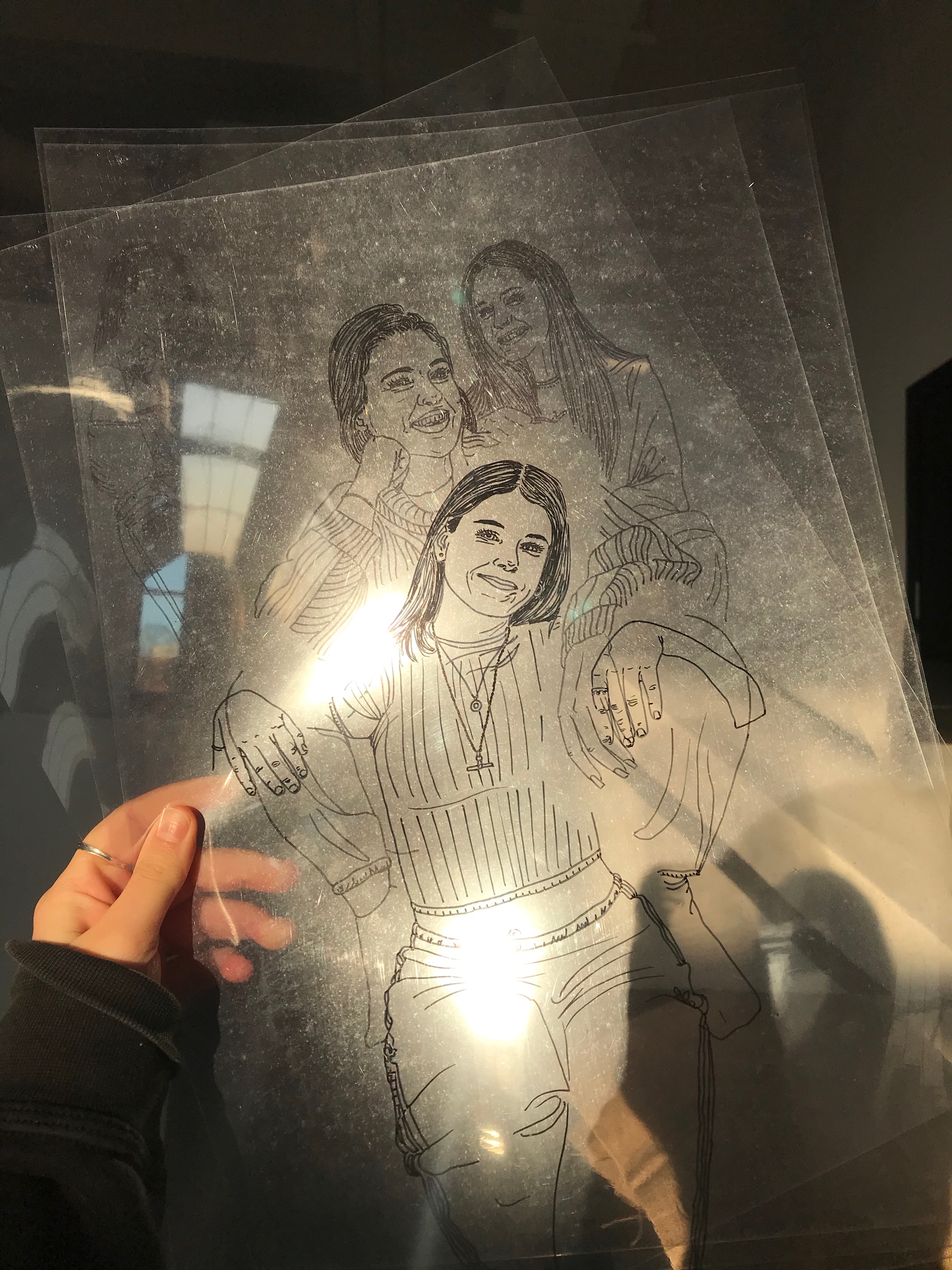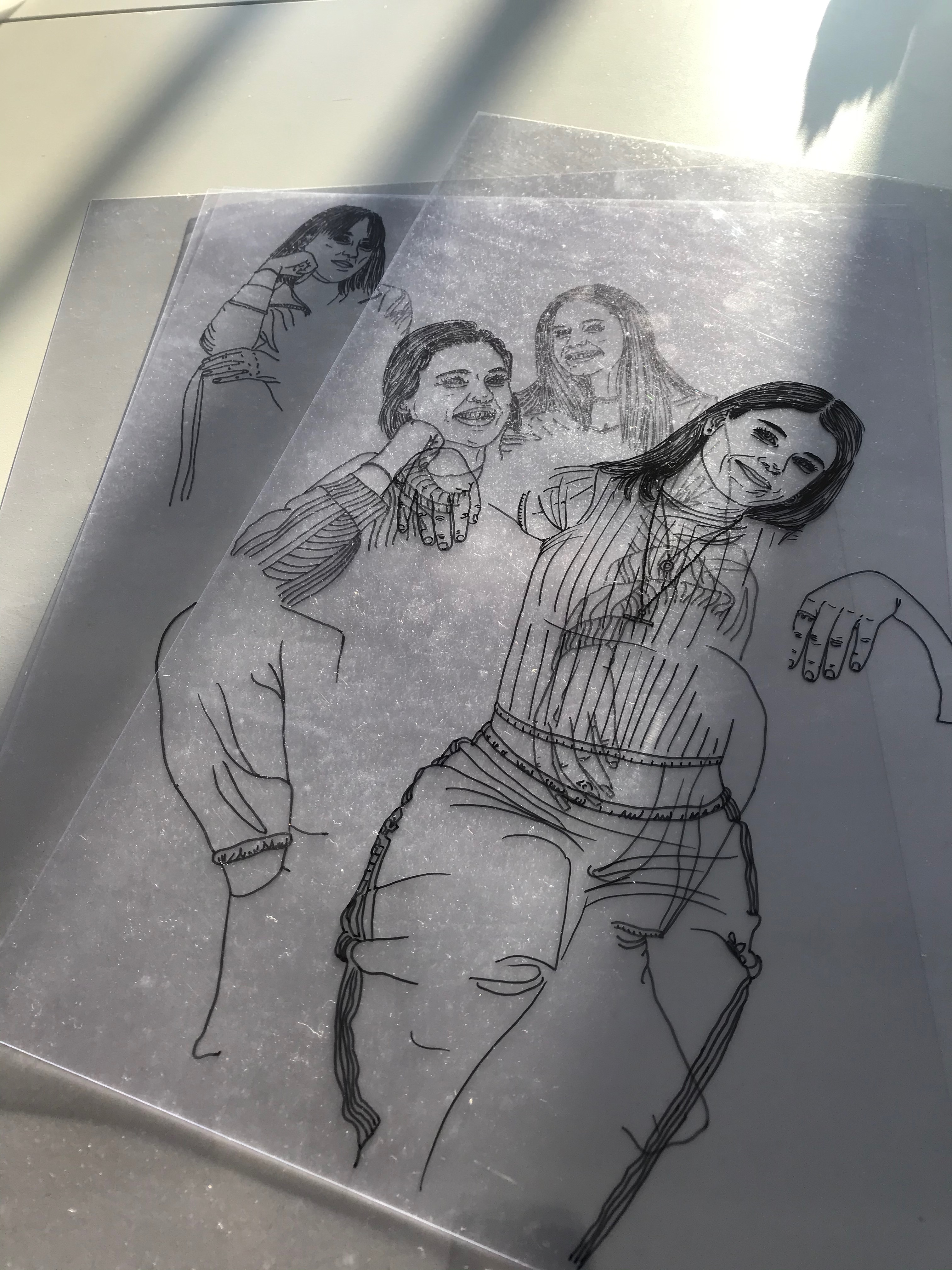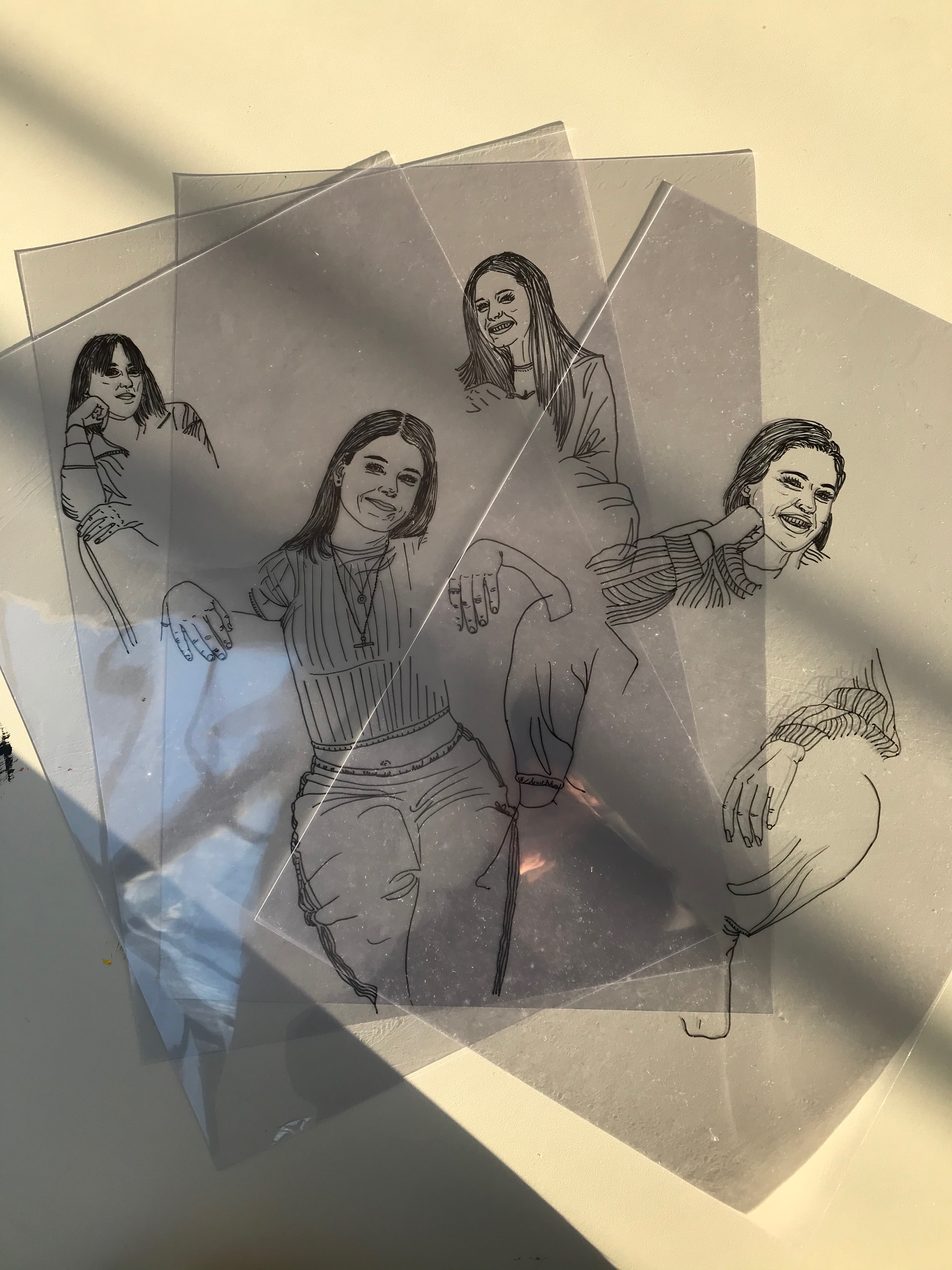 Making Process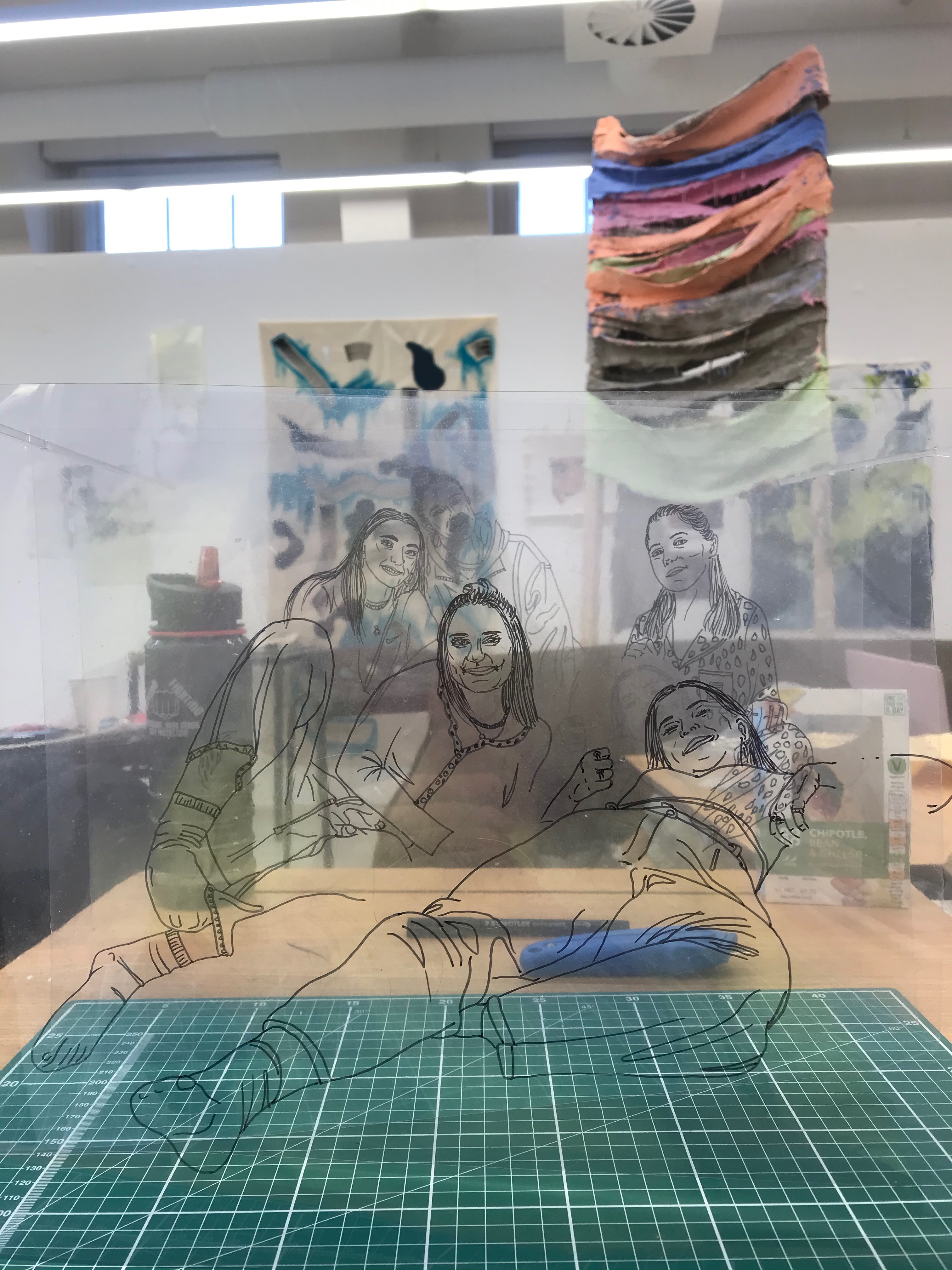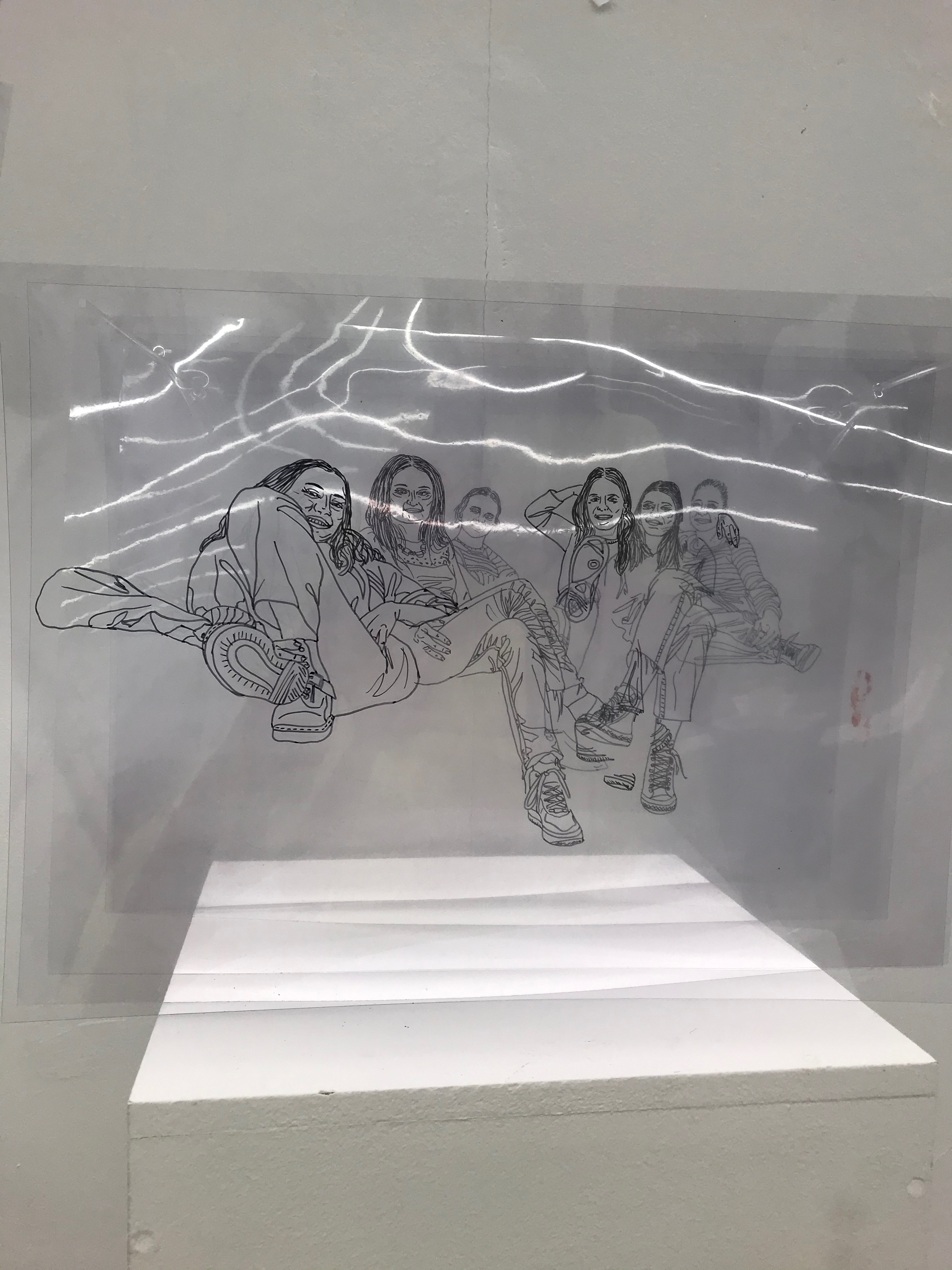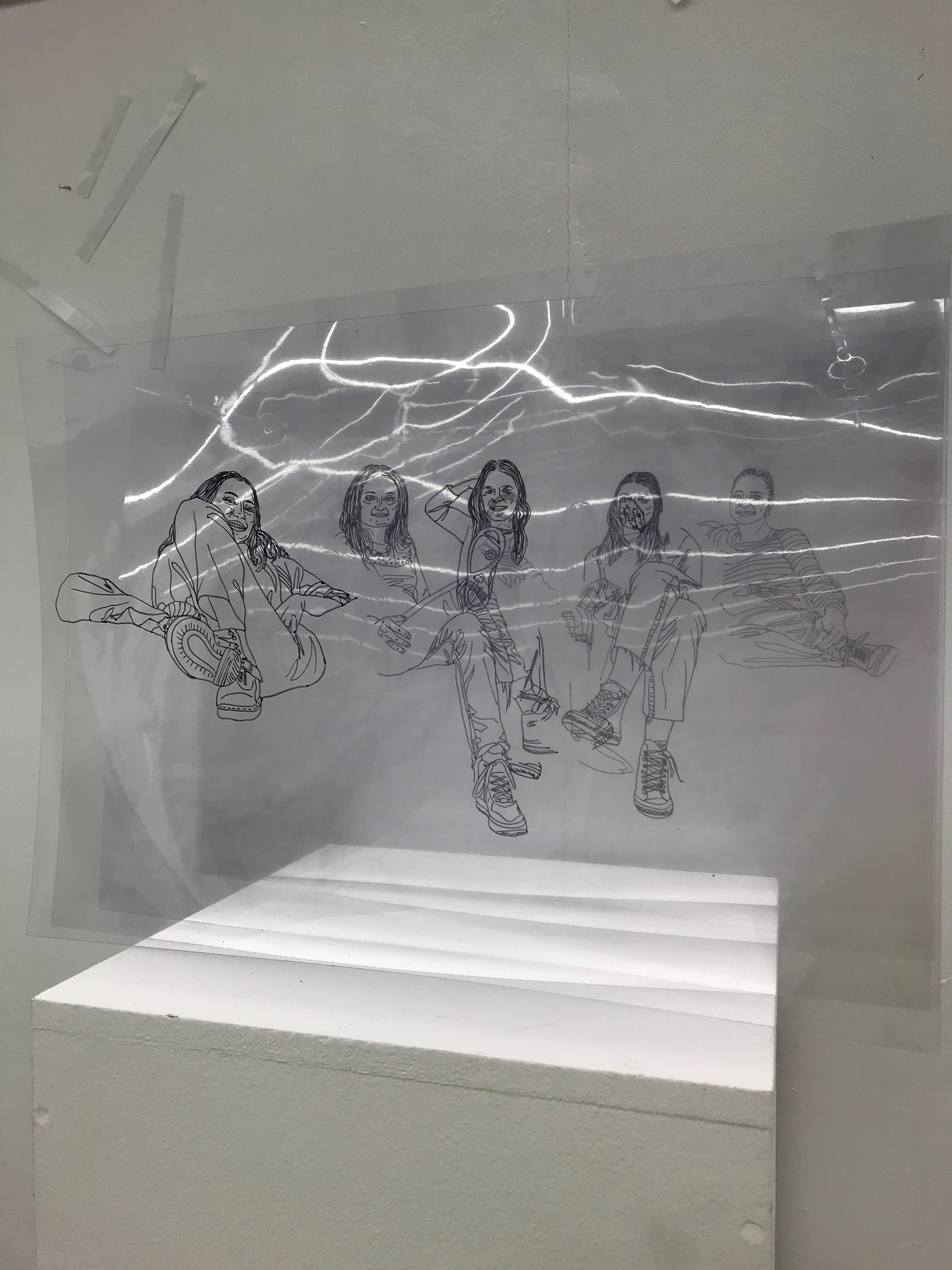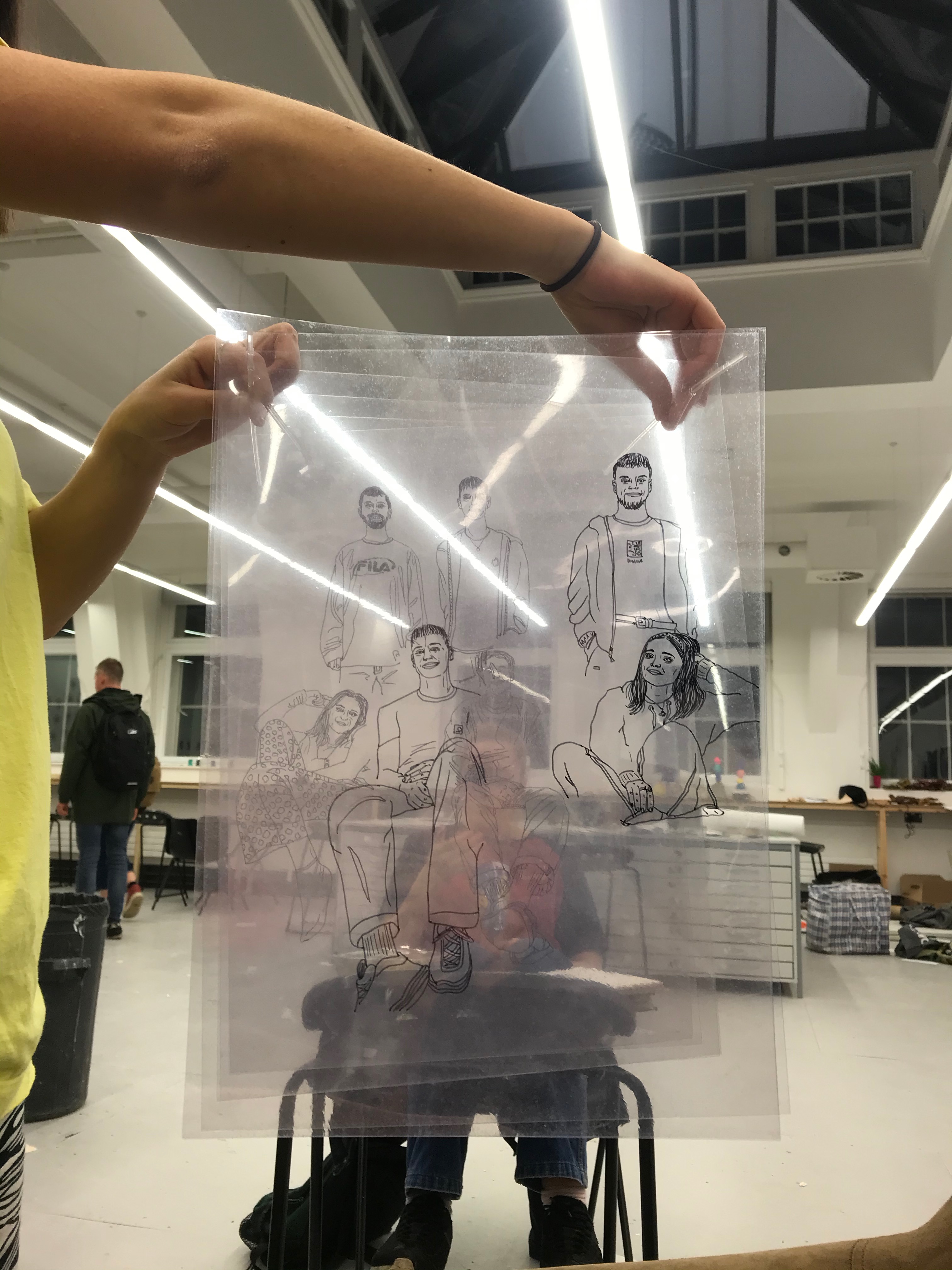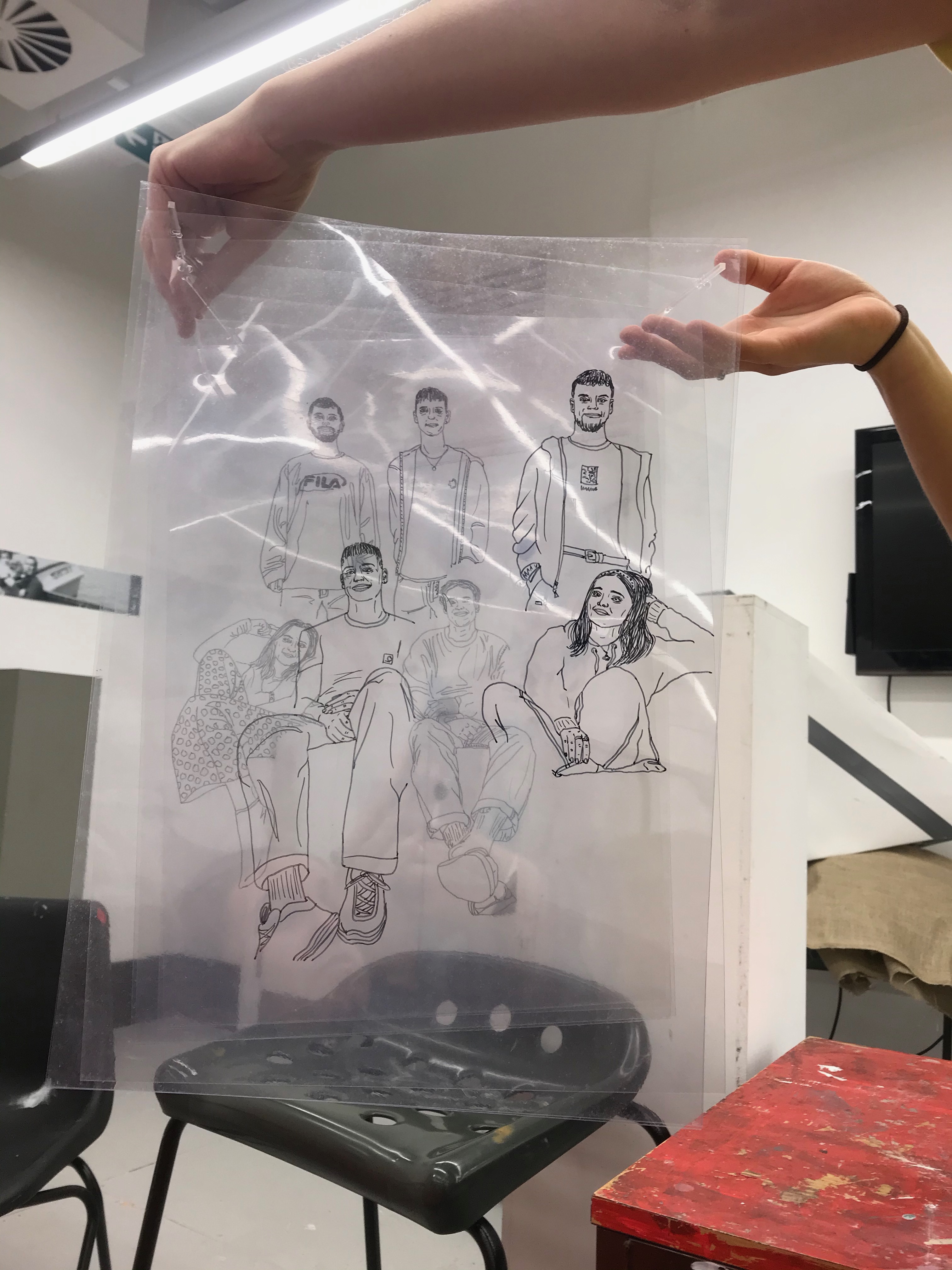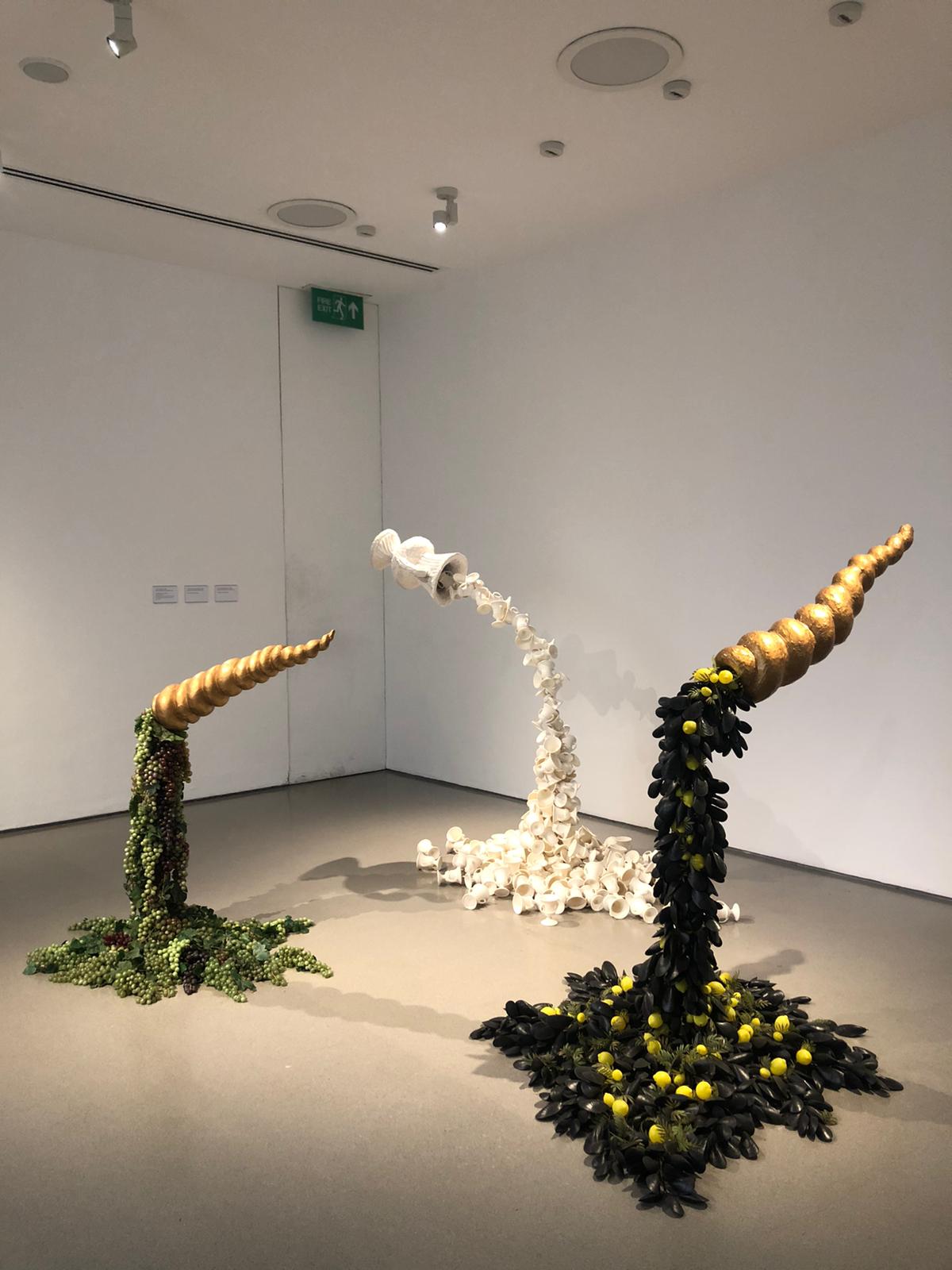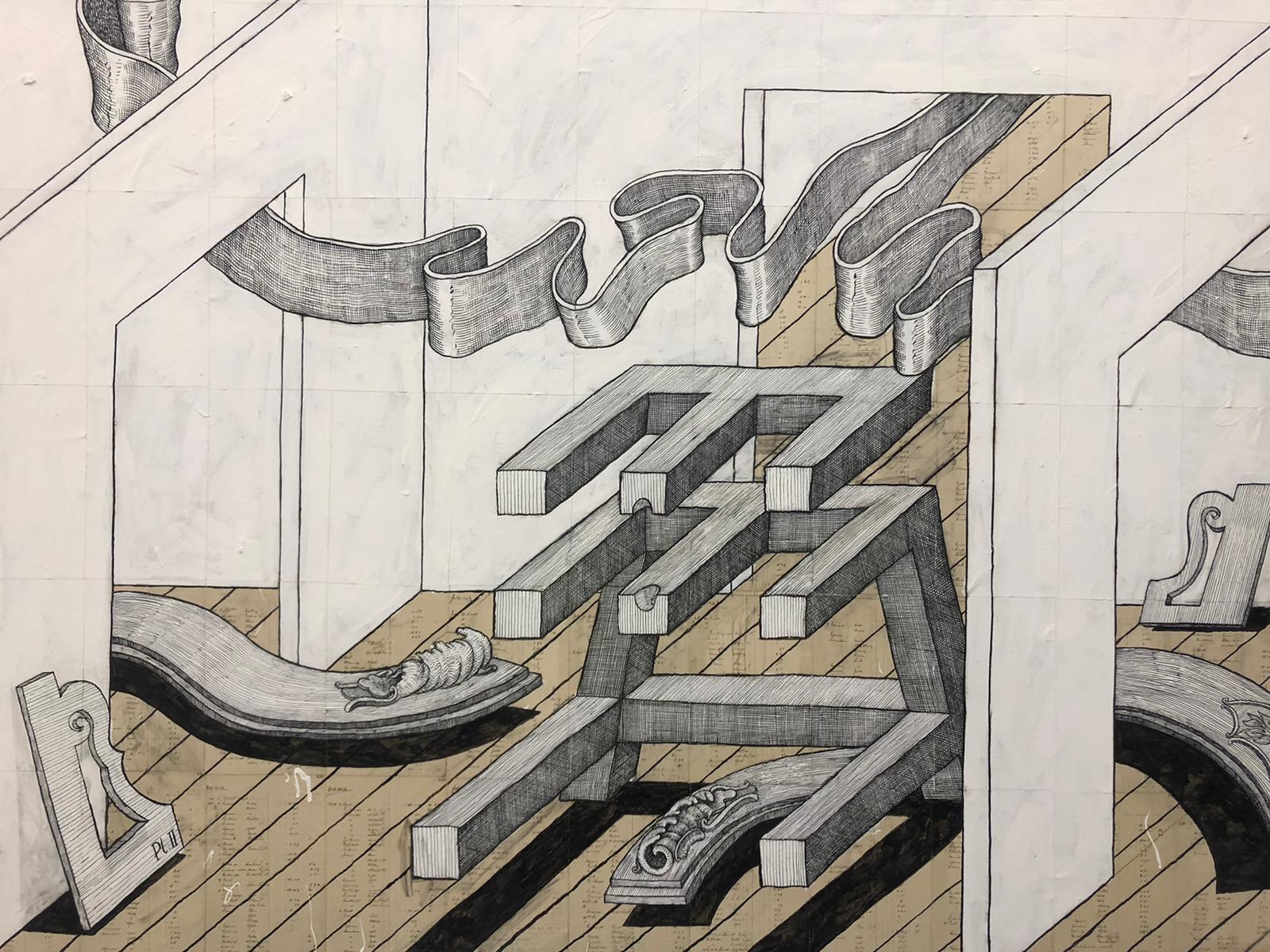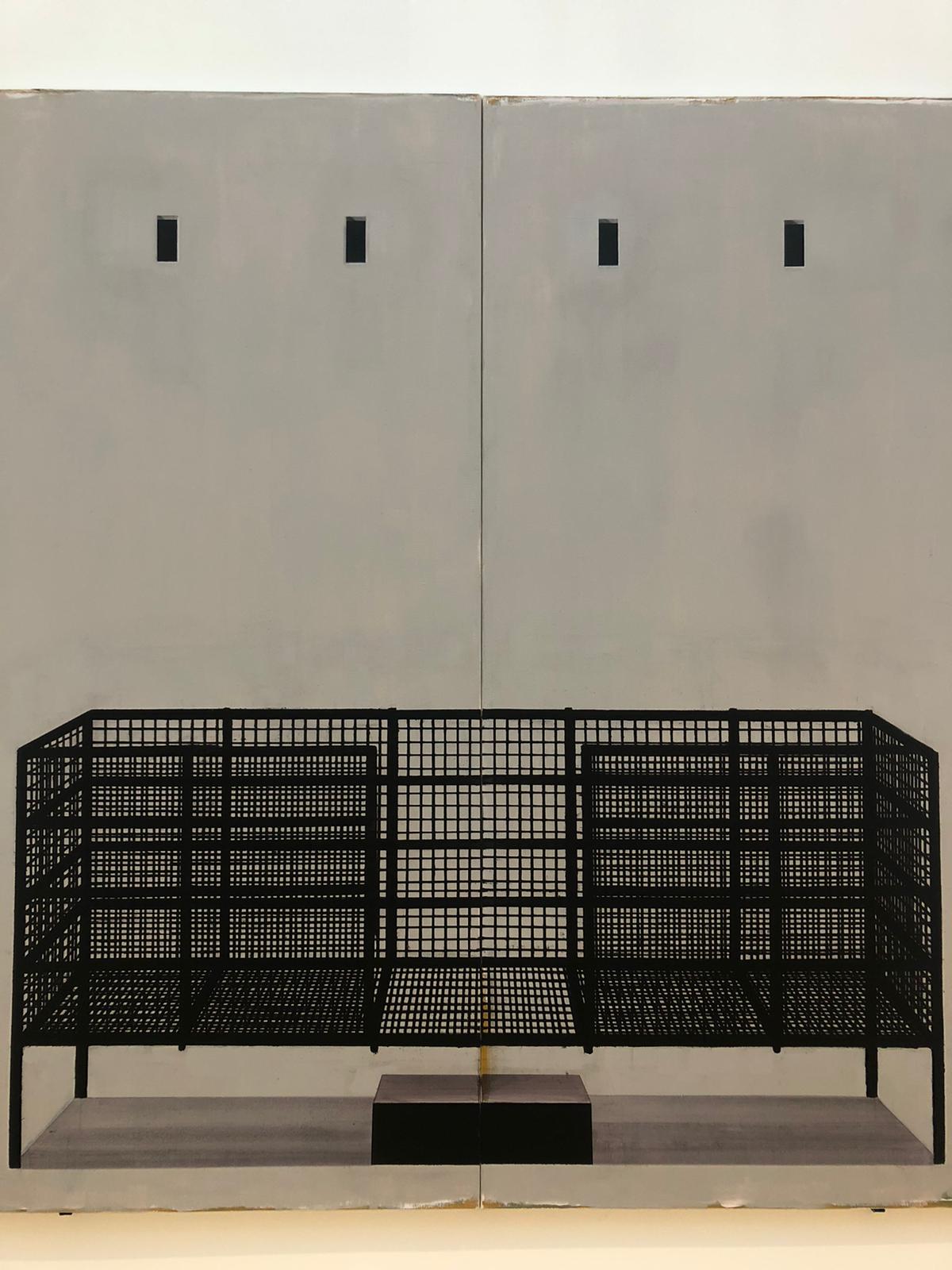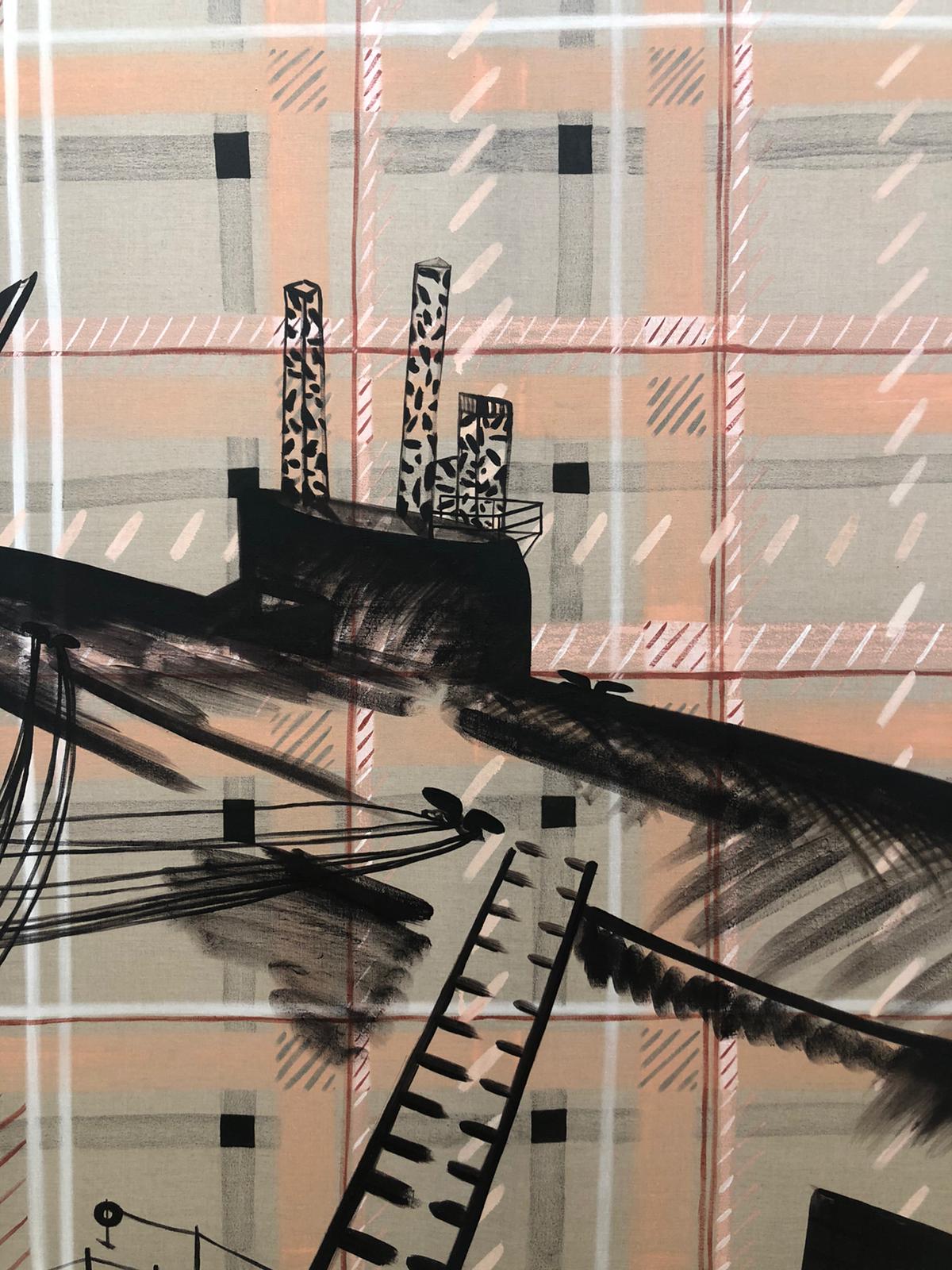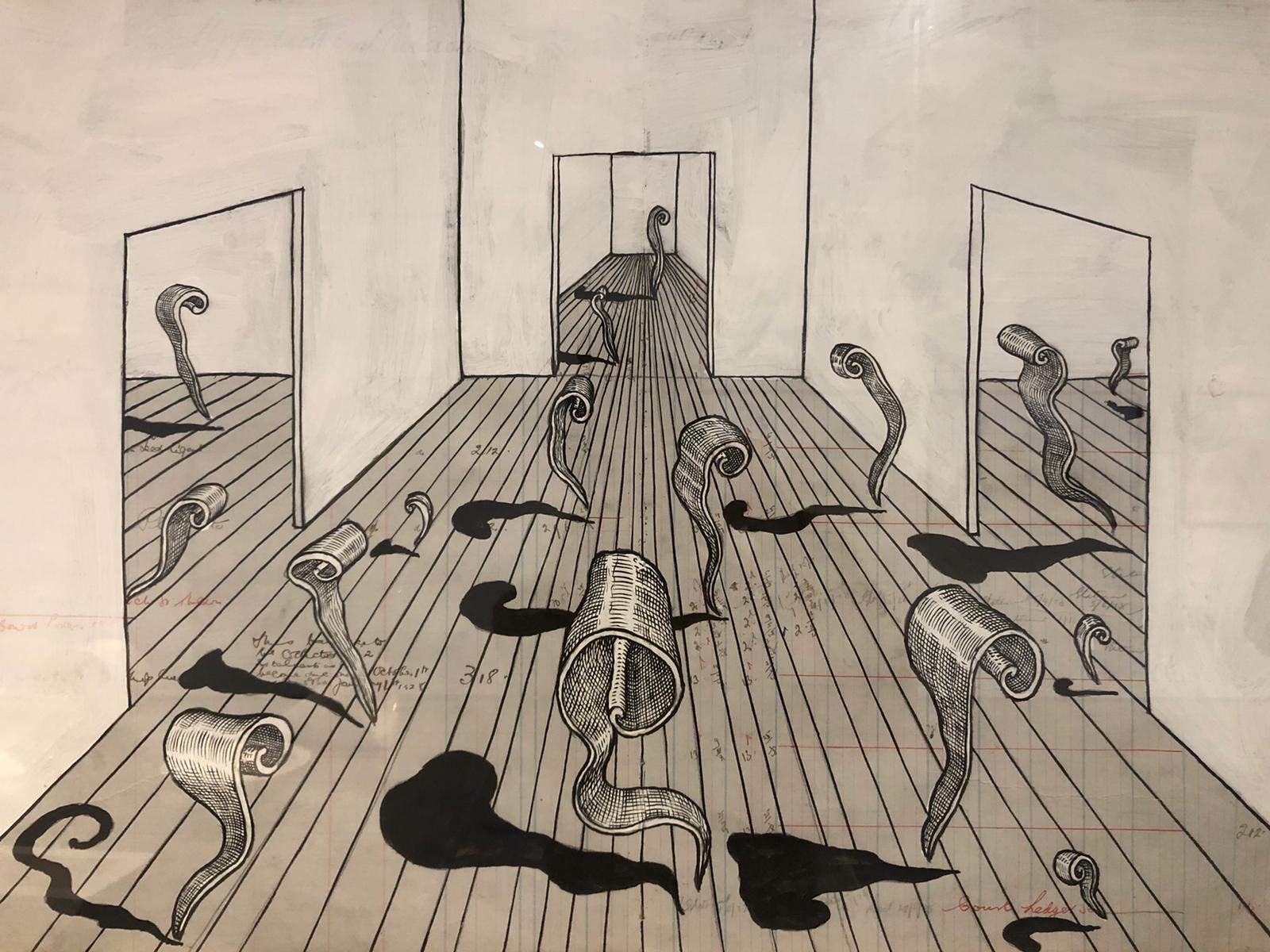 Edward Allington Exhibition at Henry Moore Institute
Slow Painting Exhibition at Leeds Art Gallery
Both exhibitions were interesting to go and see whilst making my acetate hangings.
I was able to appreciate and recognise the line, proportion and suspension used in both exhibitions.
Allington's works were especially inspiring because of his use of layering.
Experimenting with hanging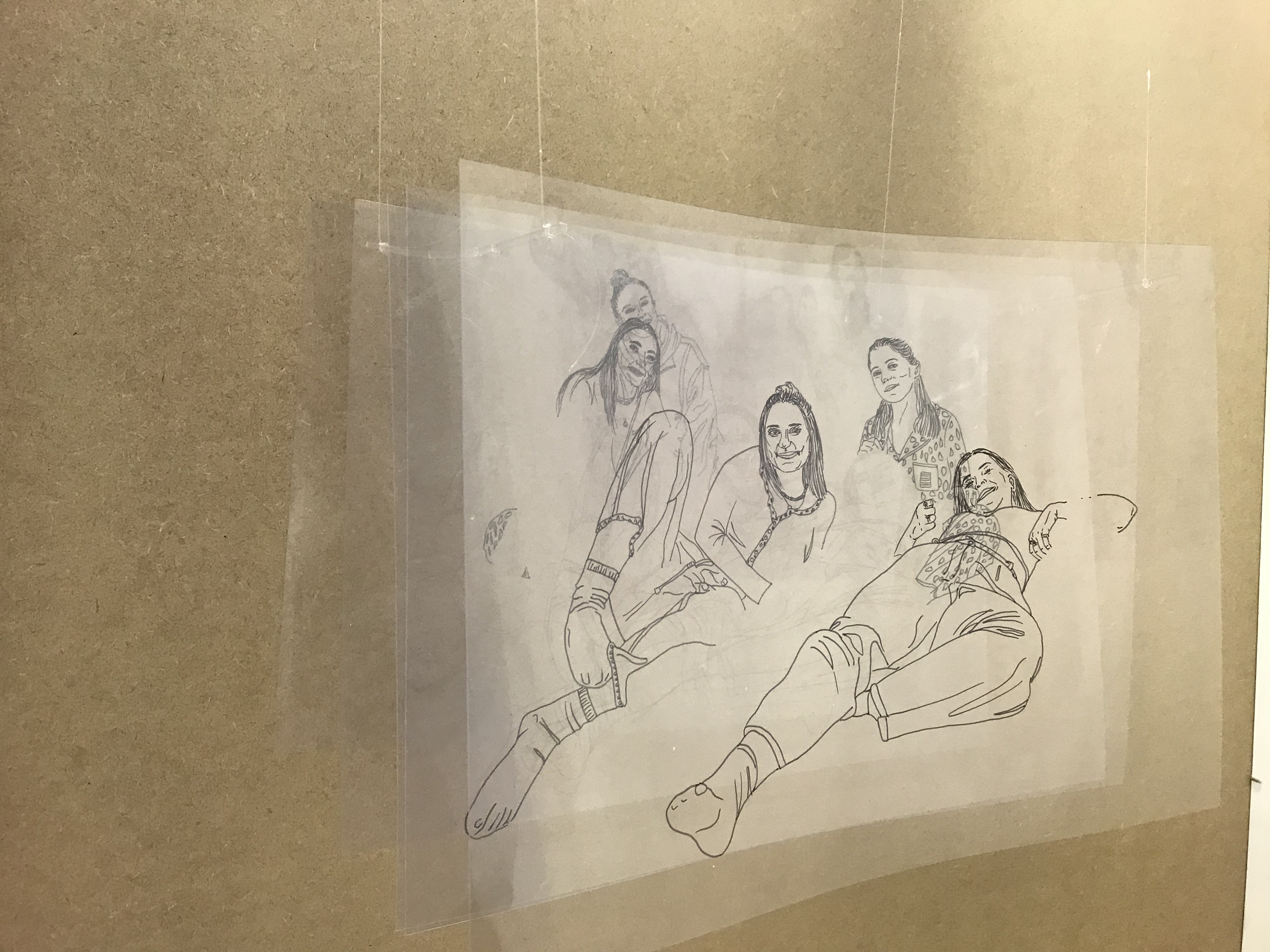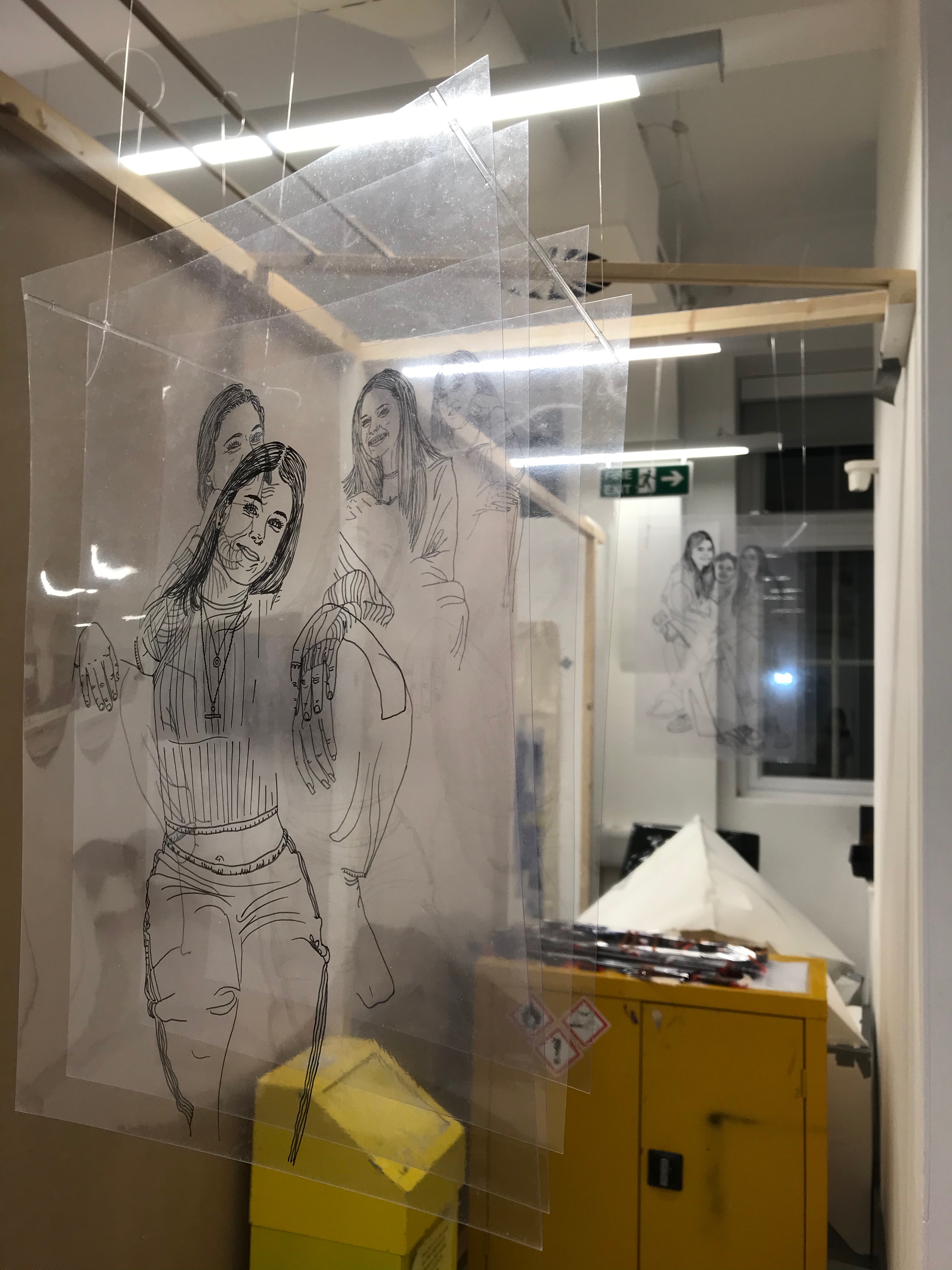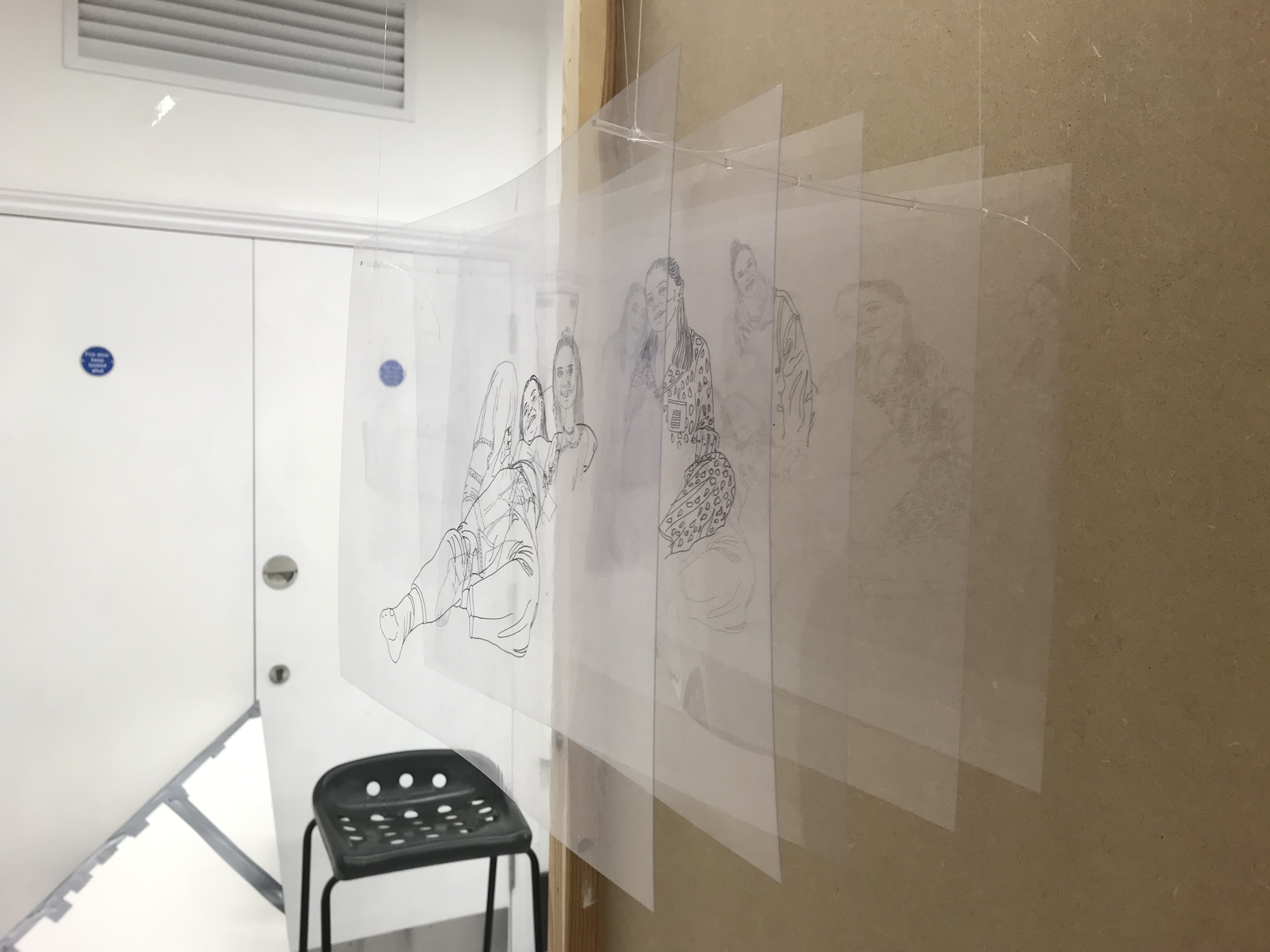 Further Poster Work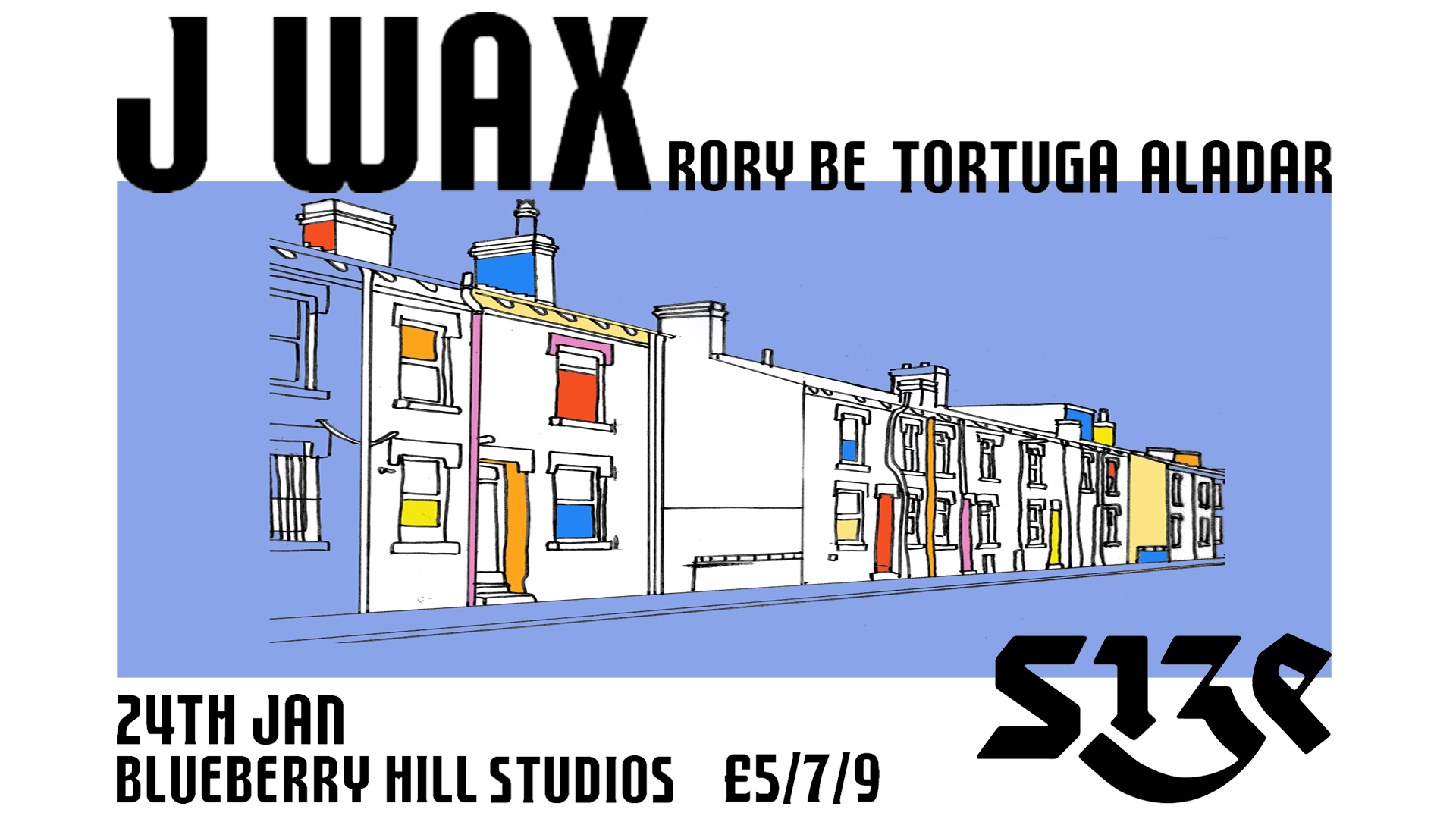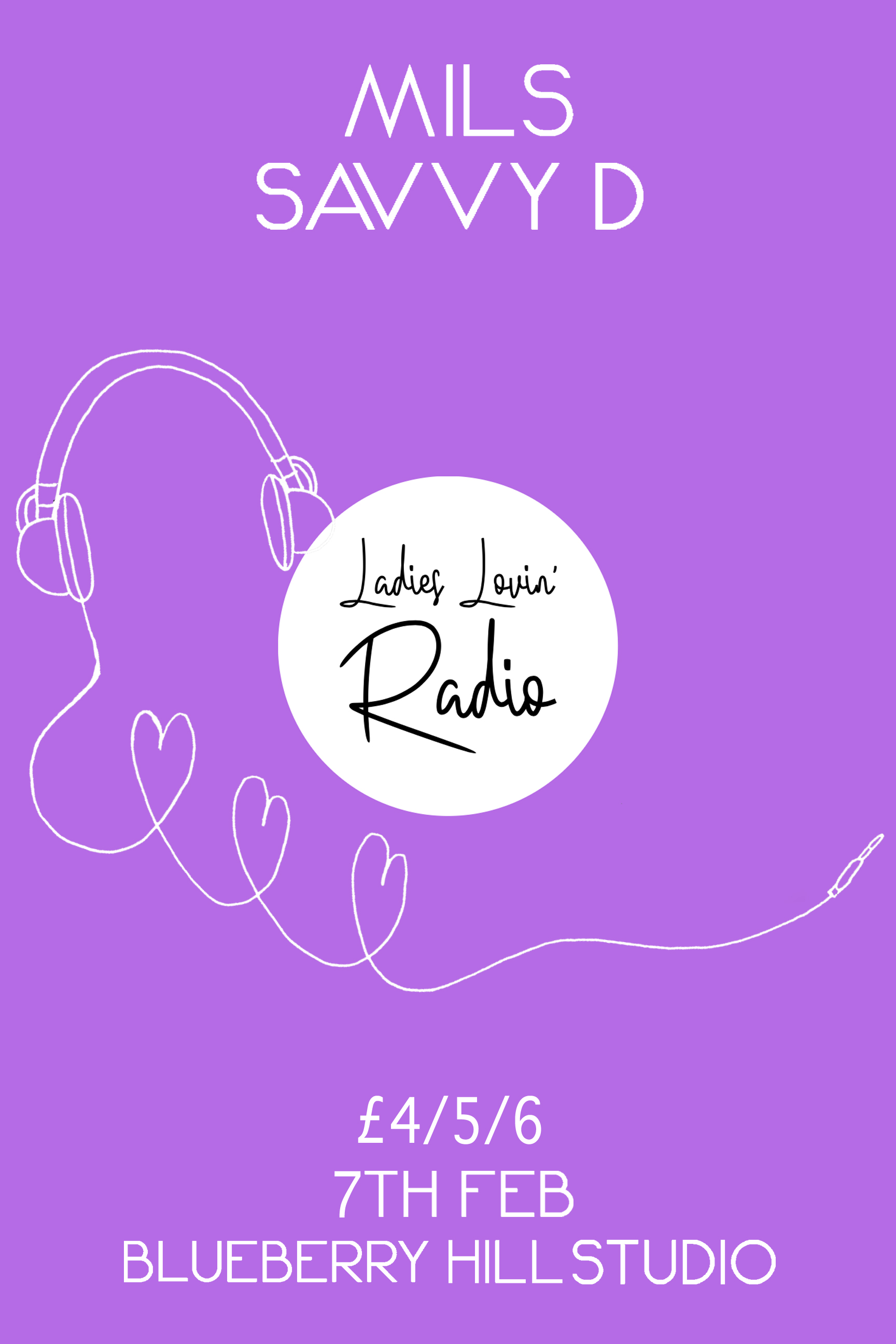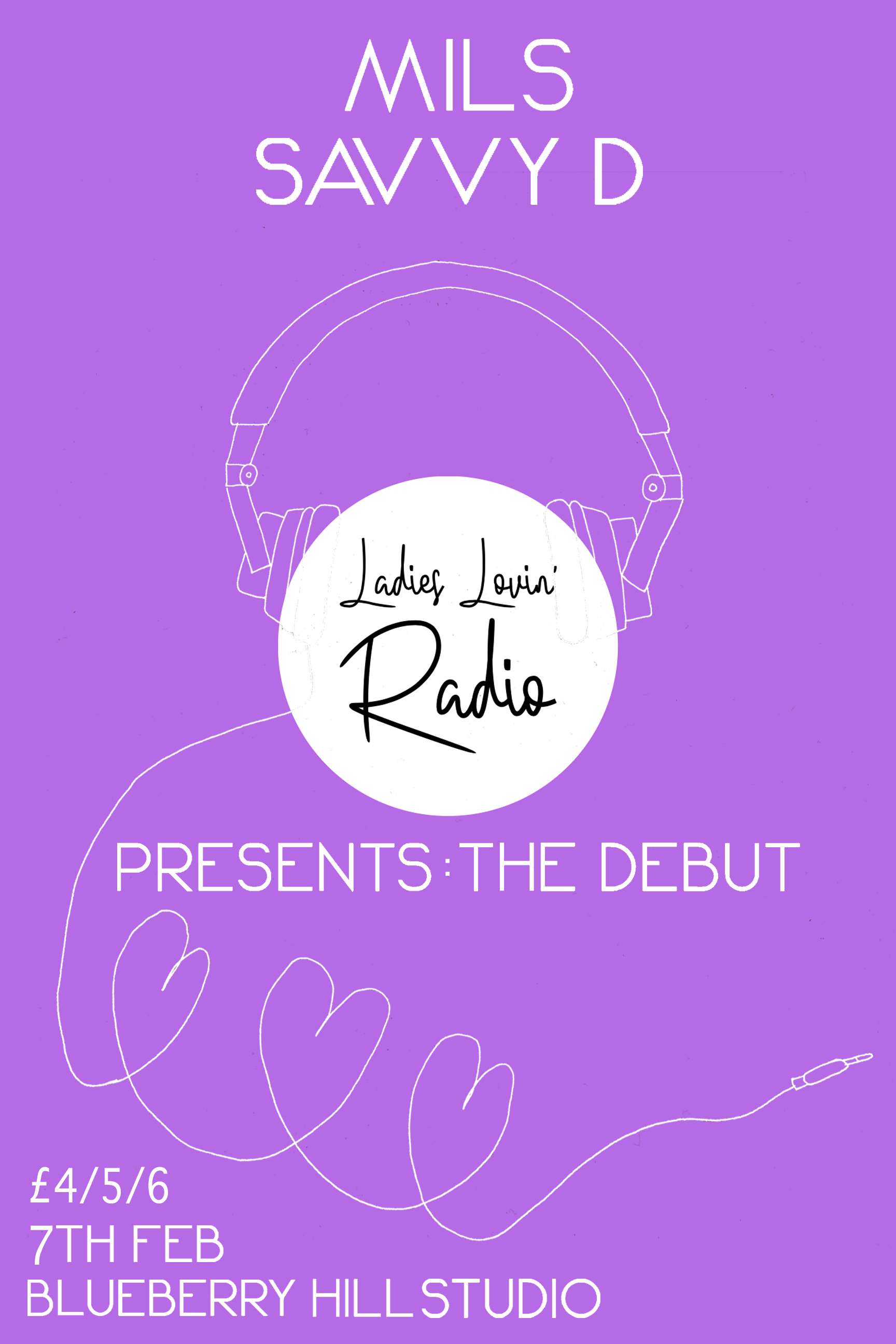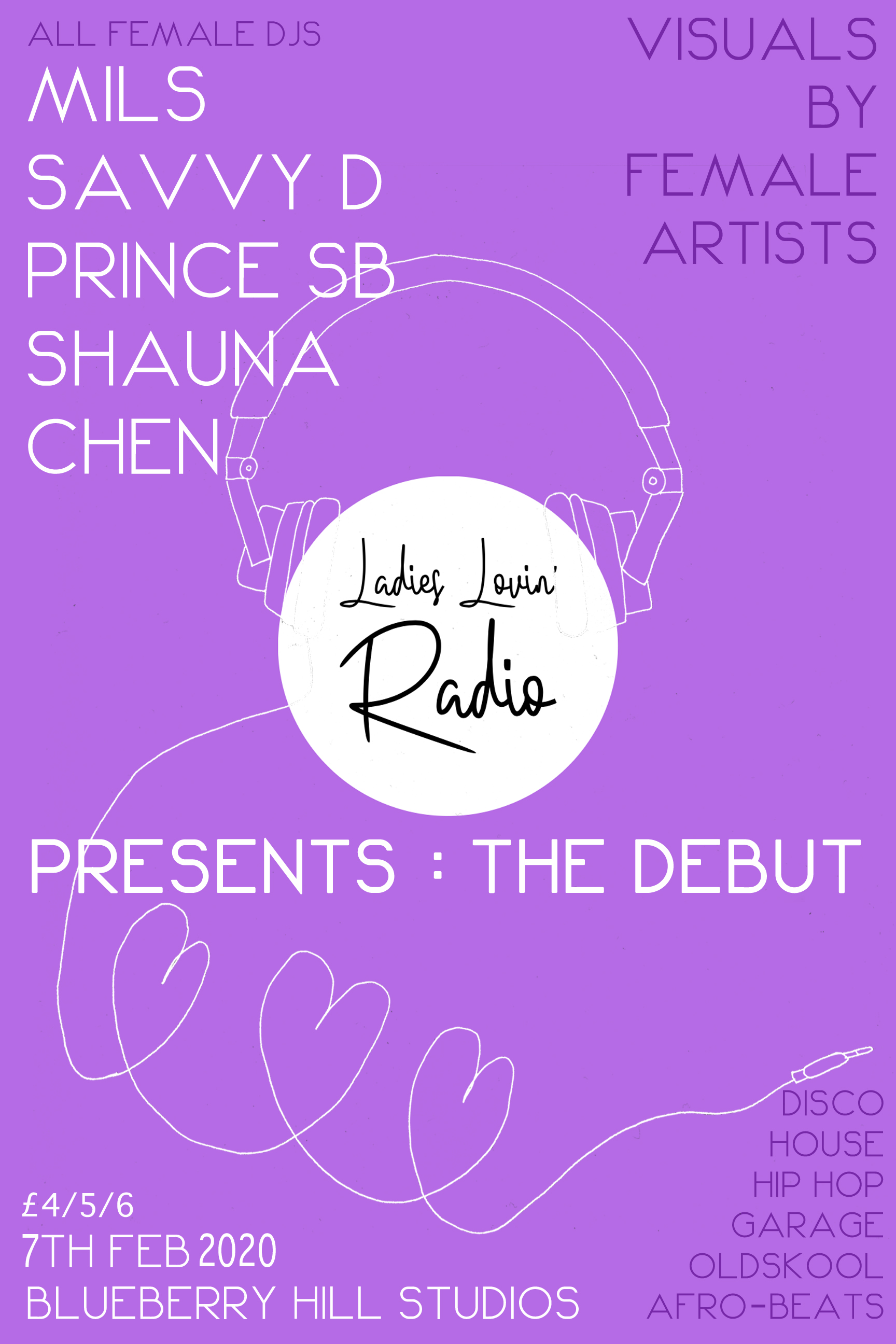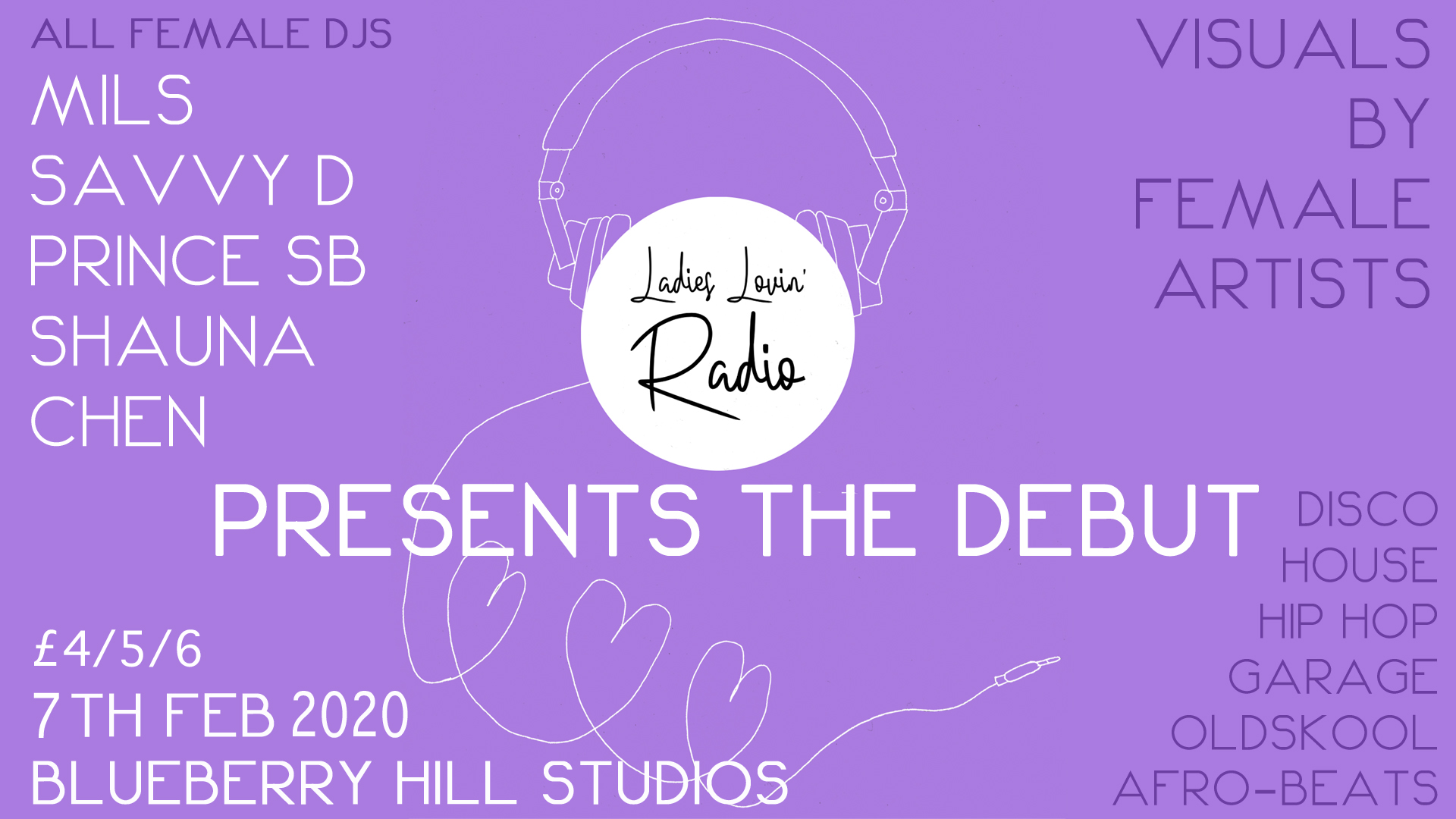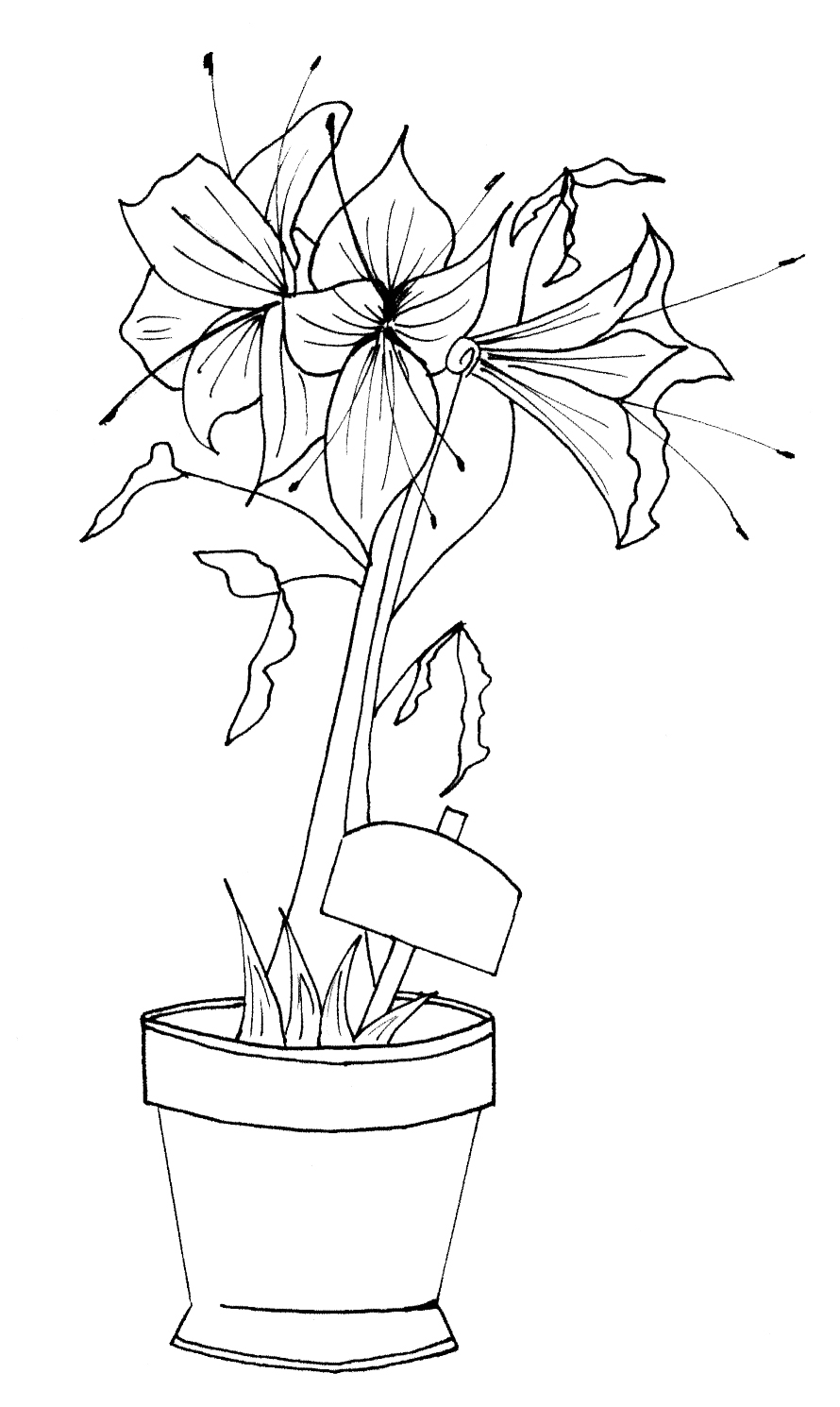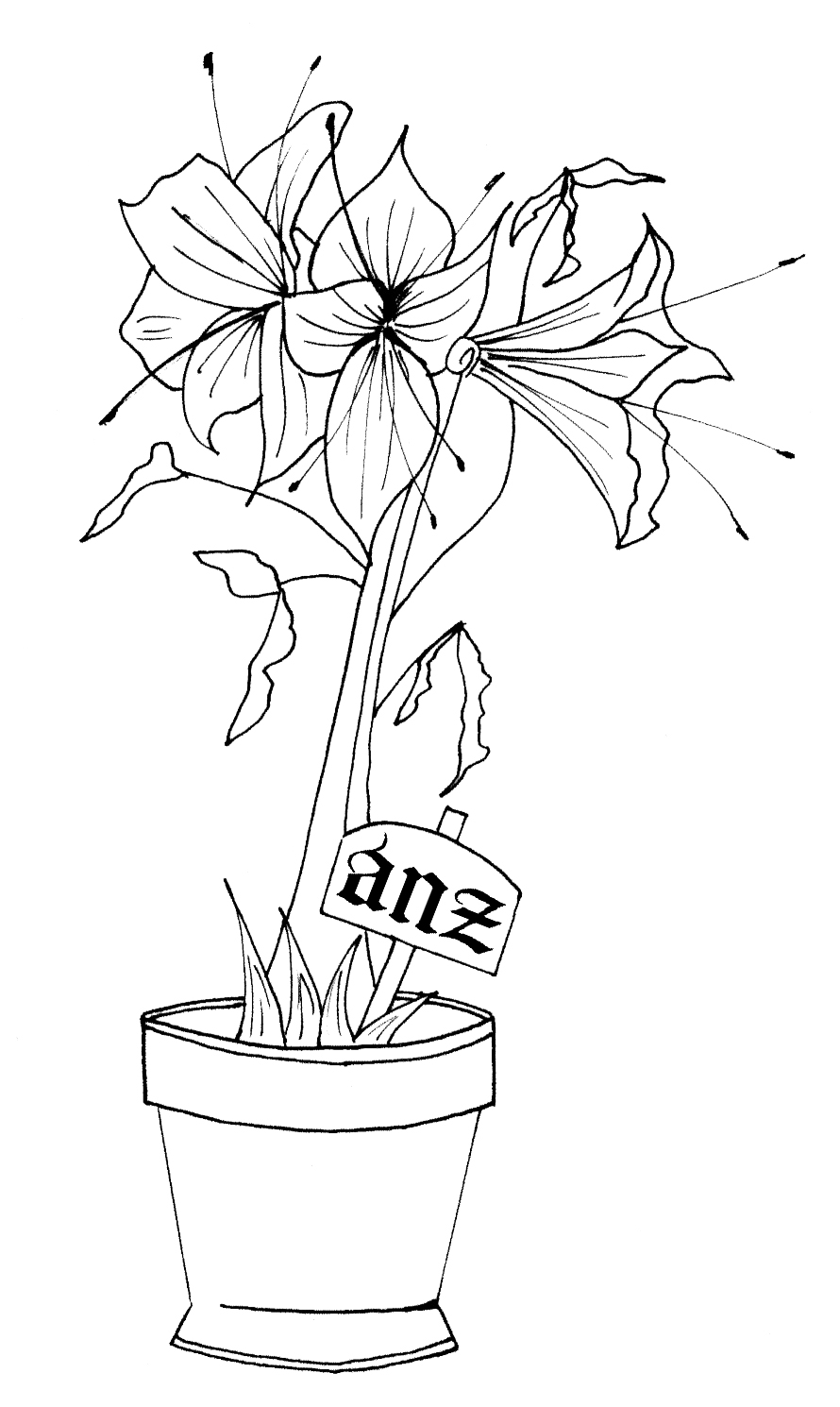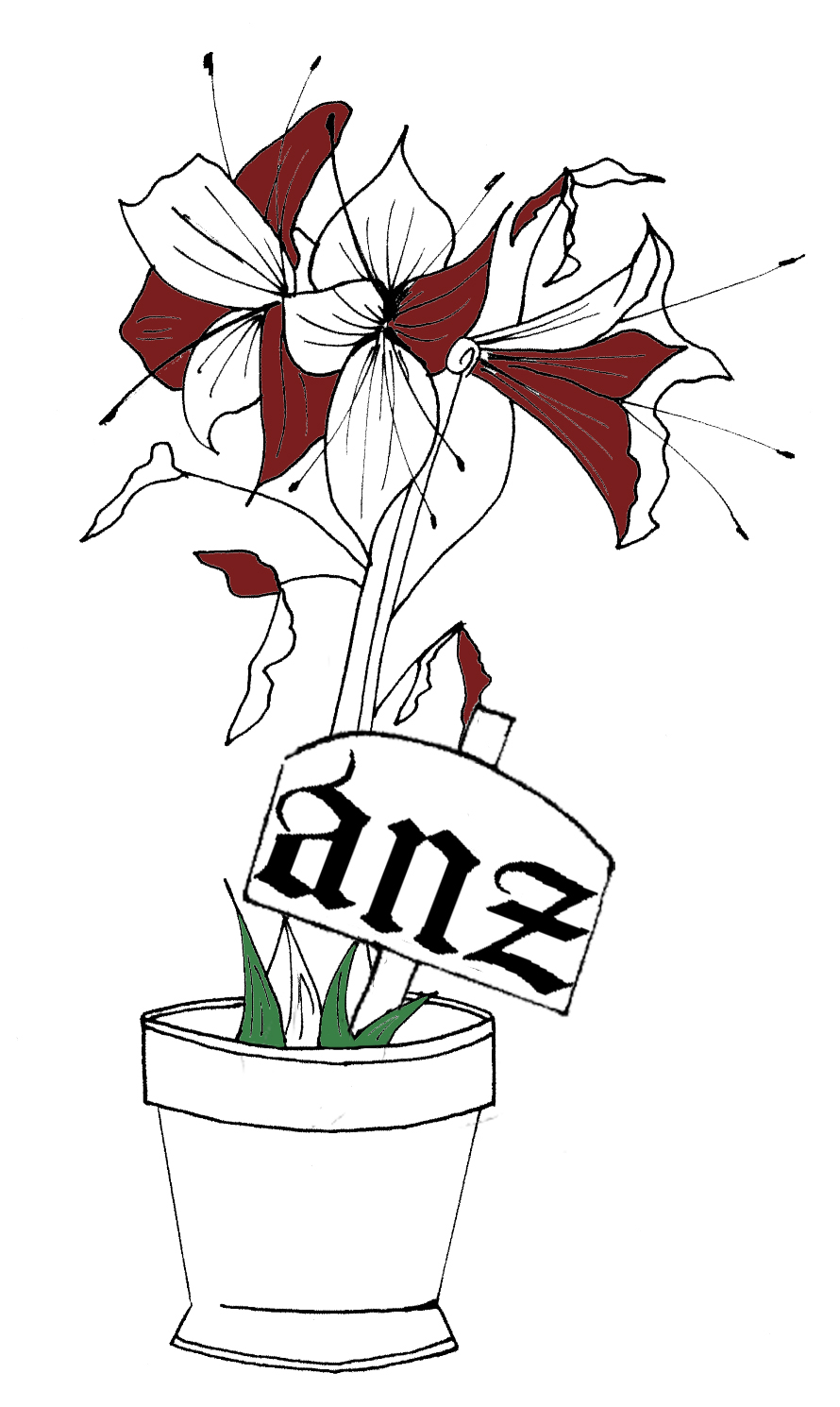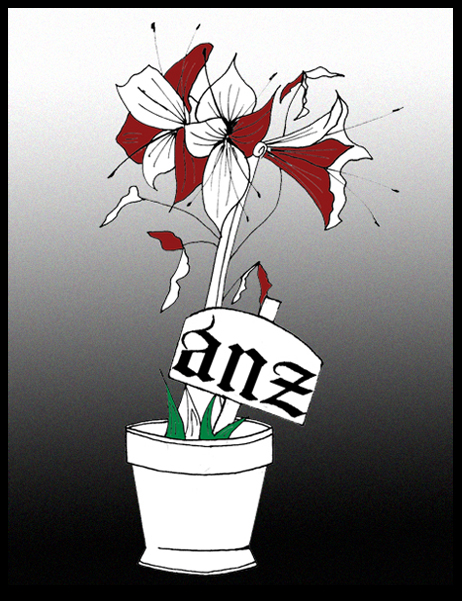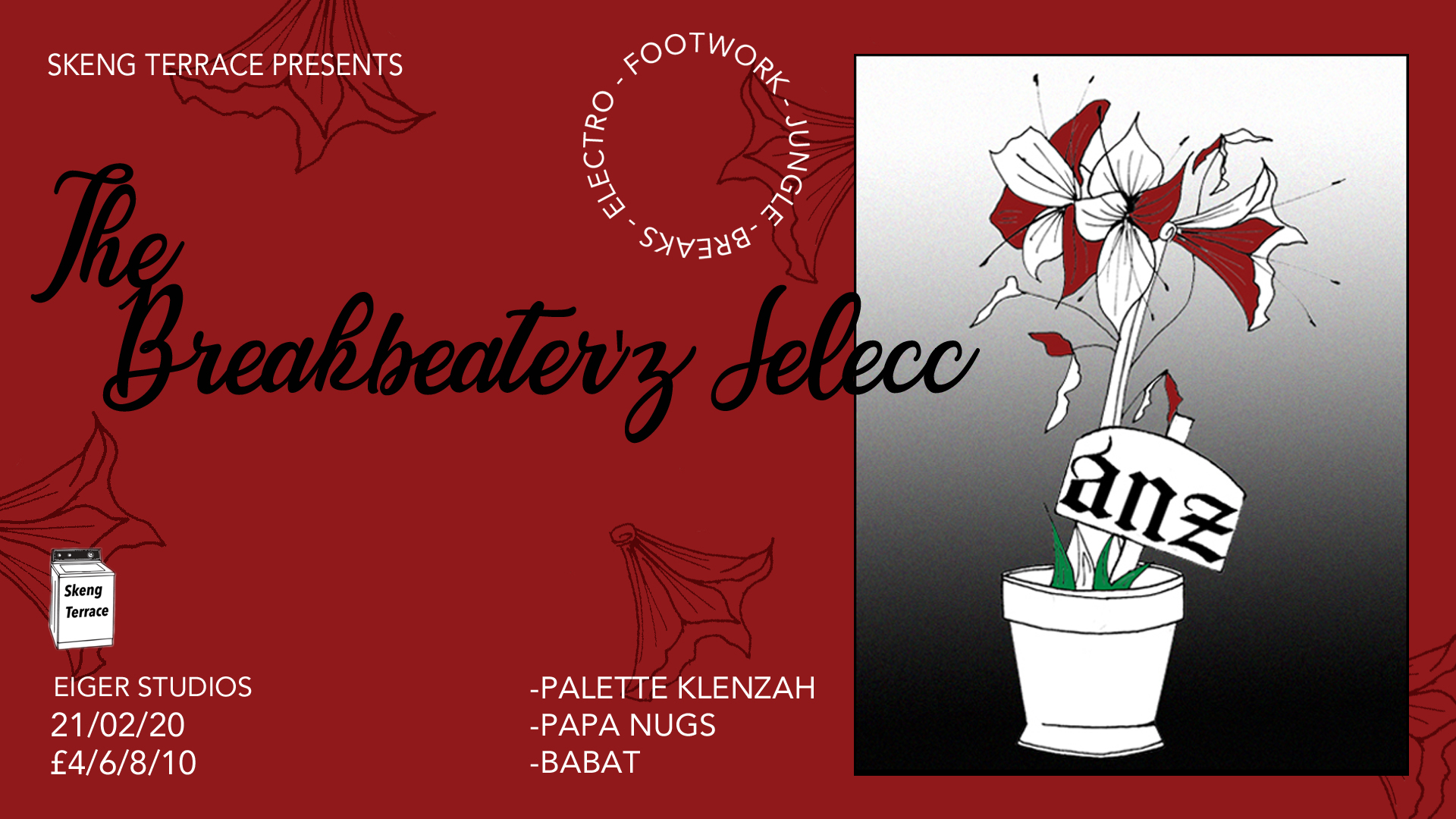 COMFY exhibition & Open Studios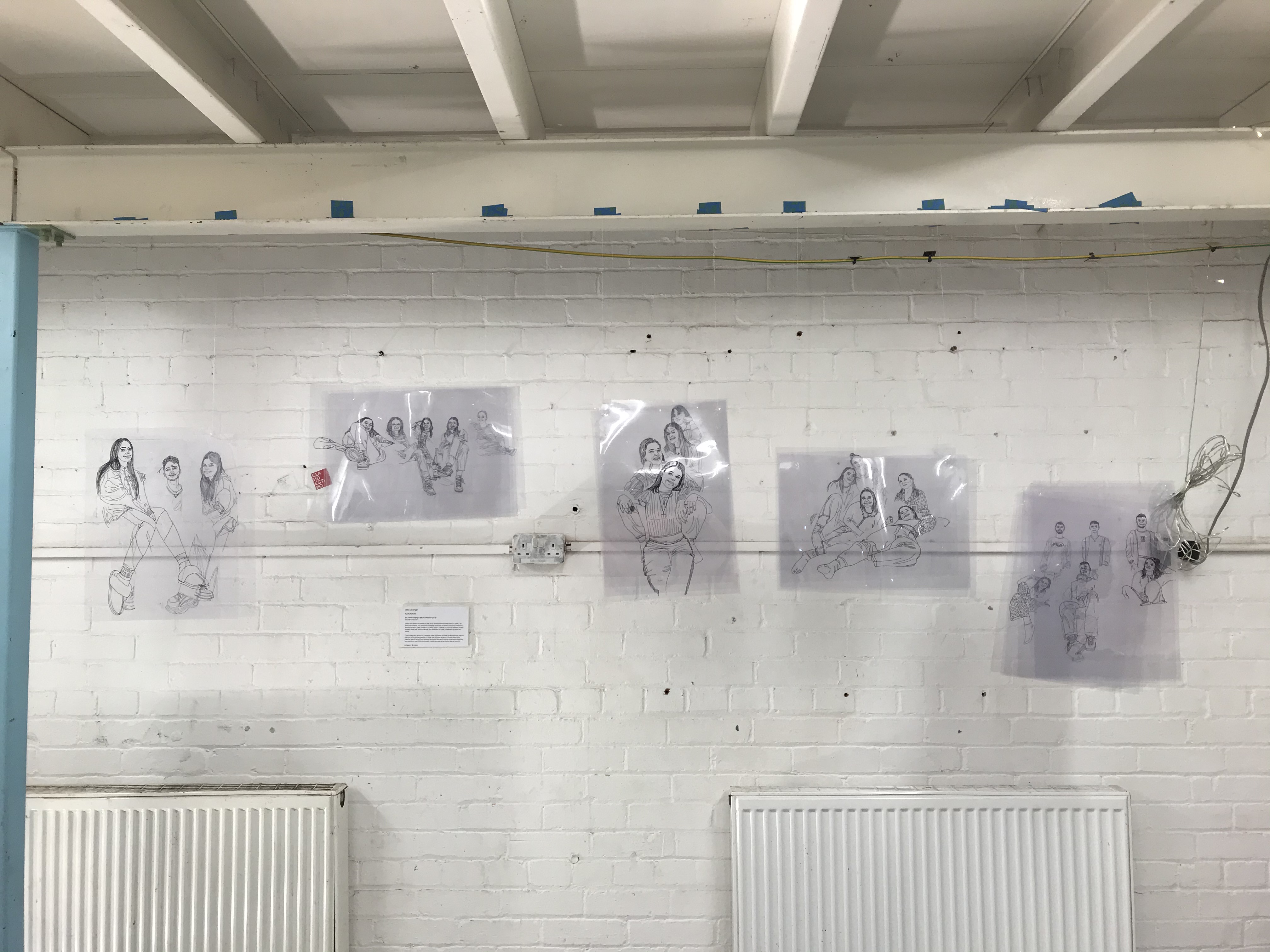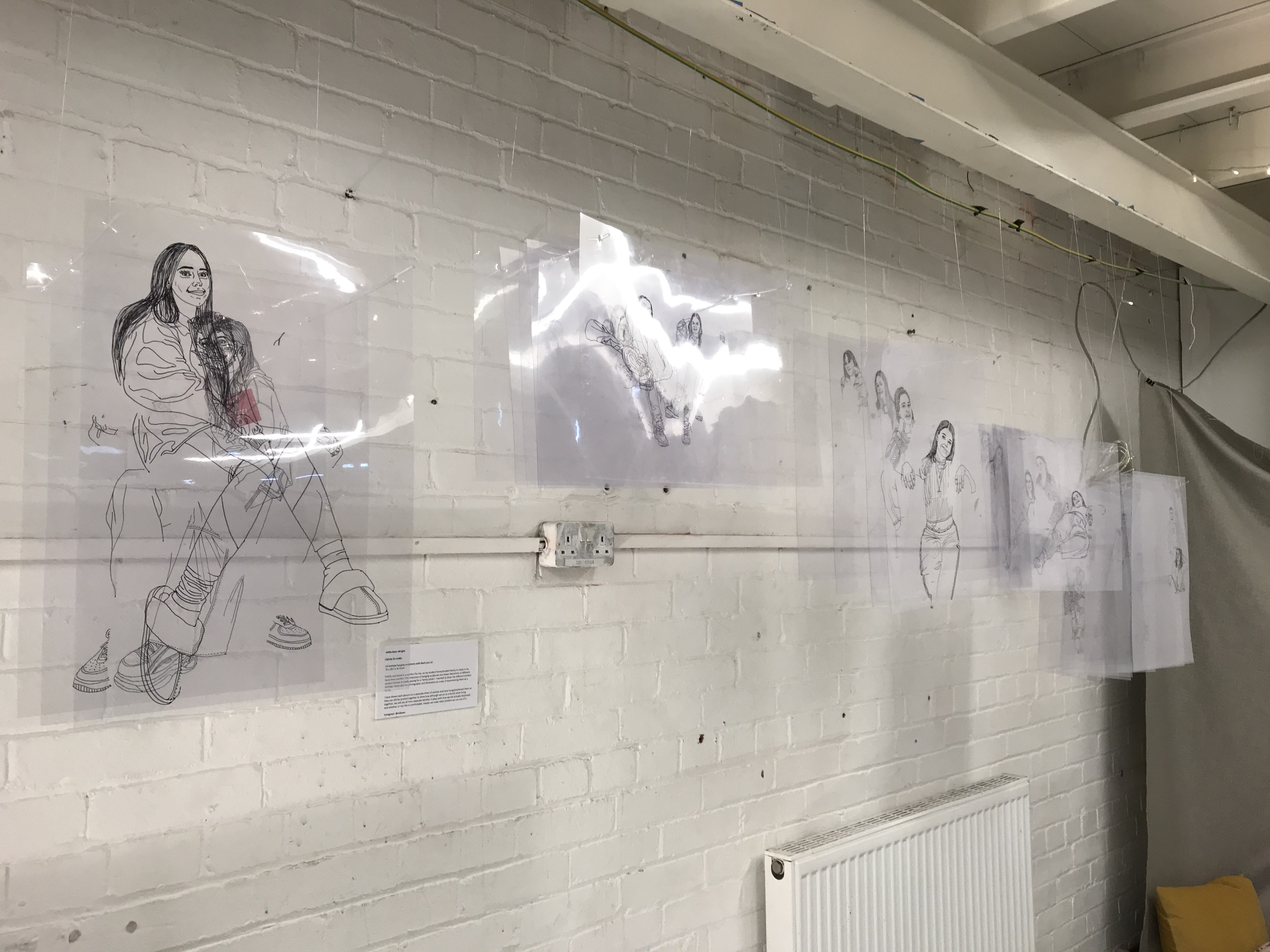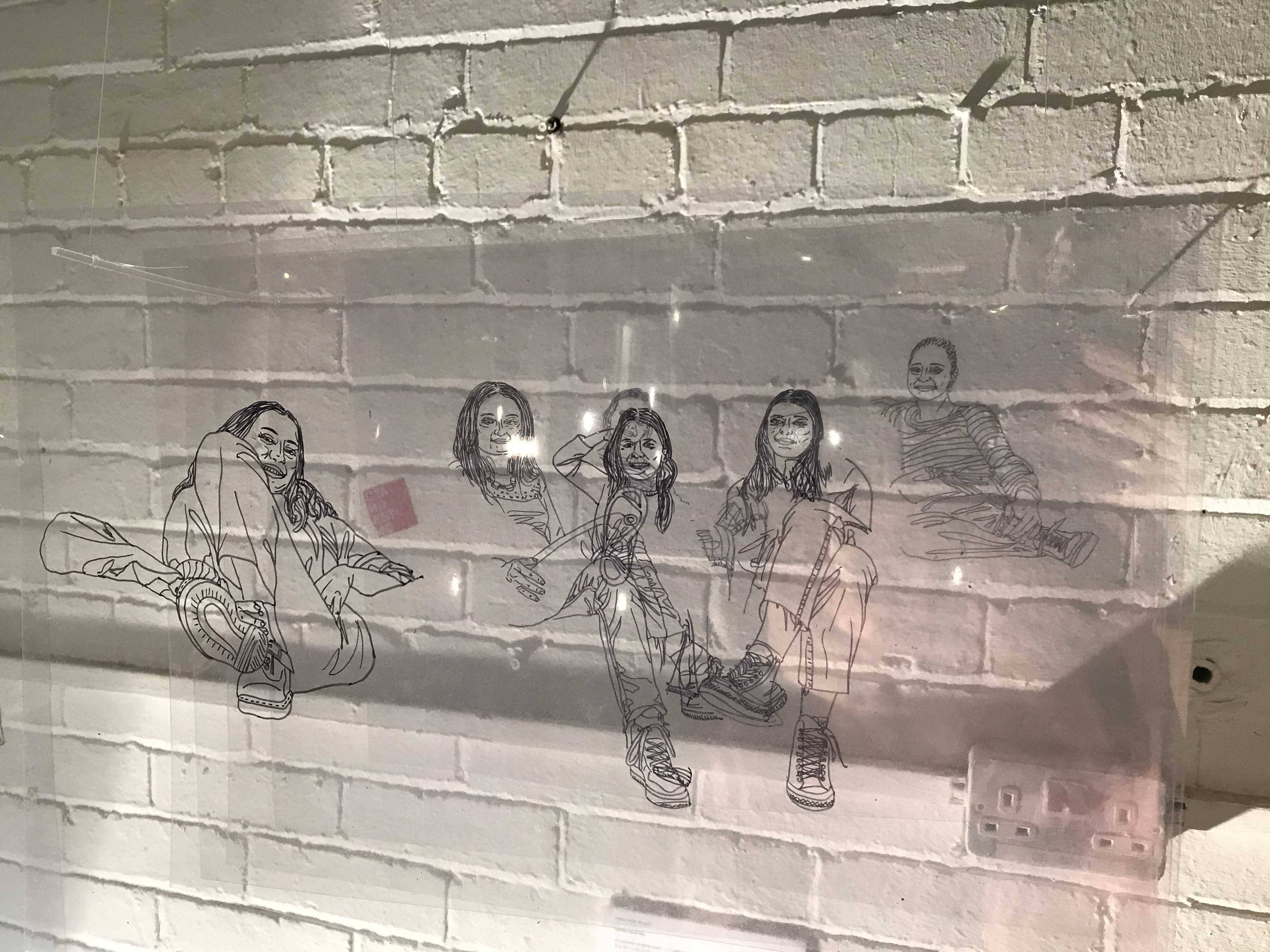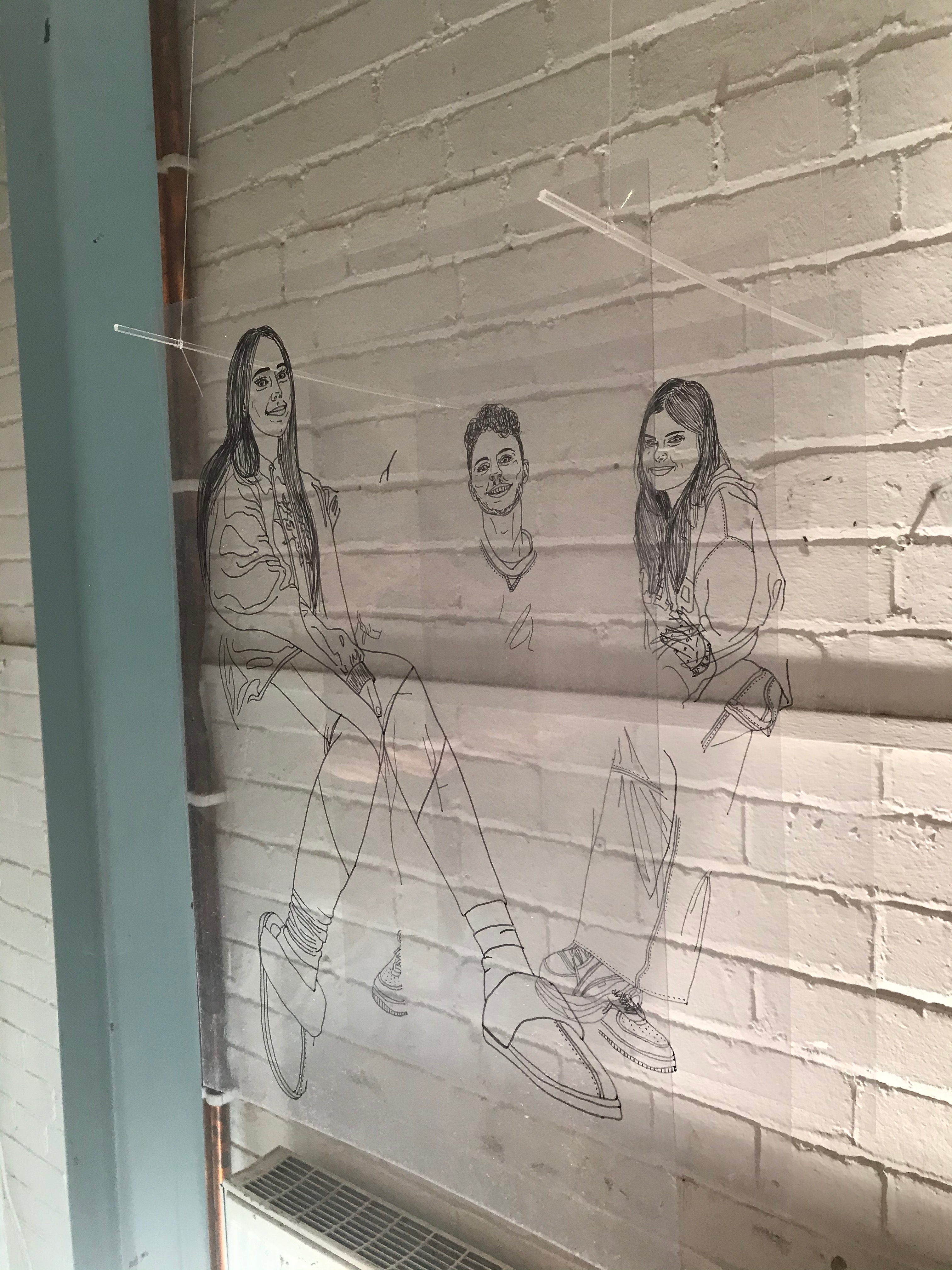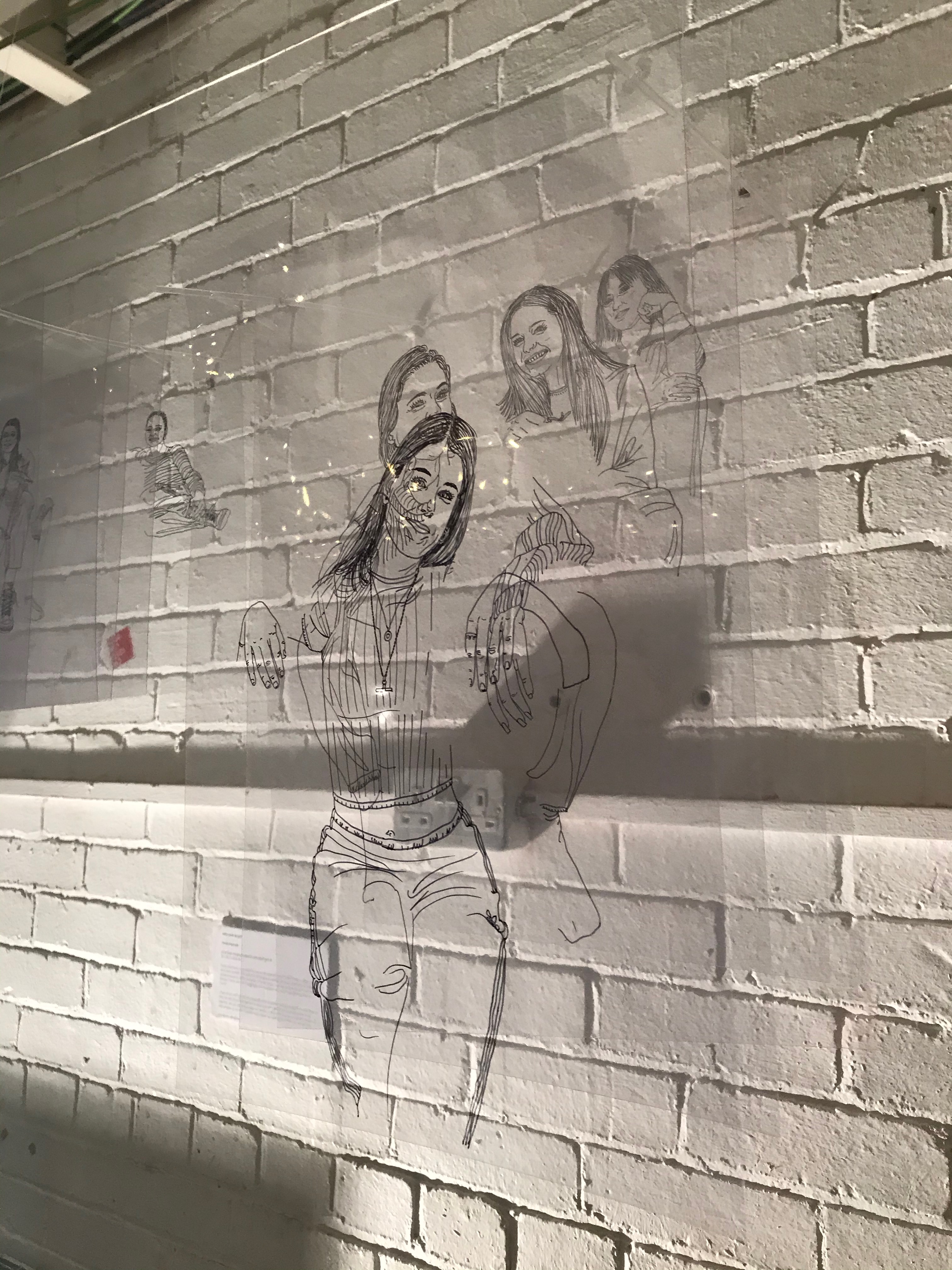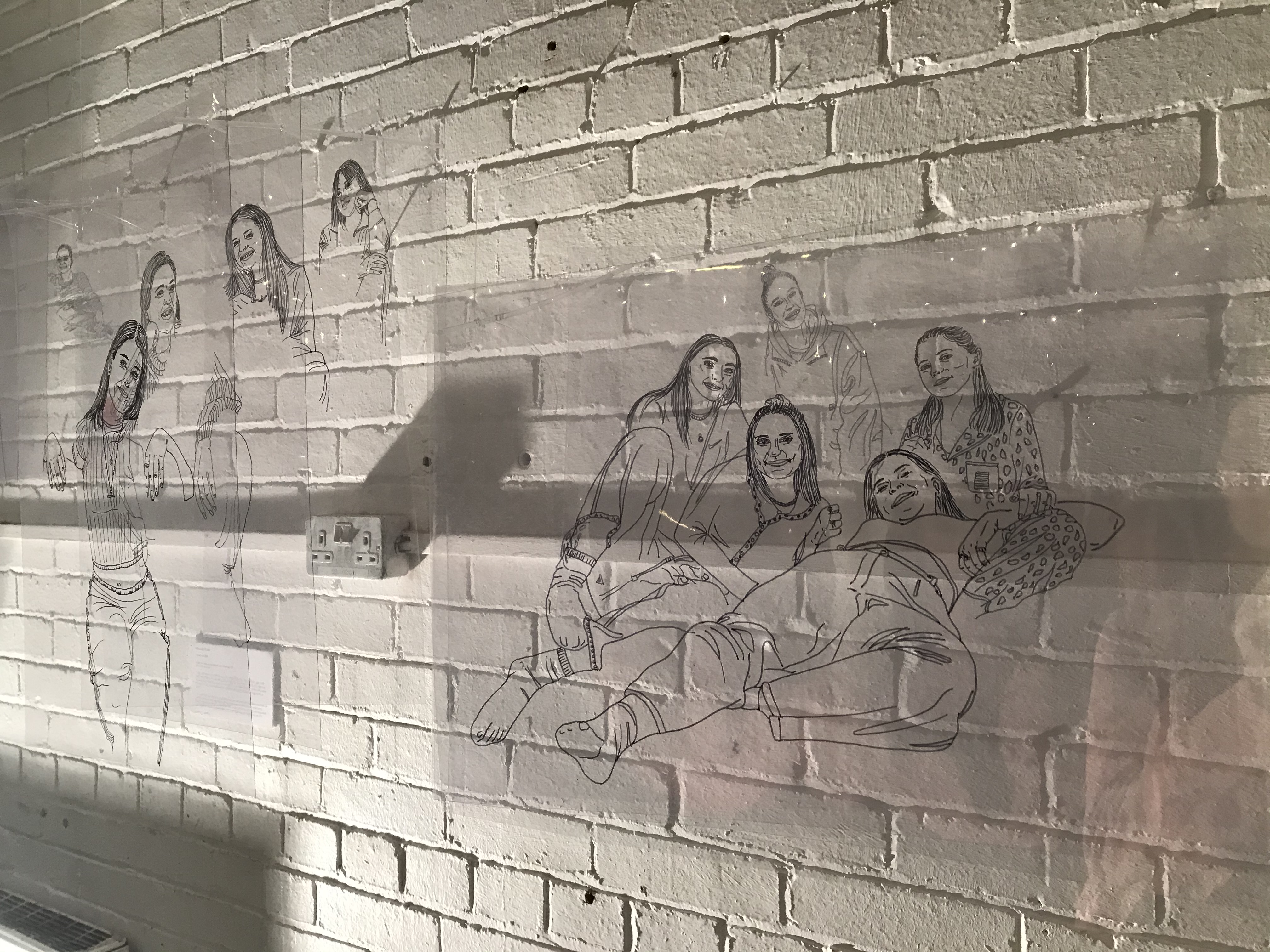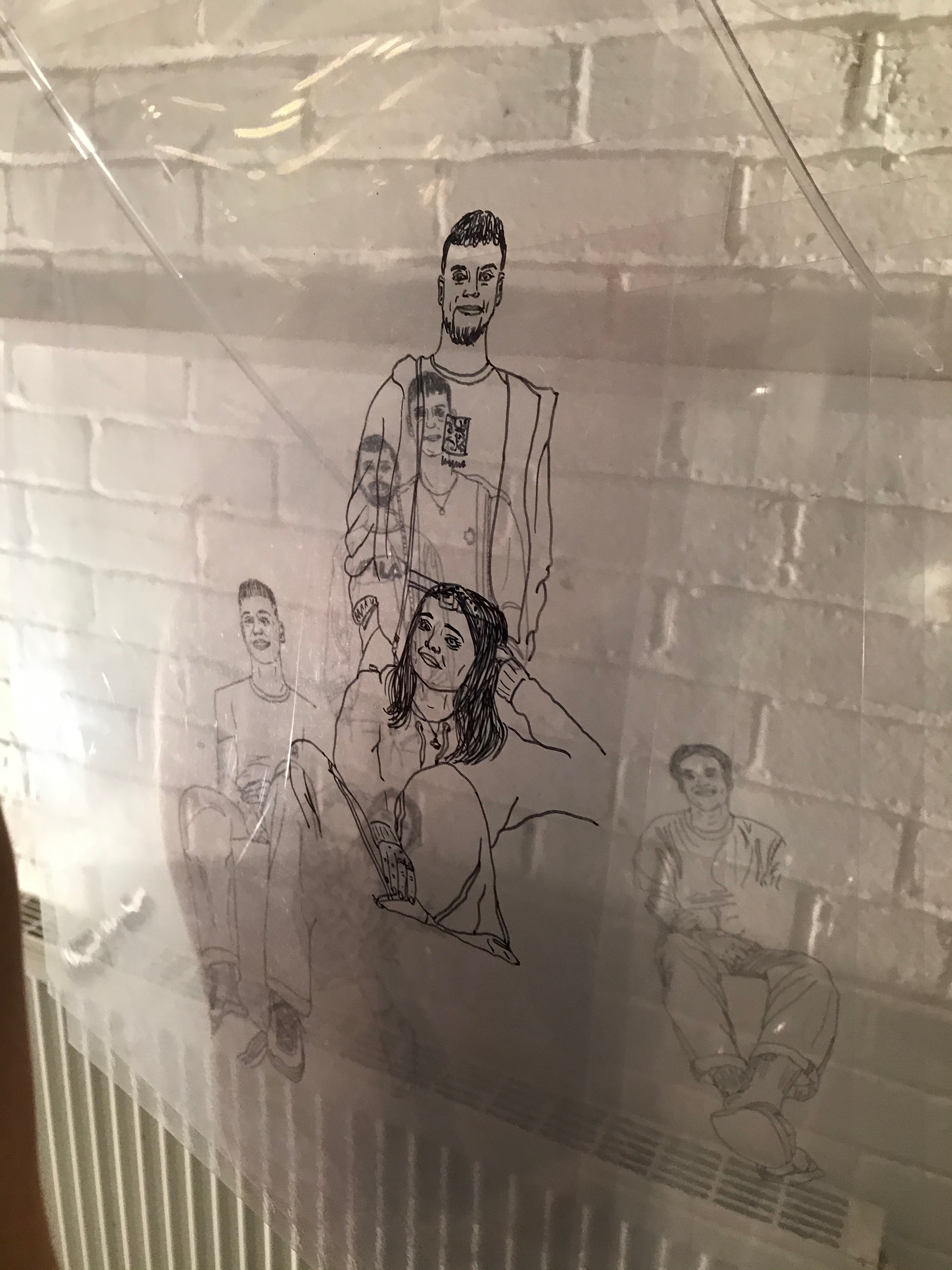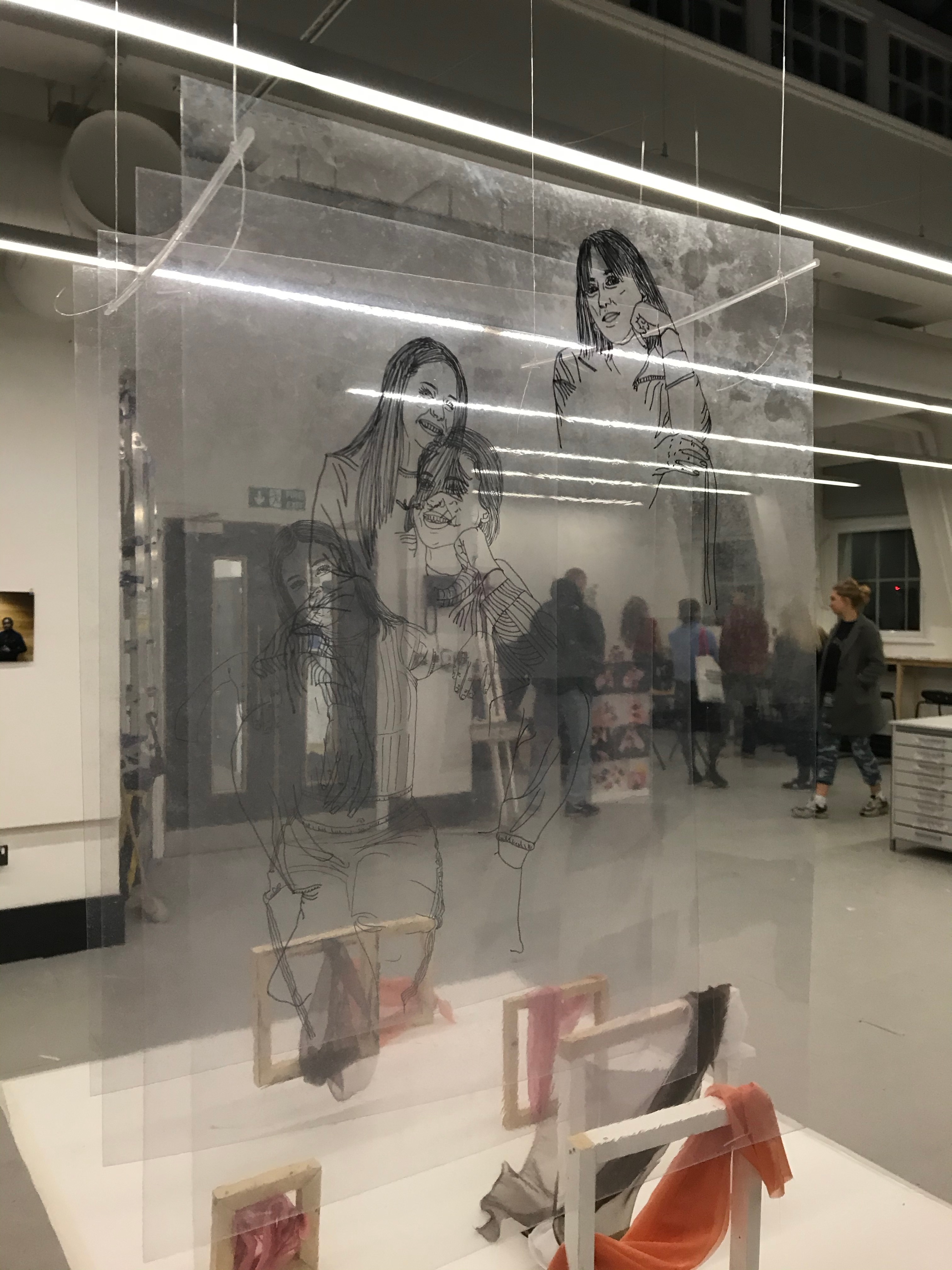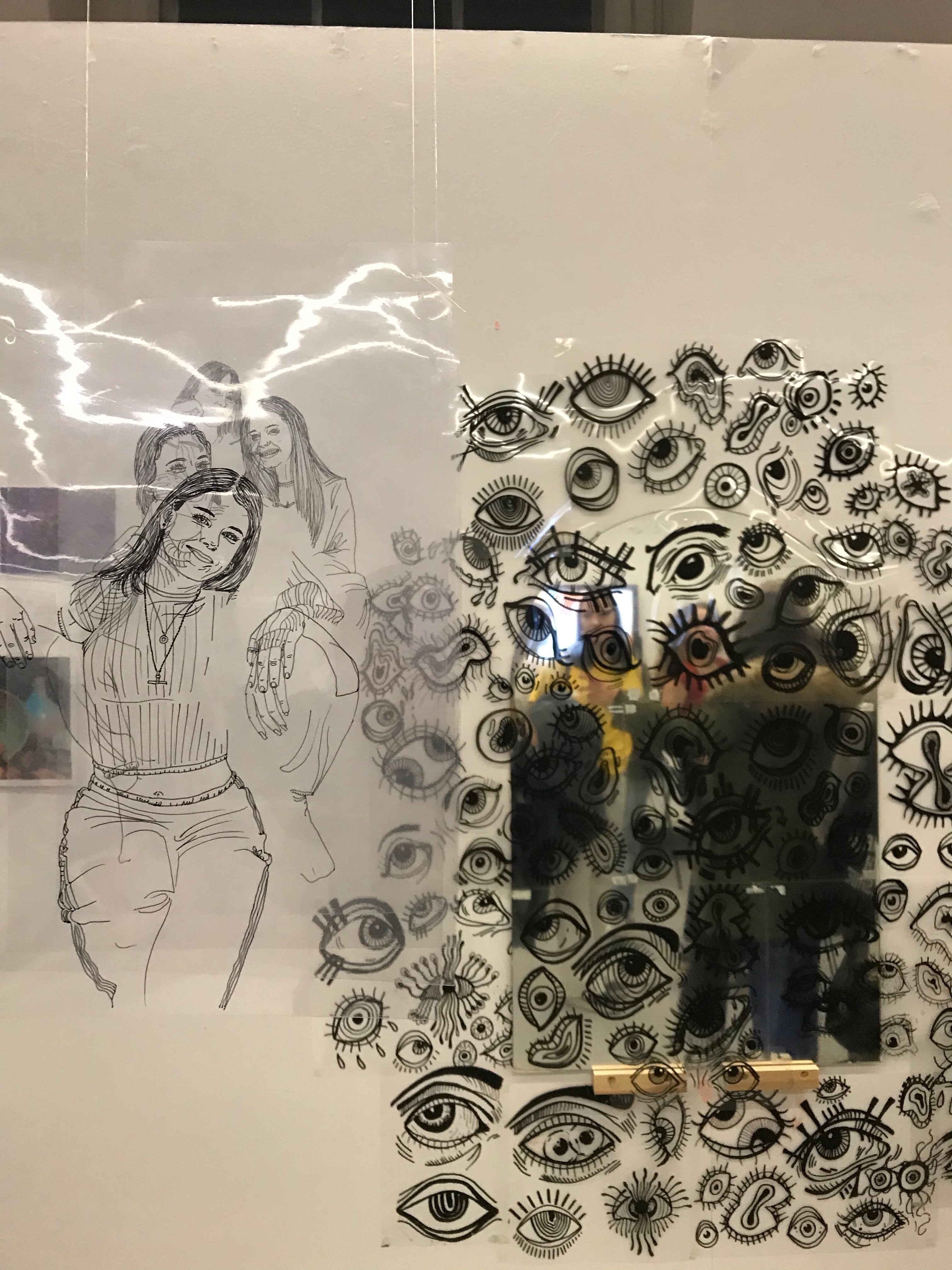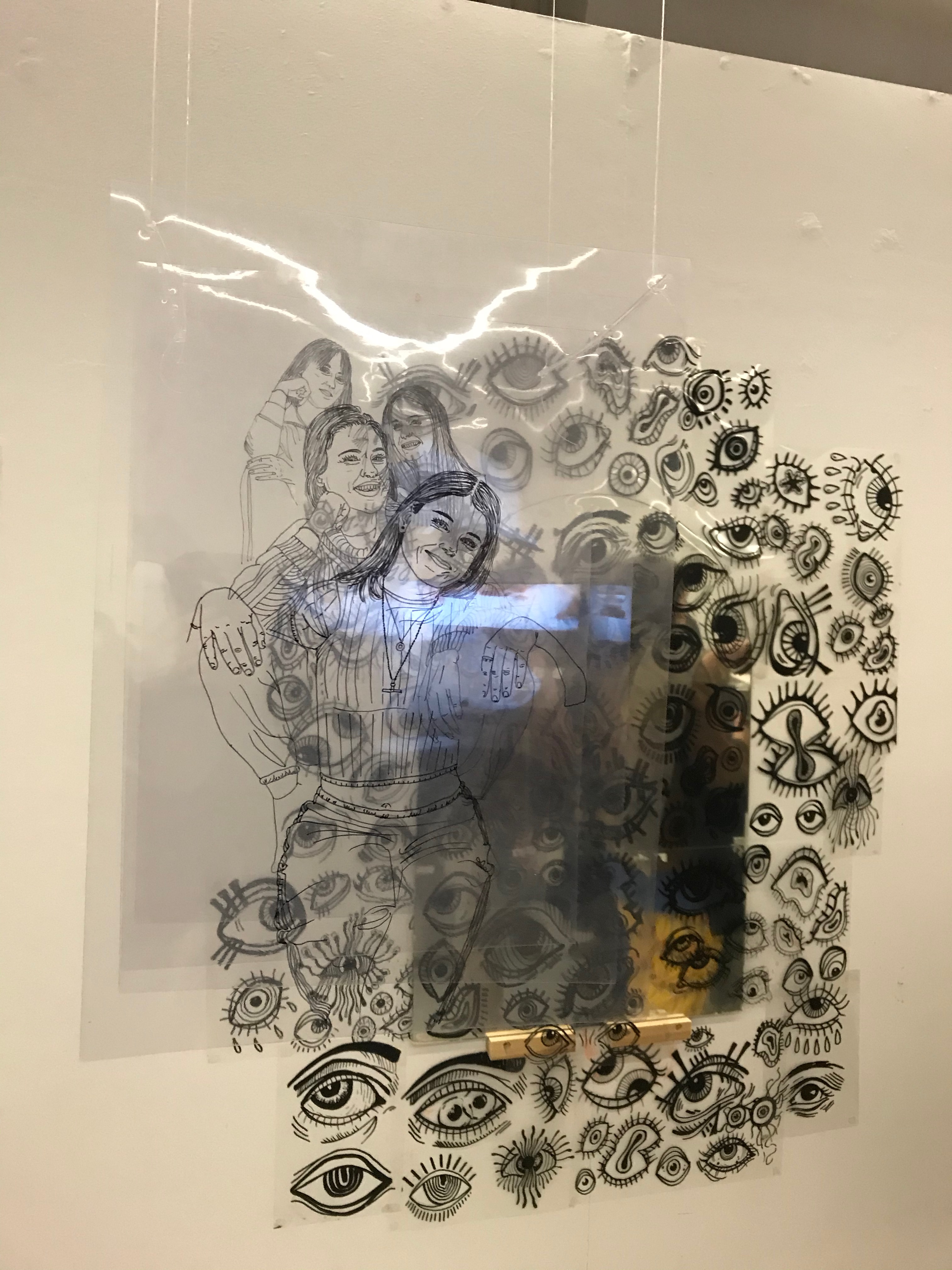 I want to move away from portraiture and turn those portraits into abstract forms with a meaningful content - possibly data
Each person represents a different family and each home around the country
So the data will be addresses
The abstract form will then be made from the different addresses plotted onto a map
I will then be able to separate each person (plotted address) out again with a different sheet of acetate
If these were then a lot larger and created more to be sculptures then someone would be able to walk around and in-between them, as if they were making the journey between the homes.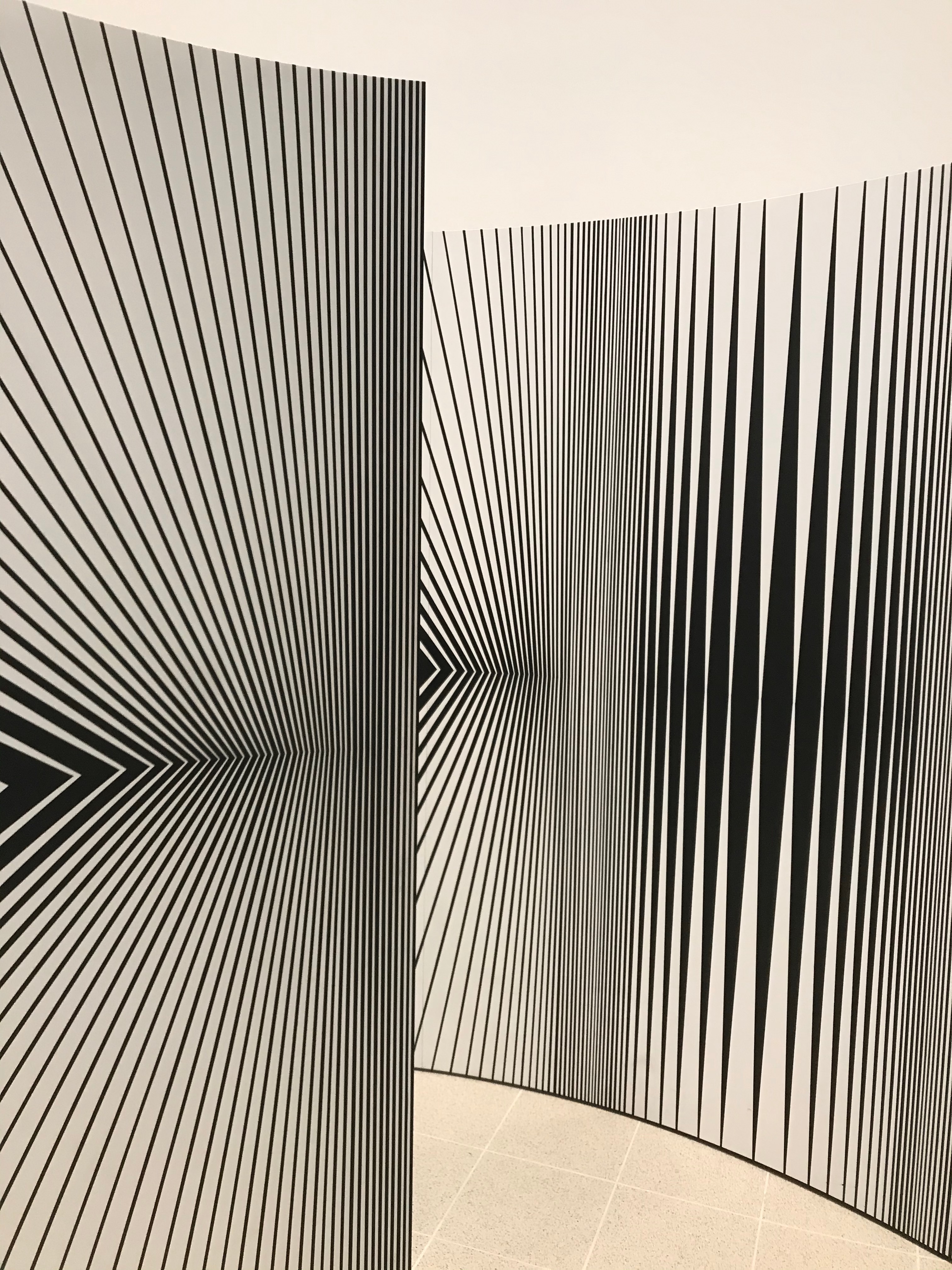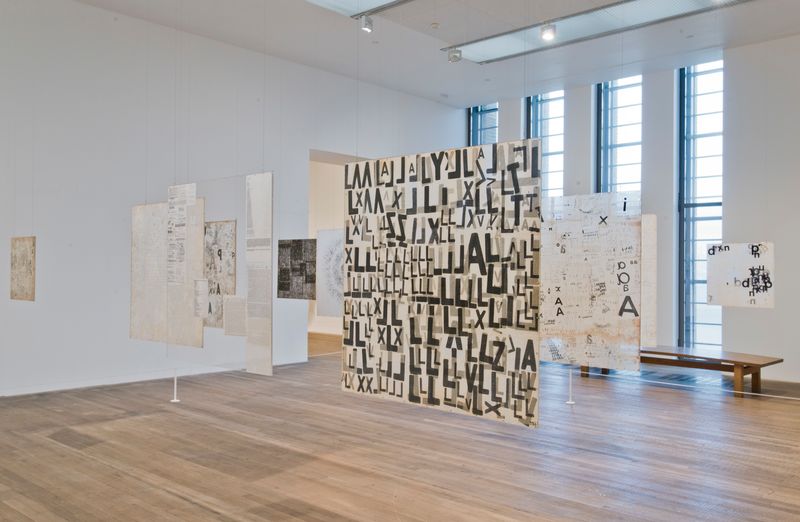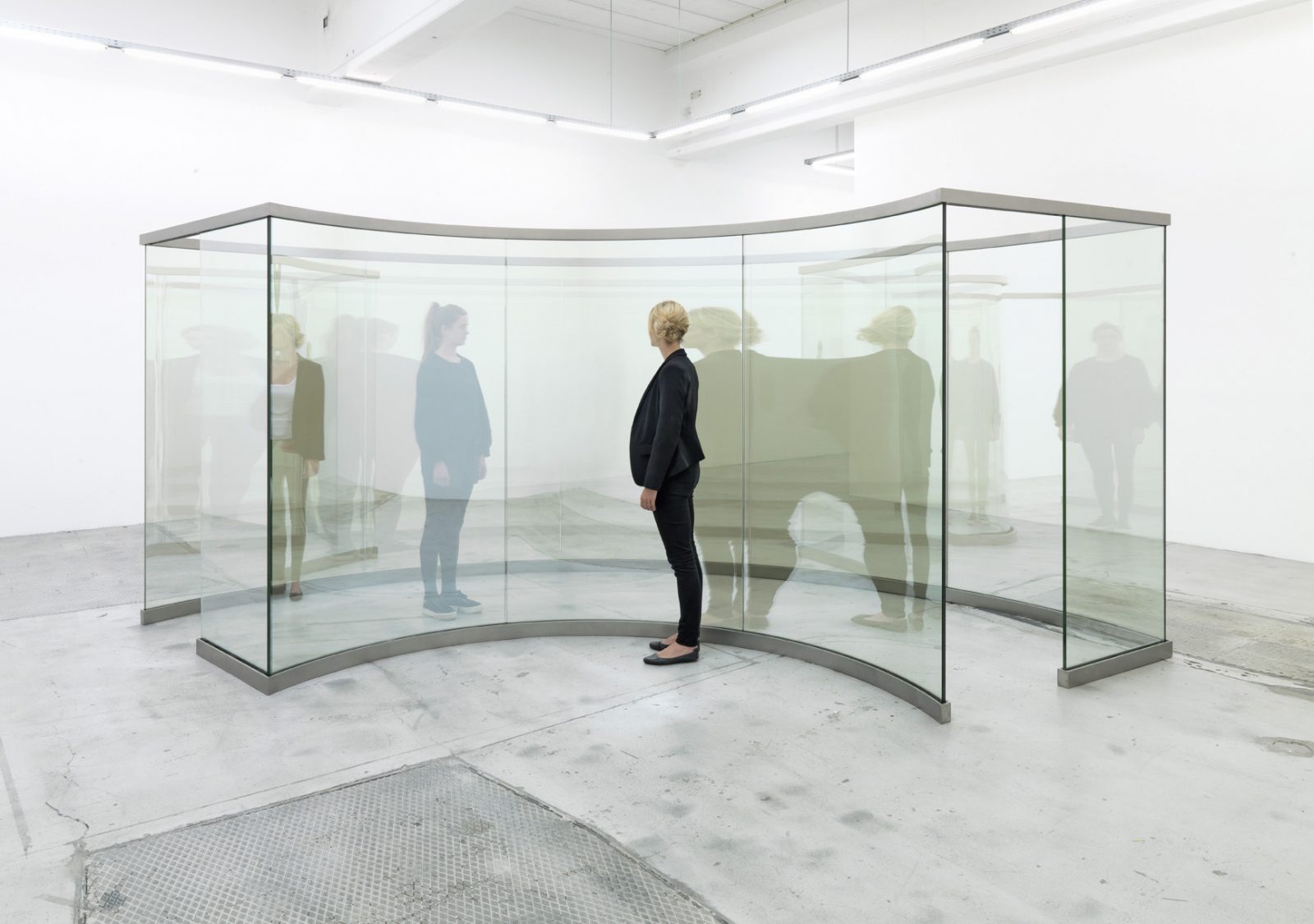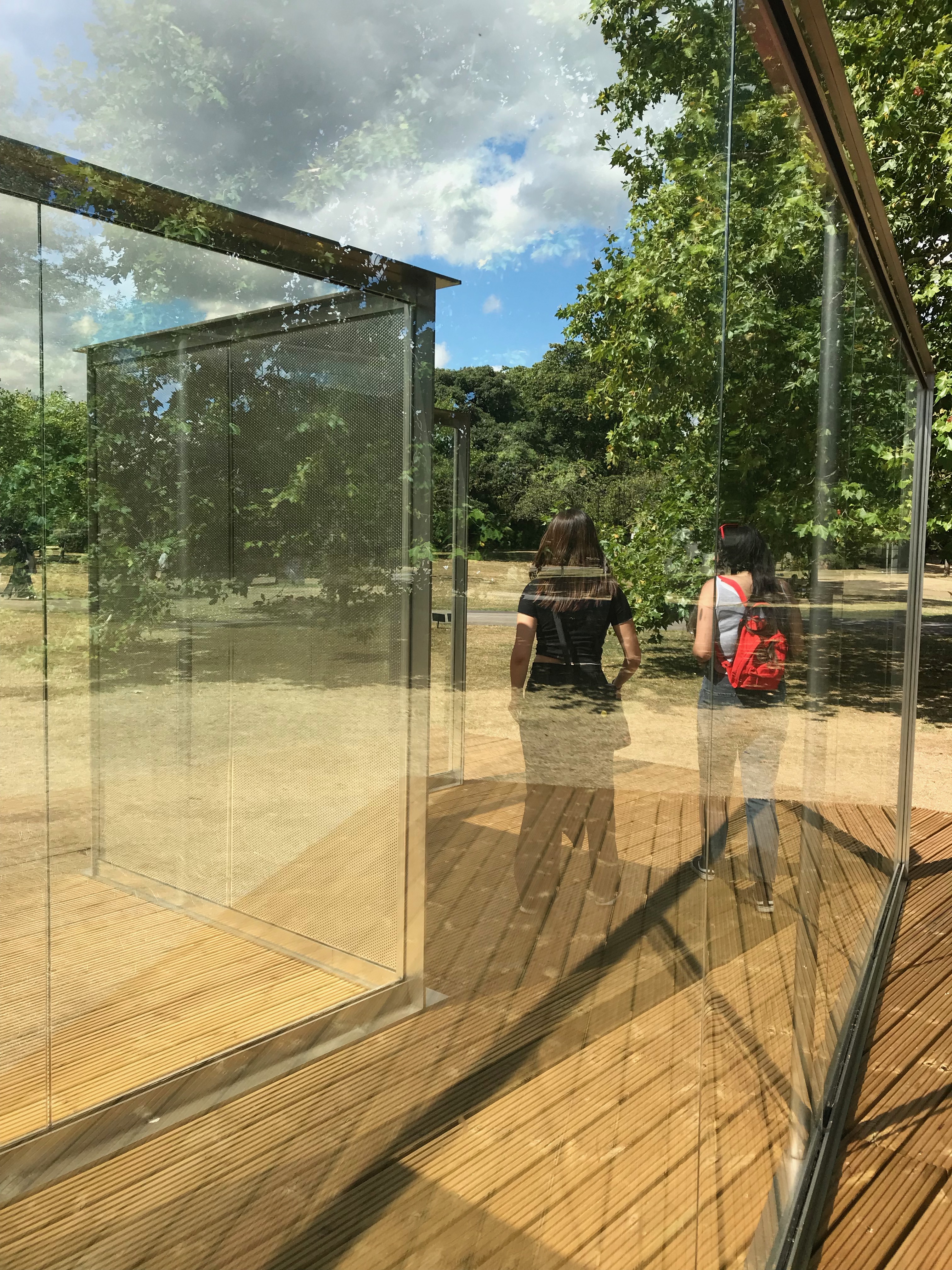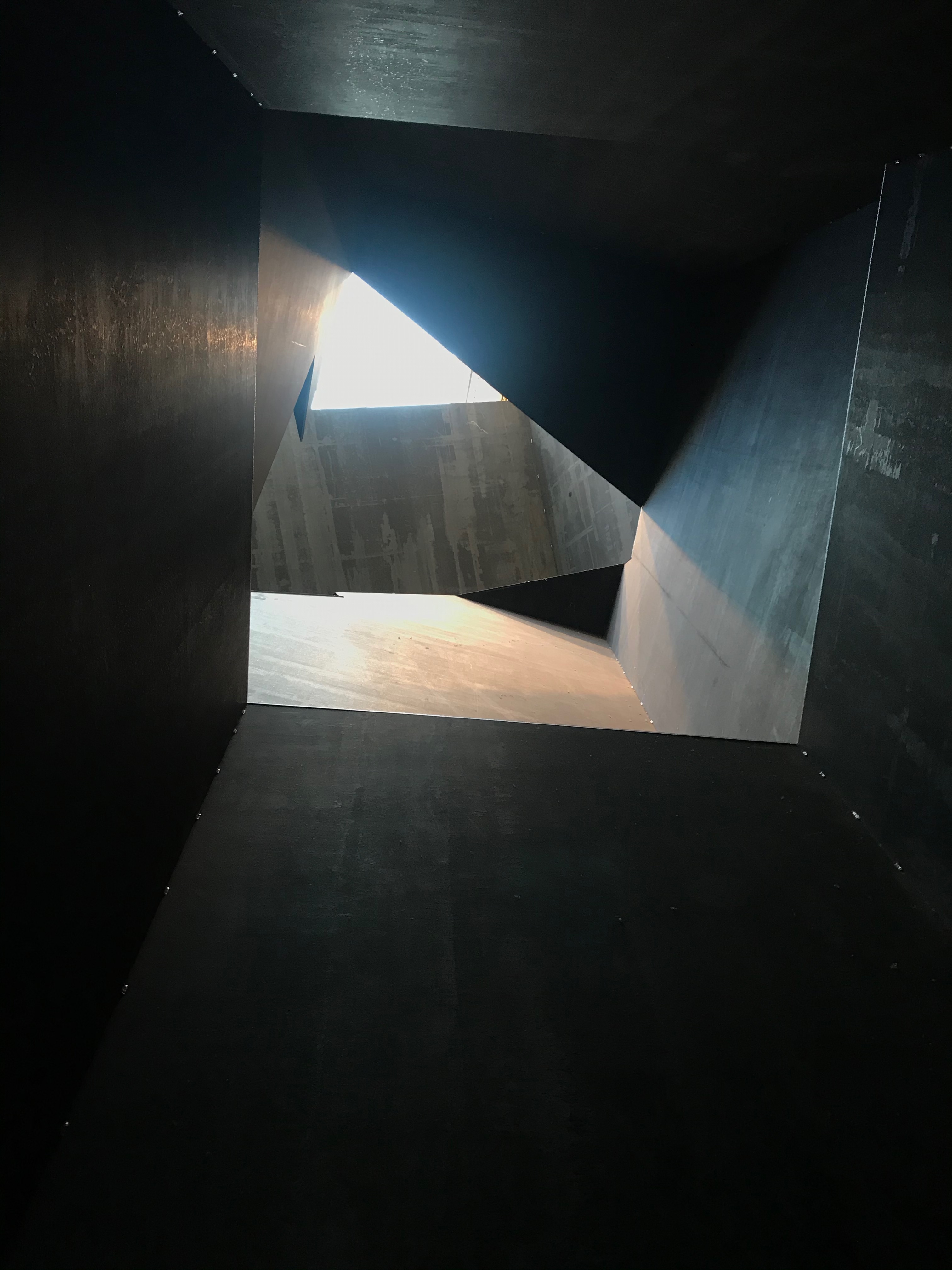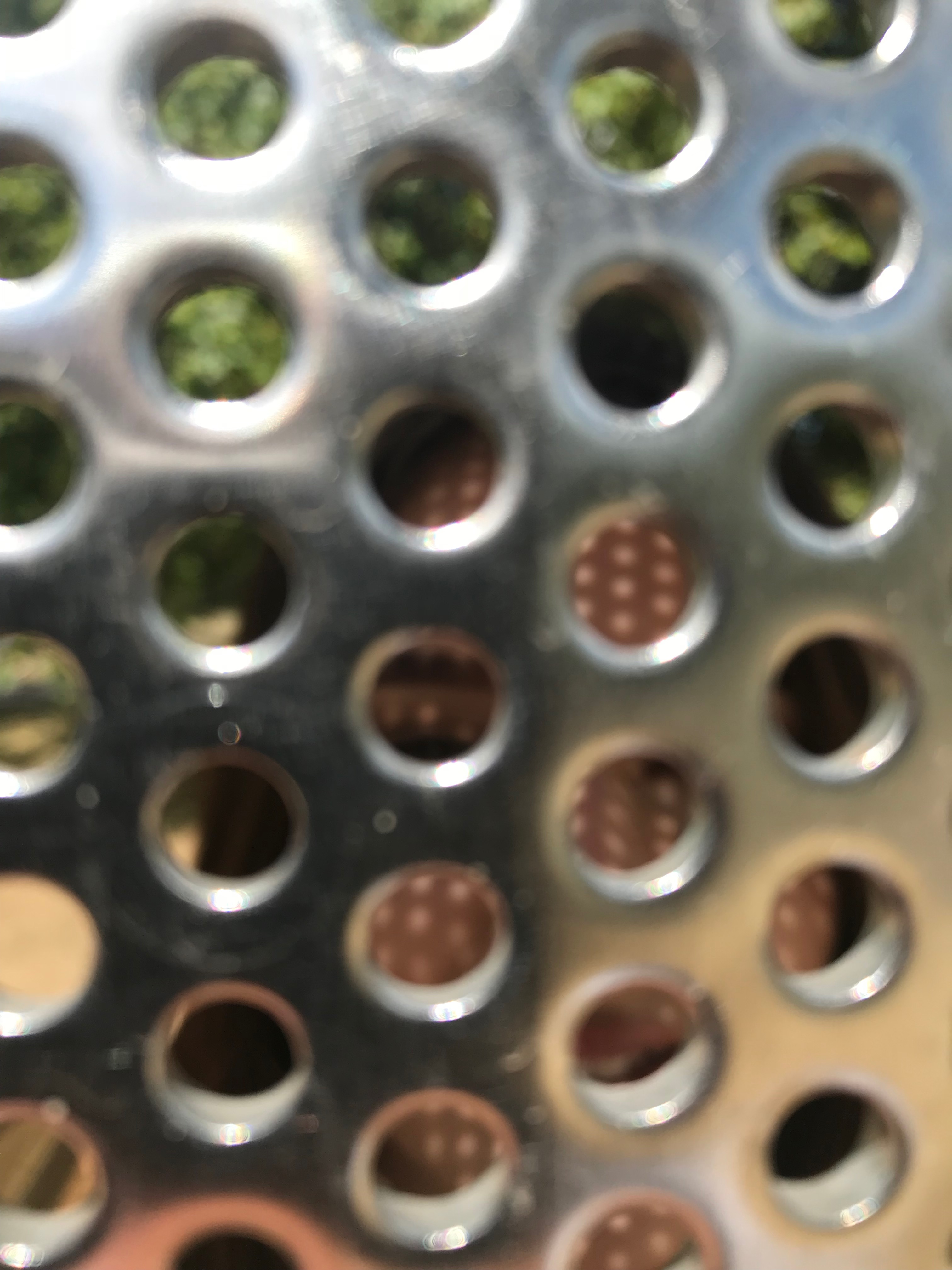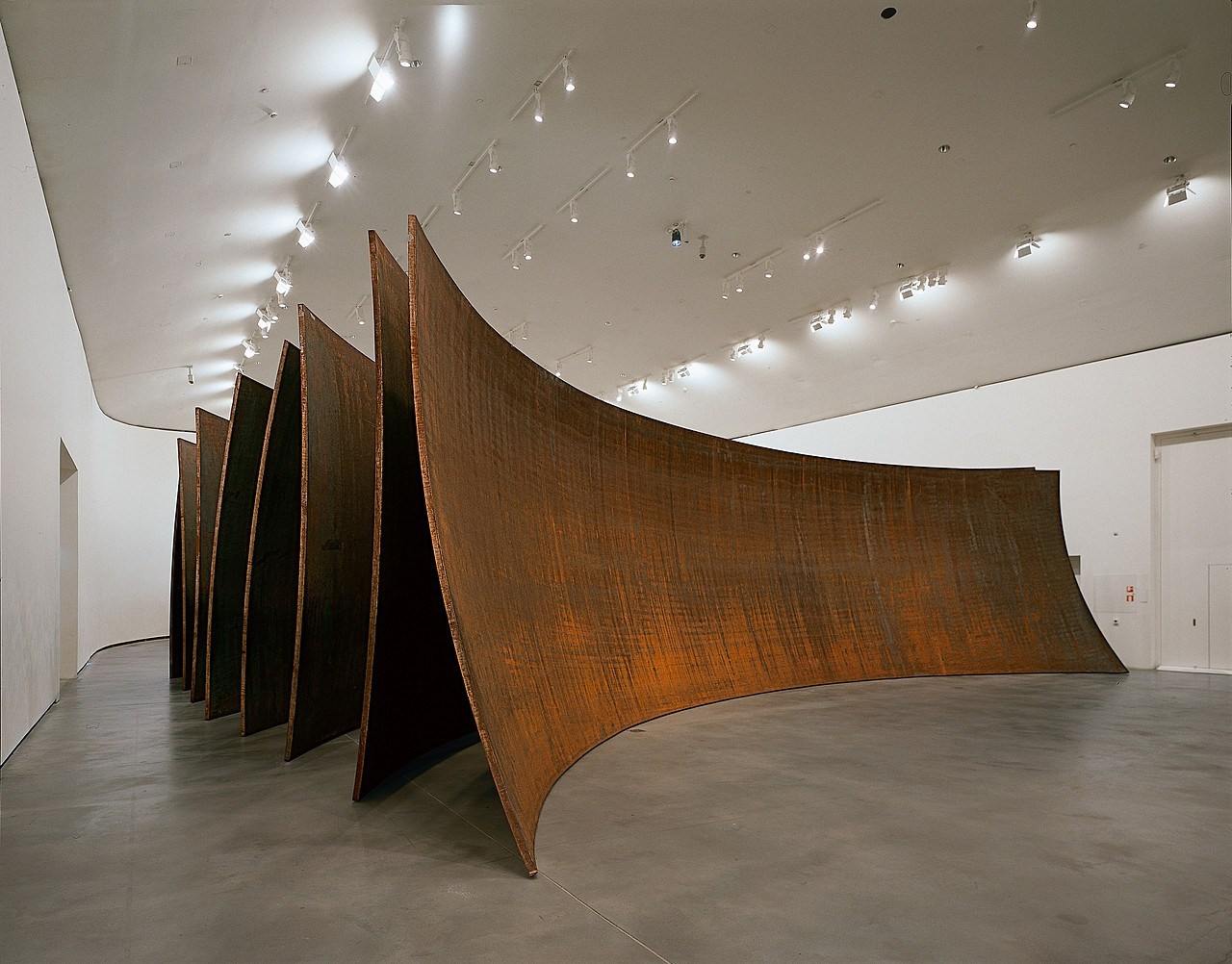 Artists and exhibitions that have inspired me to create large scale sculpture
Richard Serra
Mira Schendel
Dan Grahams & his work at Freize Sculpture exhibition
Bridget Riley @ Hayward Gallery
Anthony Gormley @ RA
The use of materials and size is extremely impactful to draw in the viewer (especially in regards to the works I have seen in real life)
Keeping materials and form simple is an effective way of creating something more visually stimulating and accessible for the viewer

52 kings road, SW198QW
27 Lancaster gardens, KT2 5NQ
79 Kippington road Sevenoaks TN132LN
19 Thompson avenue, TW9 4JP

8 Livingstone road N134SD
63 Cowley road SW14 8QD
2 Burland Road, Brentwood, Essex, CM15 9BH

45 tunley road, balham, SW177QH
6 Blake road London N11 2AA
14 Westfield road Oxford OX33 1NG
58 lime grove cheadle manchester SK81PF
5 horseshoes lane, benson, OX10 6LB
61 Oxenturn Road Wye, Kent TN25 5AY
Malletts barn Mark beech Edenbridge Kent TN8 5PH
15 Cheverton road London N19 3BB
3 Folly Close Salisbury Wiltshire SP2 8BU
3 Linzee Road Crouch End London N8 7RG
Clippers cottages, Acle, Norwich,Norfolk, NR13 3DS
68 Green Dragon Lane London N12 2LH
4 shutley lane, little leigh, northwich, cheshire, CW84RN
45 greencroft street, salisbury, SP11JF
17 thurleigh road, SW12 8UB

Le feugerel House, St.John Jersey JE3 4FX
30 eaton rise, Ealing, London, W5 2ER
71 ryecroft road SW16 3EN
26 Anhalt road SW11 4NX
greenbank house, fyning lane, rogate, GU31 5DD
25 first avenue W3 7JP
Ellen
Elliot
Hannah
Henry
Julian
Oscar
Finn
Ollie
Gen
Antonia

Jen
Holly
Imo
Fran
Mashie
Kitty
Emily
Alice
Libby
Charlie

Louis
Livvy
Ruby

Tia
Flora
Lily
Lucy
Kate
The Leeds Houses adresses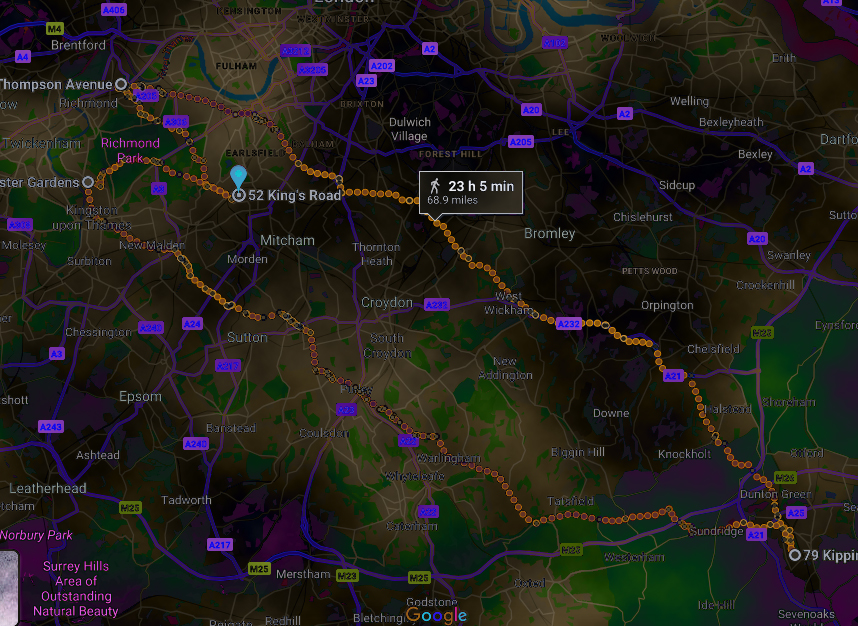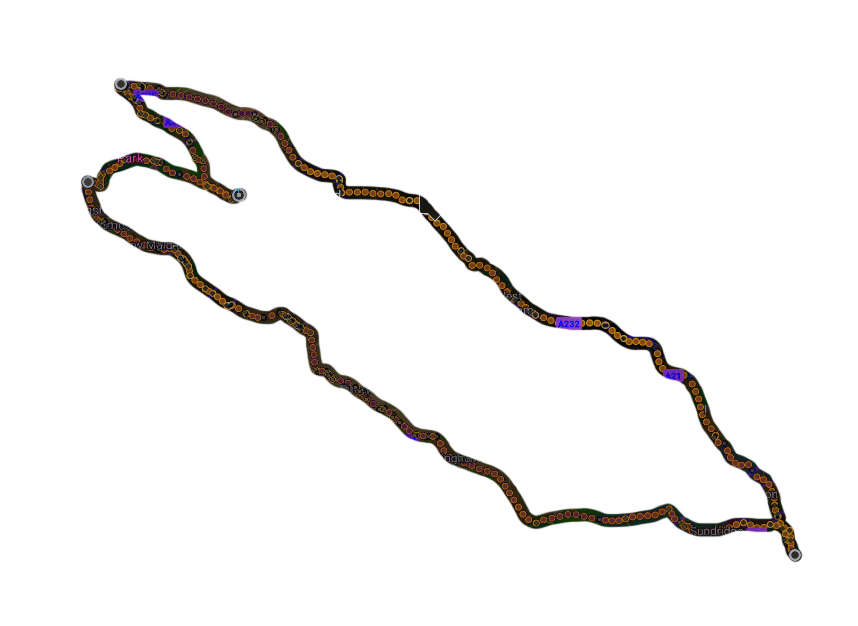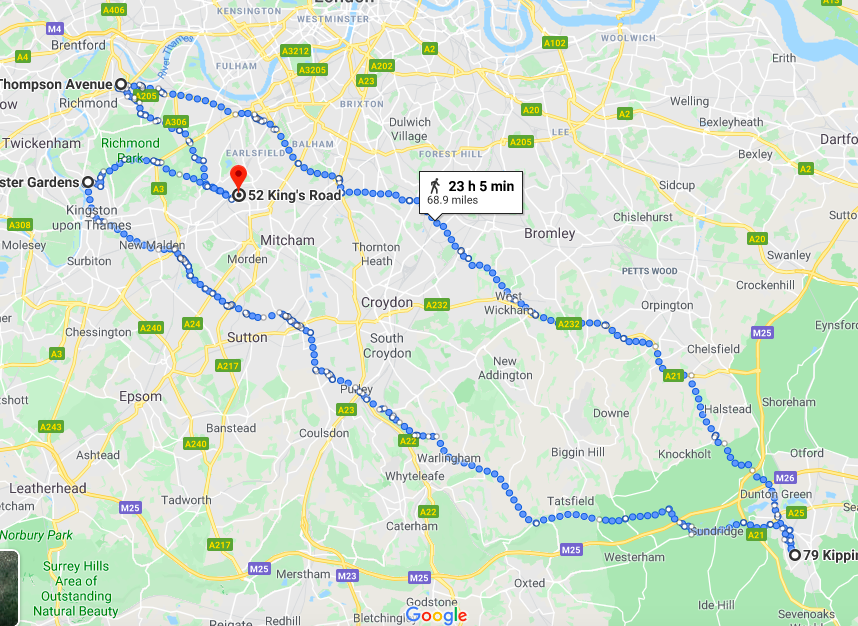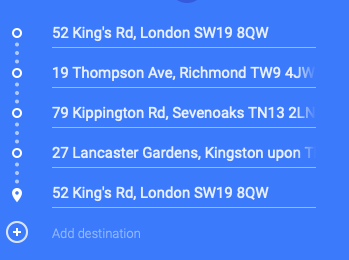 Emily, Alice, Libby, Charlie
23hf 5min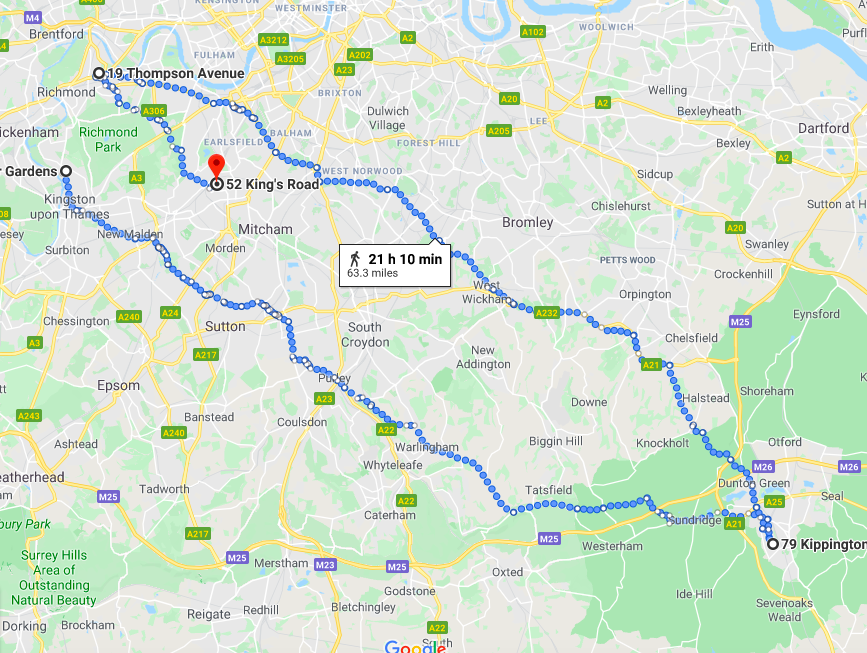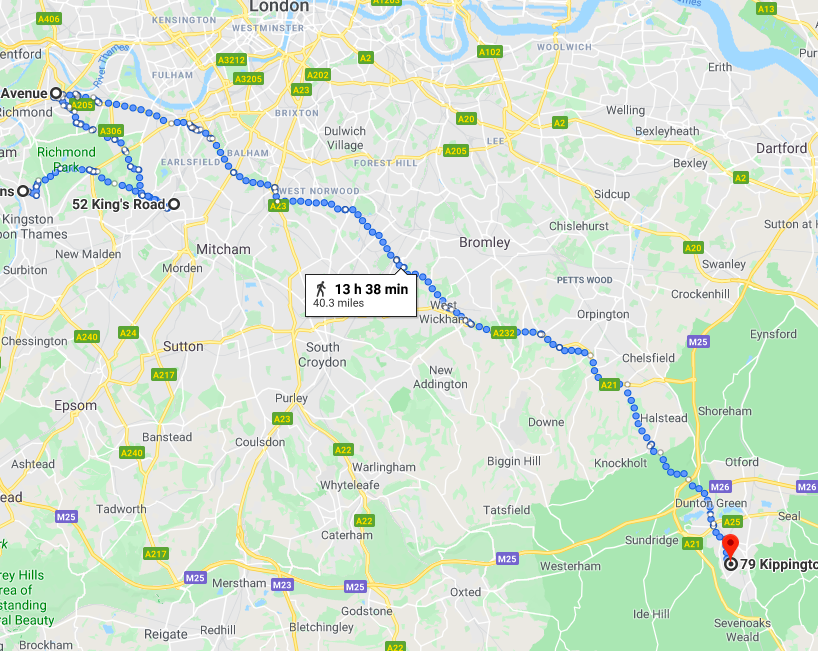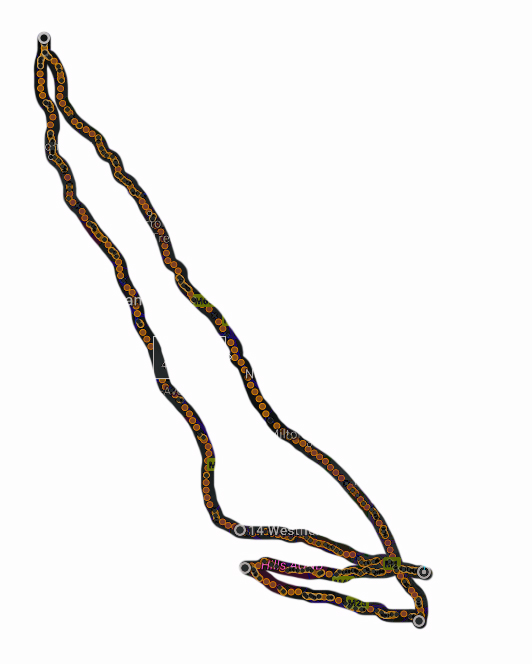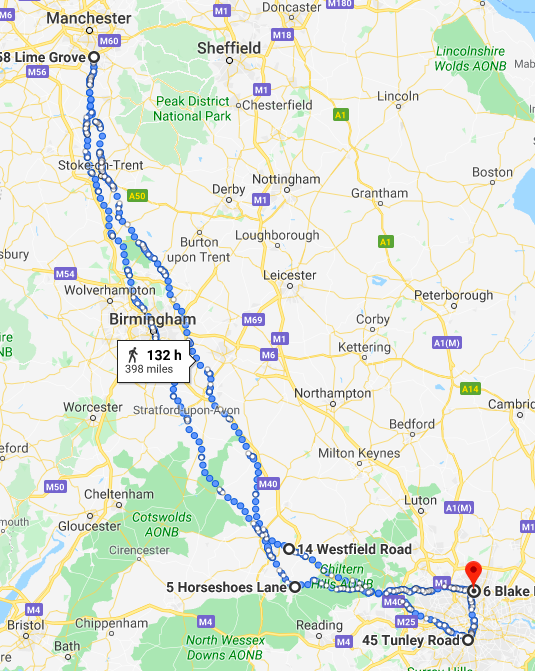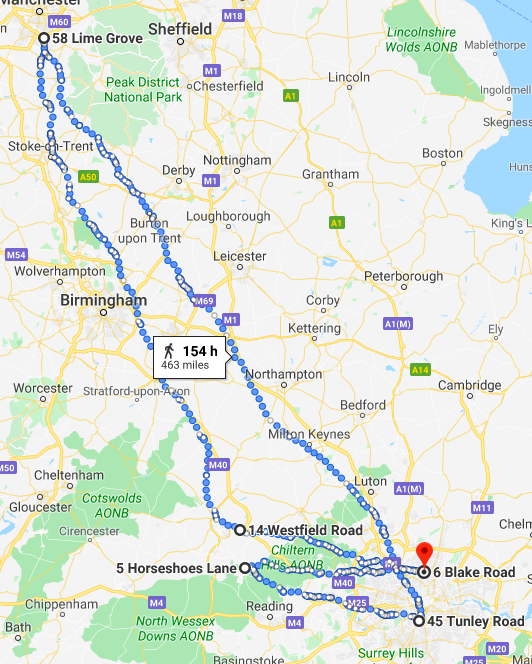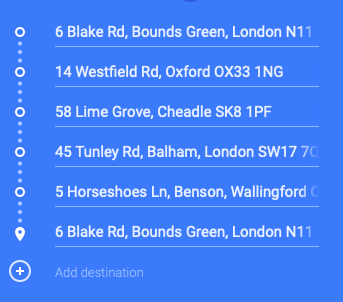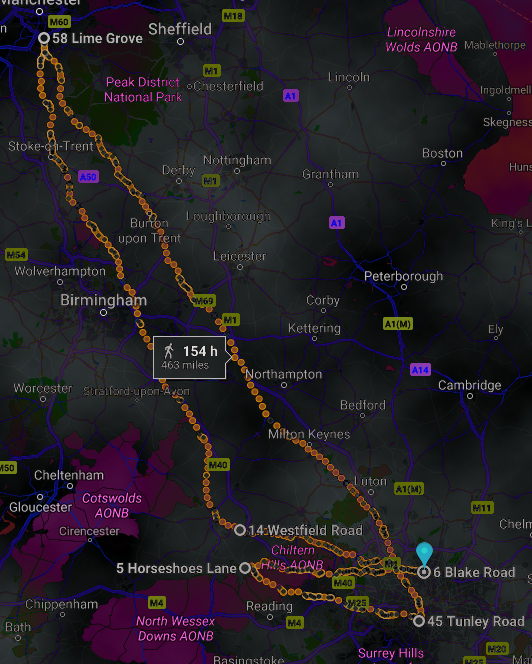 Tia, Flora, Lily, Lucy, Kate
154hr
Ellen, Elliot, Hannah, Henry, Julian, Oscar, Finn, Ollie, Gen, Antonia
339hr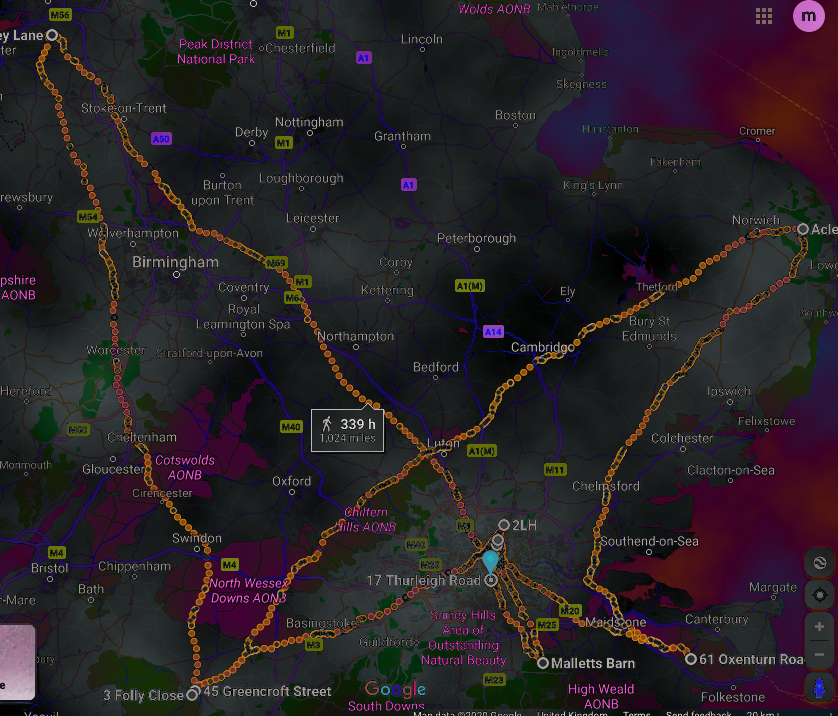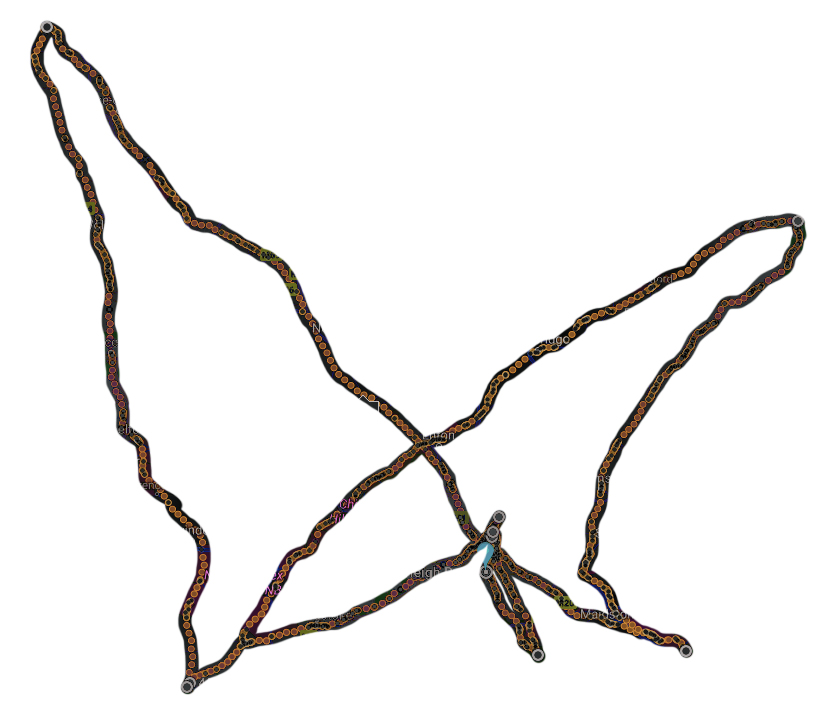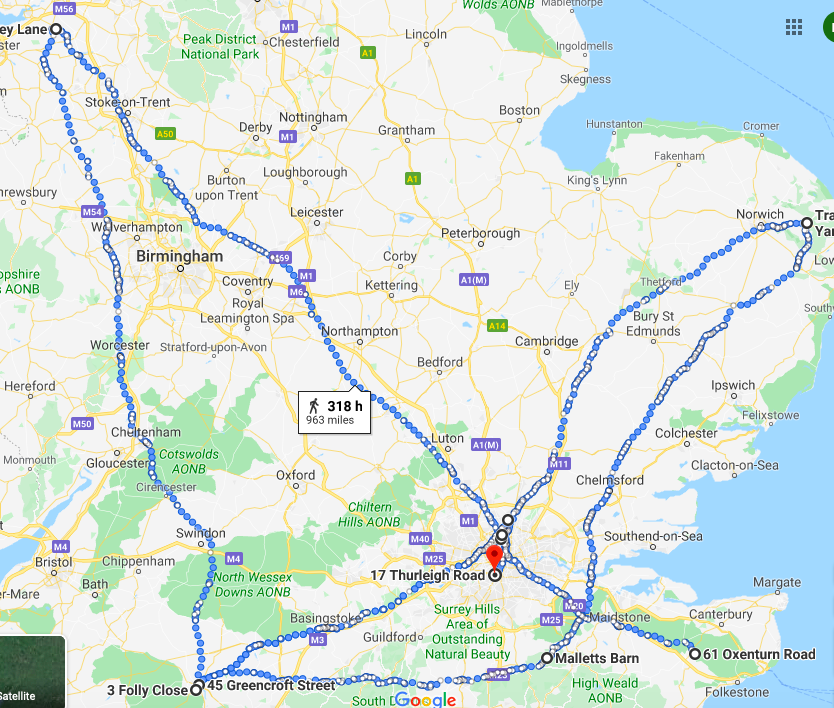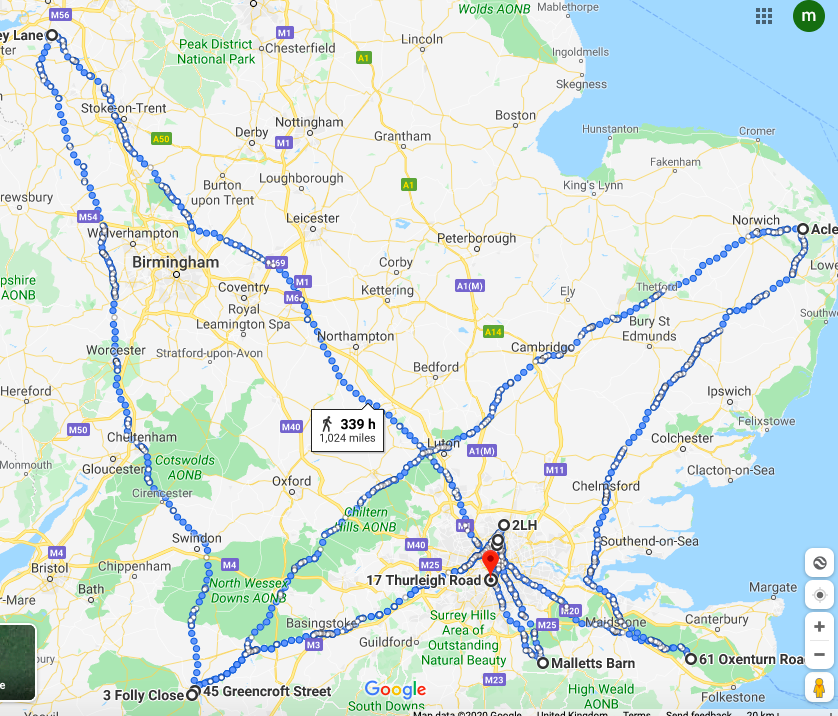 Jen, Holly, Imo, Fran, Mashie, Kitty
119hr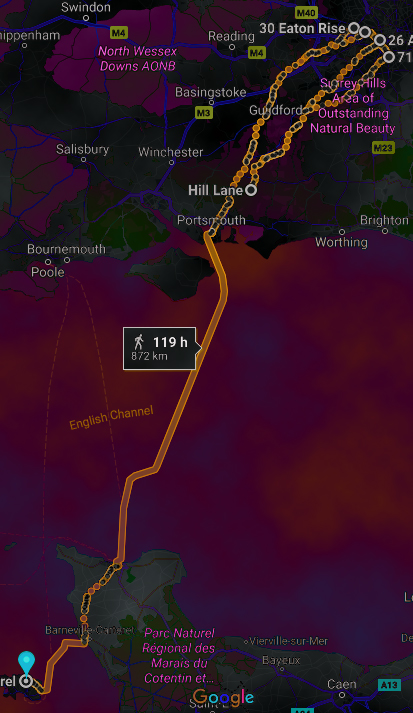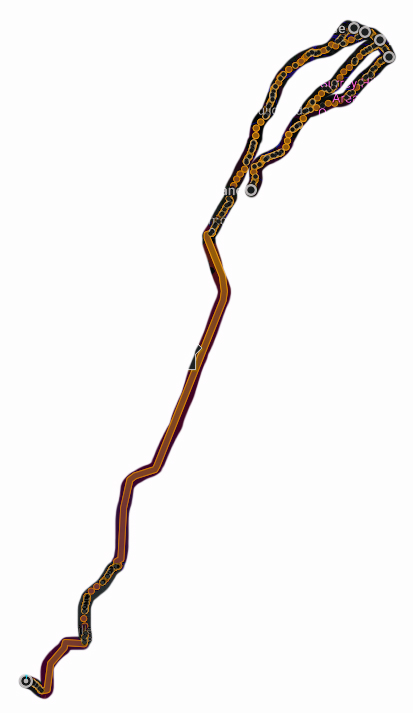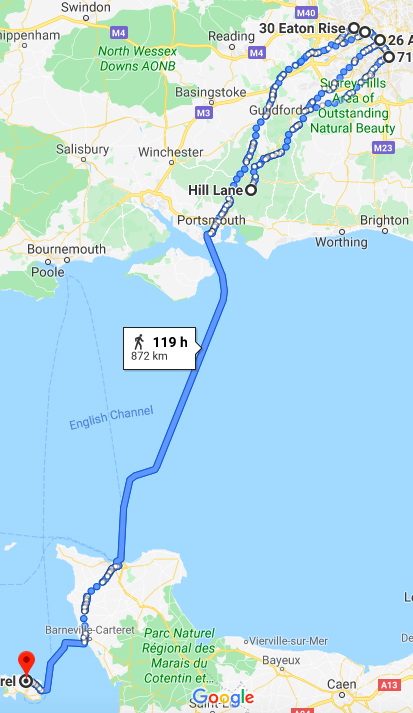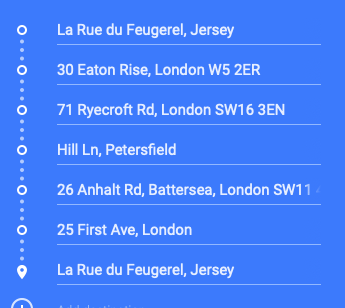 Louis, Livvy, Ruby
21hr 31min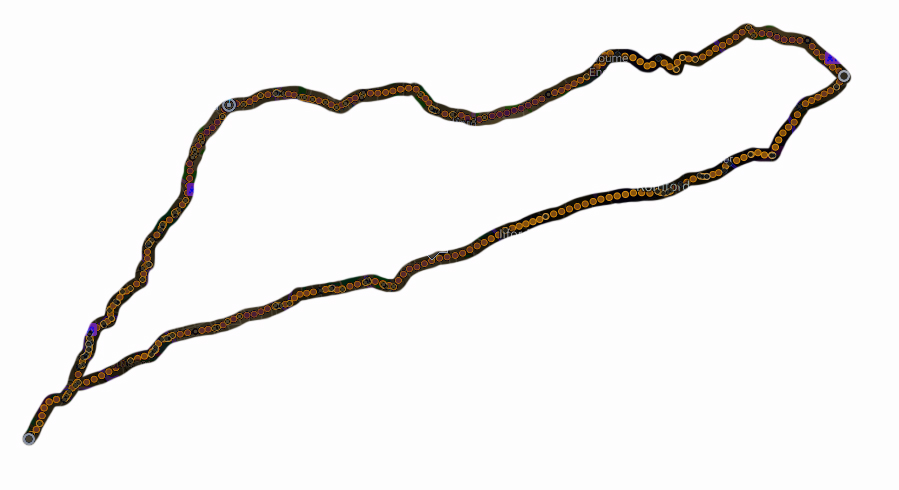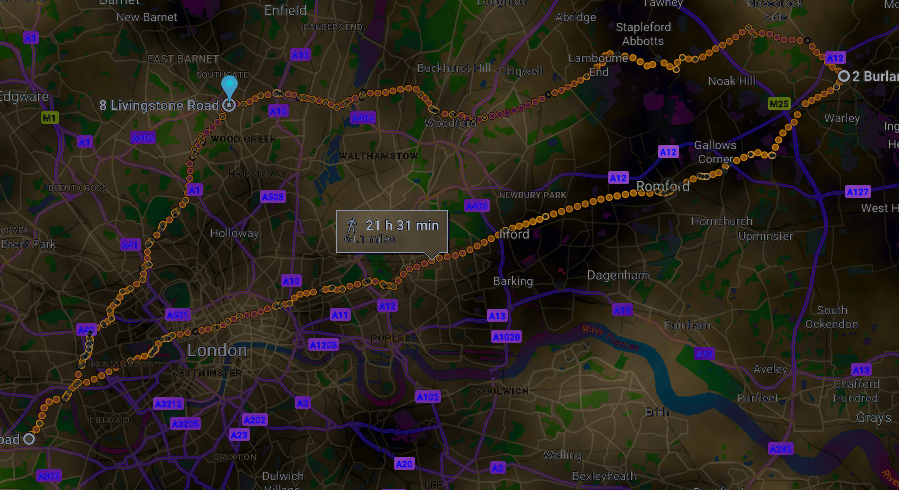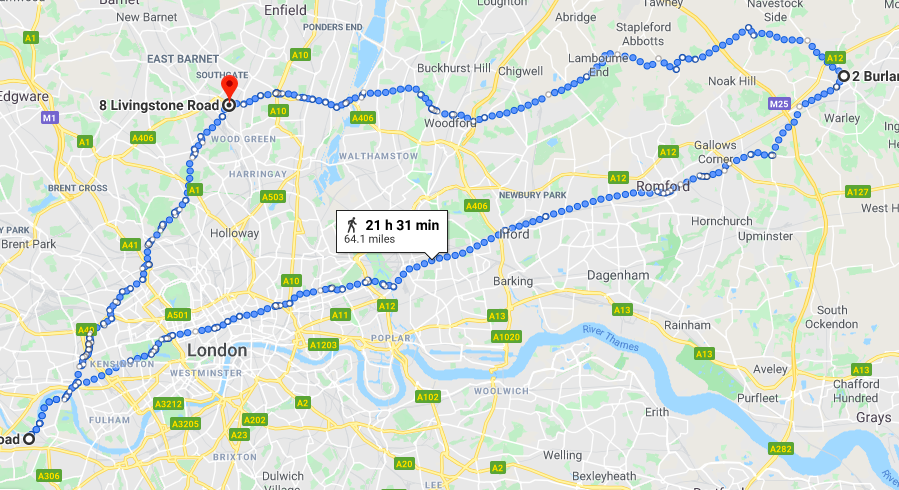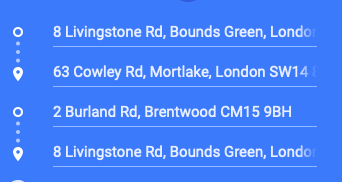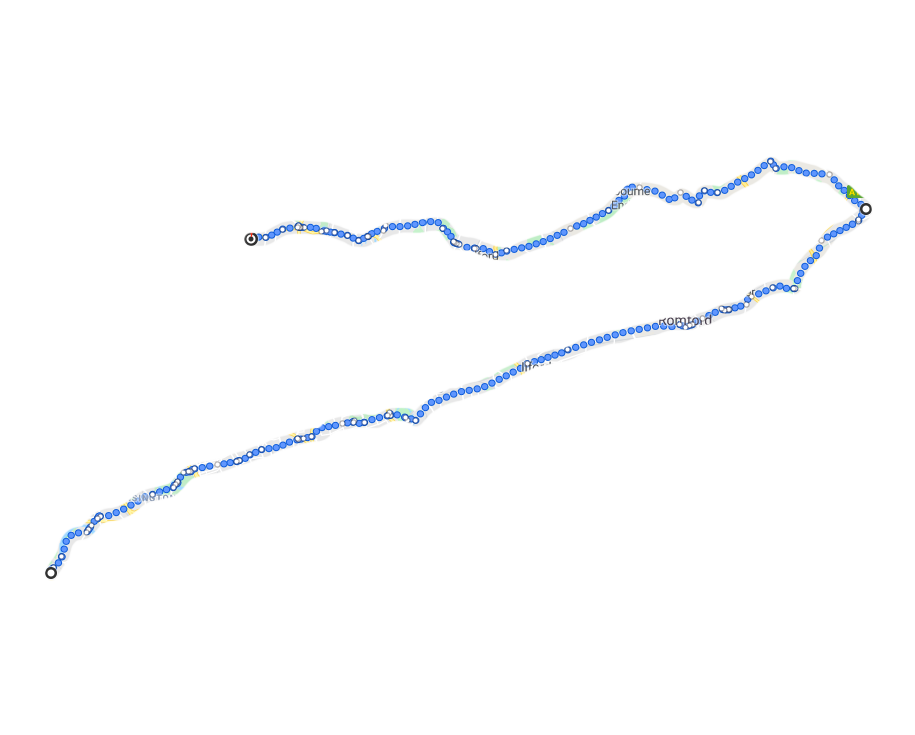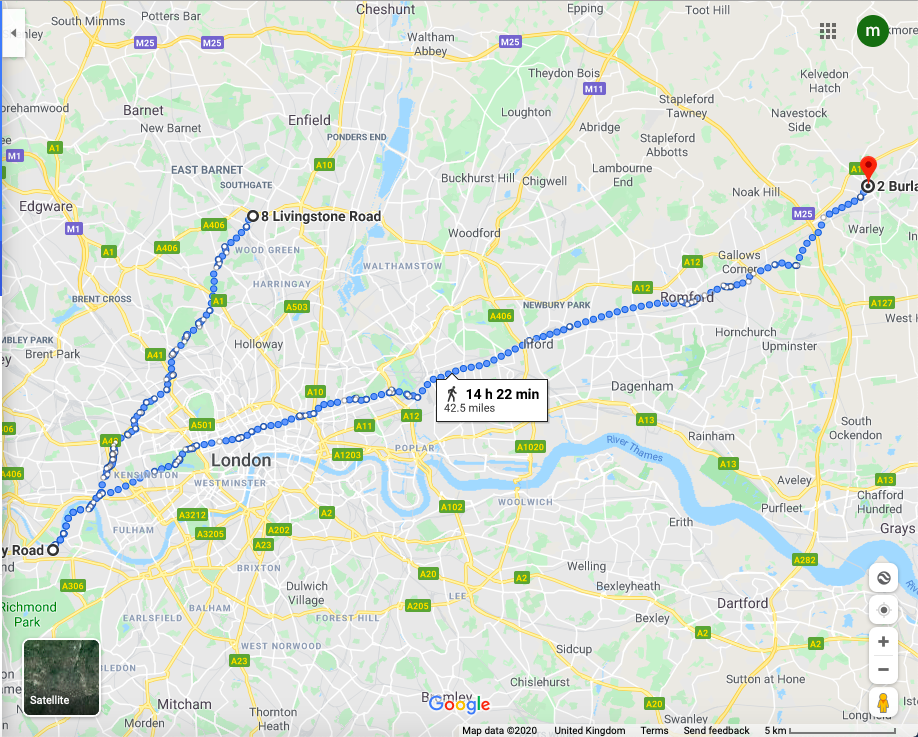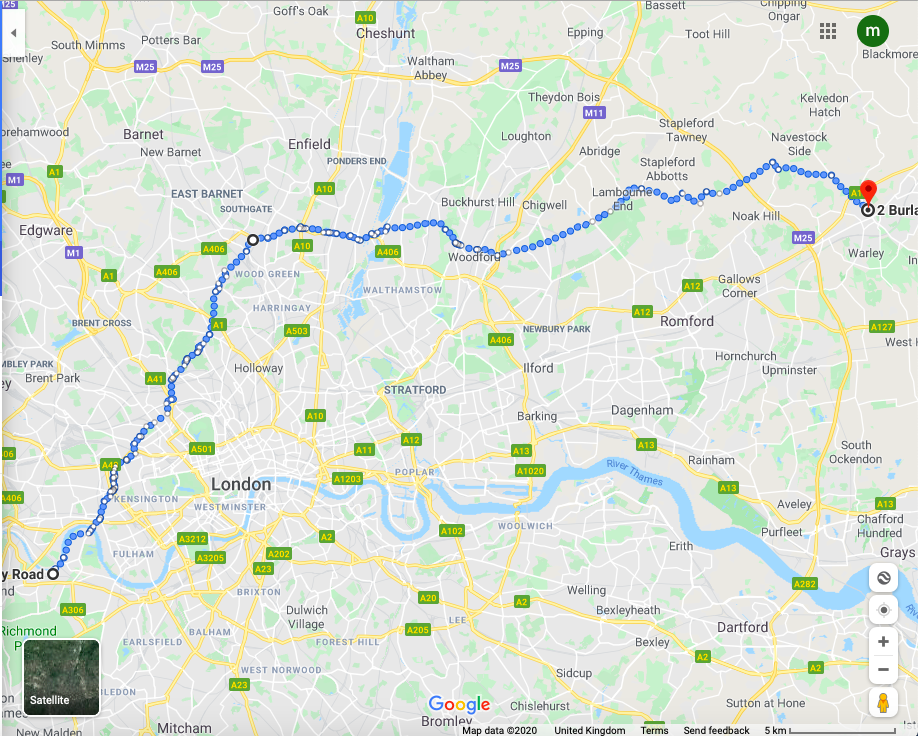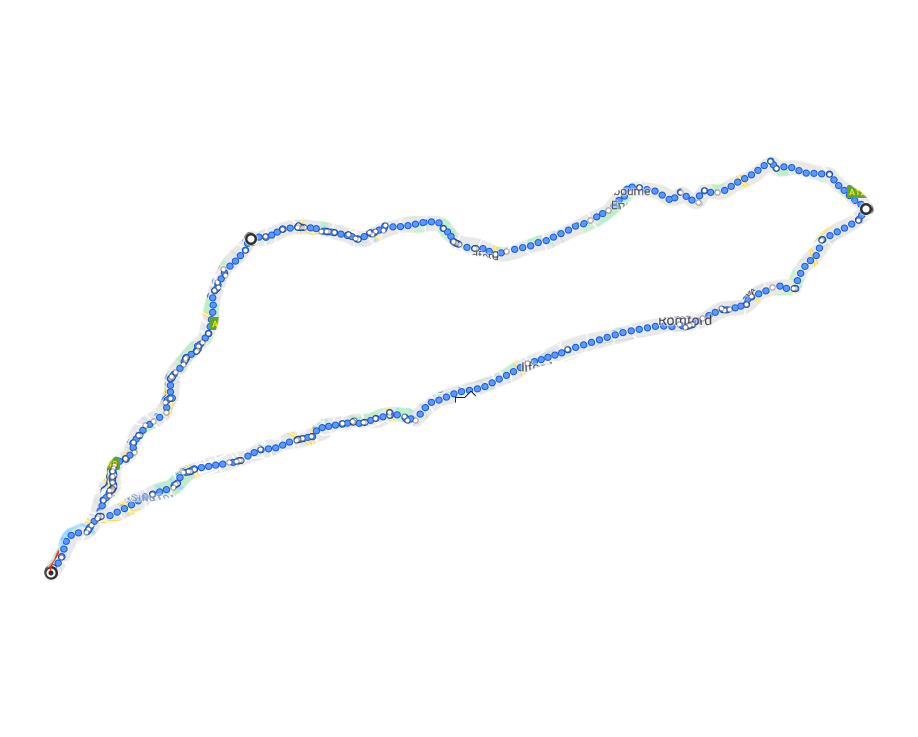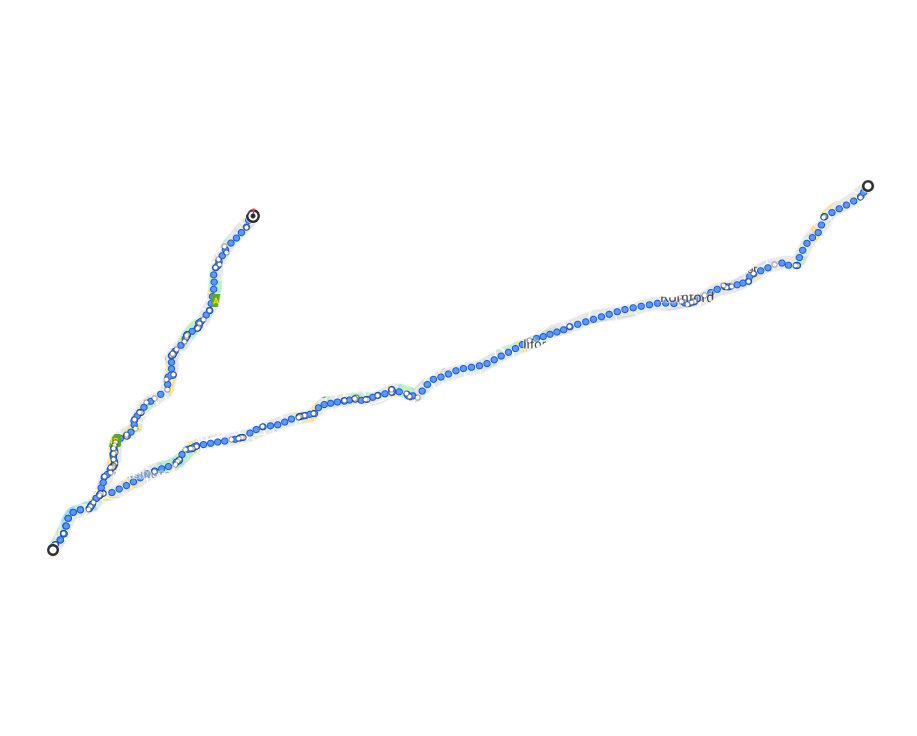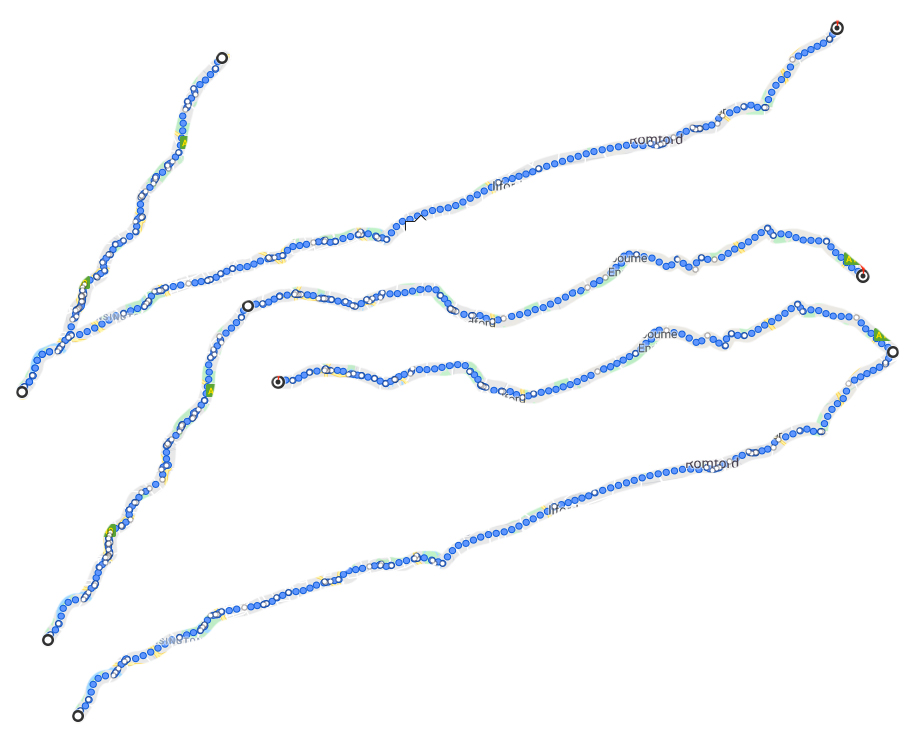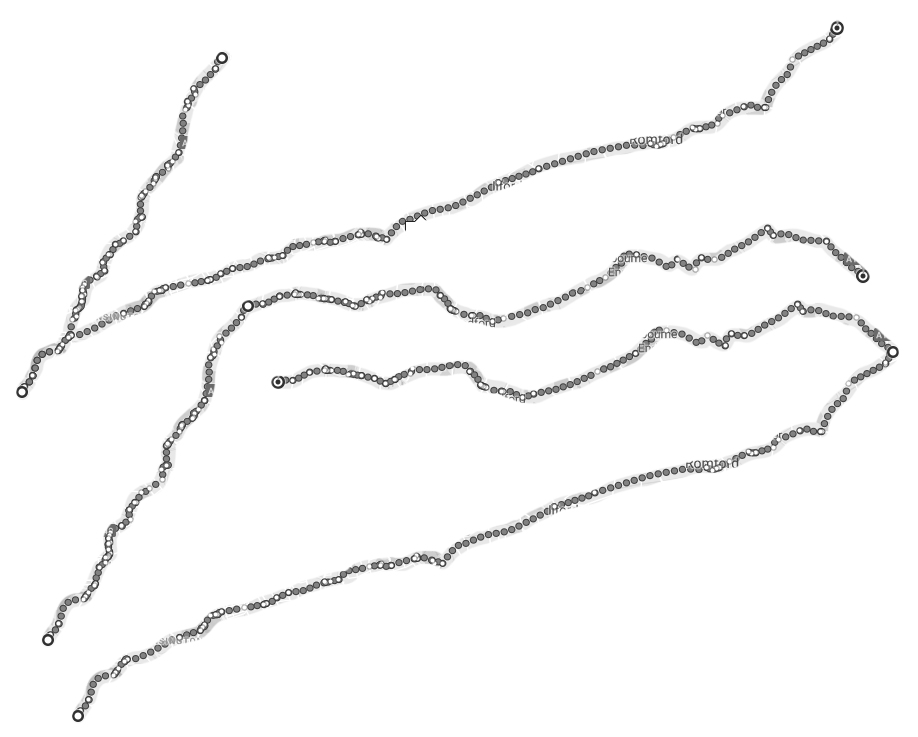 Different variations of routes between the three addresses

Animation/film made of the different route formations
I experimenting with extracting the colour, black and white backgrounds and overlapping/opacity
I want to be able to project this onto the acetate to add another layer and experiment with reflections
Acetate maquettes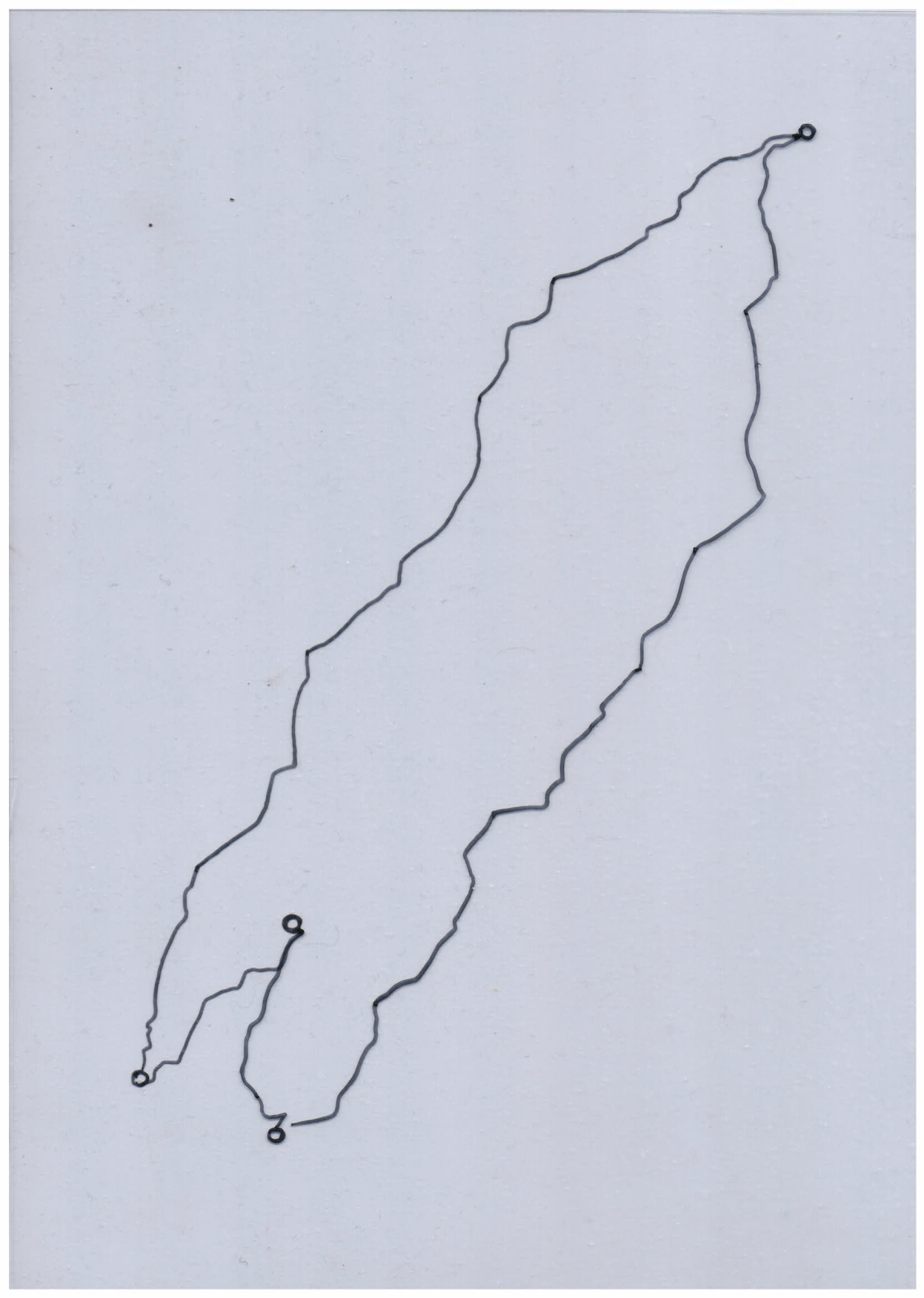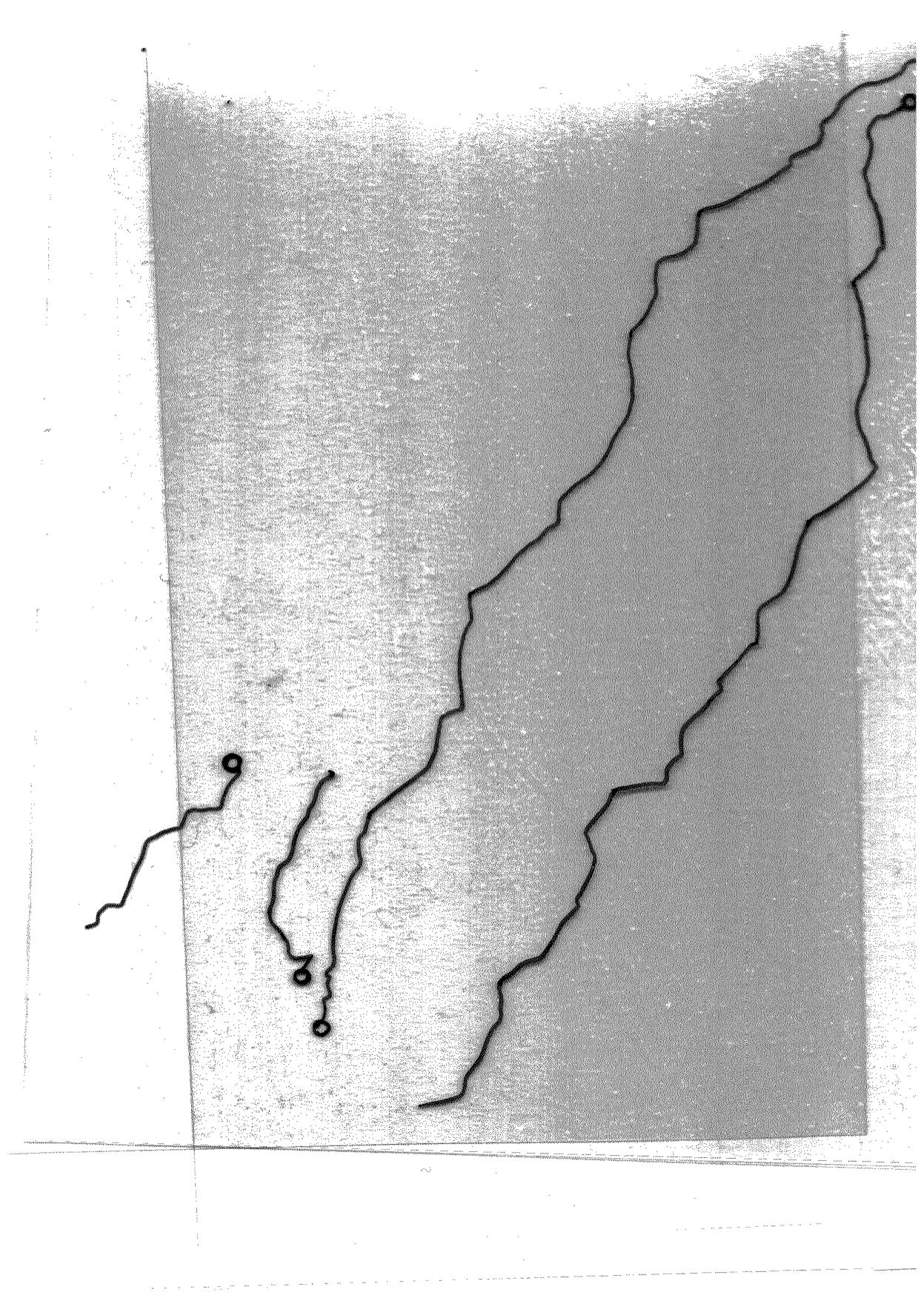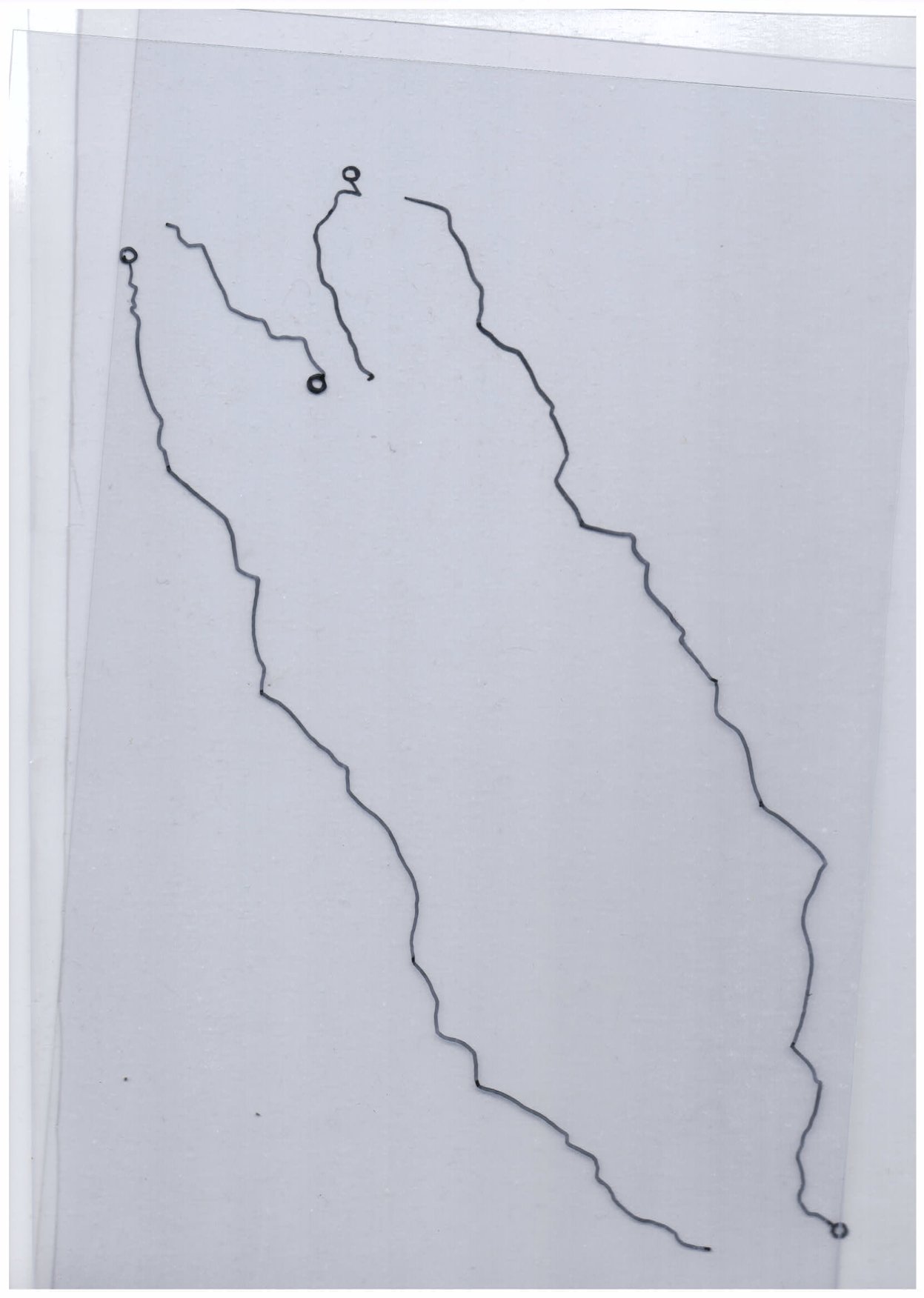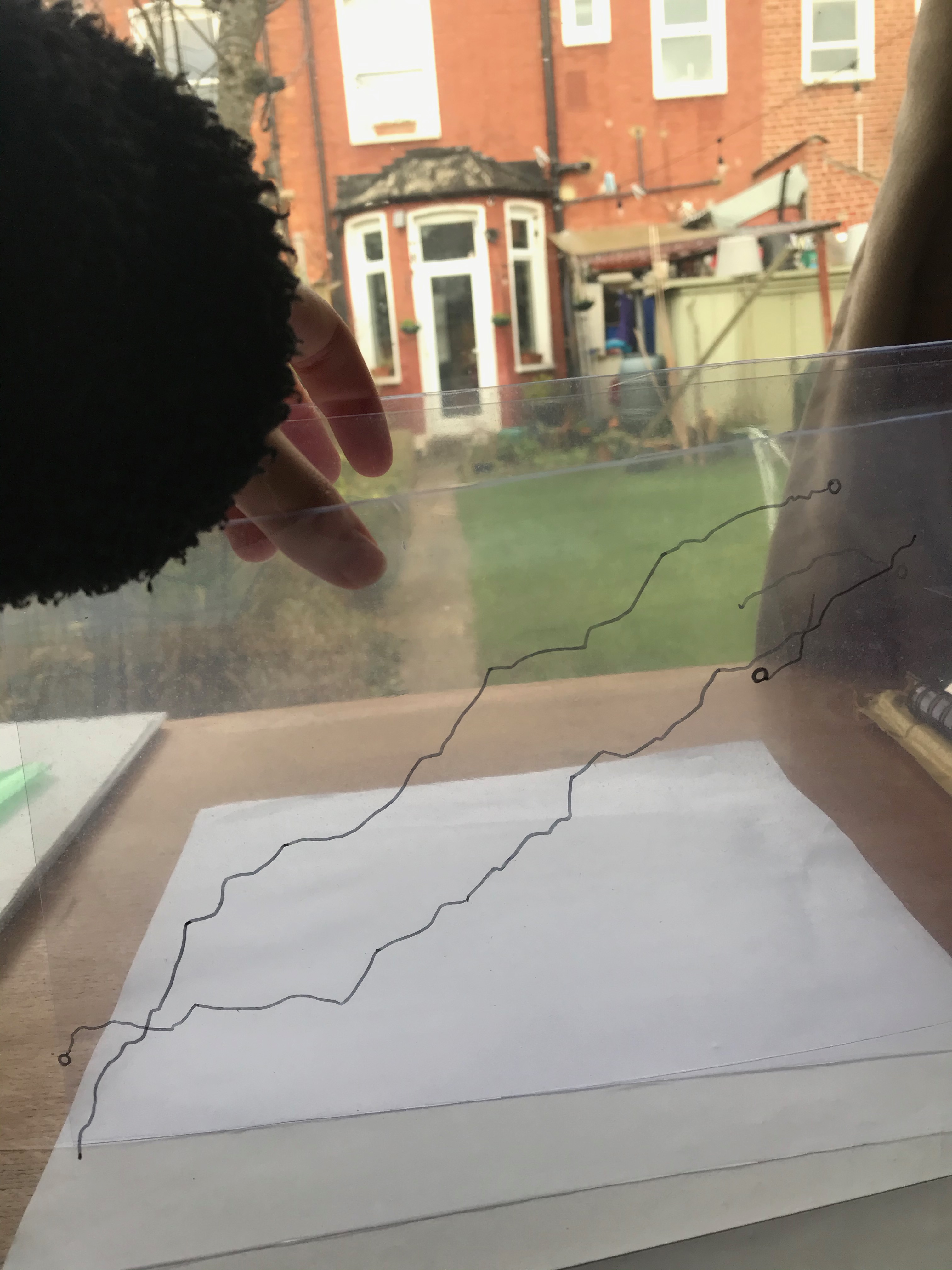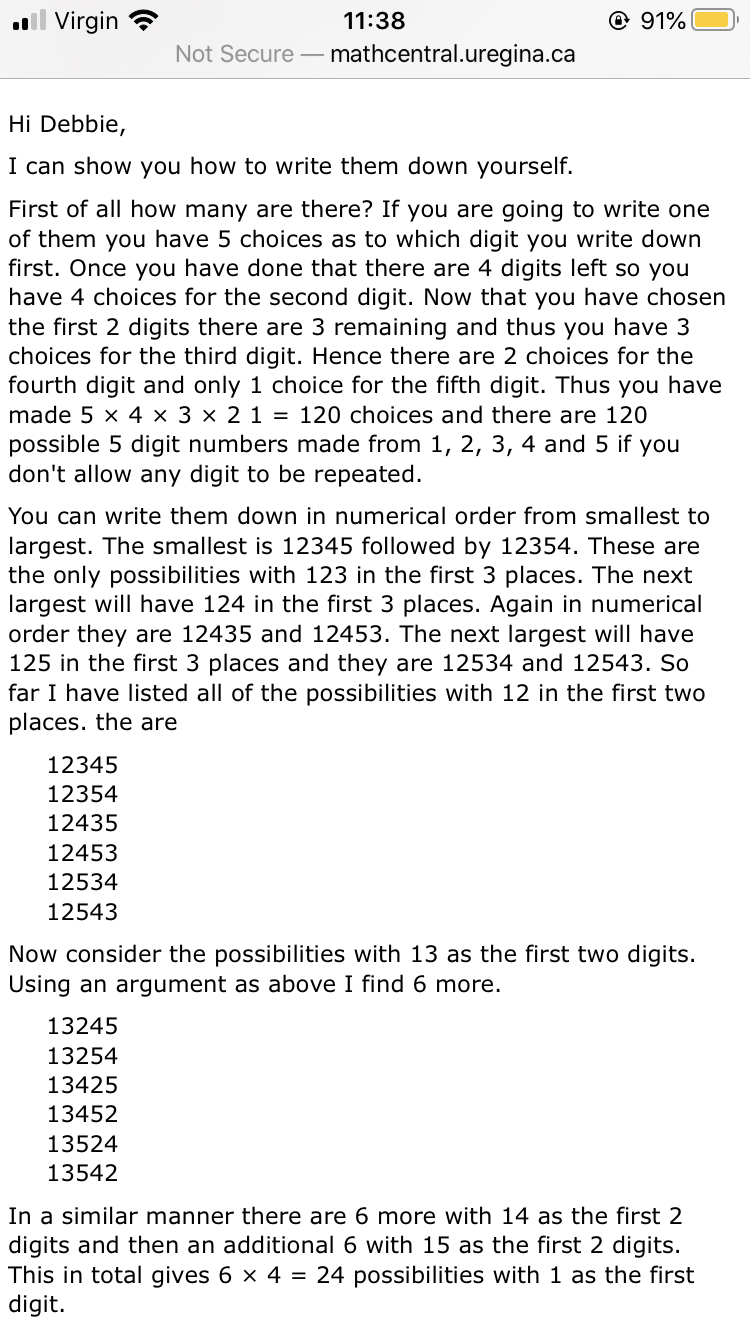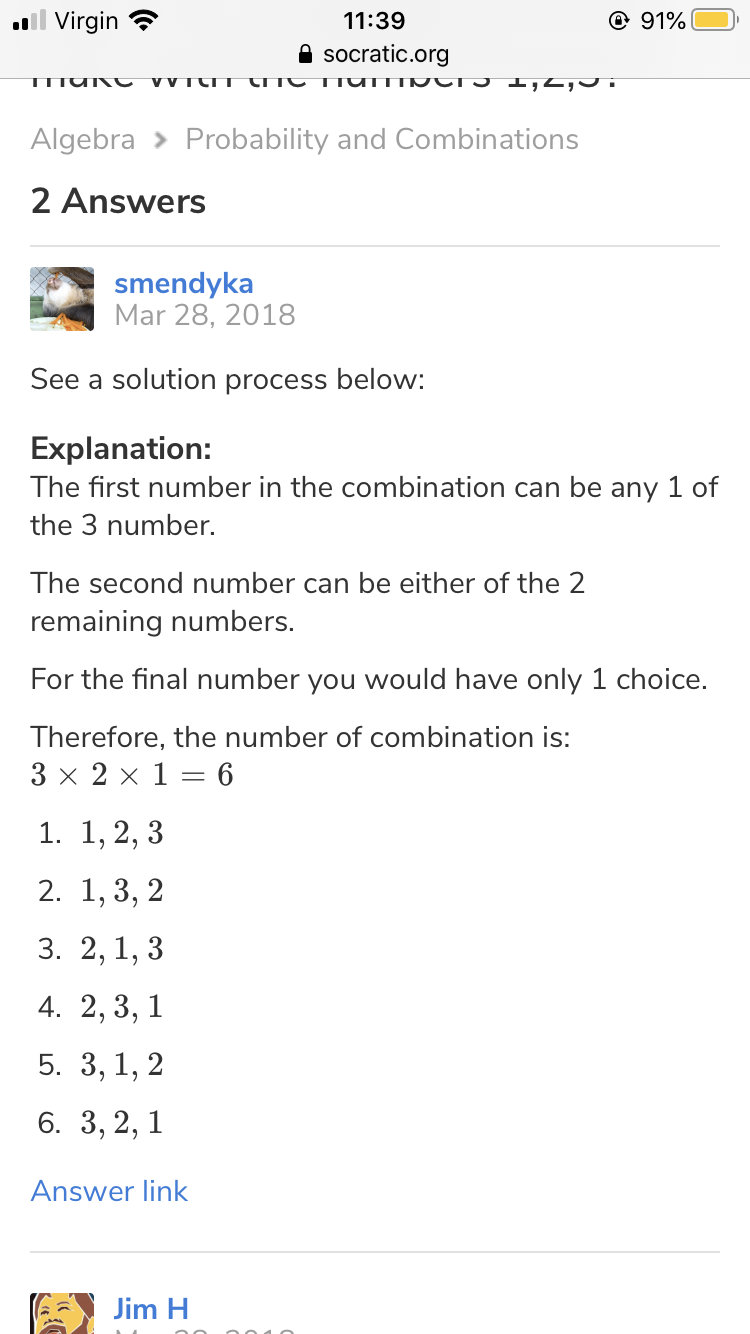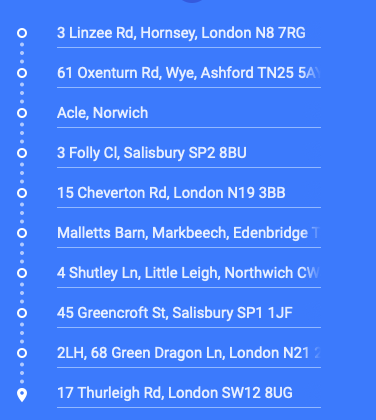 From the different addresses I wanted to see all the different route variations that were possible but also which route created the most interesting form/shape
Then simplified to just the line form

Using one of the address forms I drew a separate journey on each acetate sheet to show them separated but also can come together as one full route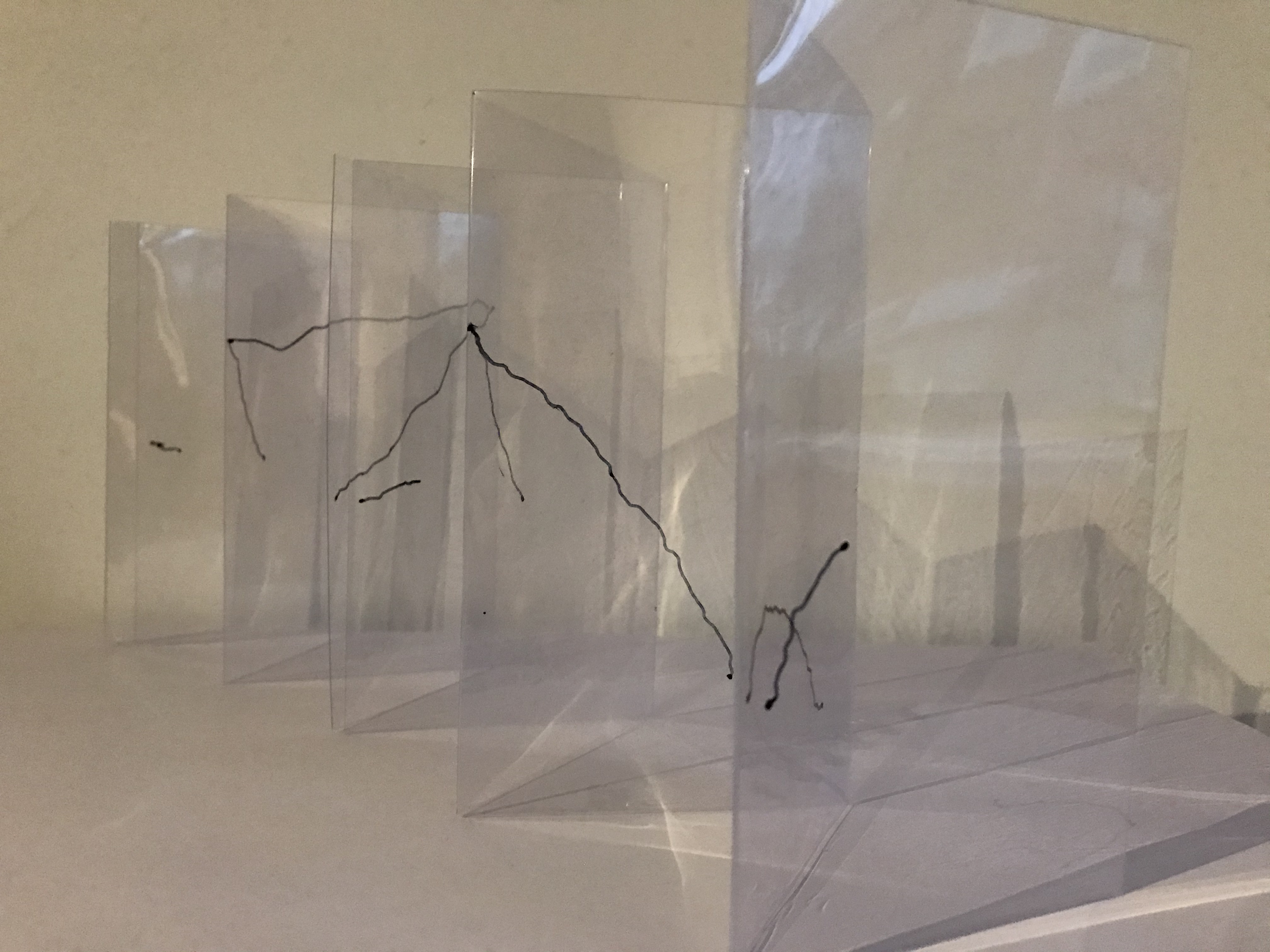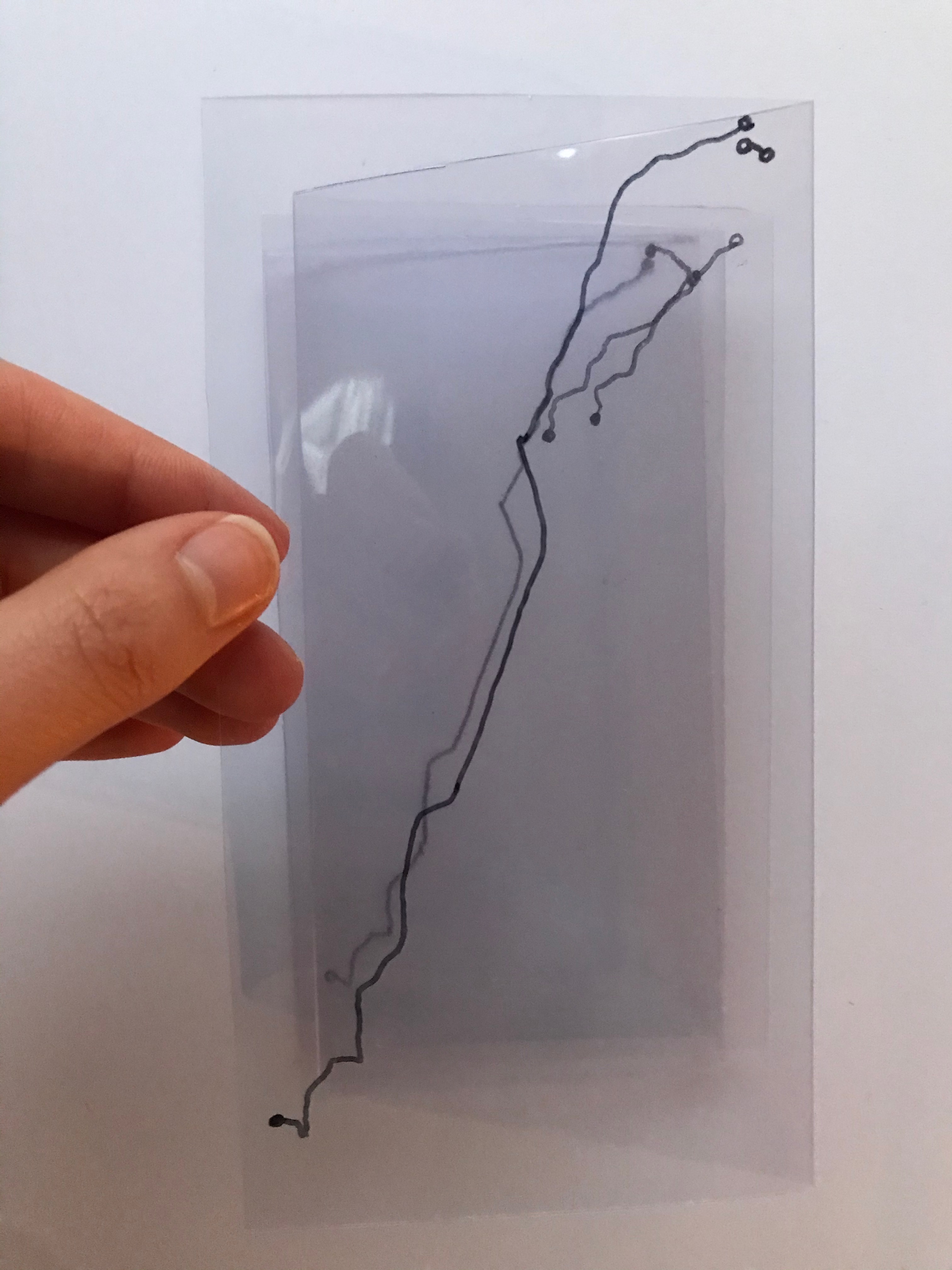 Using two other address forms I made 2 acetate concertinas that can stand themselves
So this is more successful as a piece then on separate unconnected pieces of acetate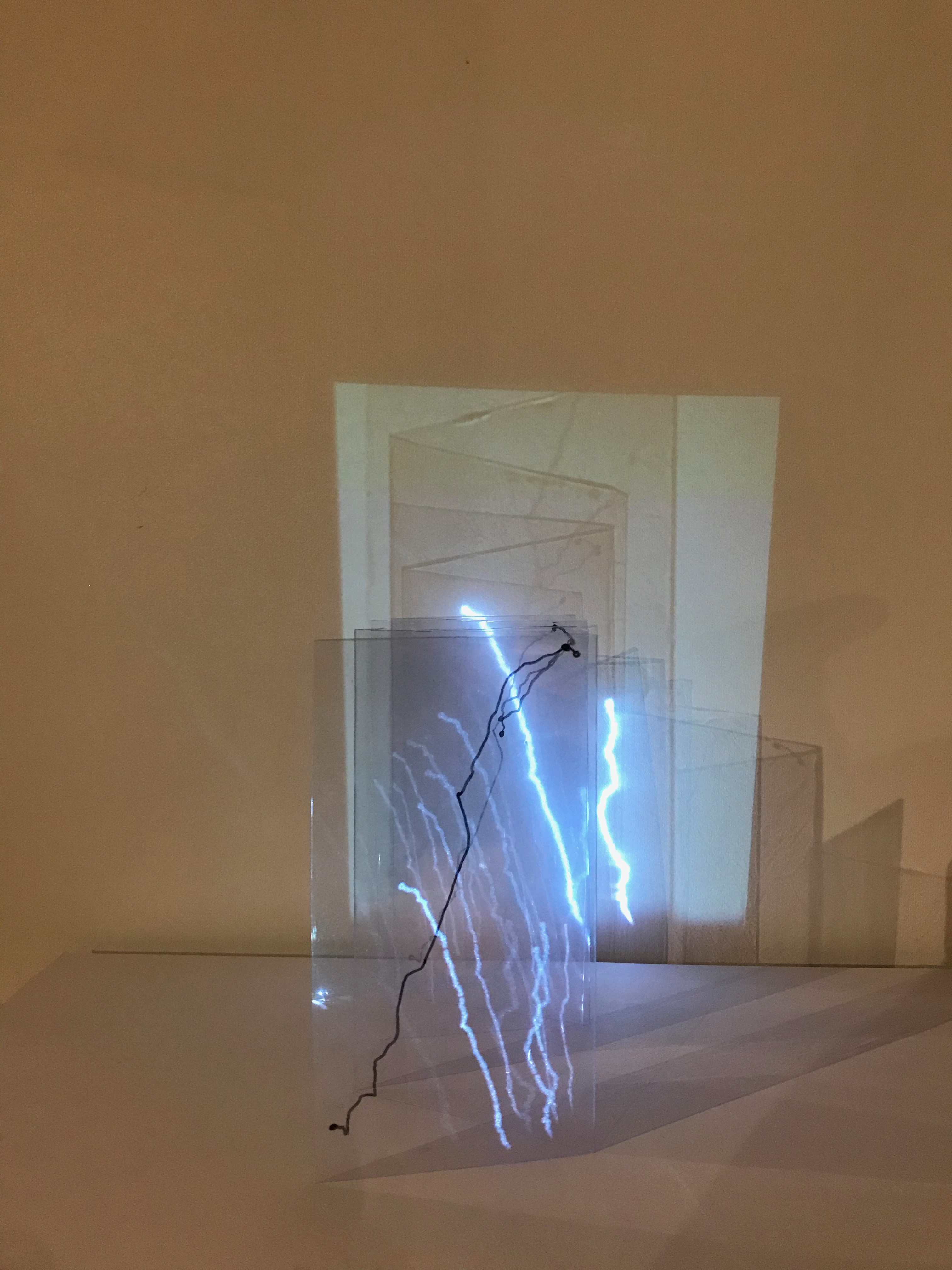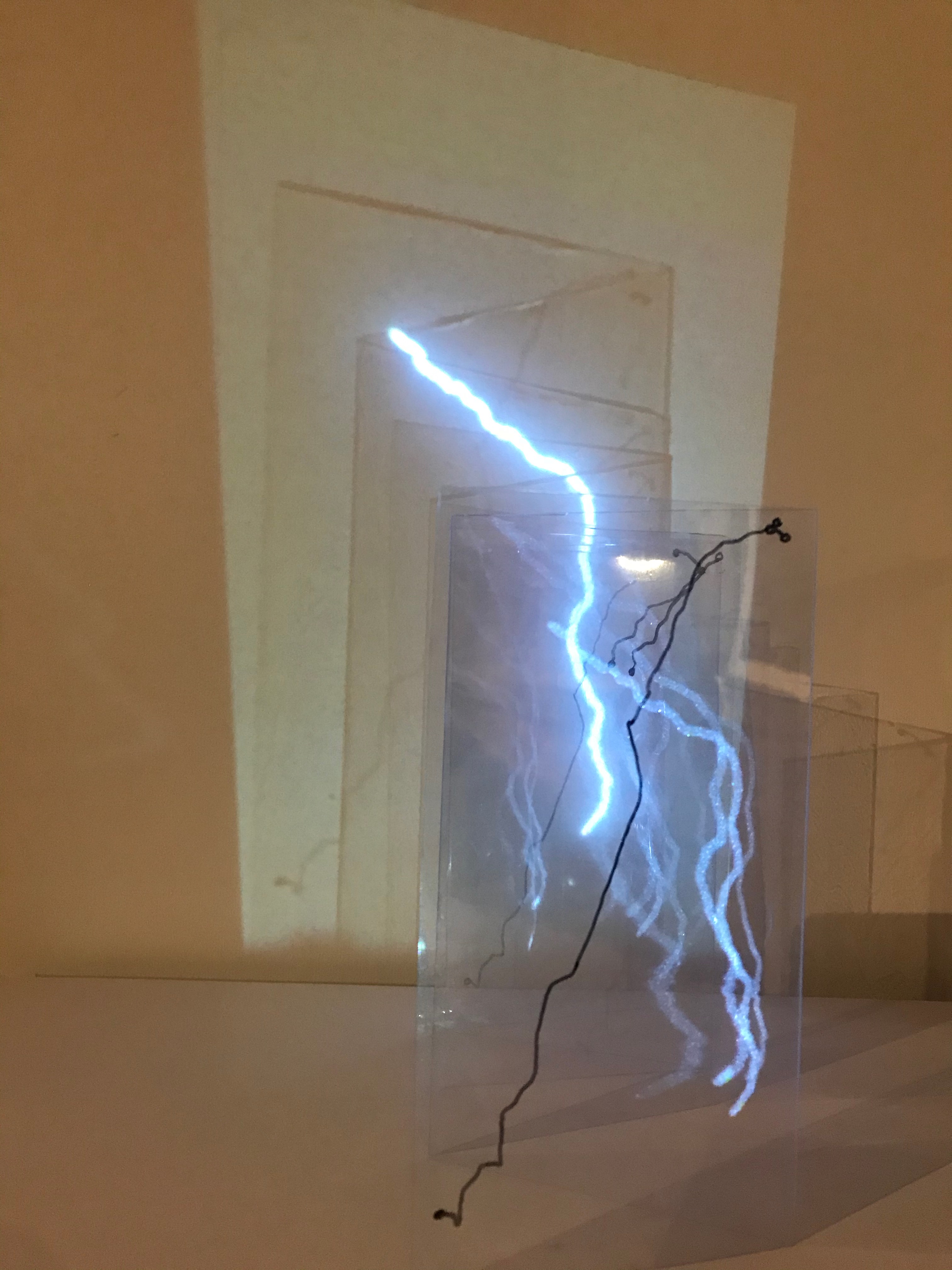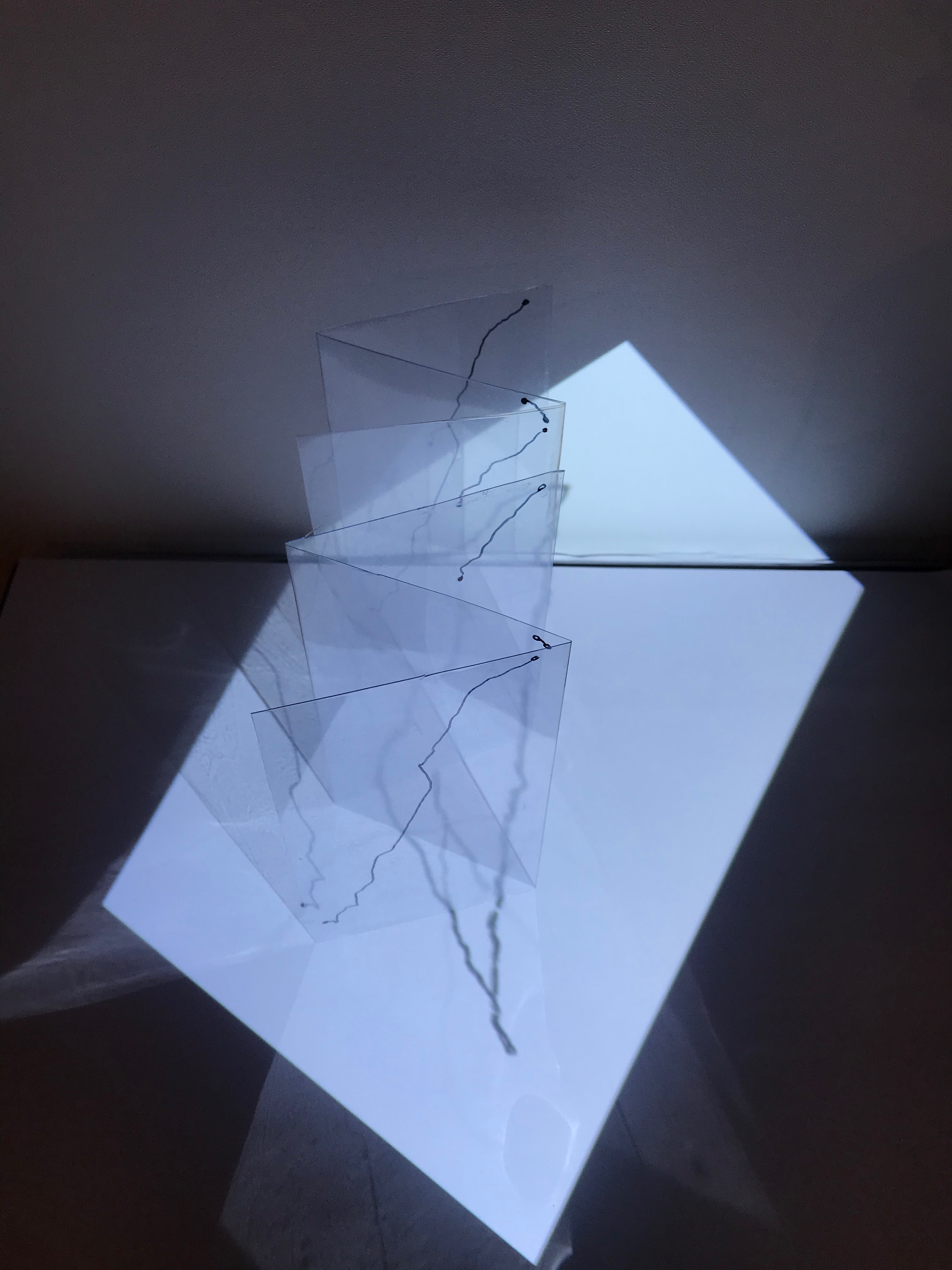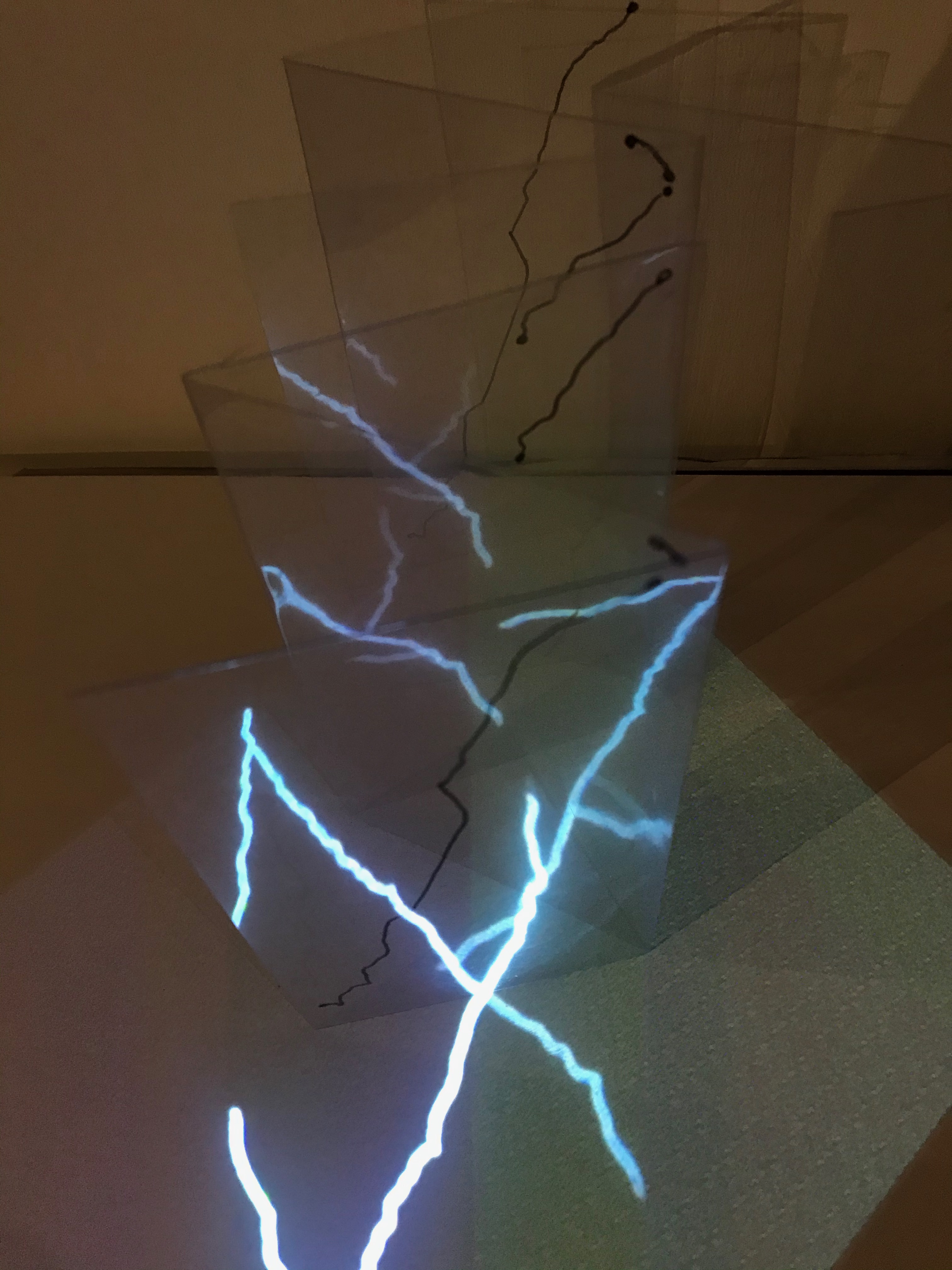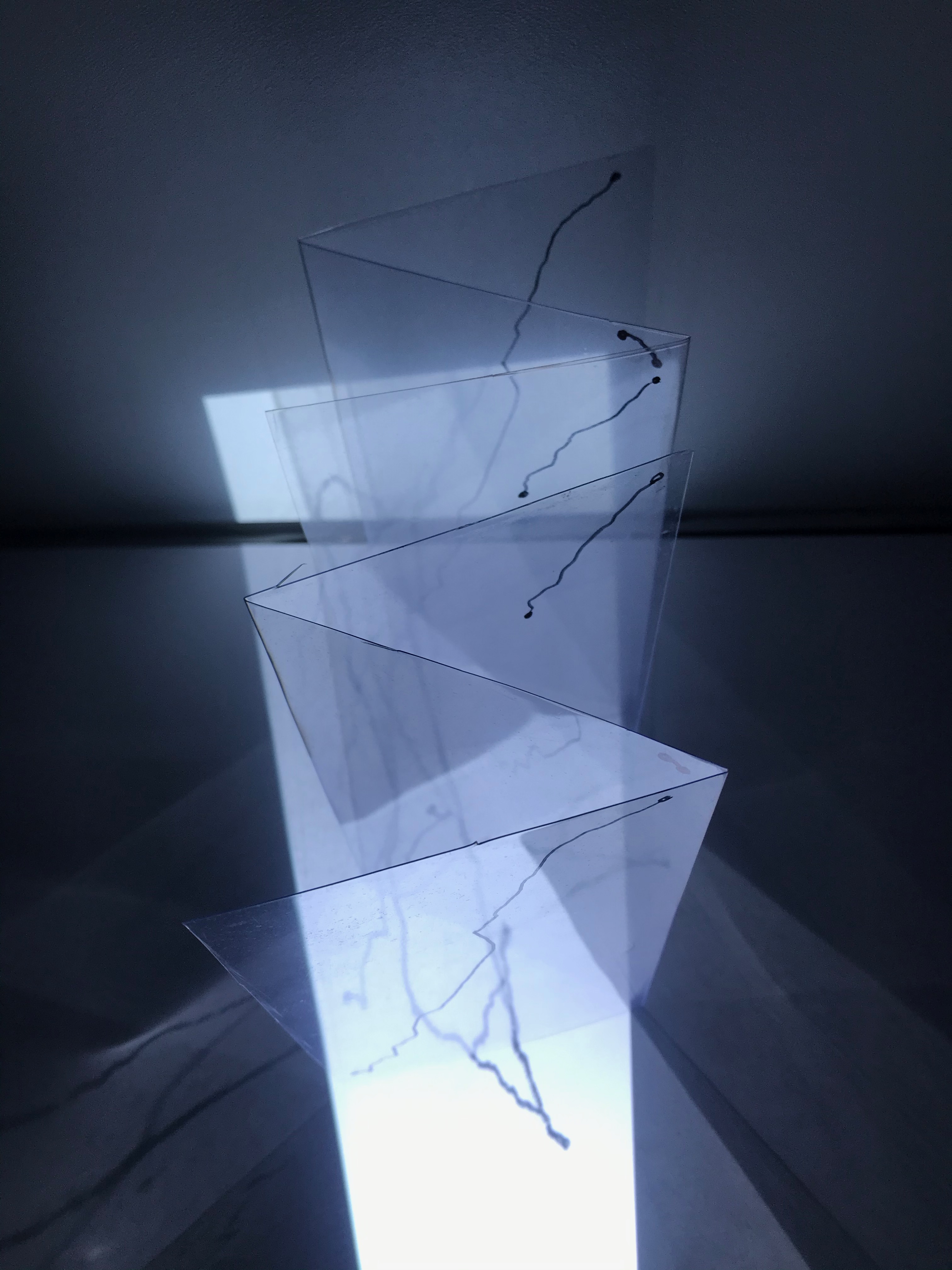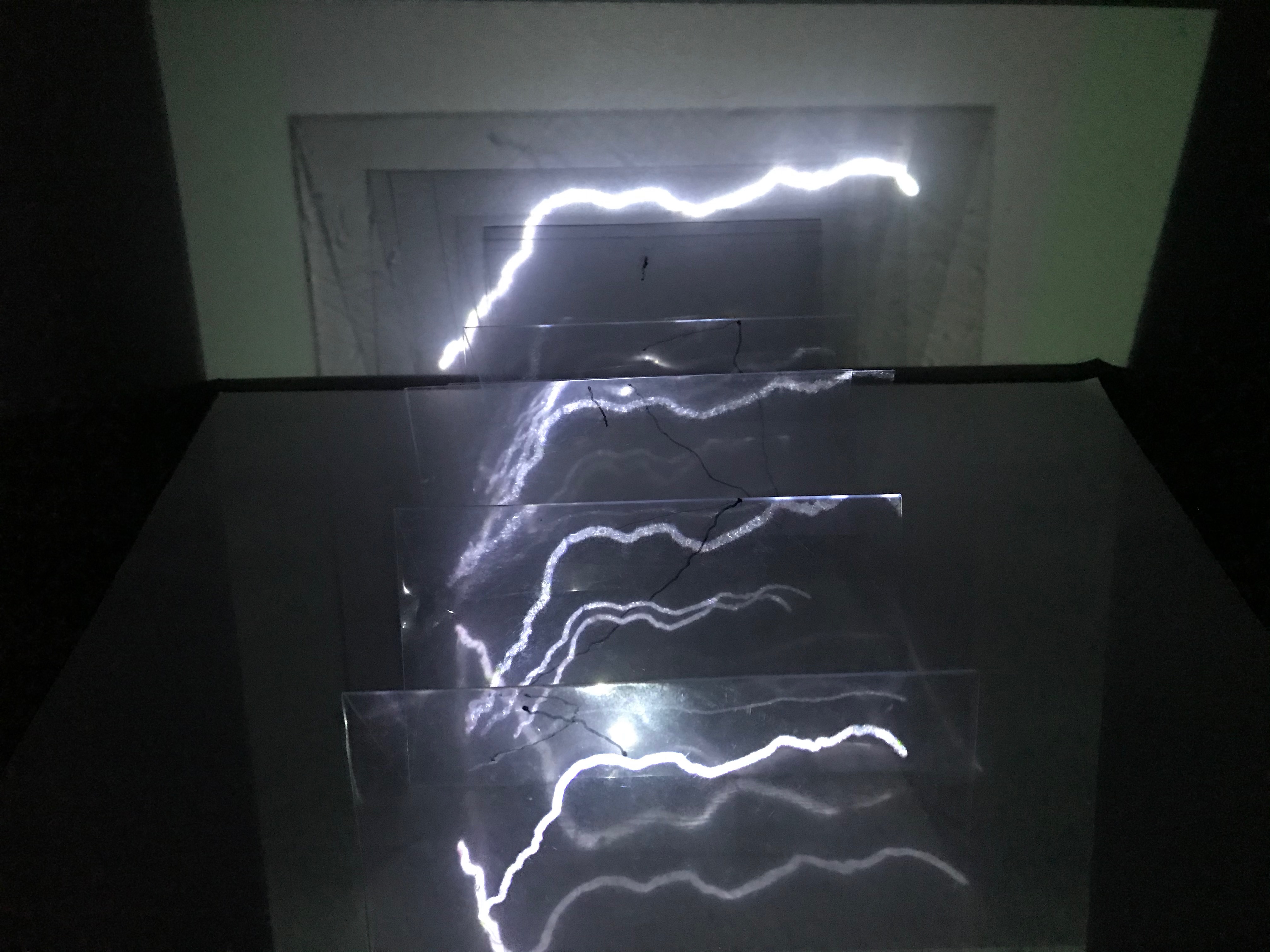 I then projected the animation onto the acetate concertinas, to see how it would reflect and project through
The white line is most effective in creating reflections
I want to now be able to recreate this a lot larger so viewers can walk around it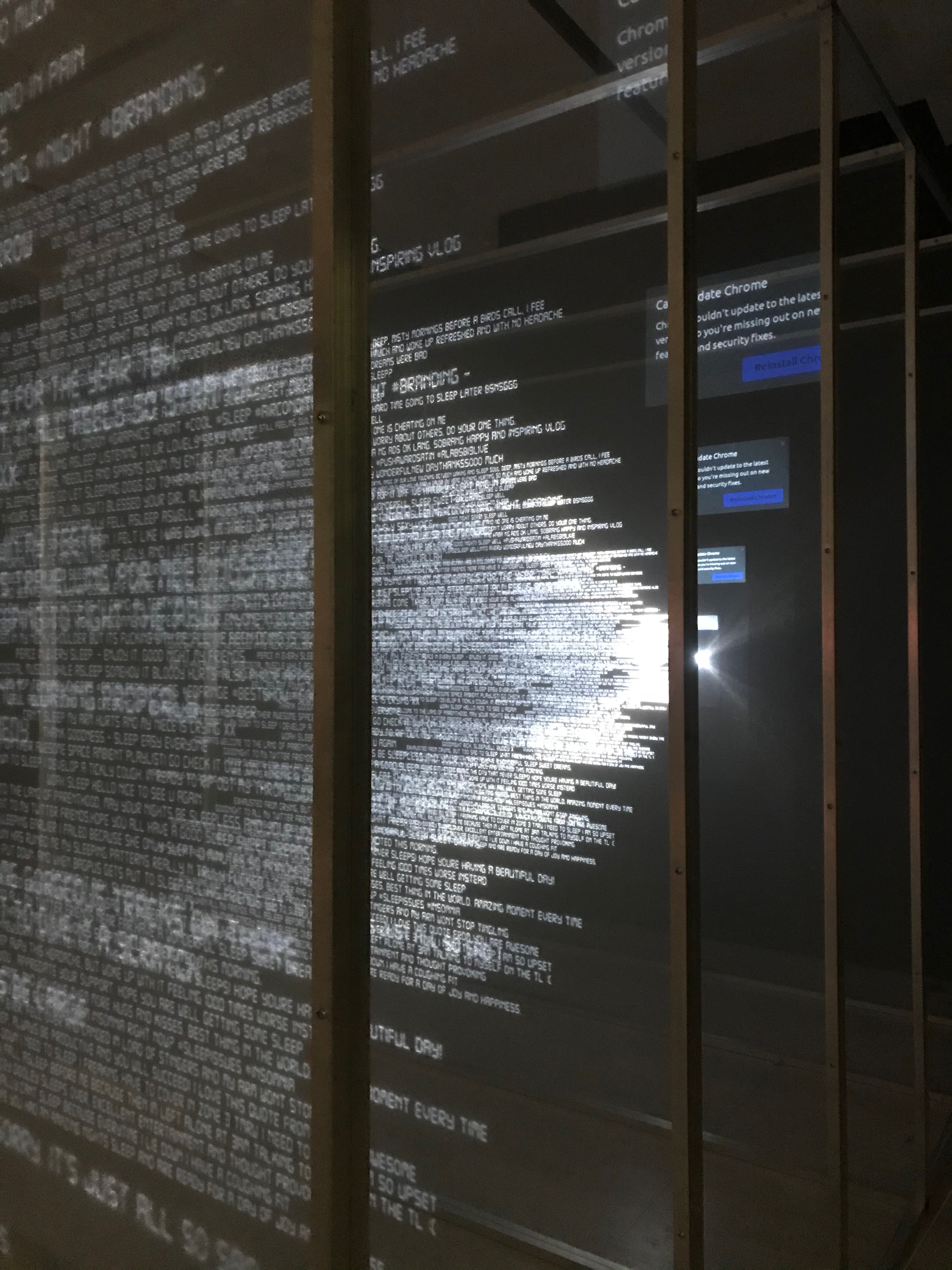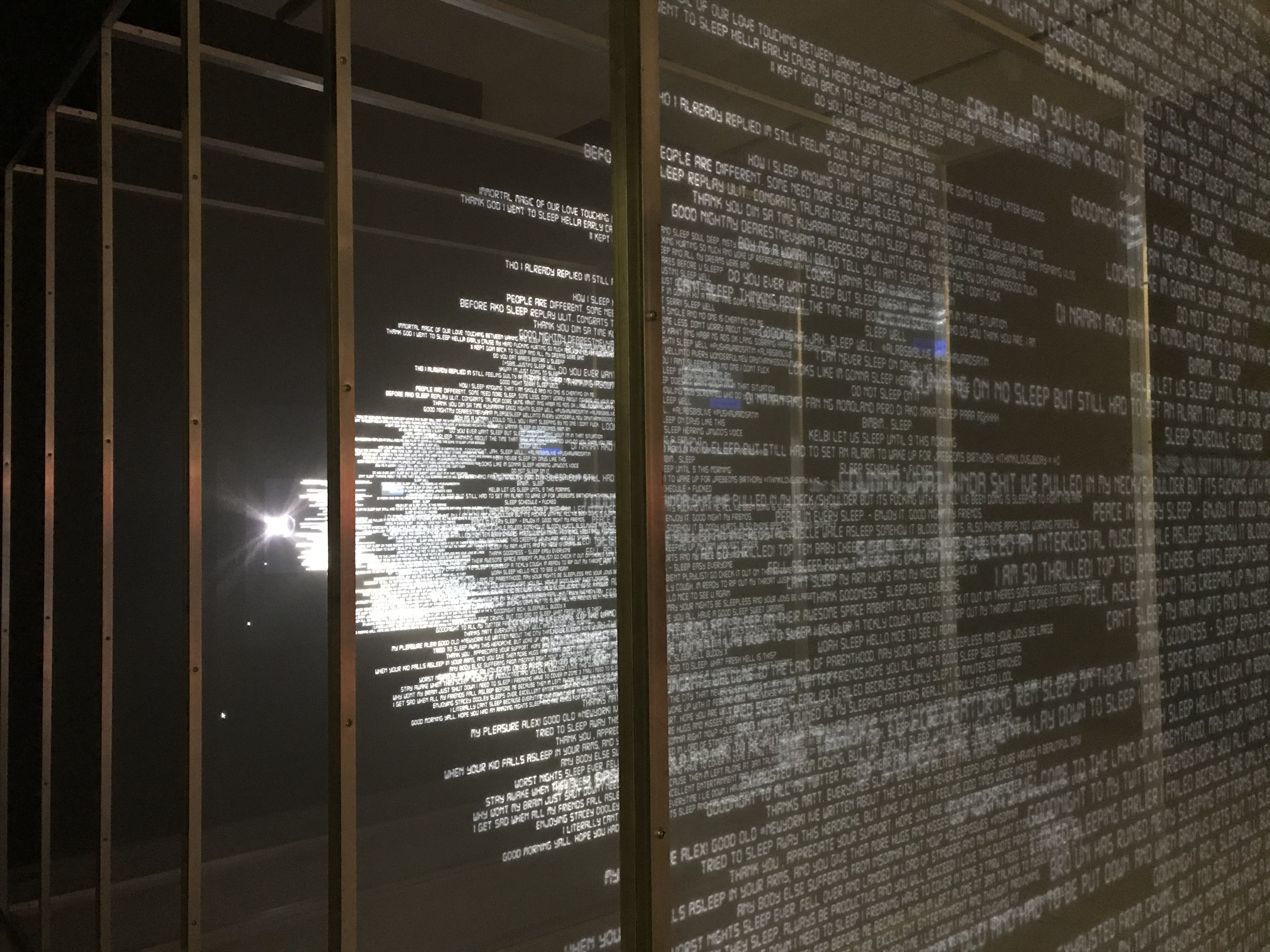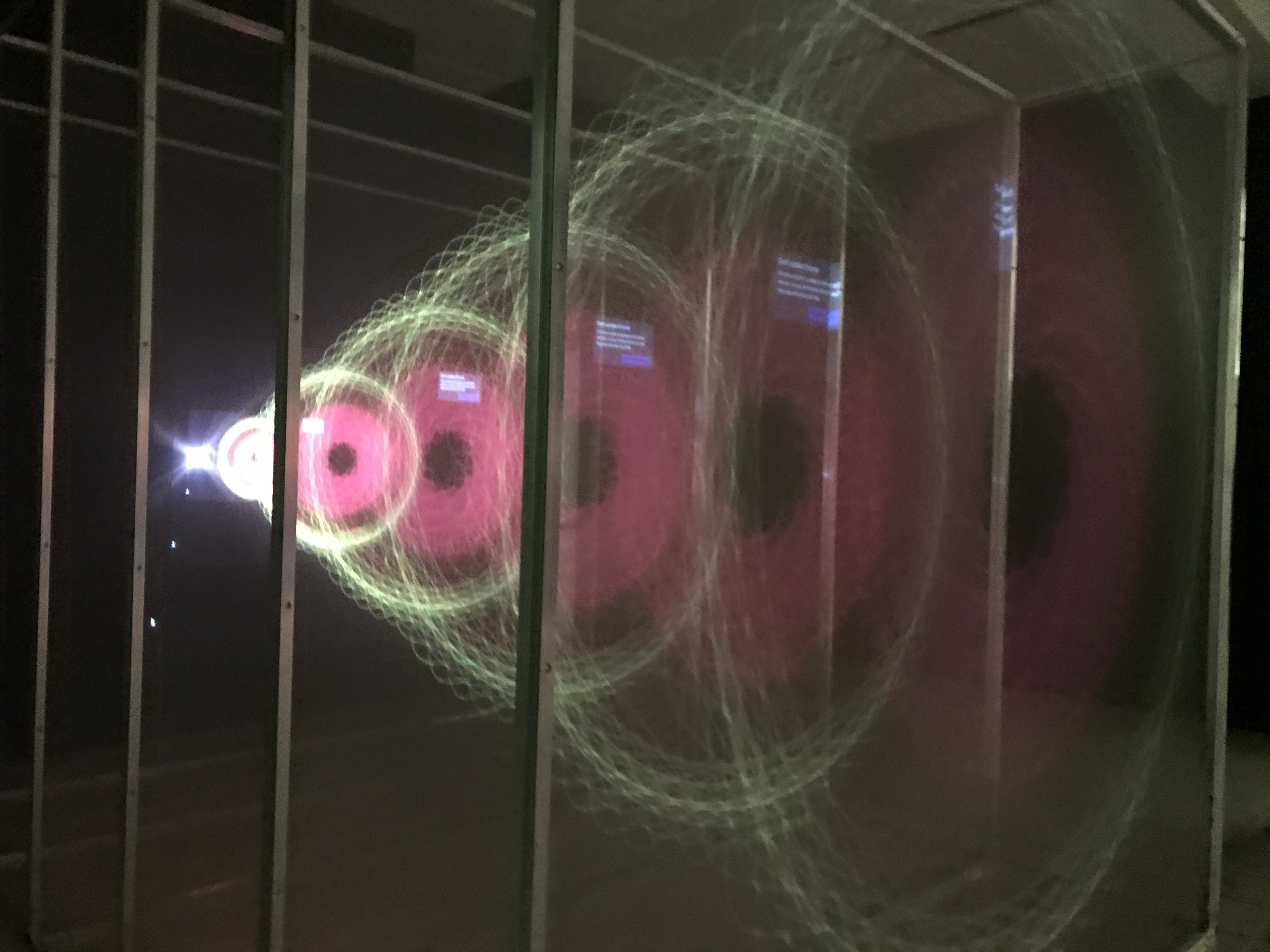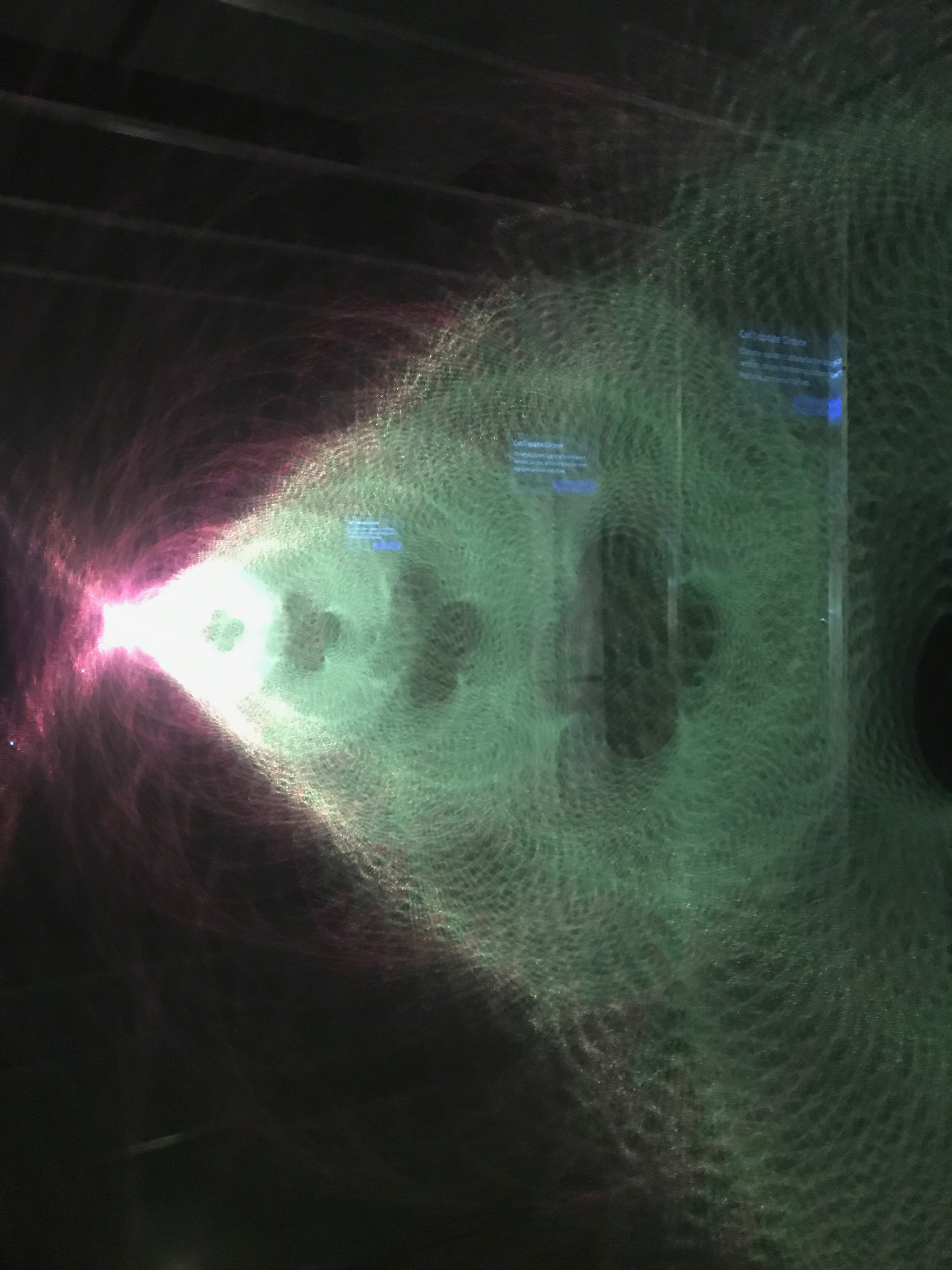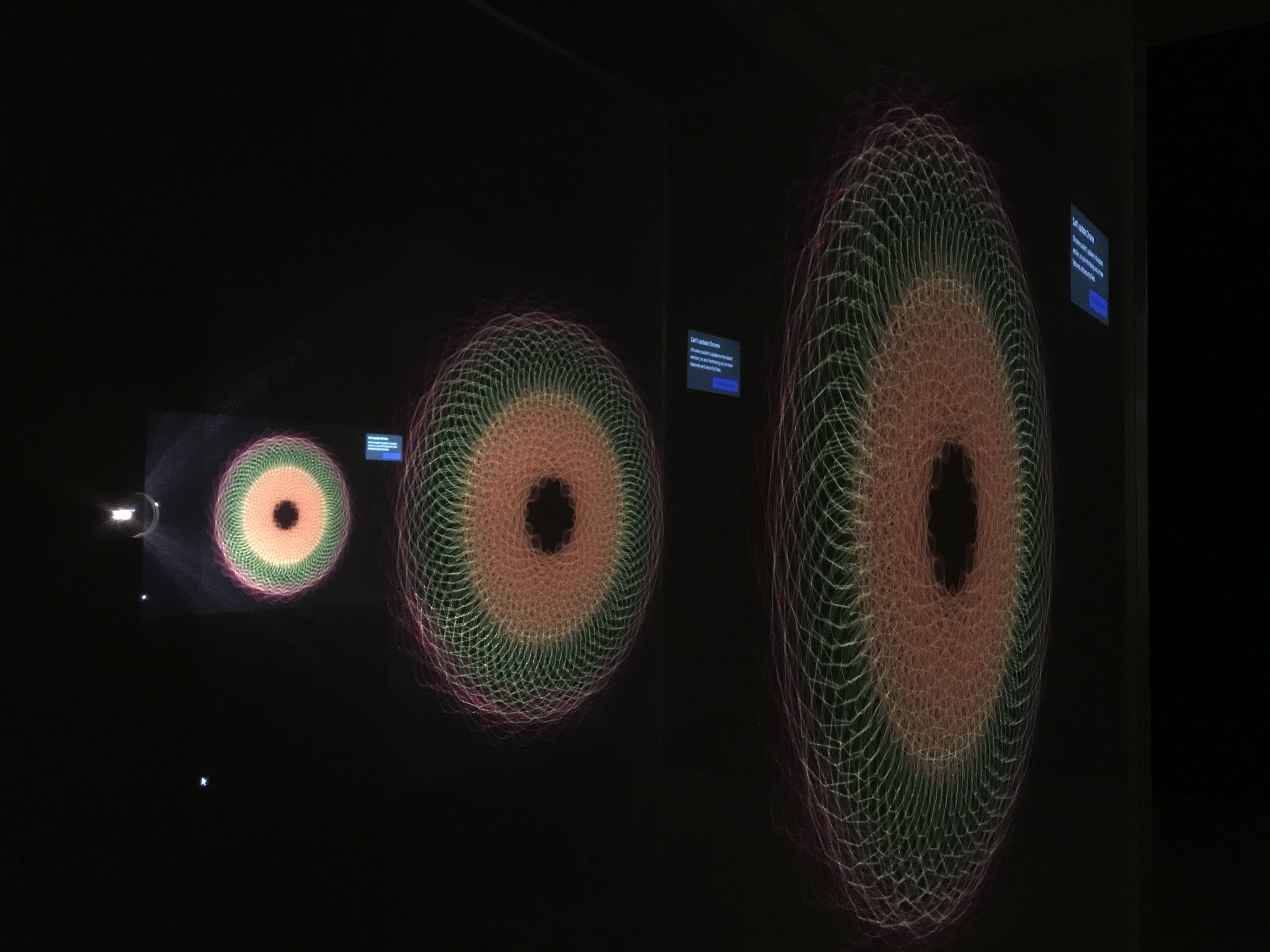 Real time data visualisation, exploring our contemporary relationship with sleep and insomnia
It highlights the strength of our relationship with sleep and how it shifts throughout 24hr period
The mesh material is used in sheets to then project through similar to what I am aiming to do
The scale of the piece is similar to what I want to be able to achieve with my installation sculpture
'Awake' Tekja 2019 @Somerset House 24/7 exhibition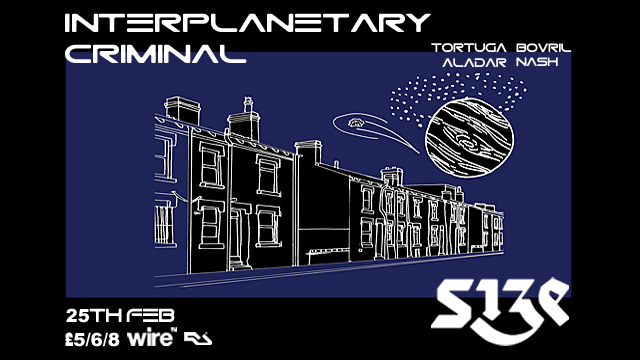 Further poster work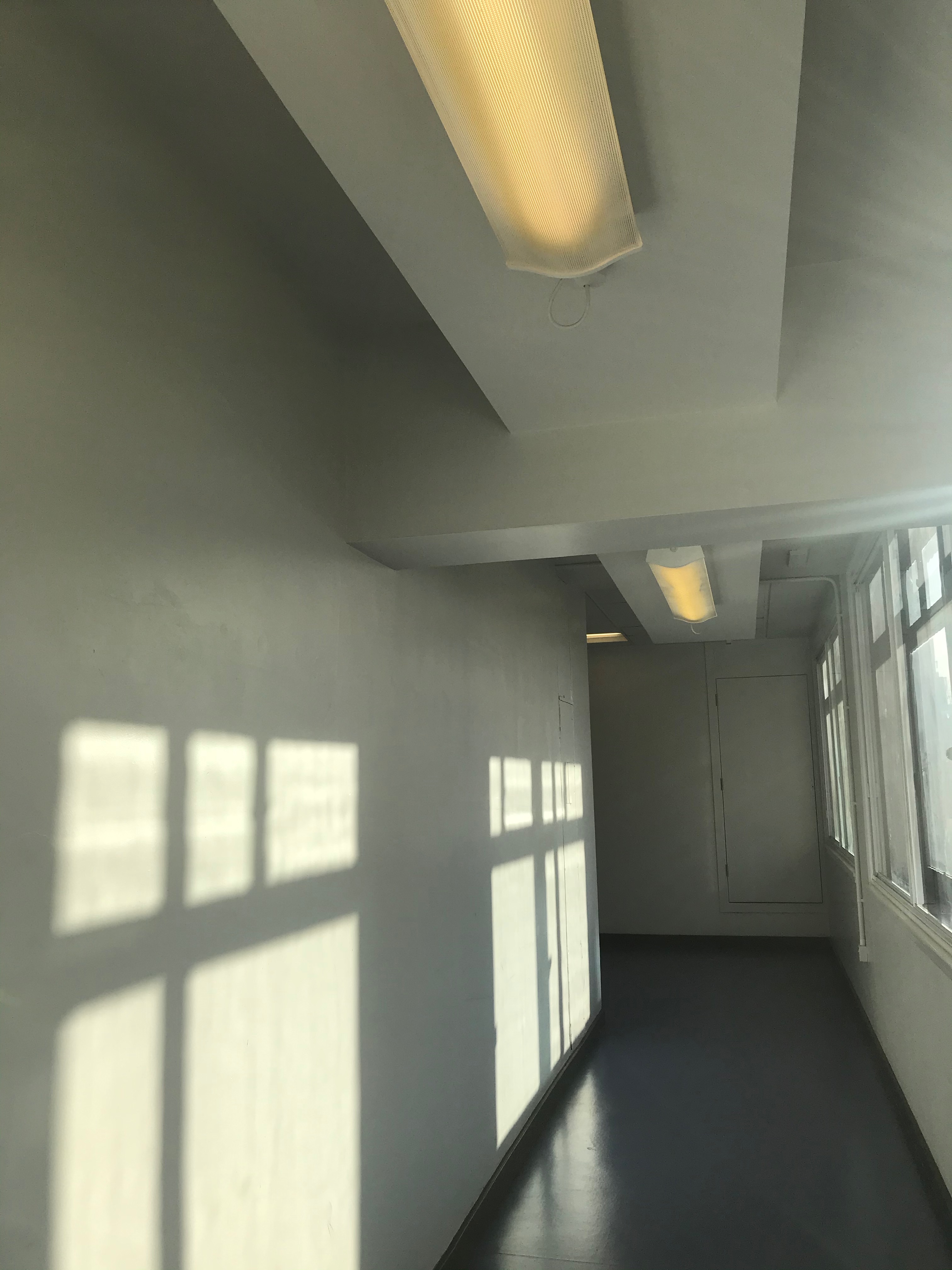 More light photo experiments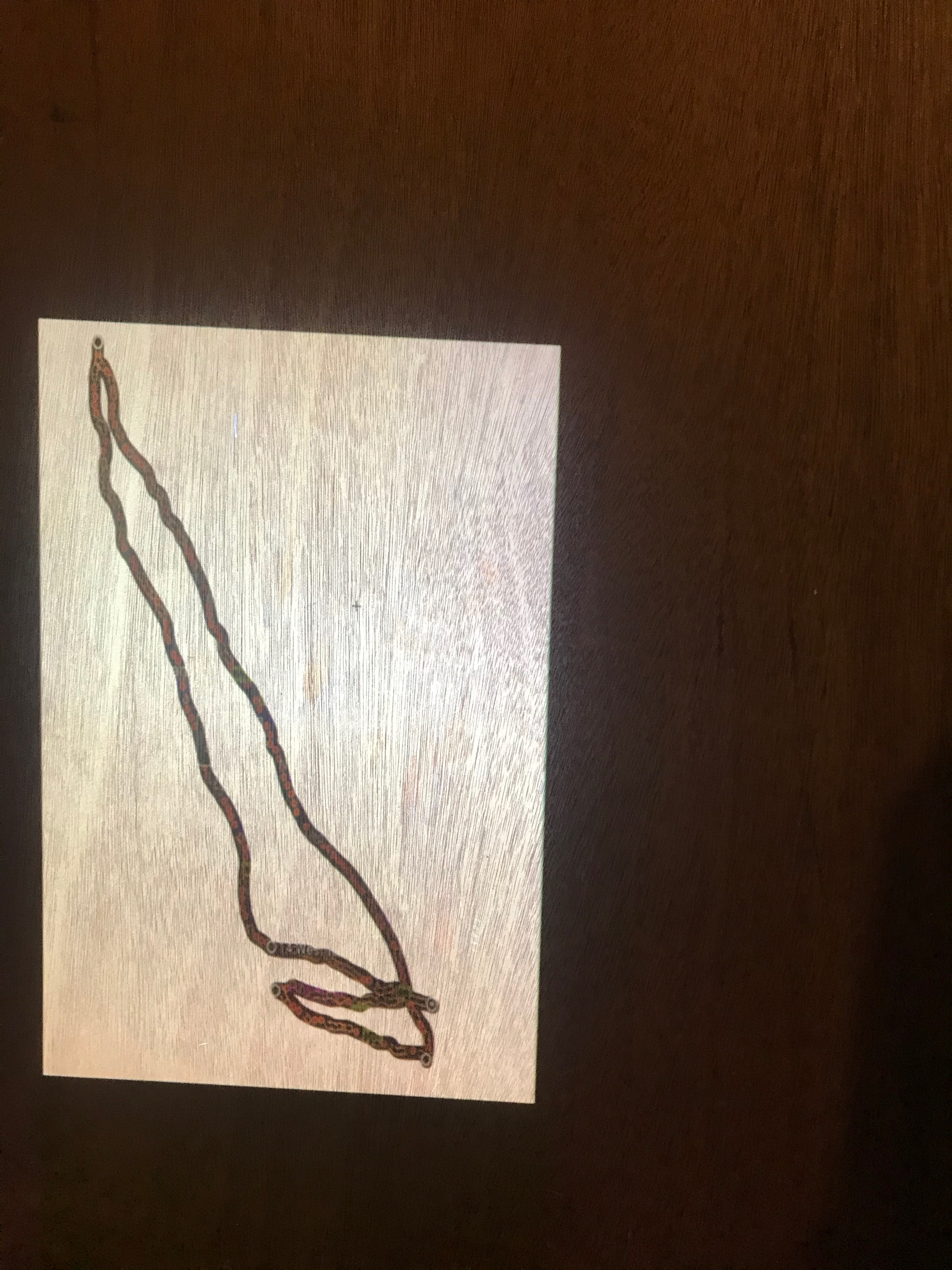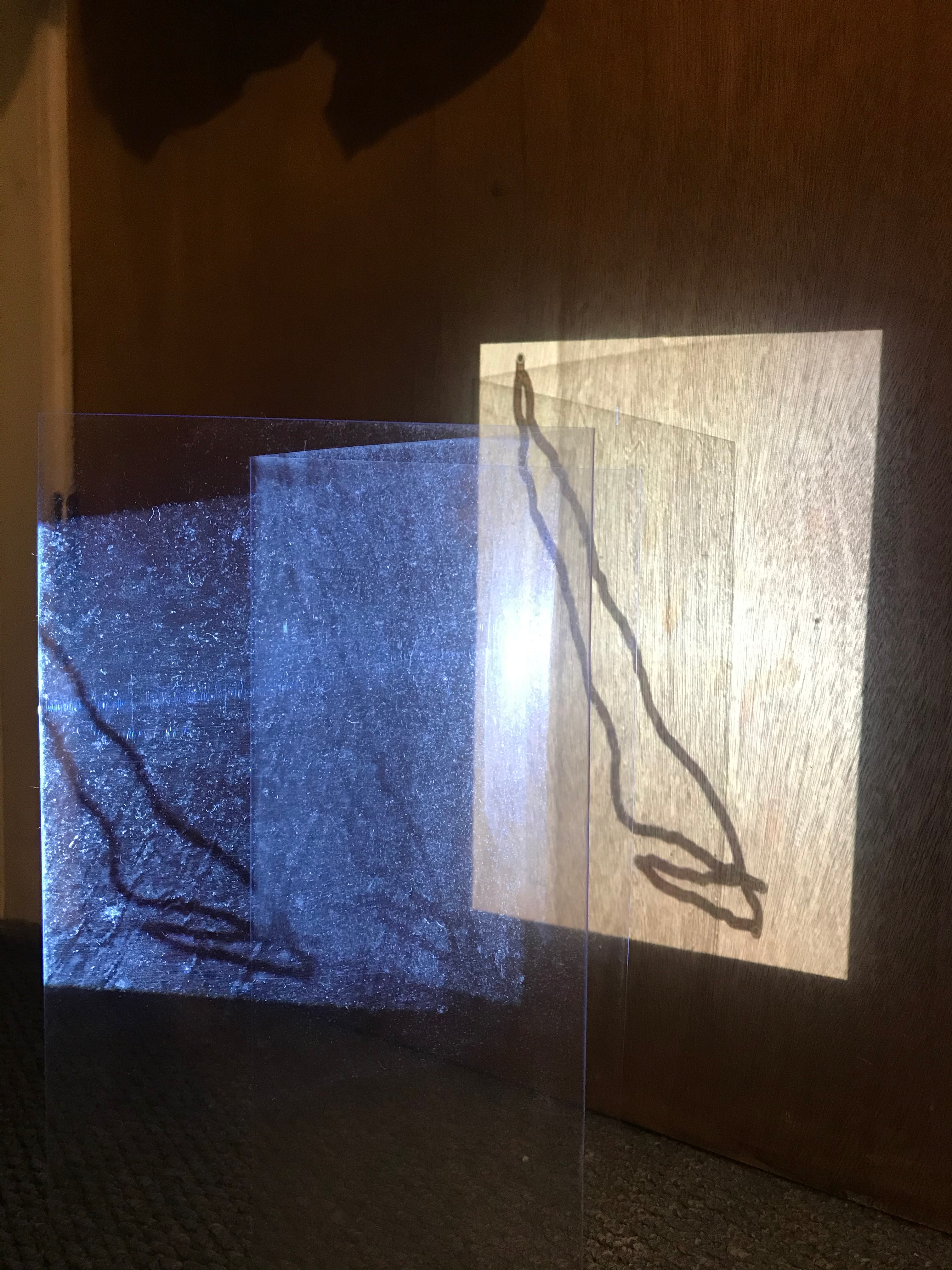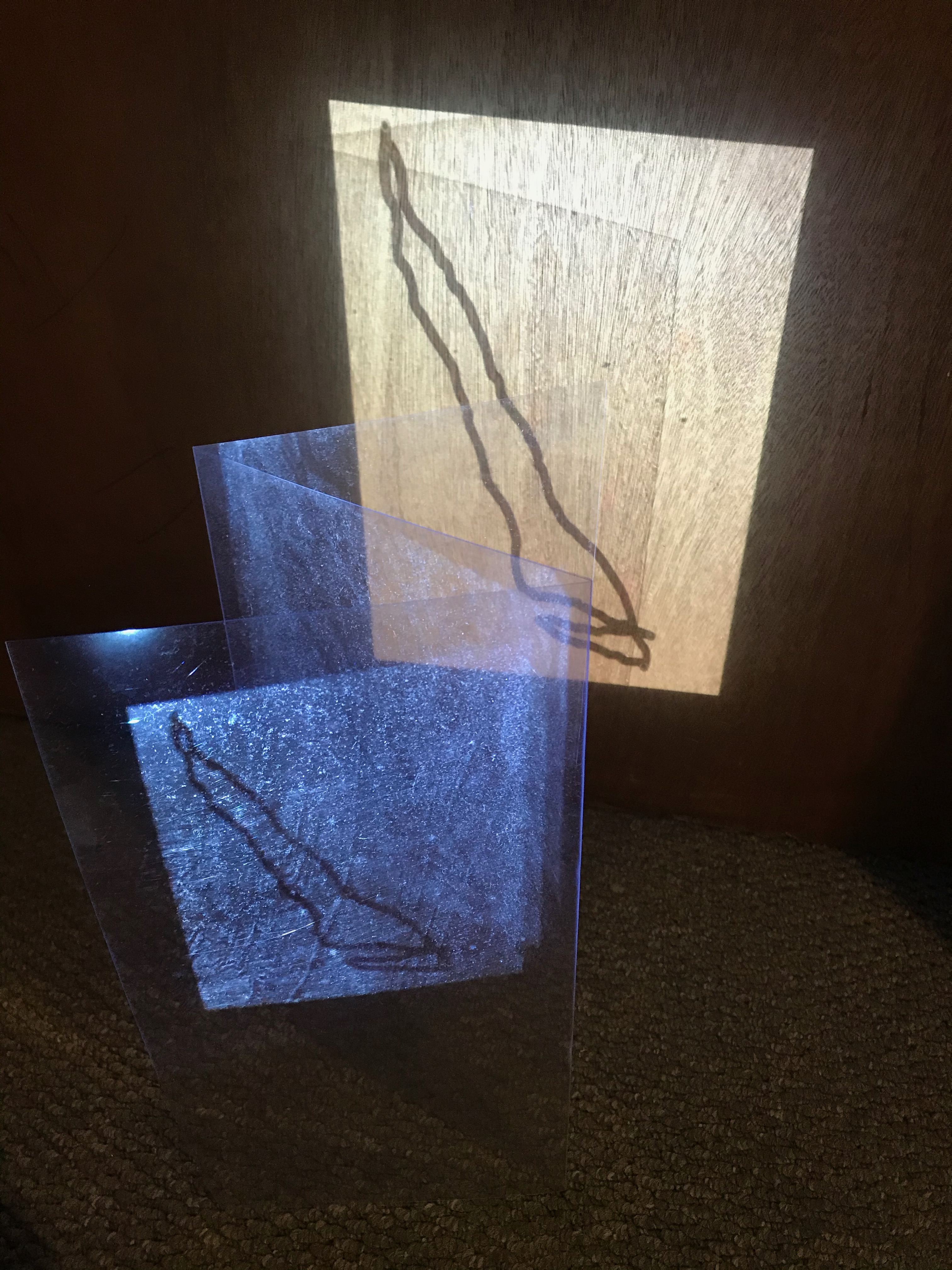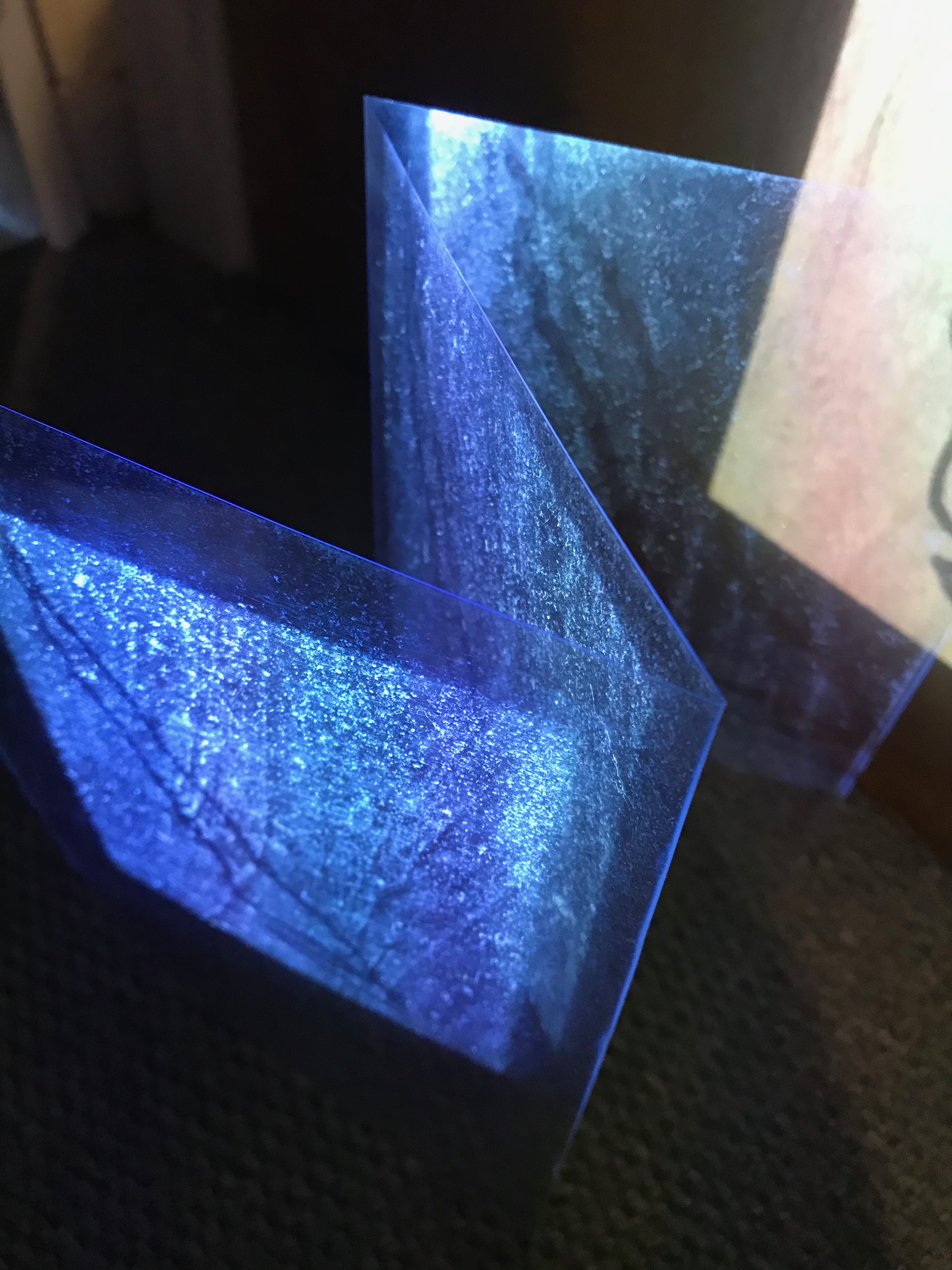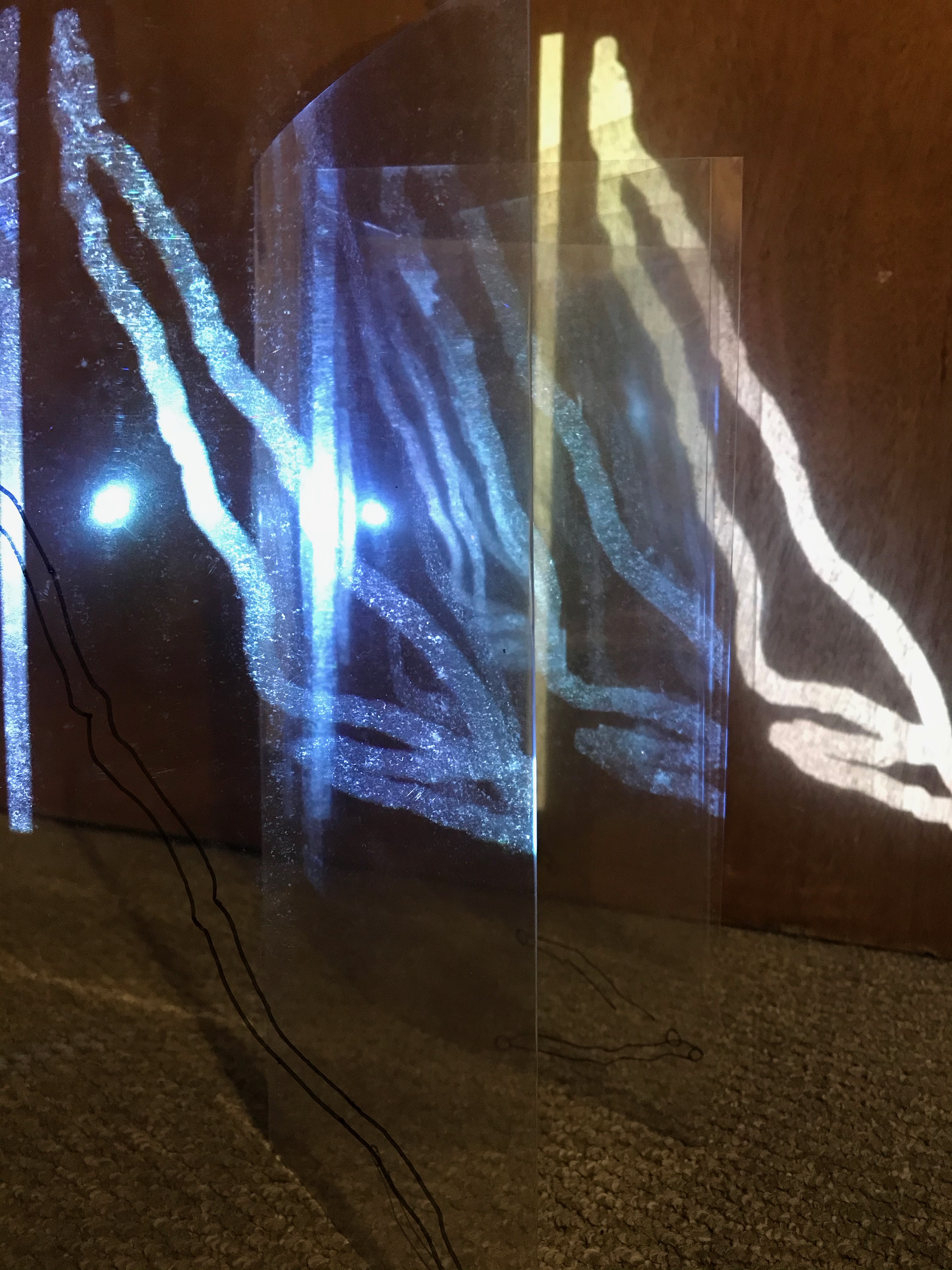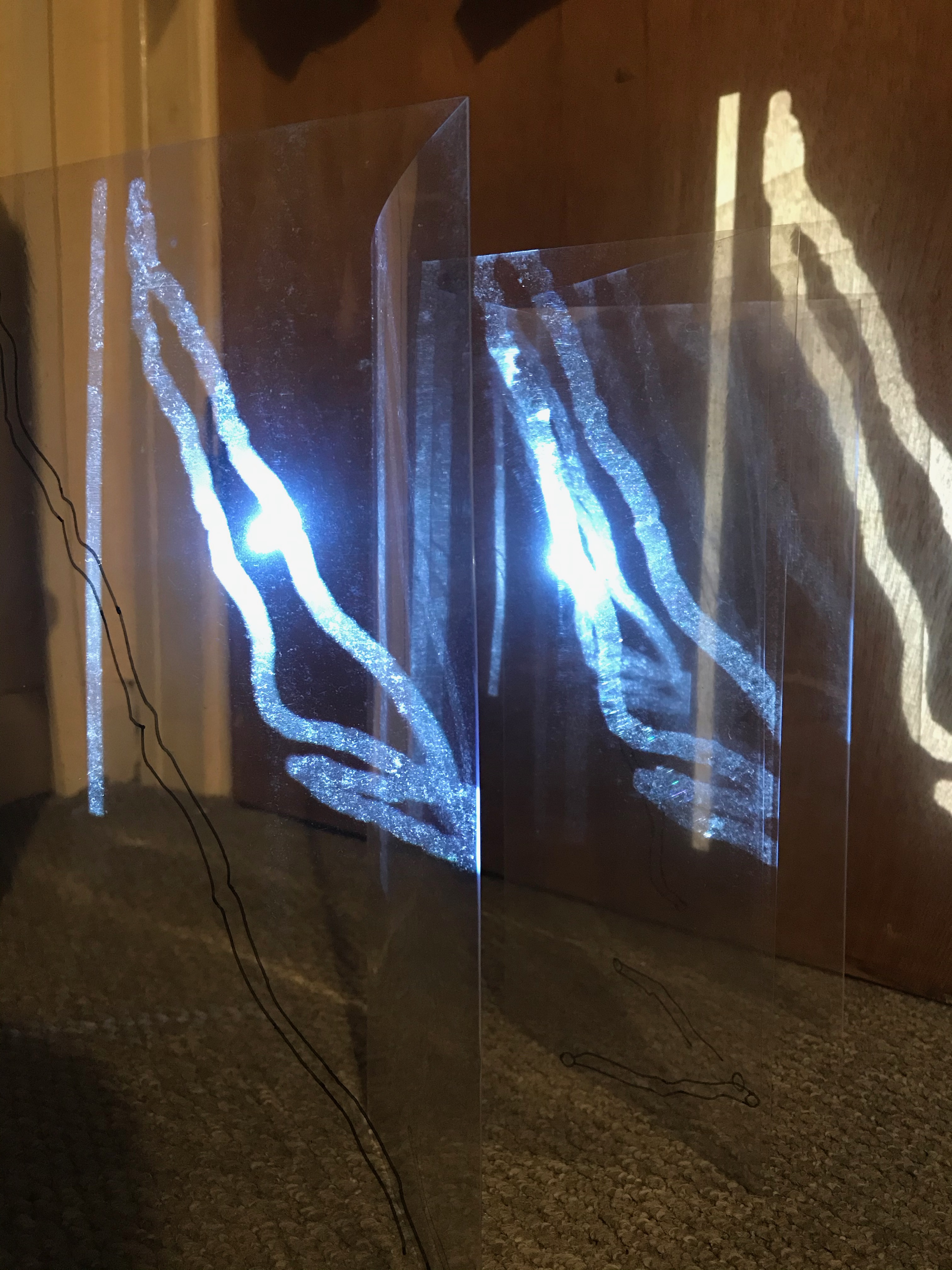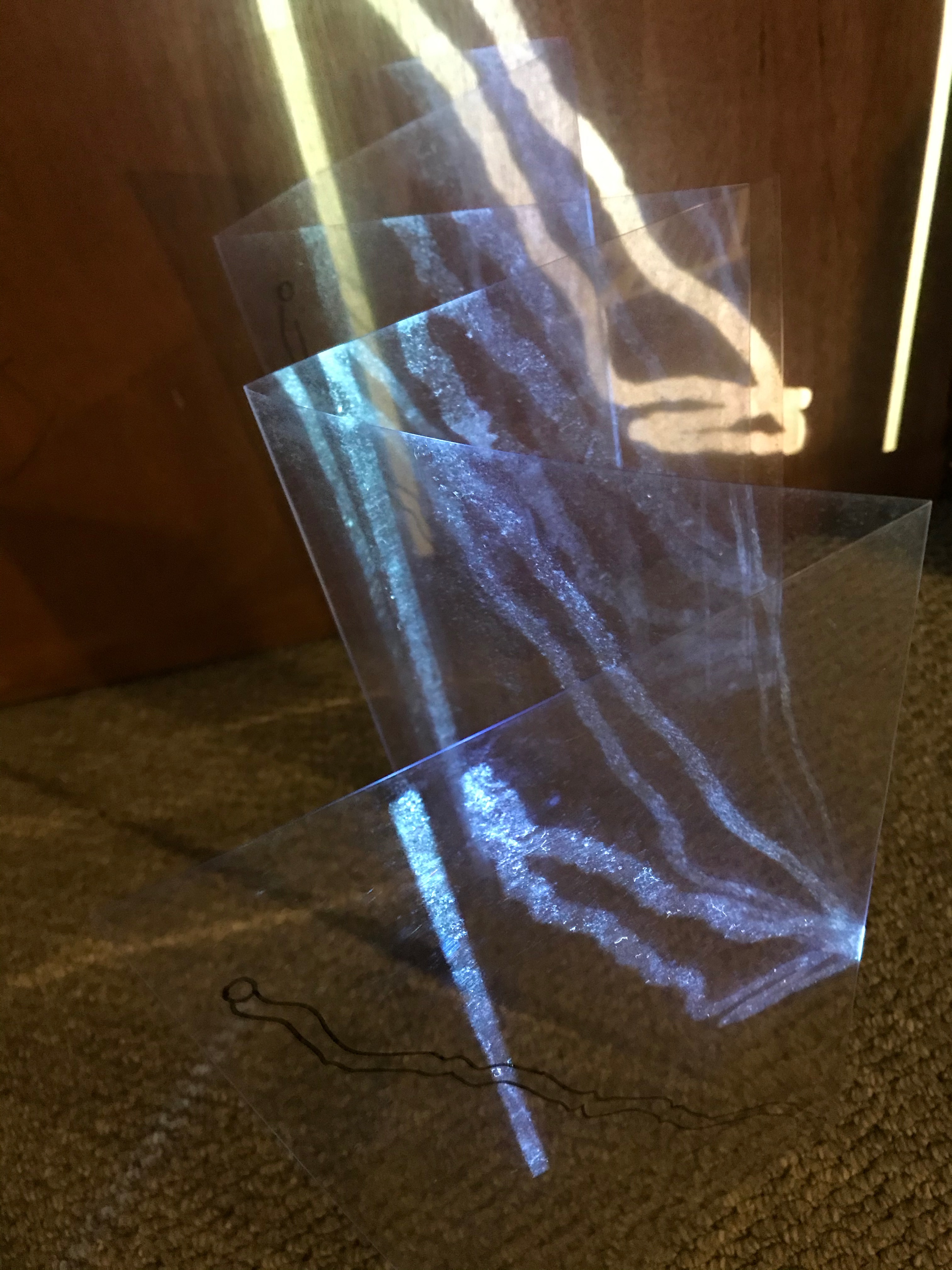 The light photo experiments help me to visualise my own projections and how they create form
A larger maquette to practice with materials and projections
This time I made the animation just with a white outline and black background, as that was most successful last time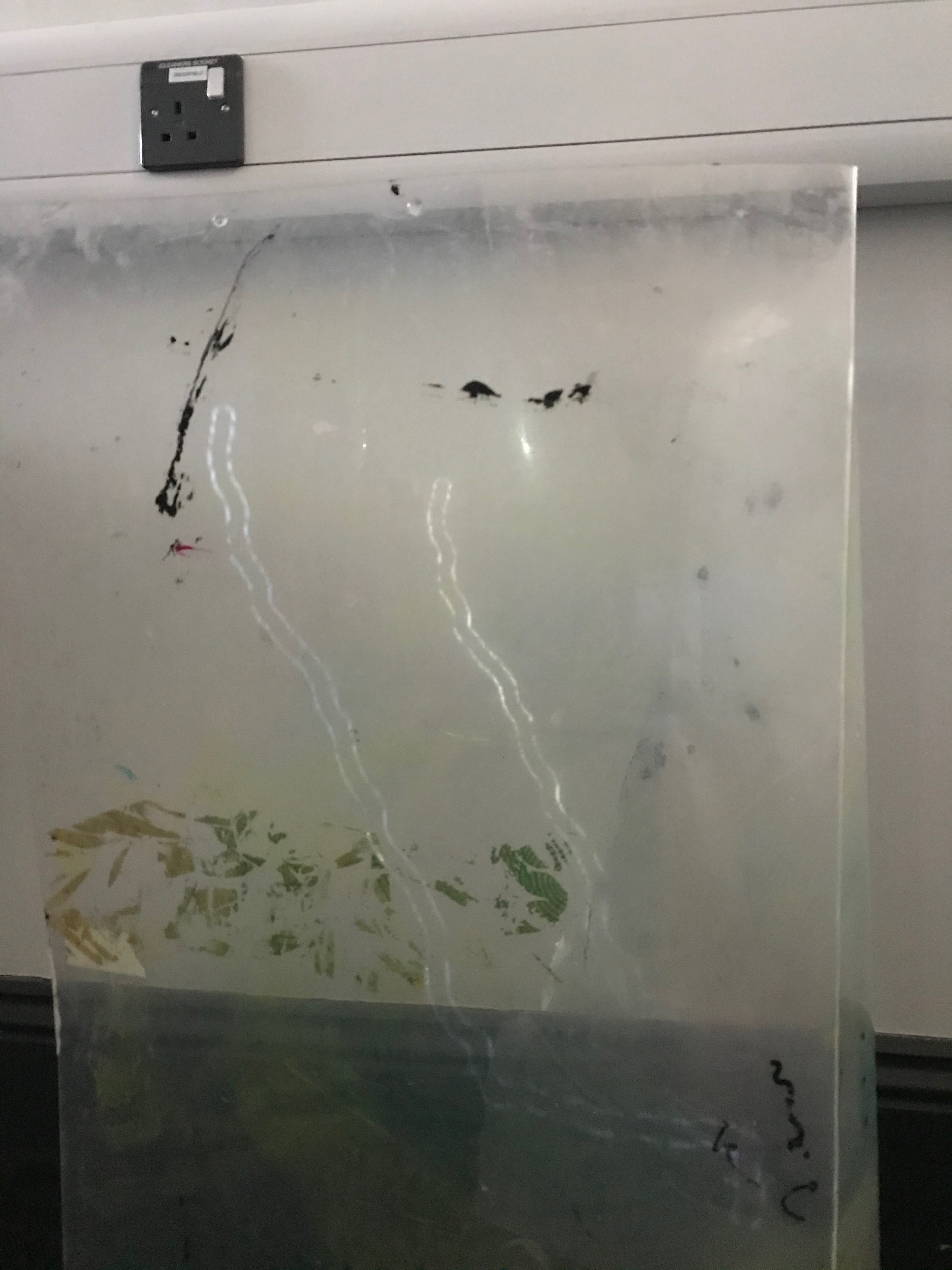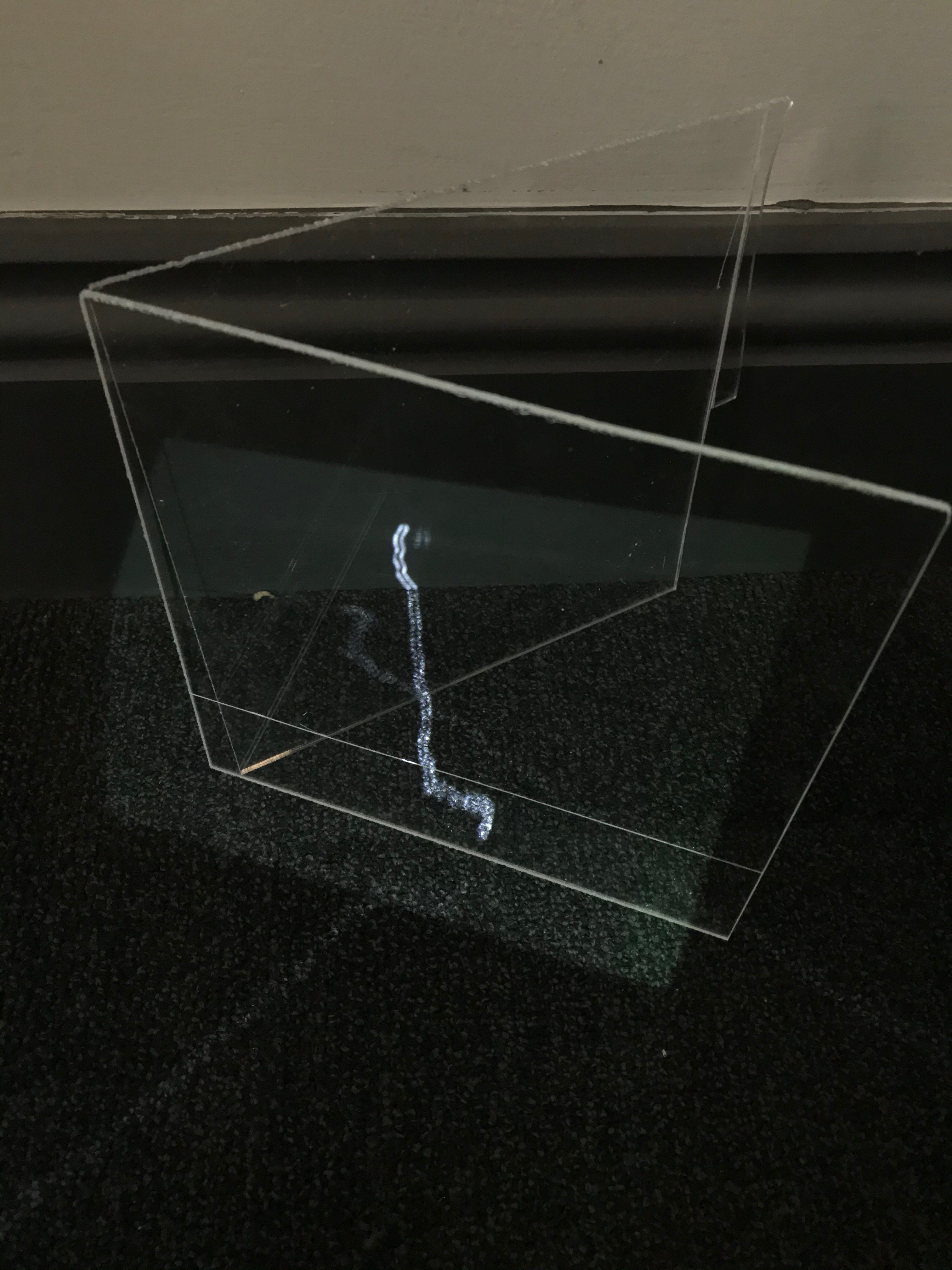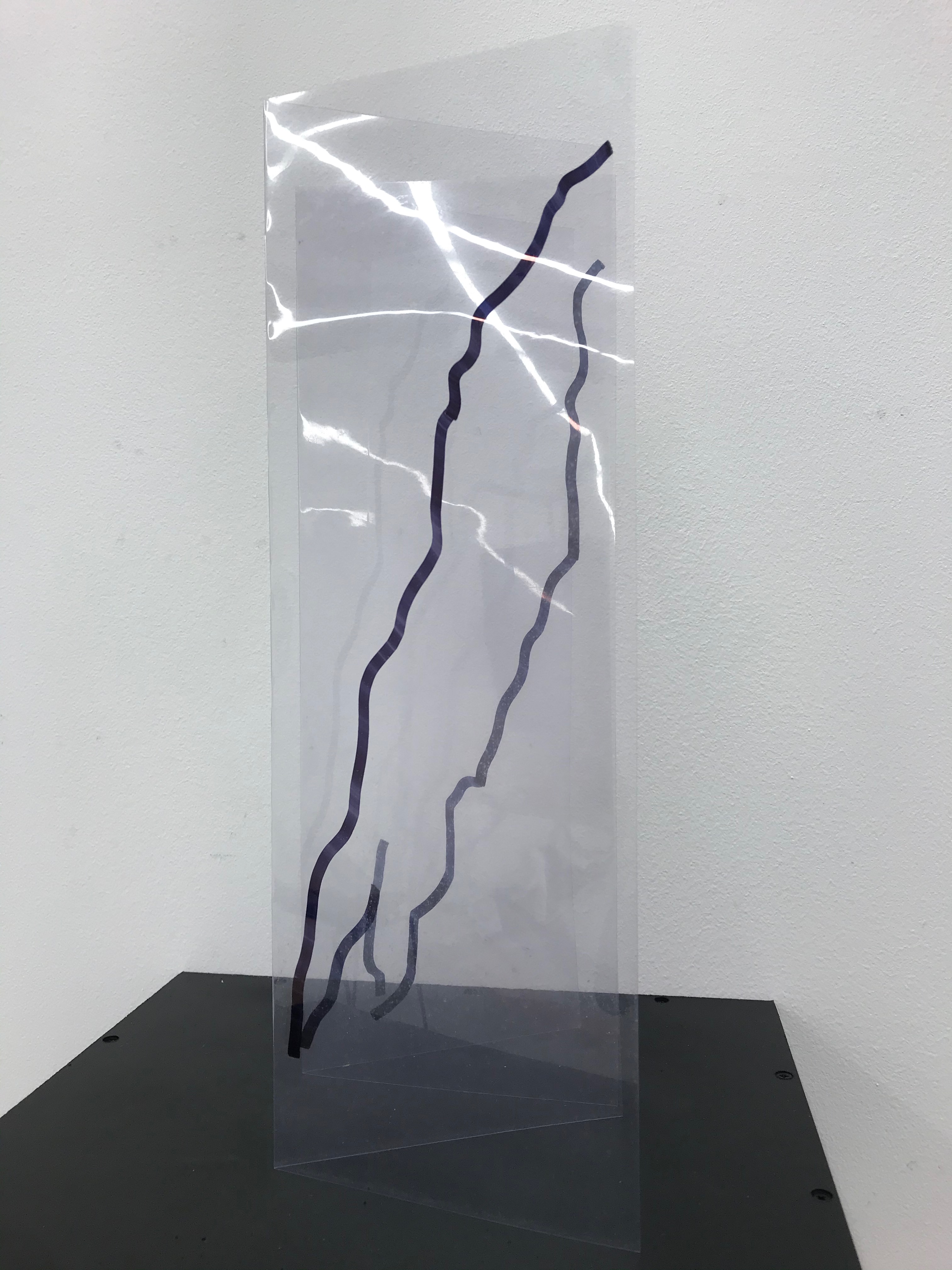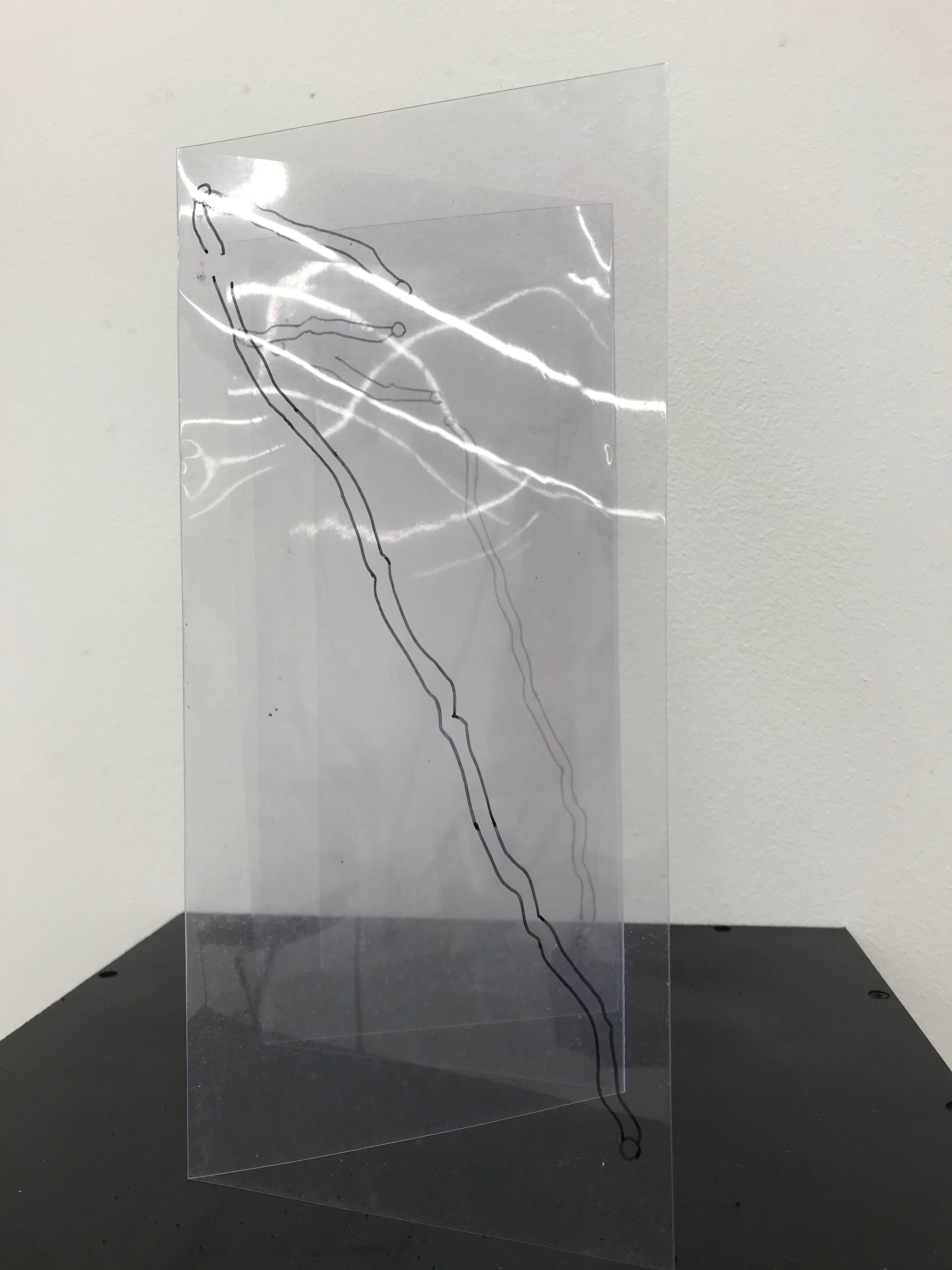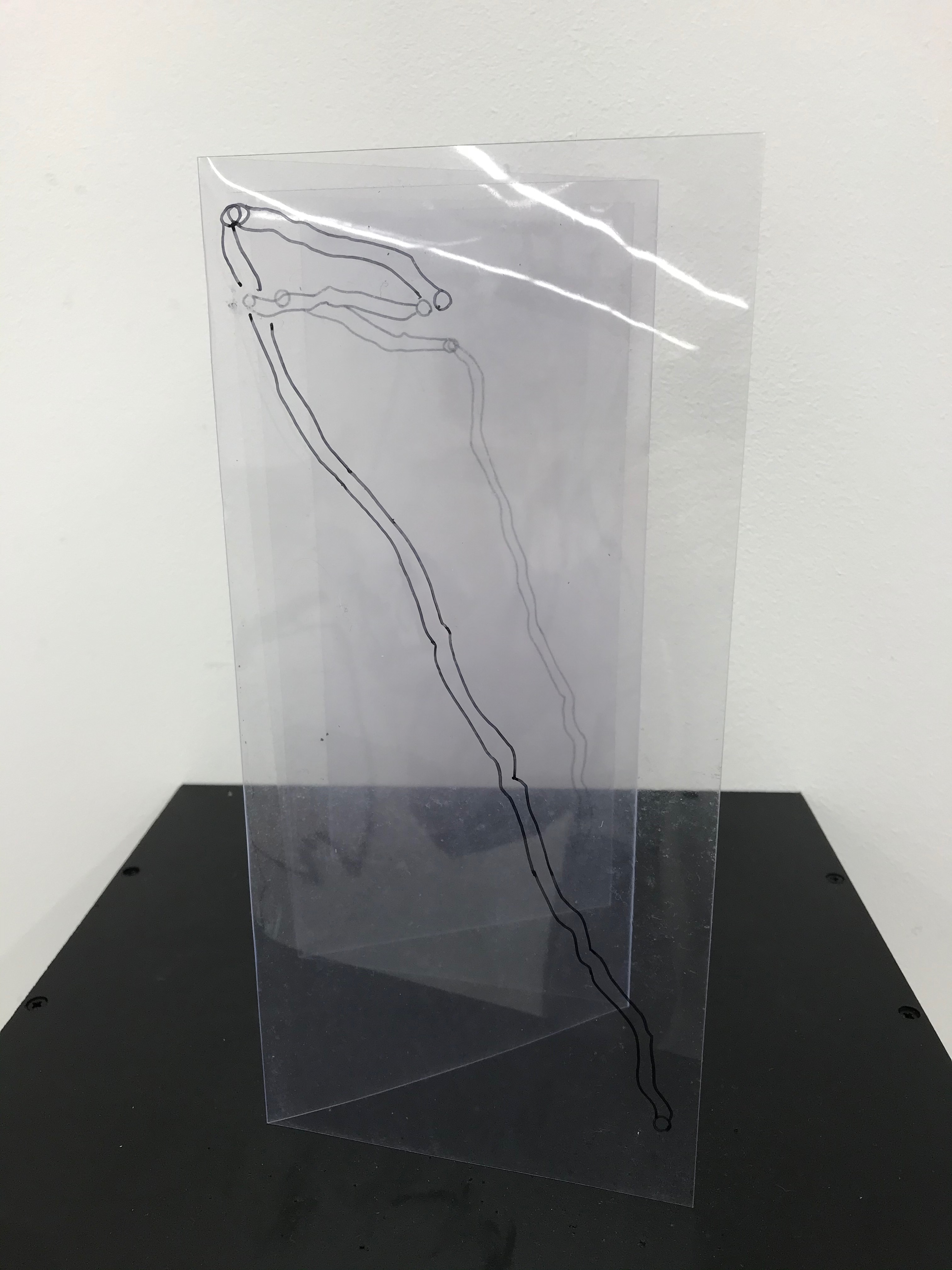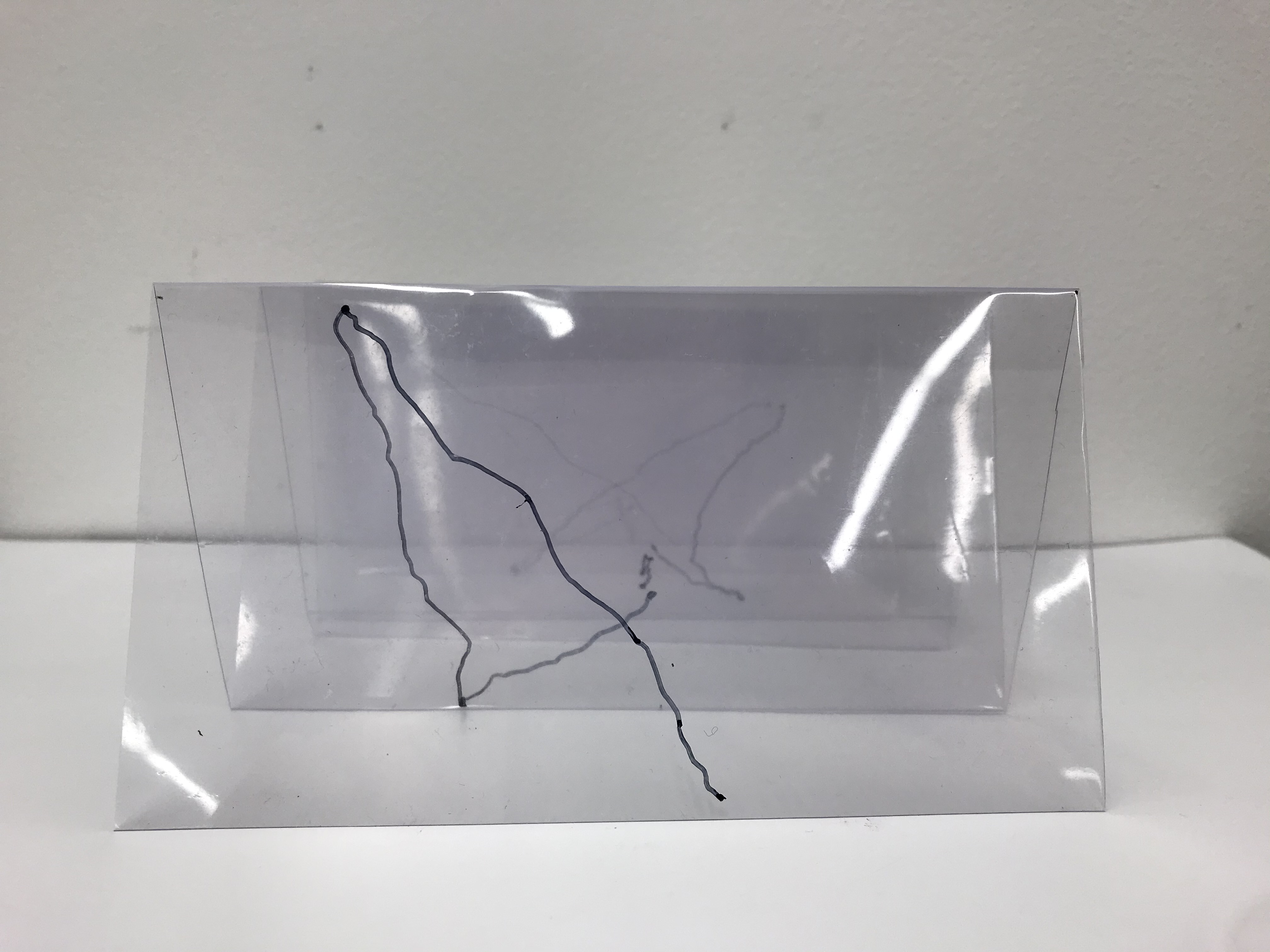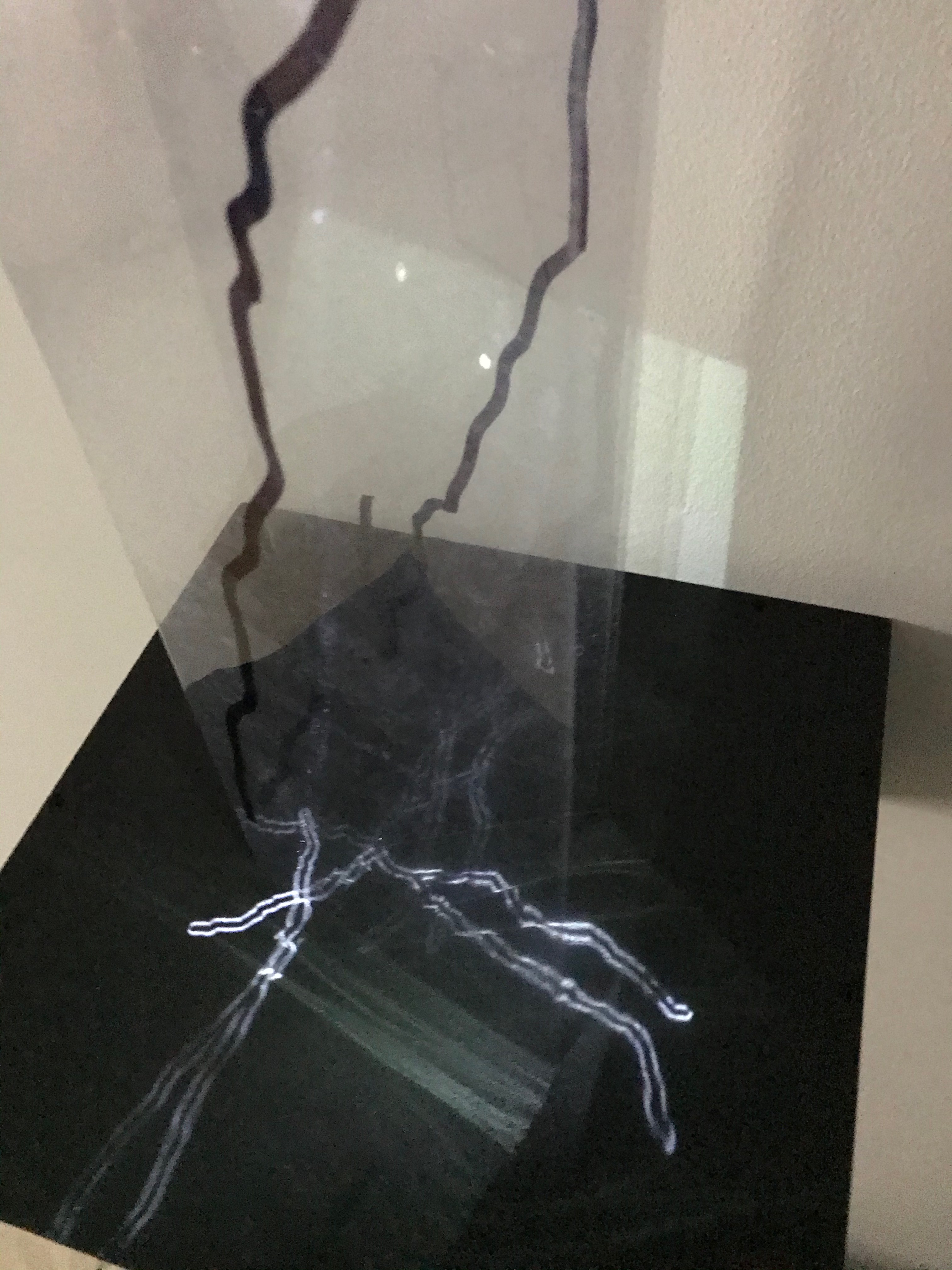 Clear frosty plastic sheet
2 perspex acrylic squares
A3 acetate
A4 acetate
A5 acetate
Further material experiments
I worked with using different floor colours to see how that affected the acetate and projections
A darker floor is most effective
As is a darker room, to achieve refractions and reflections
Sara Barker - All clouds are clocks

this exhibition made me think a lot about how lines can be used in 2D and 3D. Barker uses lines in her paintings which she then replicates in sculptures, as extensions of the paintings.

he reflections in the mirrors she uses also made me think about how the refractions could possibly work with a more reflective surface. But the acetate is still reflective.
From the experiments with the projections in a darker room the acetate concertina works more successfully than the perspex acrylic and the projections positioned above the concertina is more successful than front on
Visuals for Ladies Lovin' event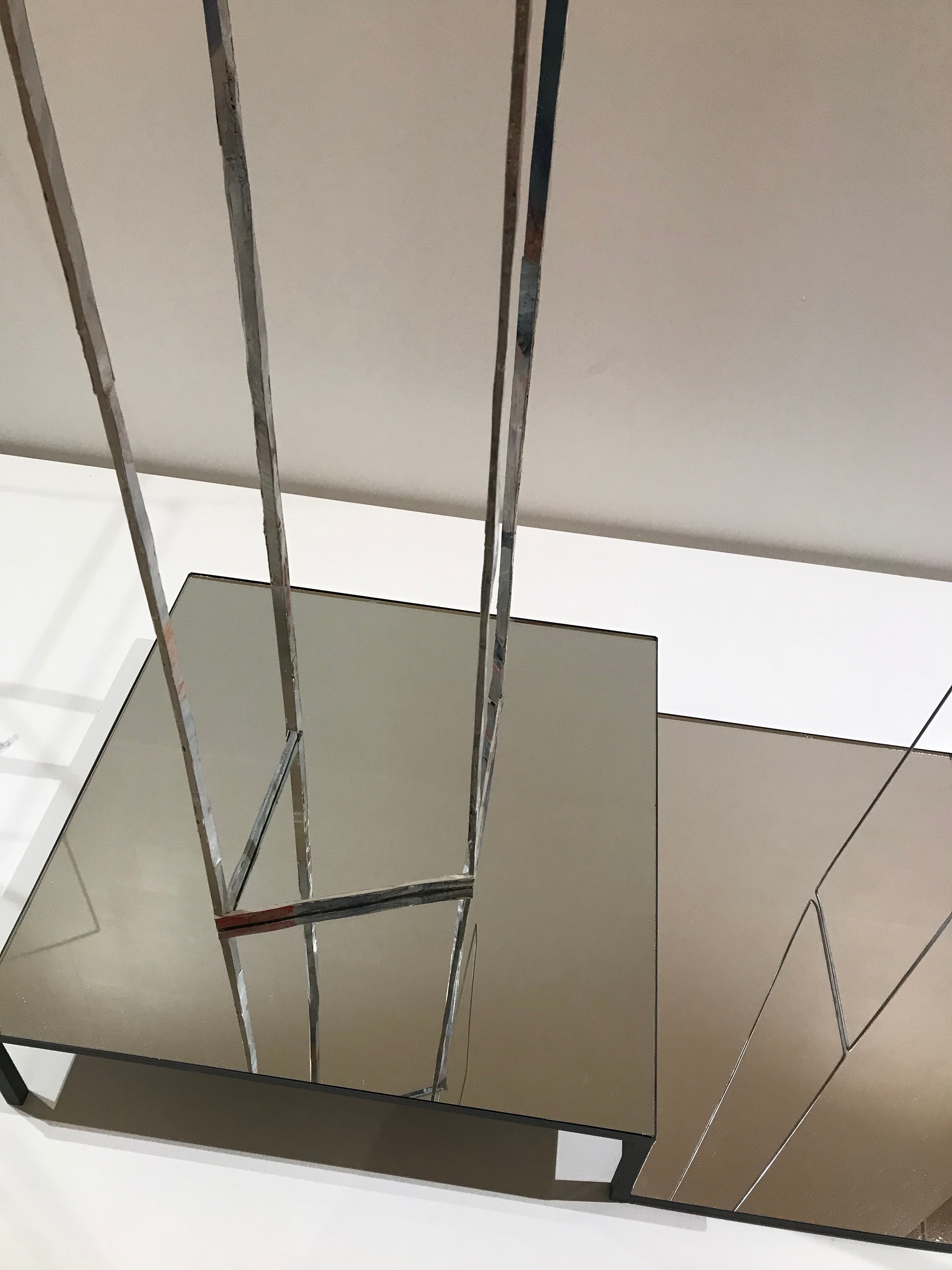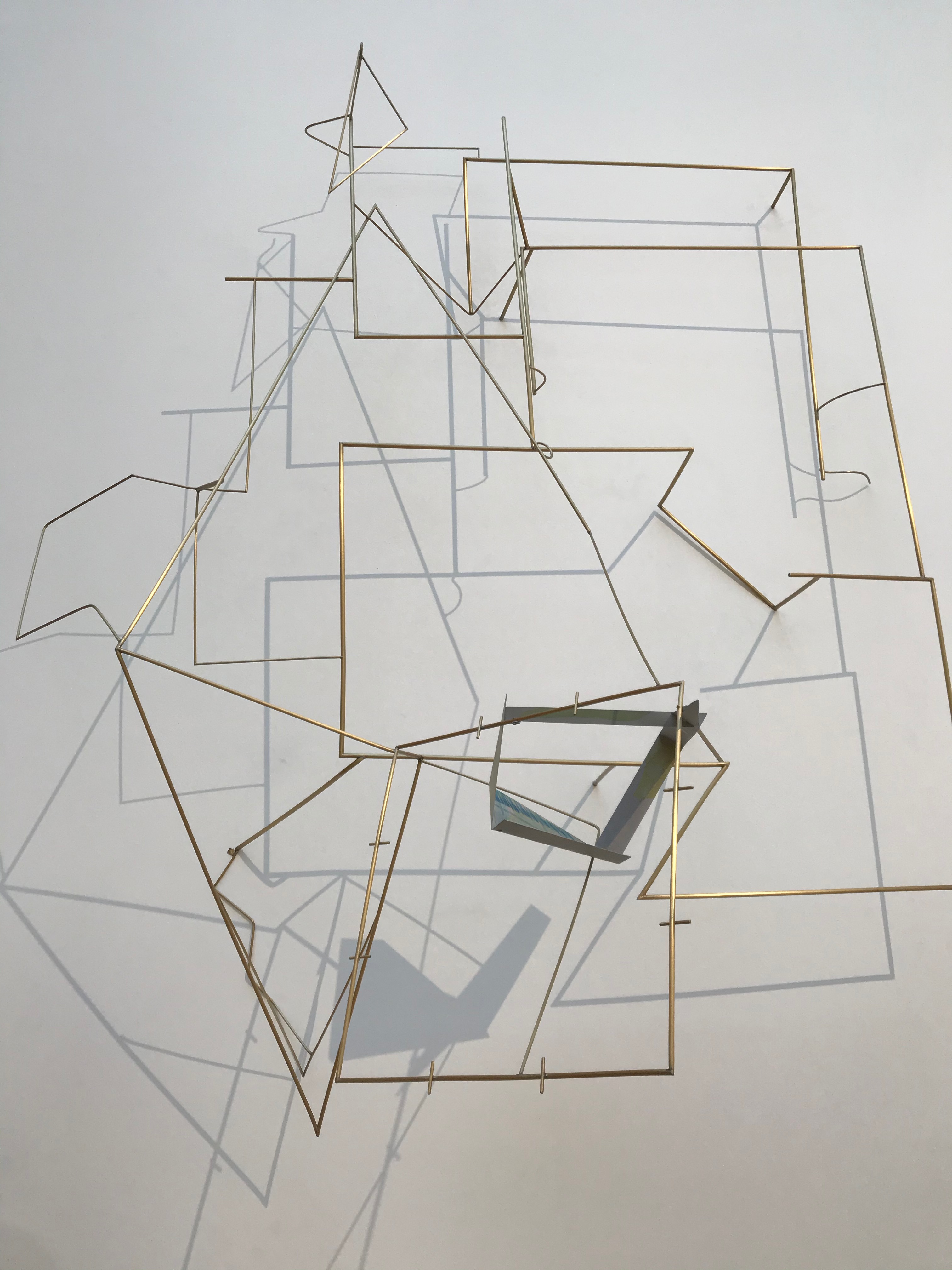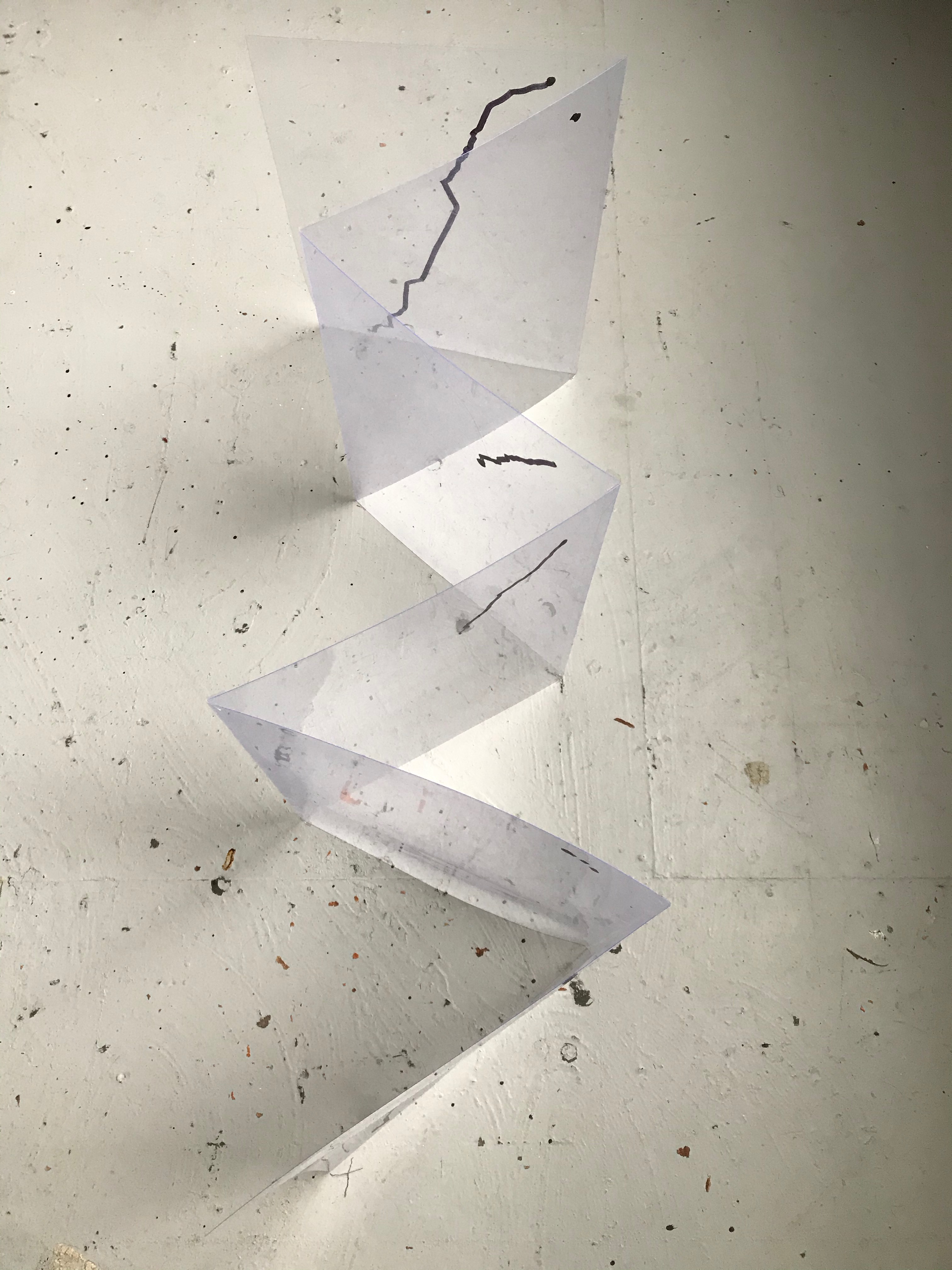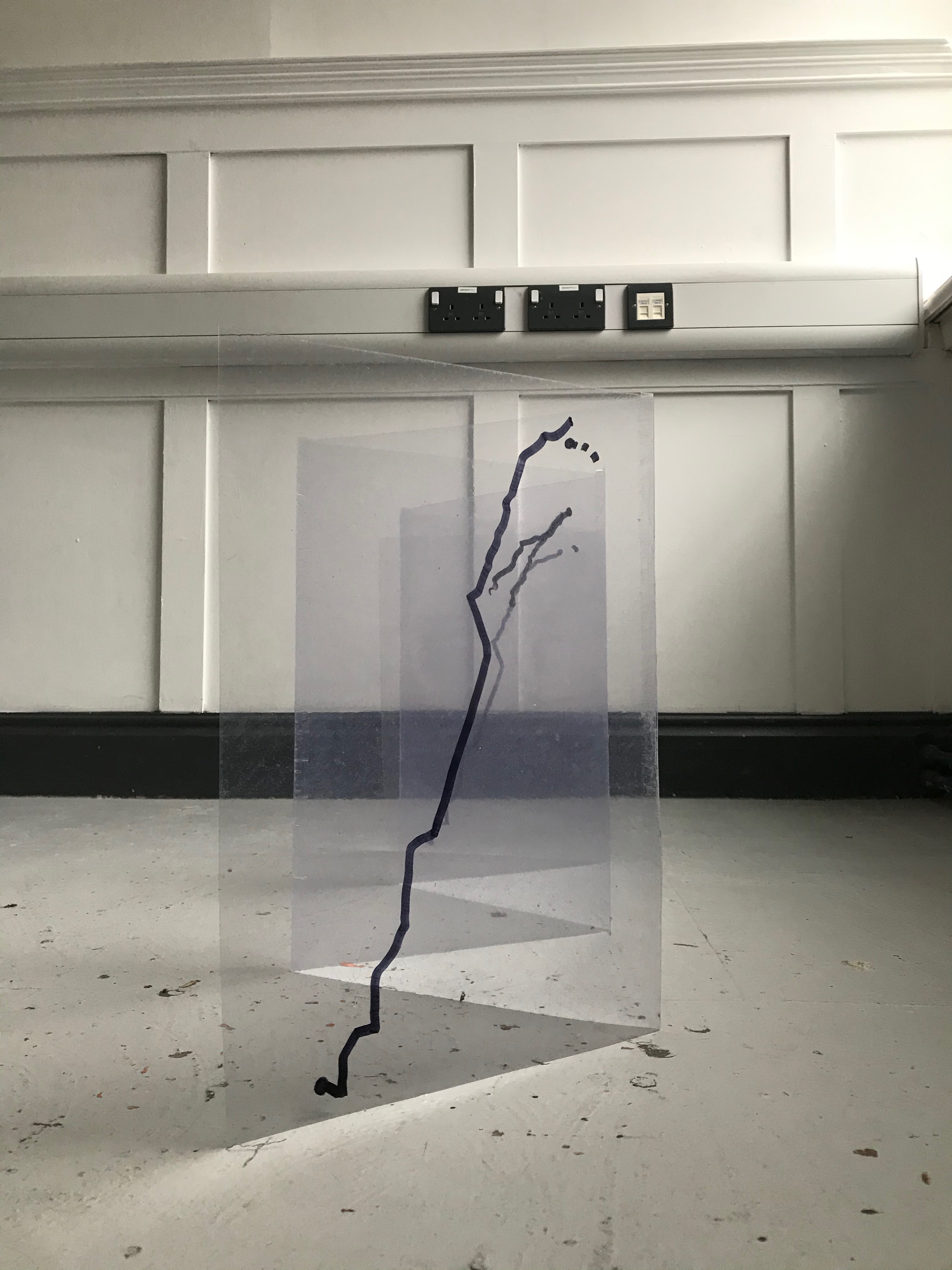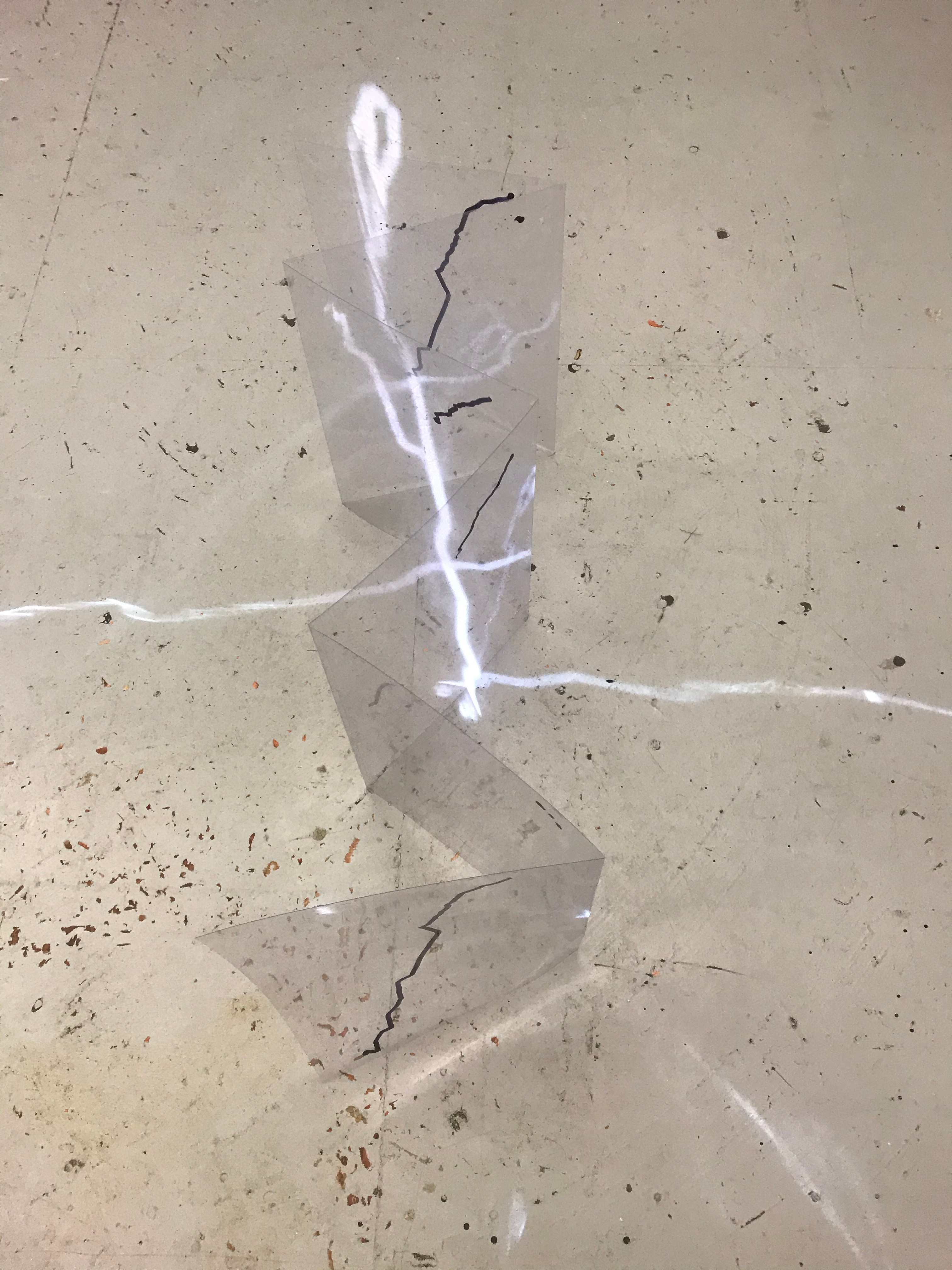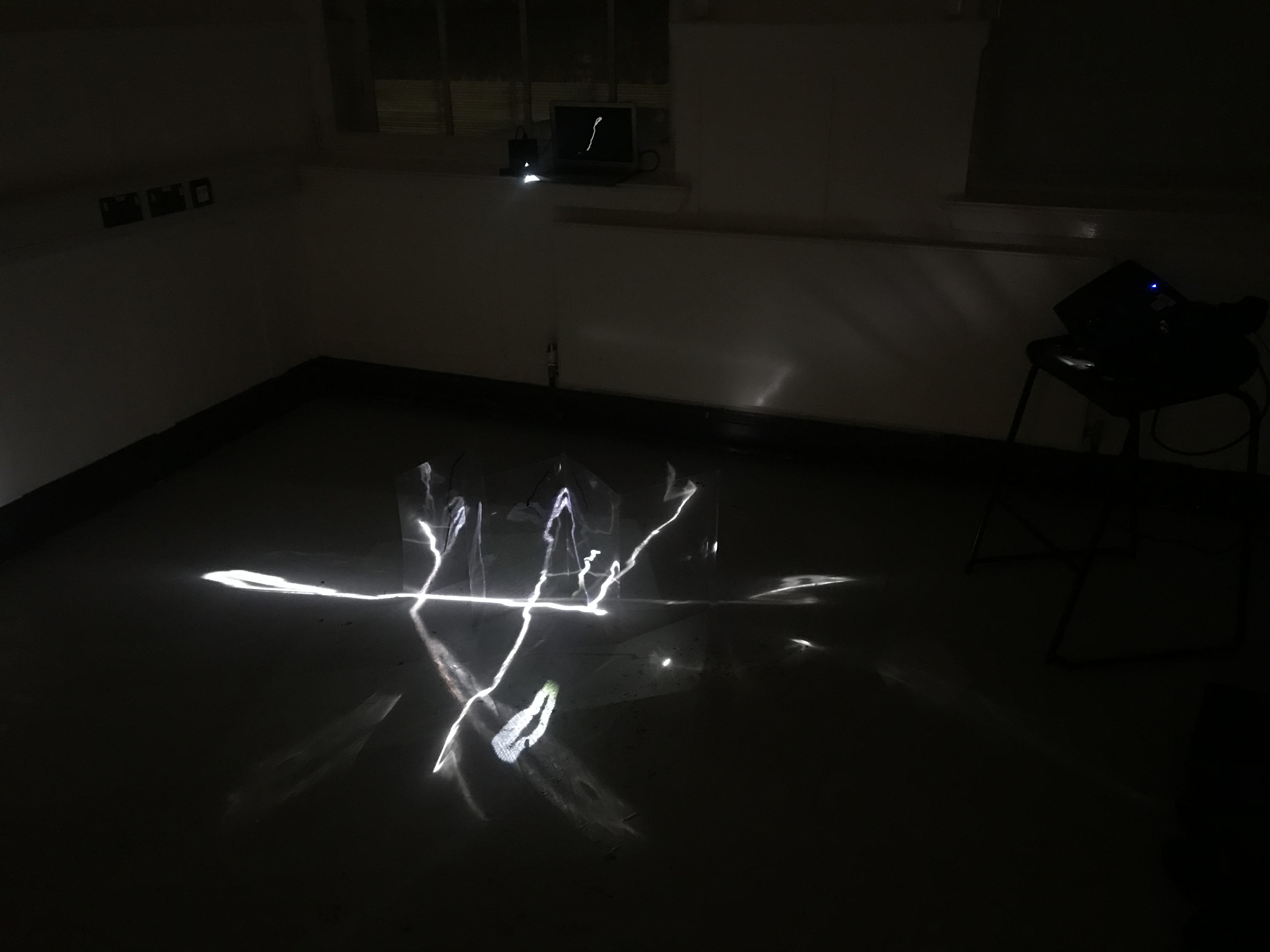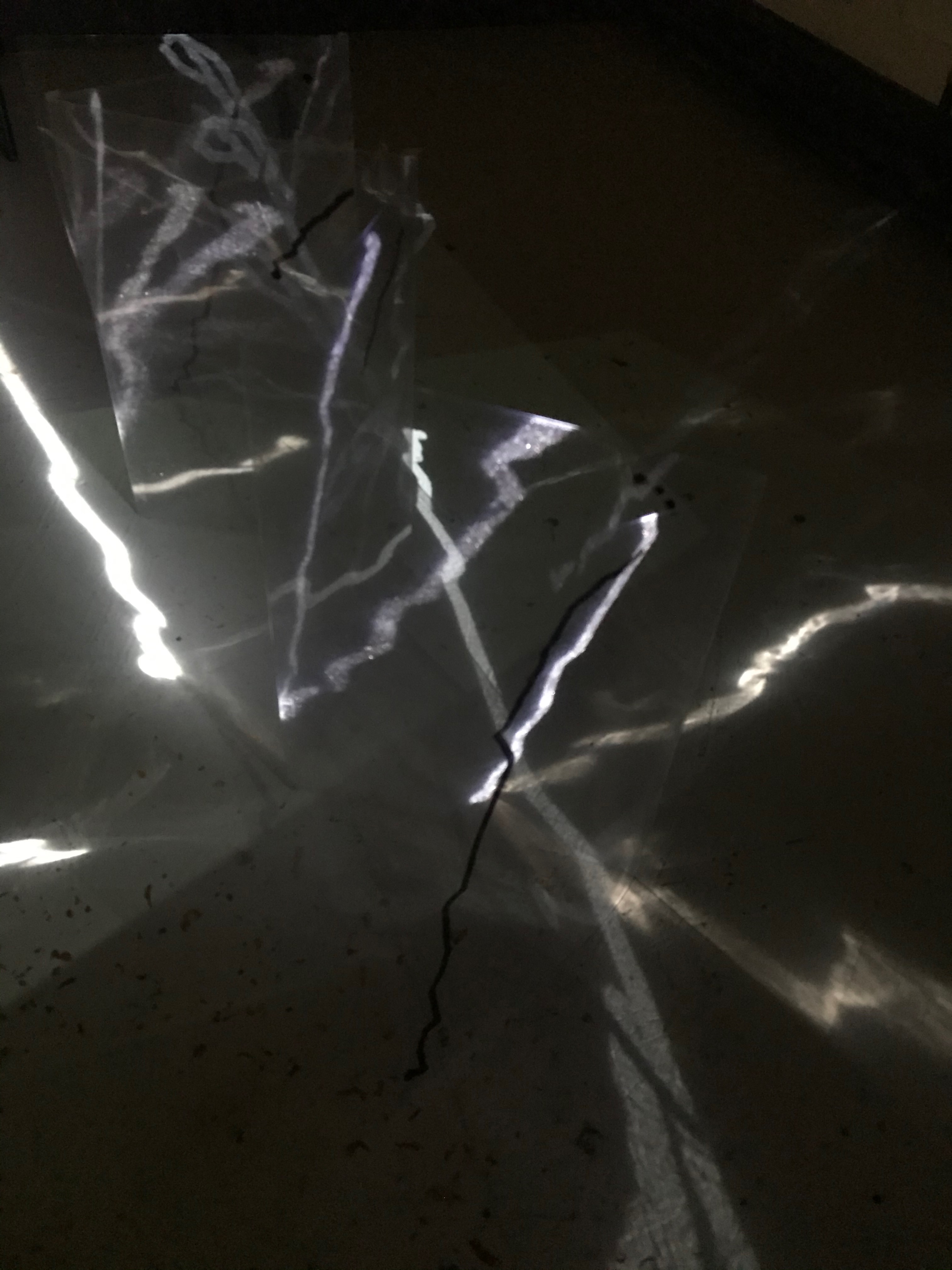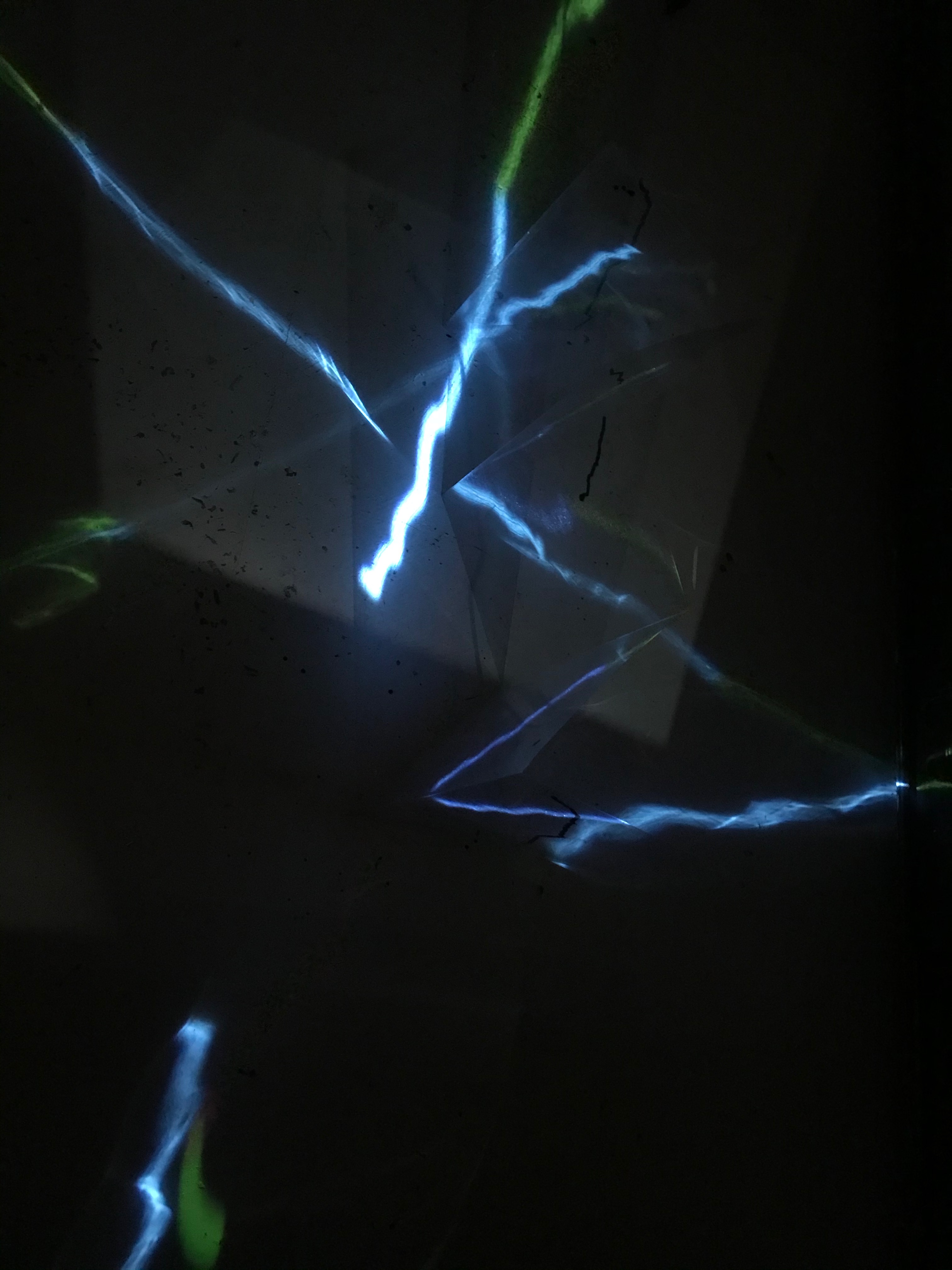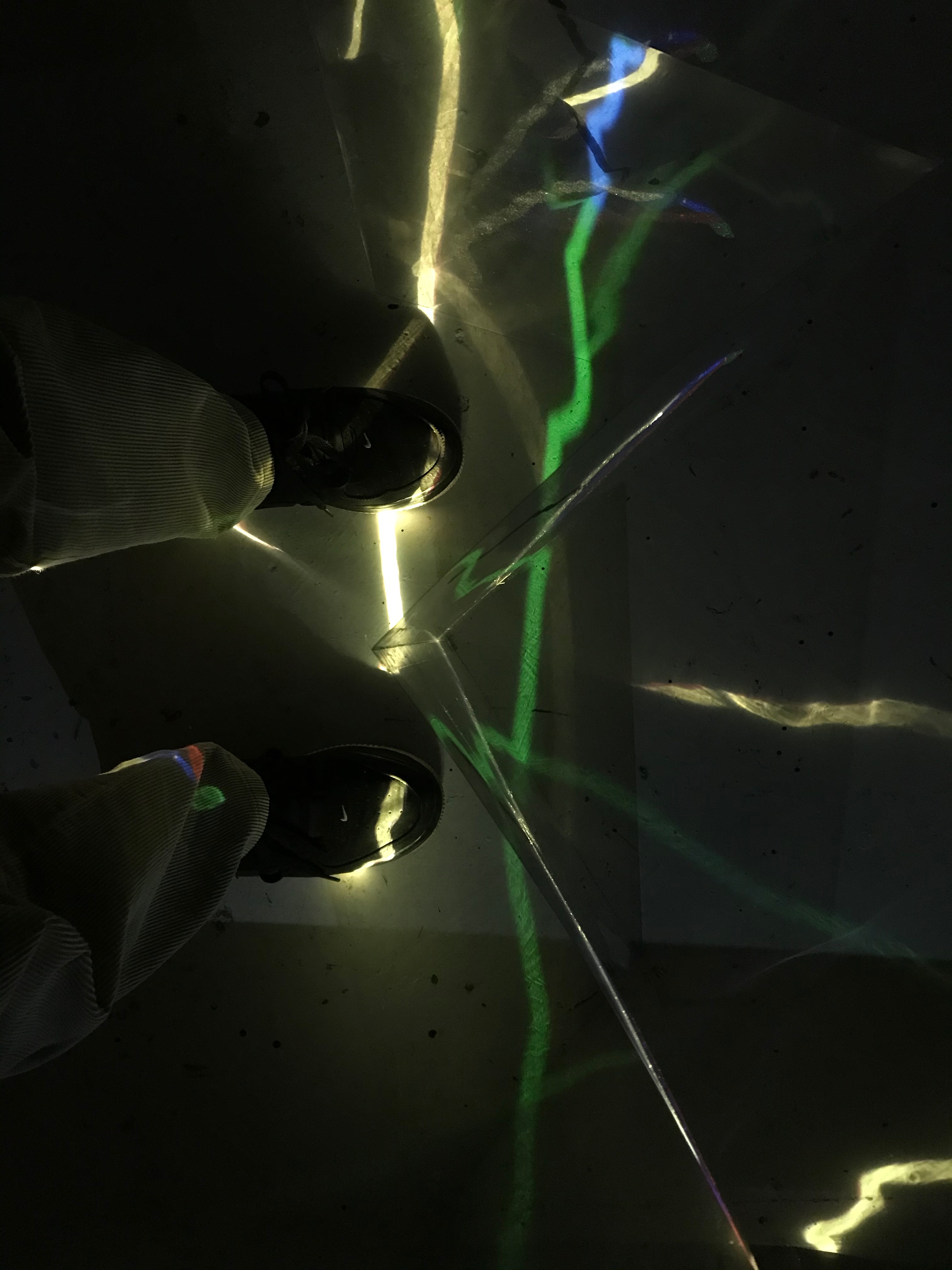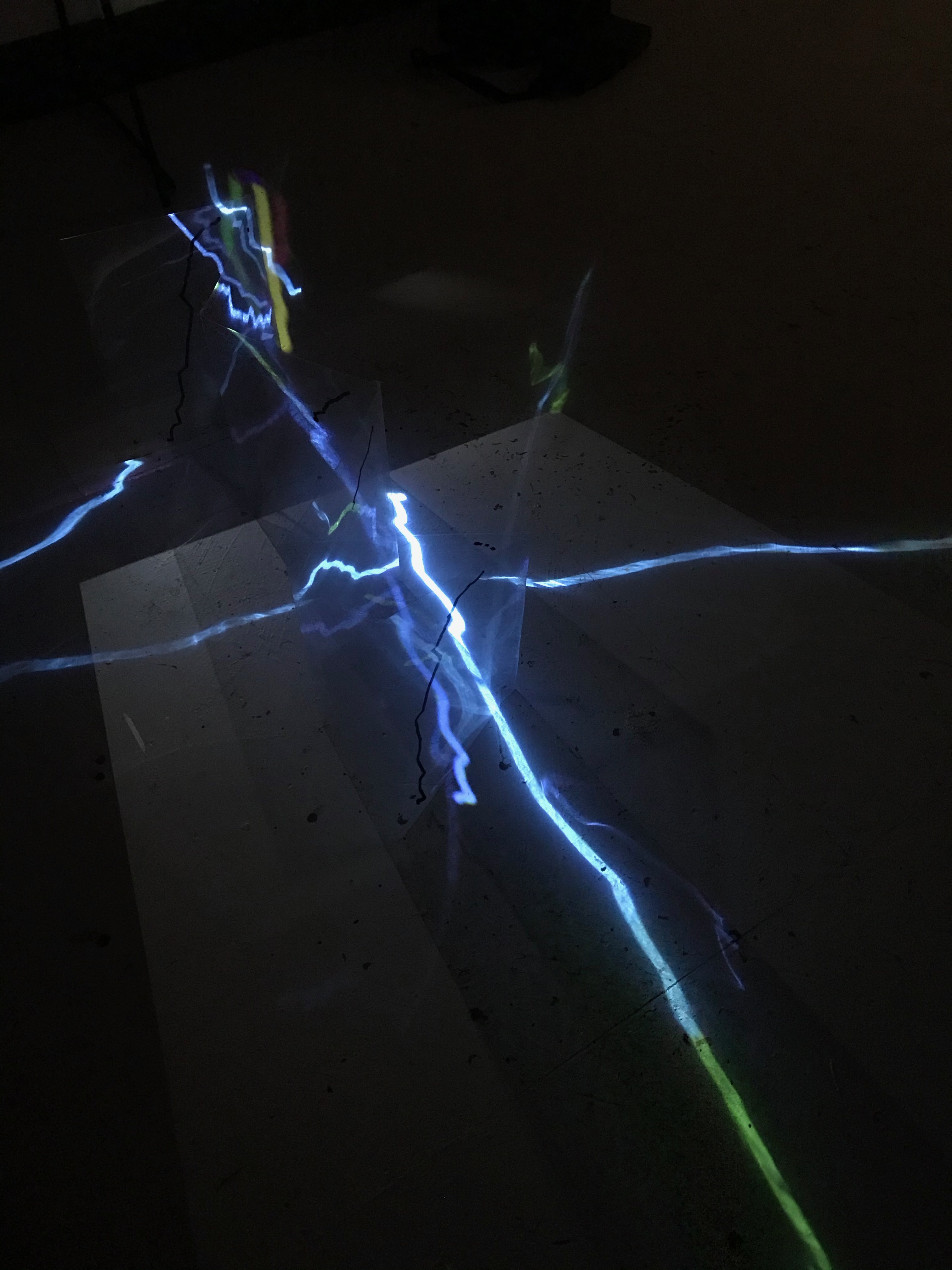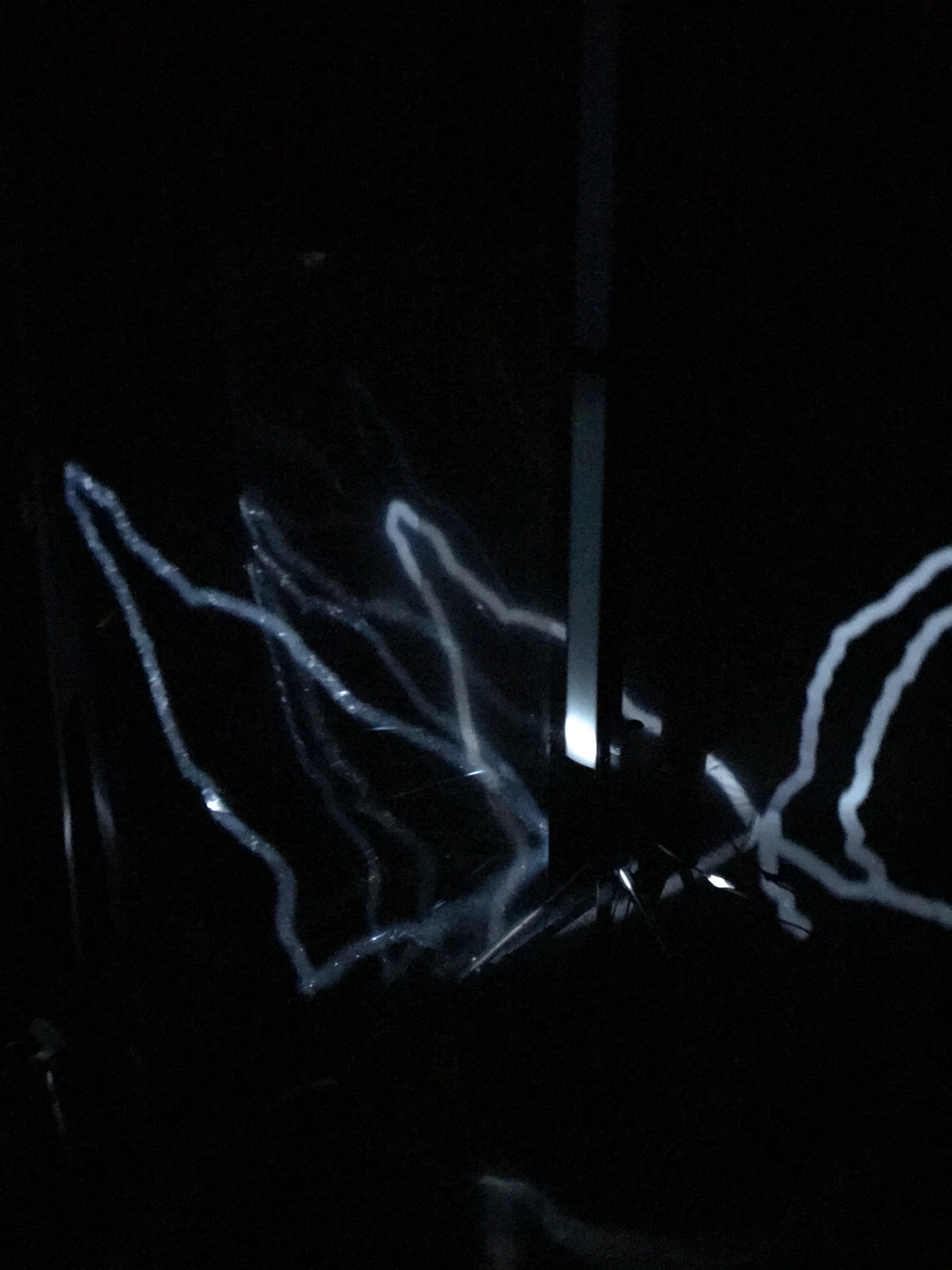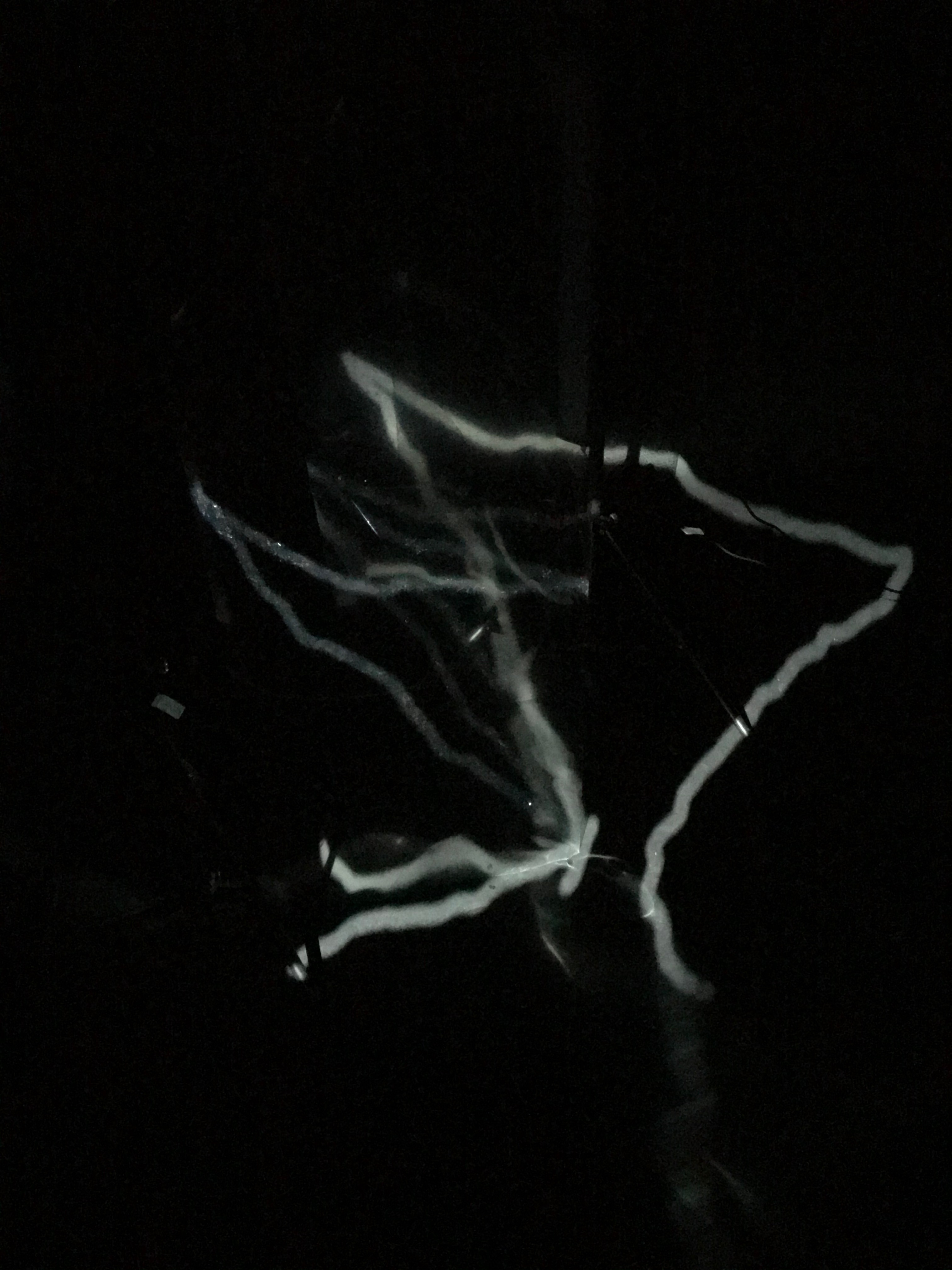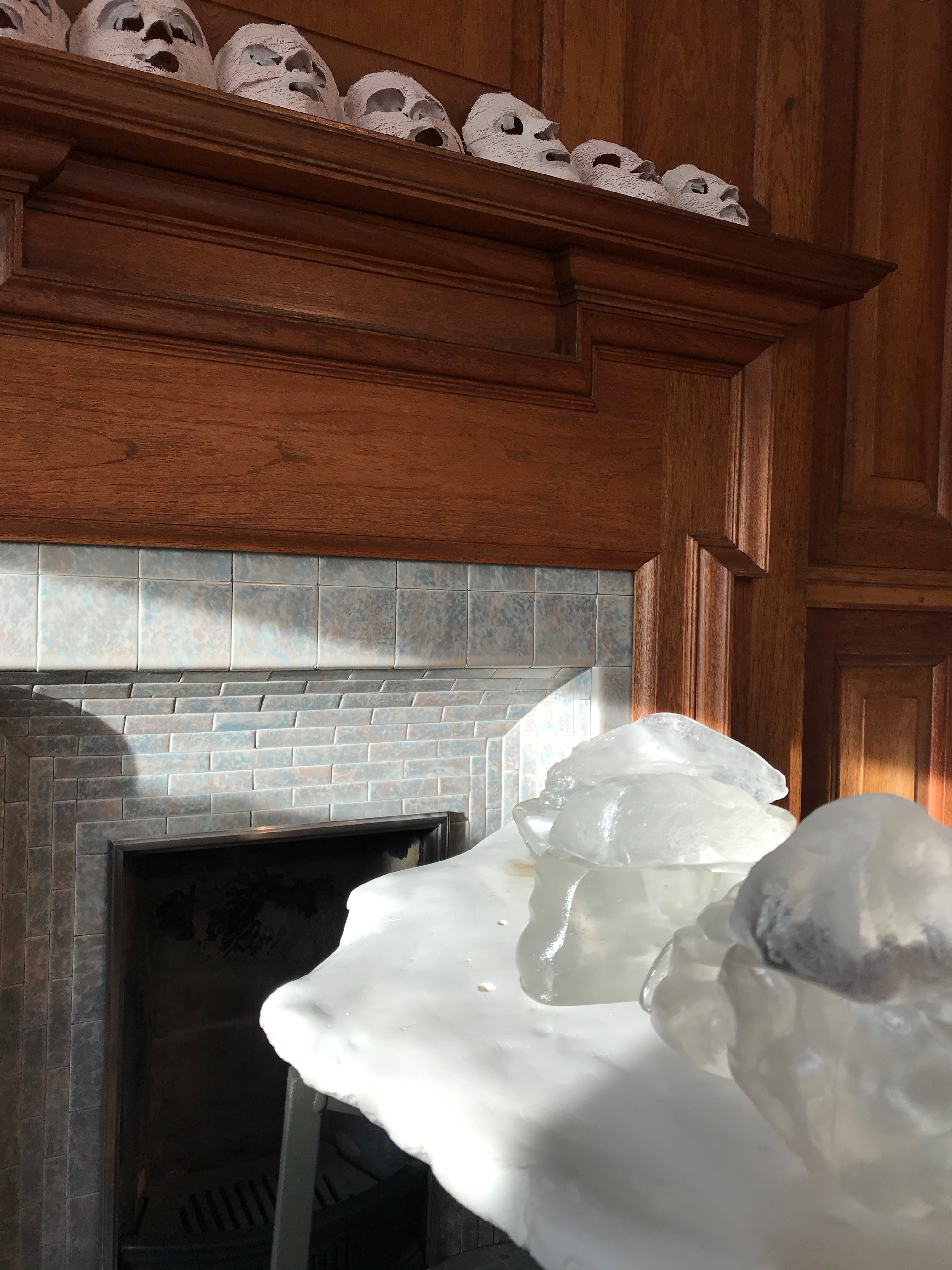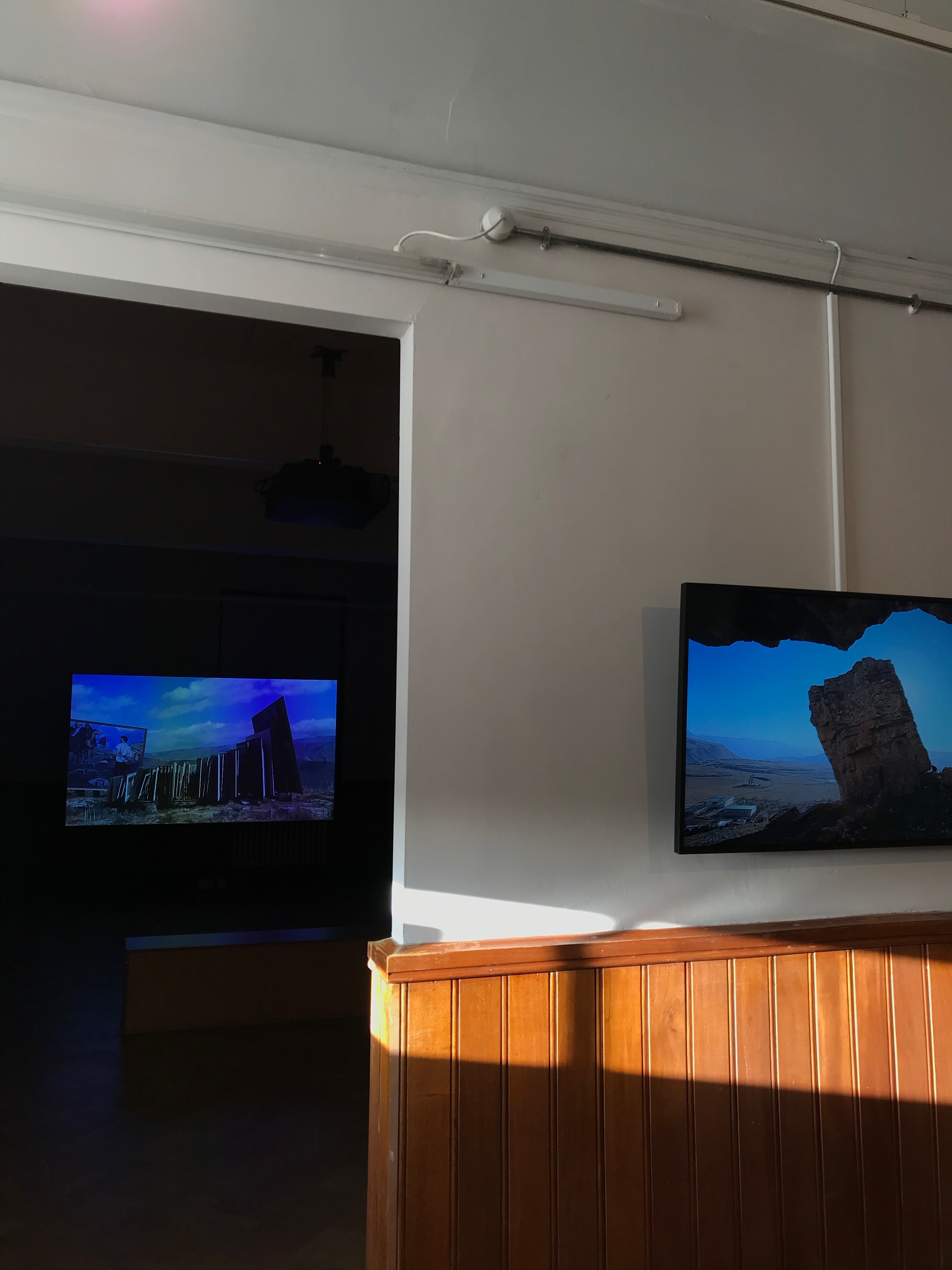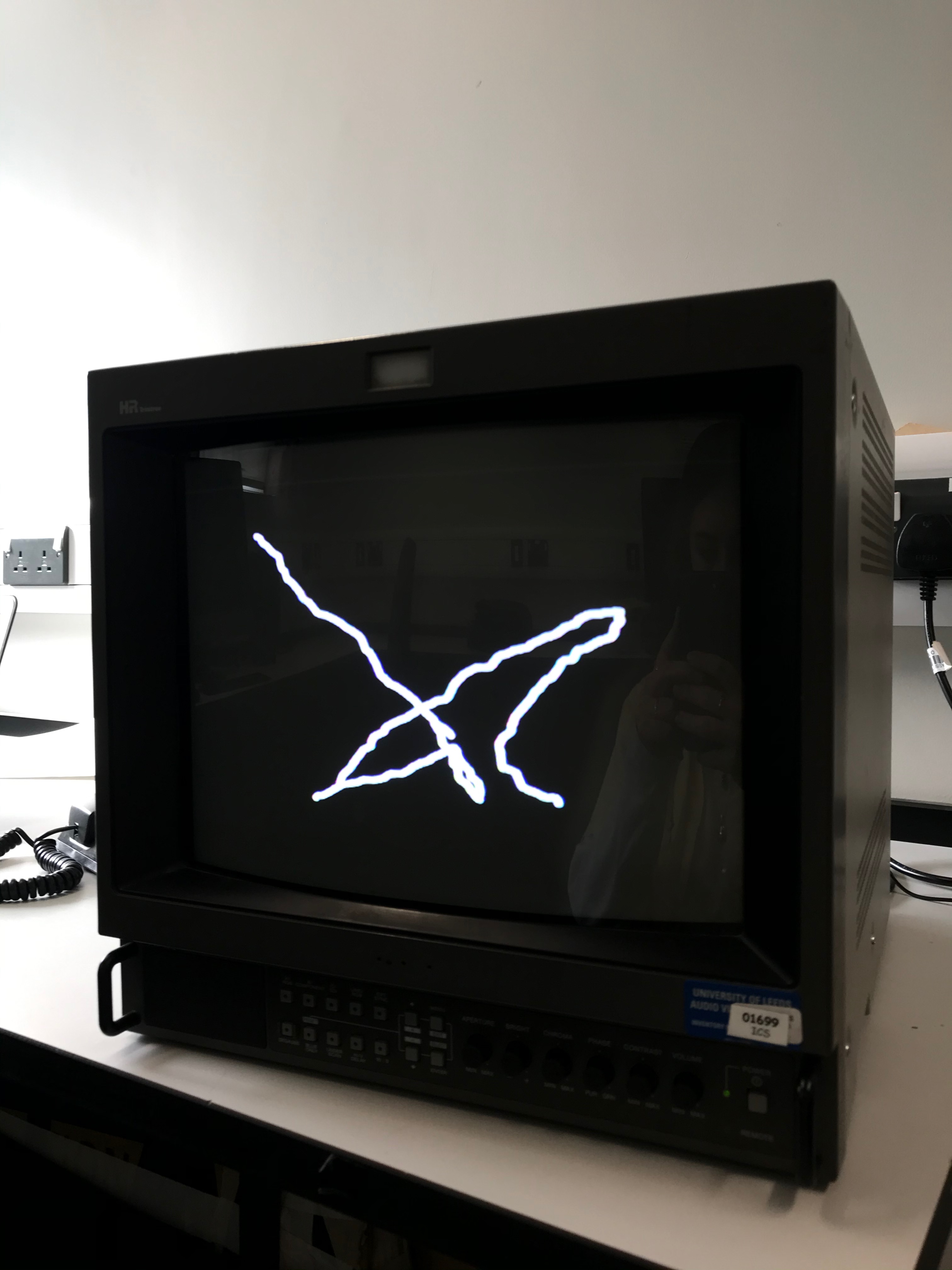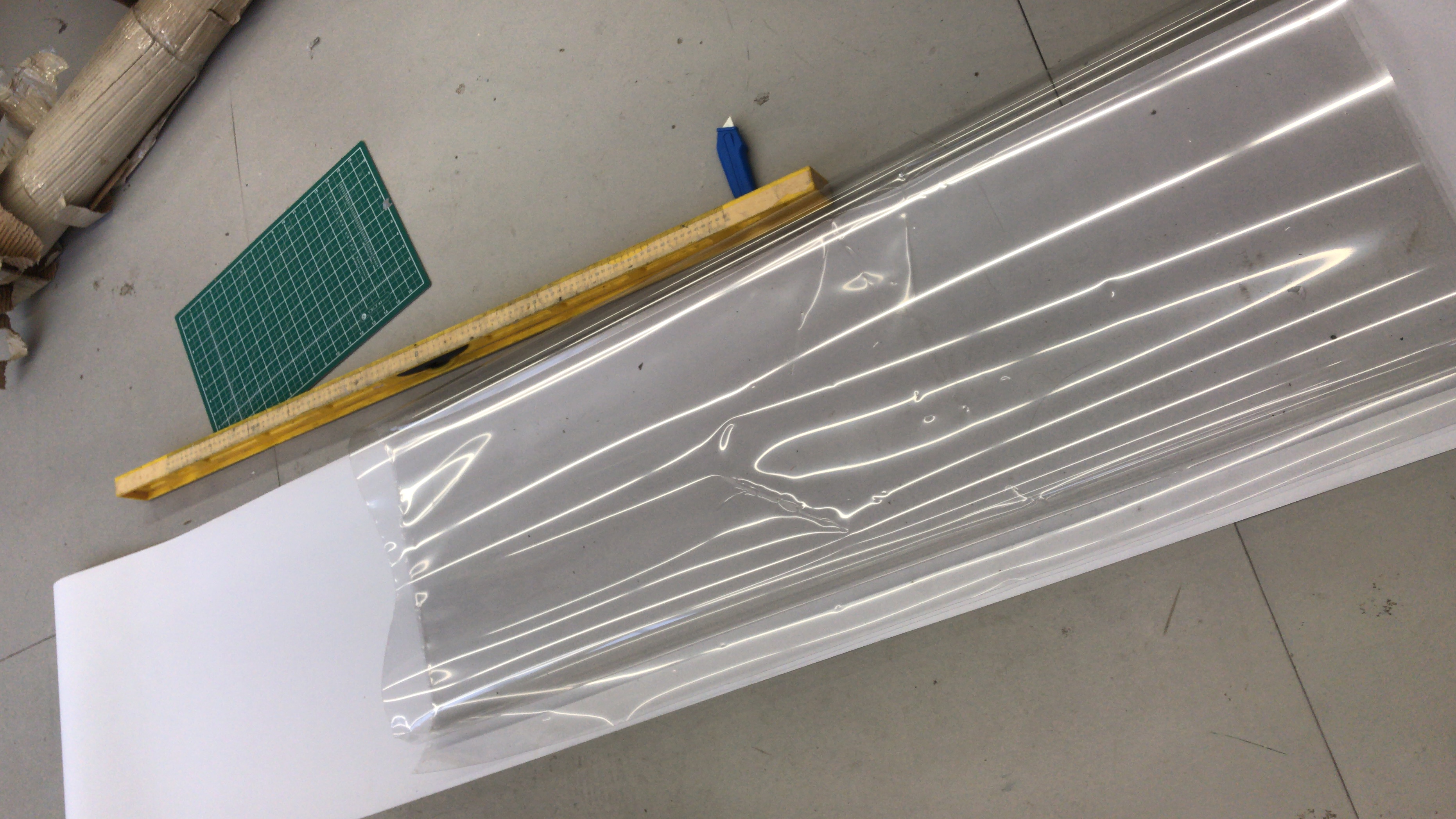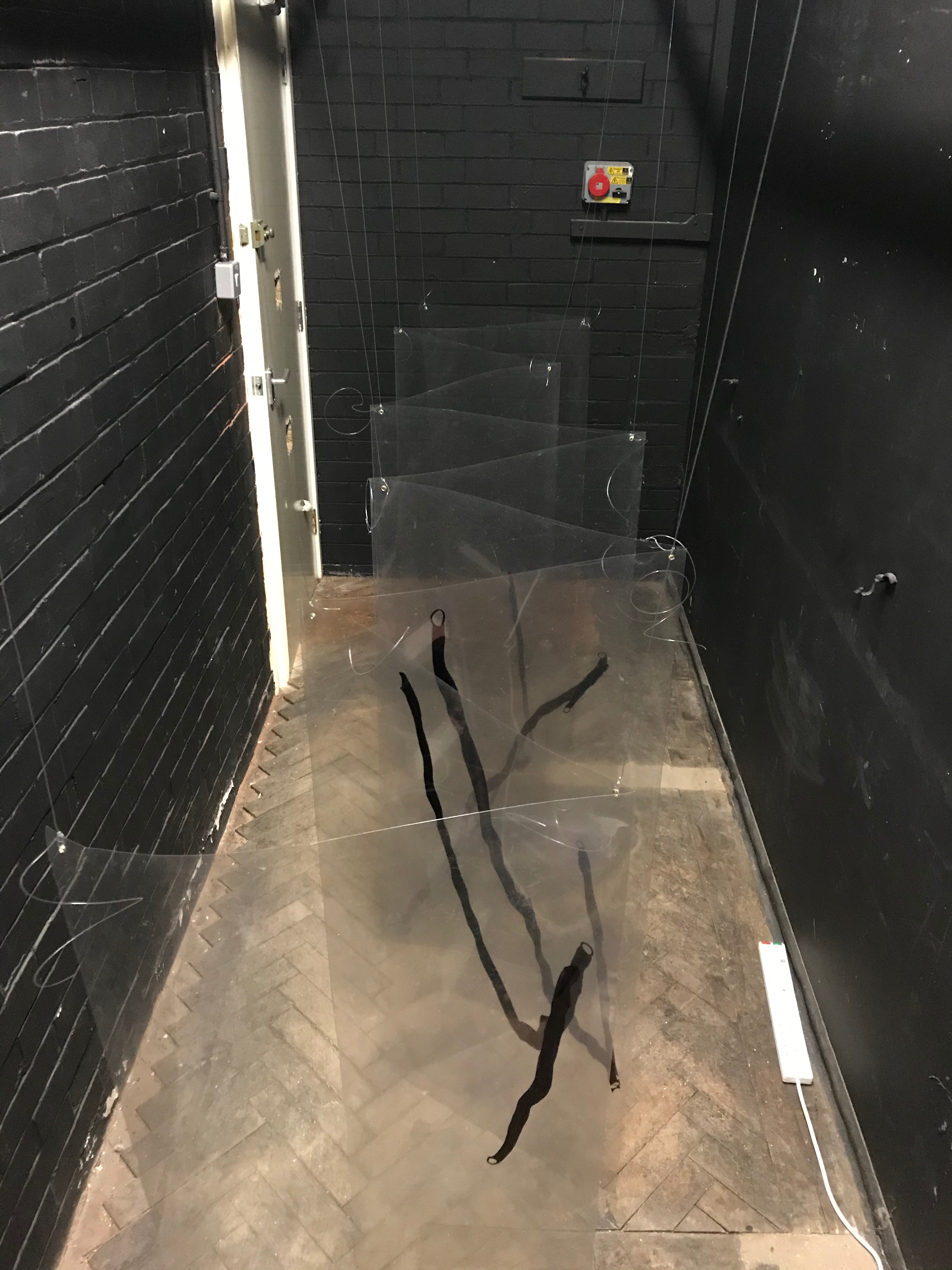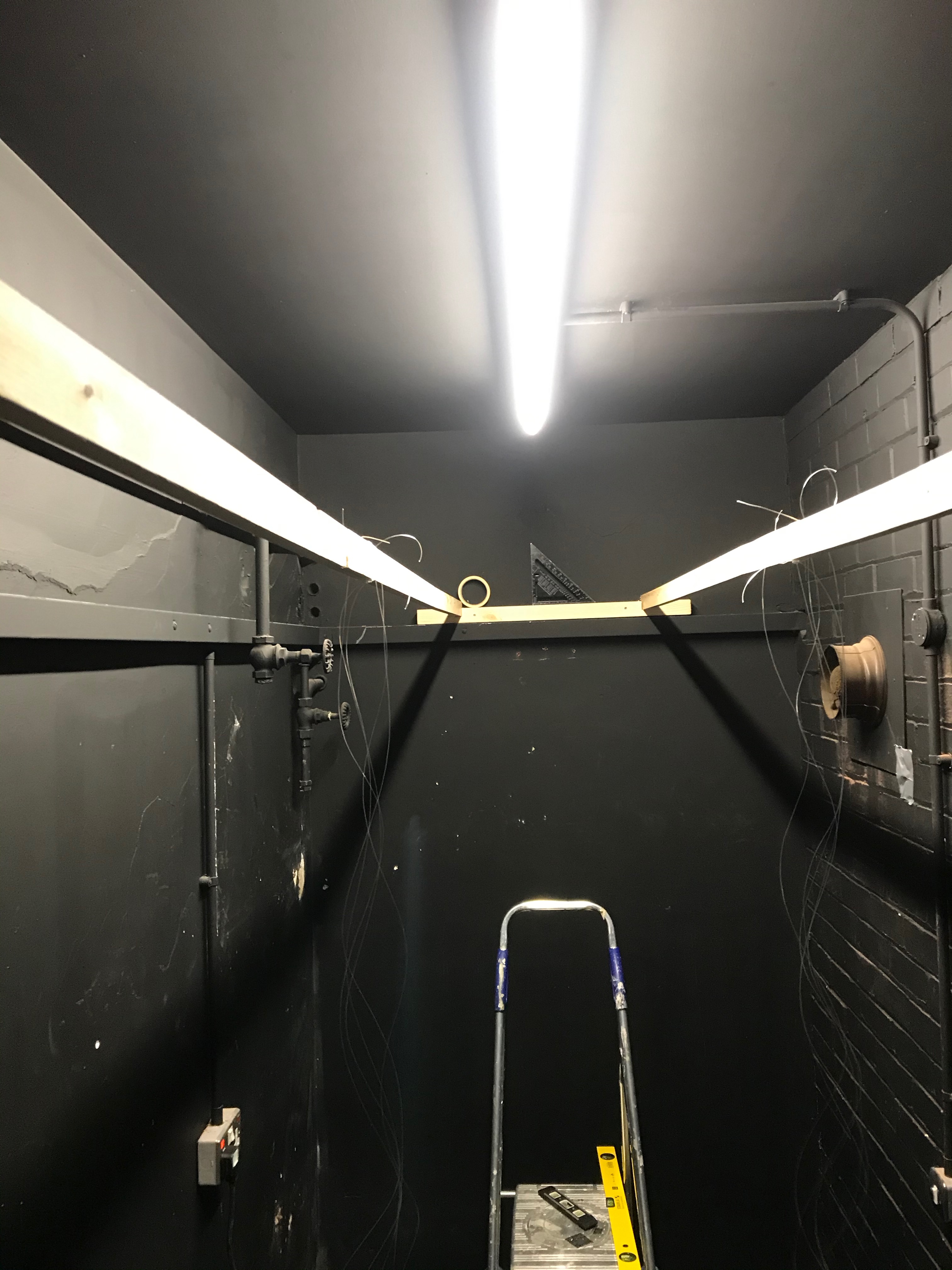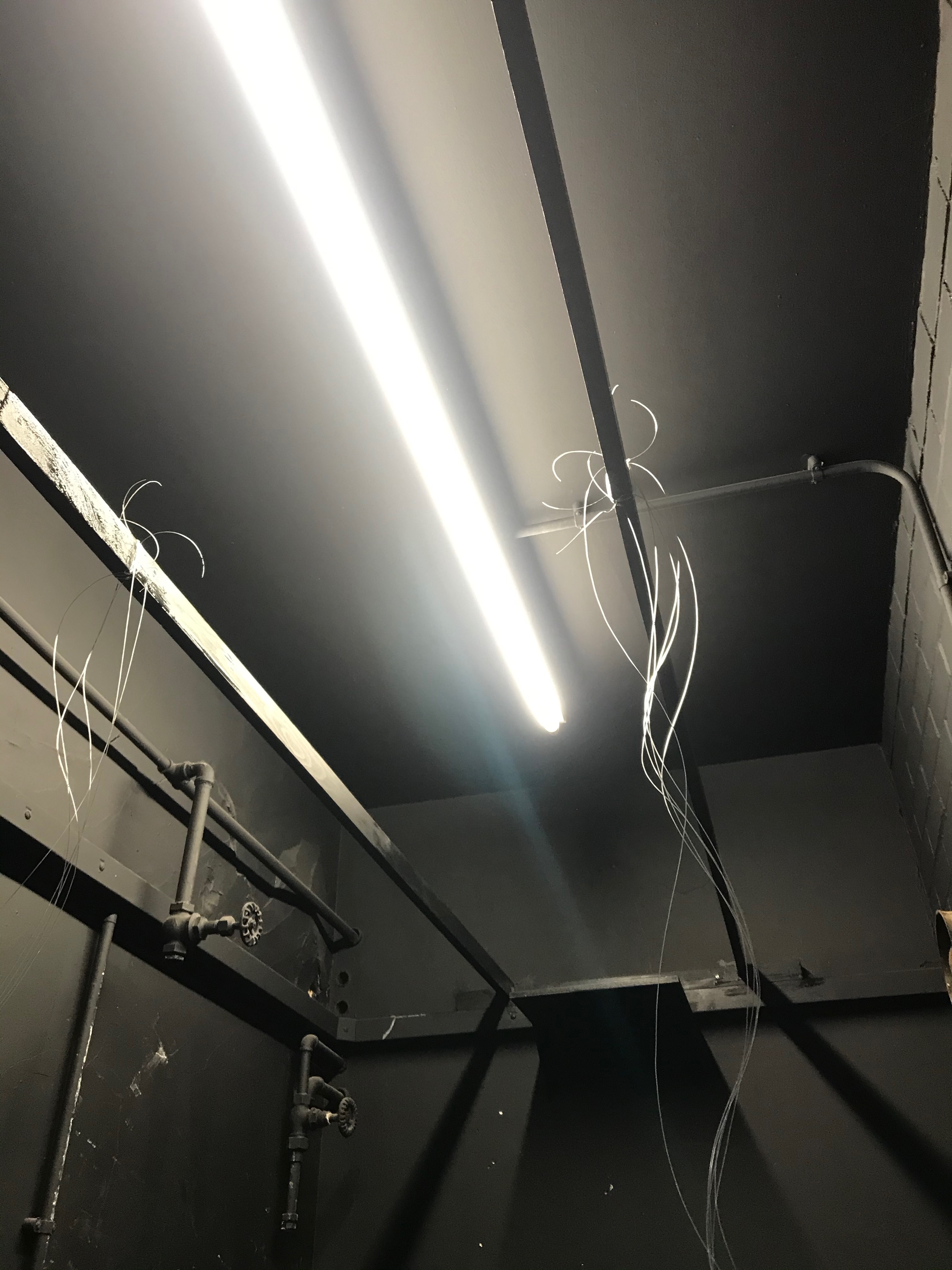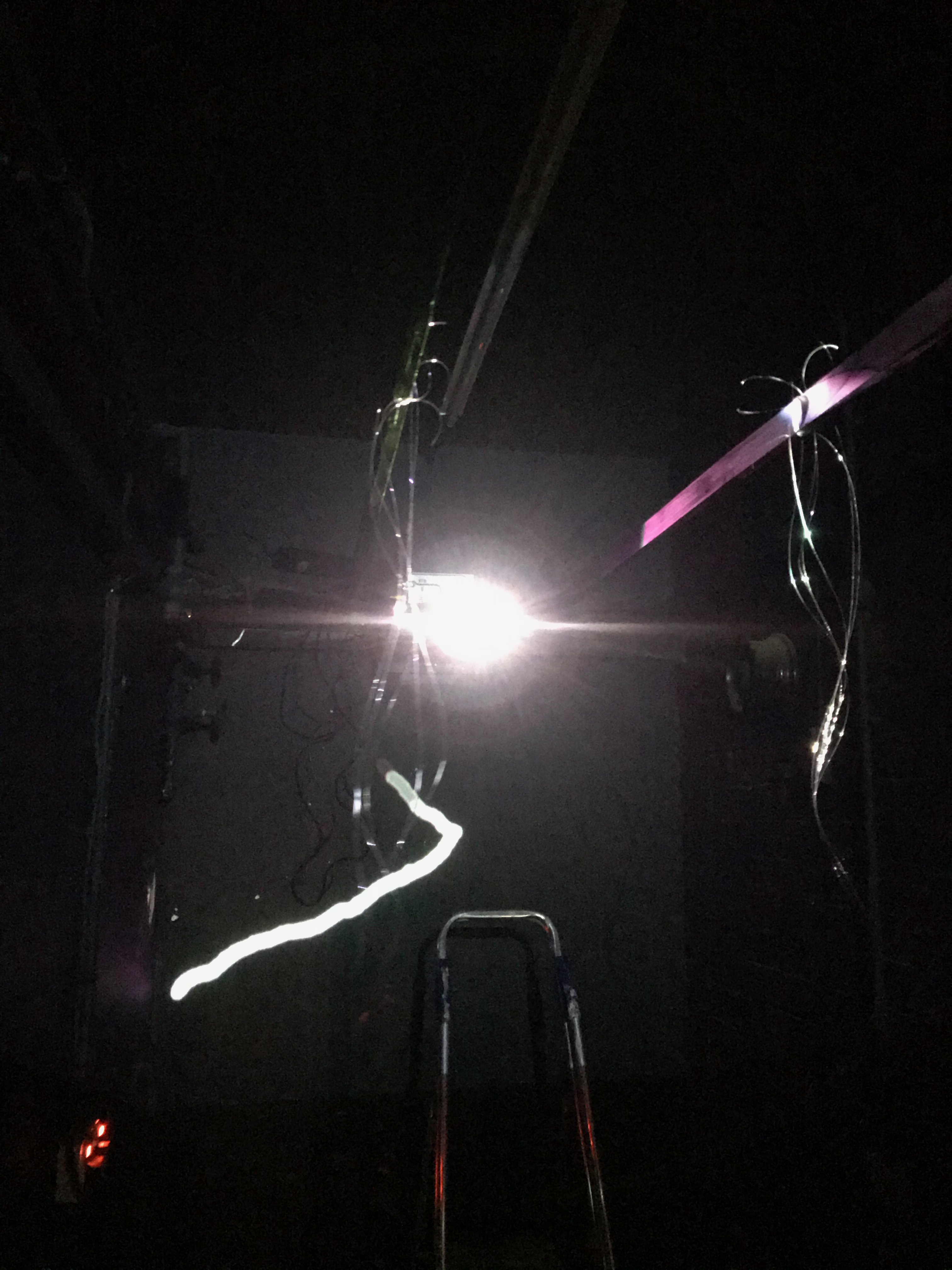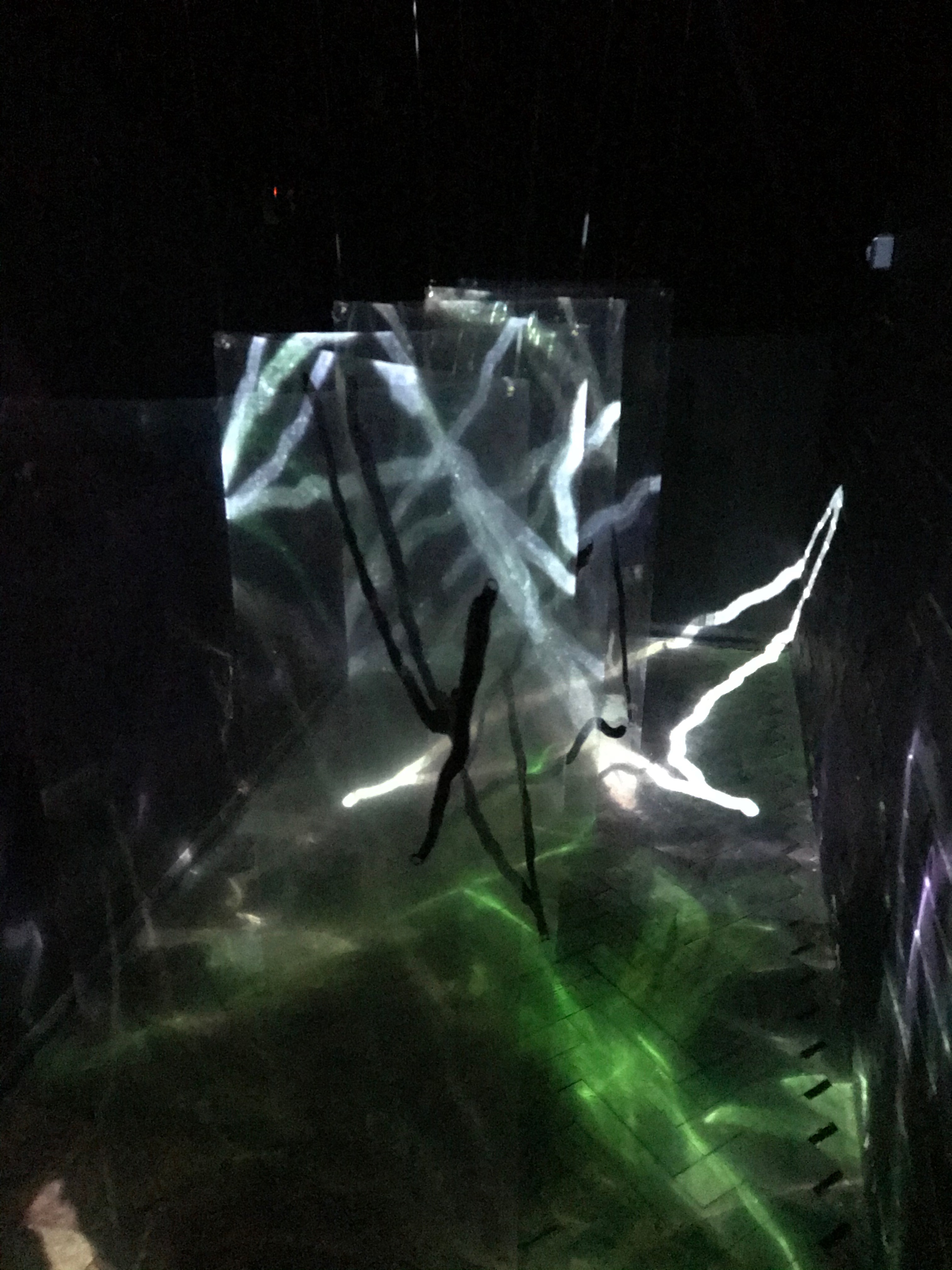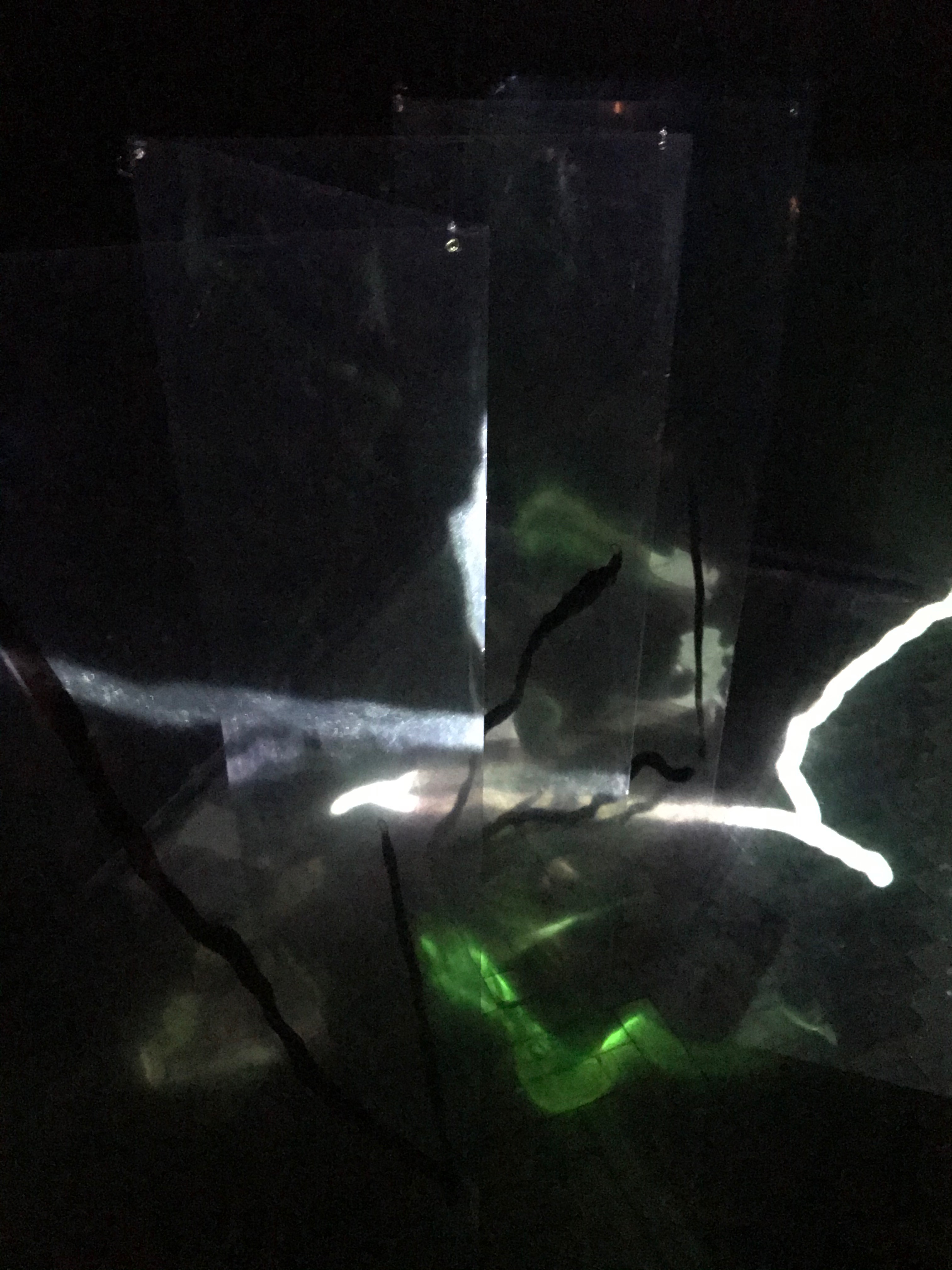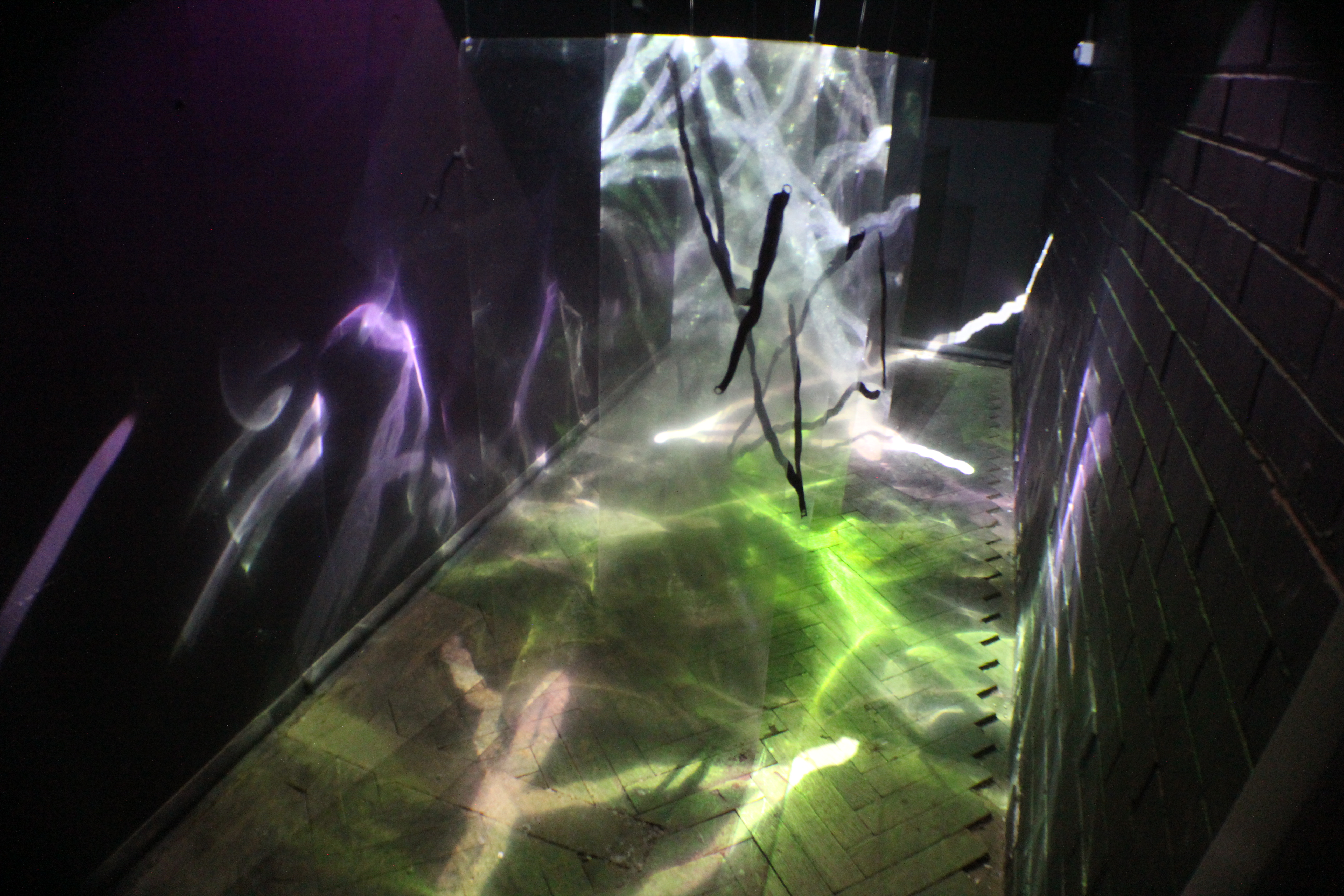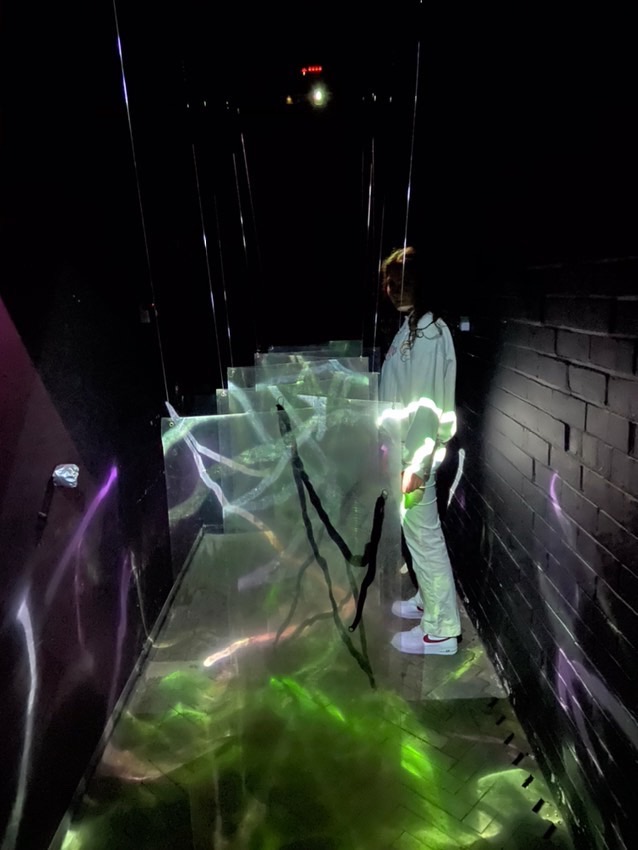 G09 maquette test
I made a larger acetate sculpture and made 3 different versions of animation
1. drawn out 2. colour 3. reverse
the reverse animation was the most successful
Photography room test
I used 3metres of the 10m acetate roll to make another maquette
this time using the actual material I will be using for the final piece, I was able to understand how the piece would work
Taus Makkahcheva @ Tetley
The light in the Tetley made me view the pieces differently, my interest in light throughout this project
Tested the full animation
3min and 51sec
Exhibition installation
I created a hanging beam system with 2 beams and shelves - Also two projector shelves - Then painted it all black
I then hung the acetate sculpture with fishing line
And set up the projectors to the DVD payers
The piece was very effective in the small black-our room
It meant that I was able to create an immersive experience and have people make the journey themselves whilst the projections reflected back onto them as well as the room surroundings

Unexpected colour refracted around the room due to the projectors being older versions, I think it added to the piece as it means however and wherever I install it it'll always be different
I started to think of ways I could present the different route lines alongside the installation, like an explanation/leaflet
So a flipbook was a good 2D-3D representation as the viewer is still able to be physical with it and flick through the journeys as well as being able to view them more clearly
Flipbook